As a woman who suffers through pustular acne from time to time, I know little about the plight of those of us who have acne. And I also know the battle that comes after: Getting rid of dark spots, or worse acne scars.
Ask anyone who's battled acne, and they'll tell you this: You try every product on earth and stick to your doctors' advice while only a few lucky ones can bid adieu to cystic acne. But what you're left with are battle wounds a.k.a acne scars. The good part? There have never been so many ways to get rid of pigmentation, acne scars, and skin surfacing as there are now. The not-so-good-part? It's a gradual process.
Here's everything you need to know about treating acne scars.
Types Of Acne Scars "There are typically two types of acne scars: Pigmentary or physical scars and depressed acne scars. Pigment scarring is usually the dark spot where a pimple used to be. Depressed acne scars are deeper, which can further be categorised into atrophic- boxcar (square or rectangular holes), icepick (tiny deep holes), and rolling (soft curve inward of scars) amongst others," describes Dr Kiran Sethi, founder of ISYA Aesthetics.
Treatments For Acne Scar Treatments
Acne scar treatments are usually advised once active acne is no longer a threat. Note: Please seek expert help before opting for any of these treatments.
Microneedling
Dermarollers are handy tools fitted with tiny needles that could vary from 0.10mm to 3mm in thickness that puncture your skin. These superficial injuries lead to collagen formation, thus improving your skin texture and reducing the appearance of scars. While it looks tempting to try at home, YouTube famed dermatologist Dr Dray strictly suggests not doing this at home since both sterility and technique are essential. If you are doing it at home, make sure you learn the correct method and use a dermaroller with needles that go up to 0.5 mm only. Make sure you sterilise them and refrain from buying plastic dermarollers.
MNRF Or Microneedling Radio Frequency
Dr Apratim Goel, a Mumbai-based dermatologist, prefers to combine microneedling with radiofrequency that generates heat. In principle, radiofrequency tends to raise depressed scars making them less noticeable with time. MNRF is also safe for all skin tones and has emerged to be the most popular and safe treatment for acne scars in all skin types. Redness is common after both microneedling and MNRF. Please note: You need multiple sessions for best results.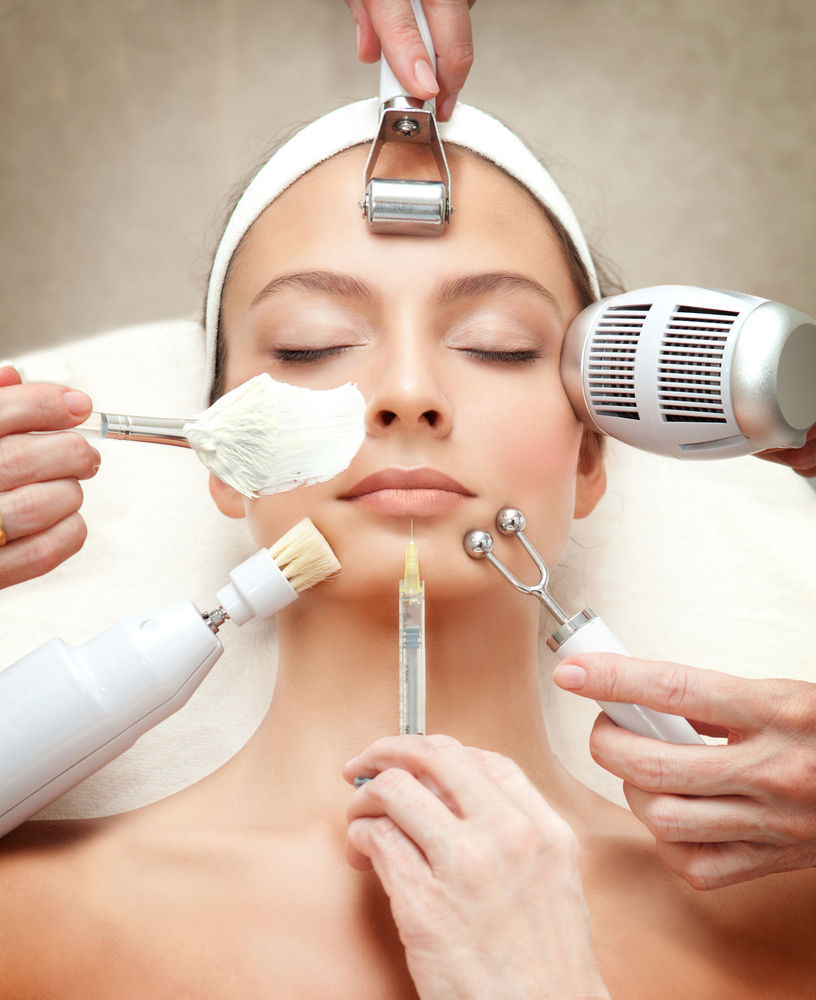 Fractional laser Therapy
Not just handy for permanent hair removals, laser therapy has been useful for skin resurfacing as well as acne scars. Just as its name, fractional lasers target specific areas of the skin to minimise acne scars, or signs of ageing (wrinkles, folds etc.), leaving the rest of your face untouched. "These lasers go deep beneath the layers, undoing the damage that we cannot see. Each pulse causes a biochemical reaction that helps in skin rejuvenation," explains Dr Geetika Mittal Gupta, founder, ISAAC Luxe.
A fractional CO2 laser is considered the gold standard treatment of acne scars in fairer skin tones. It must be used with caution and expertise on Indian skin, warns Dr Goel. Picosure is a relatively new fractional laser therapy that's gaining momentum. "It has fabulous results on acne scars, tattoos, pigmentation, uneven skin tone, and pores," reports Dr Sethi. Look for dermatologists who have skills when it comes to this laser since Picosure is a technically demanding laser. Fractional laser therapy is executed with a local anaesthetic, but you may need a full day to recover. Fillers
This may be surprising to you, just as it was to me, but if you don't have deep acne scars, dermal fillers may also bring temporary relief from acne scars anywhere between 6-18 months. " It can also be combined with laser skin resurfacing or chemical peels by a dermatologist depending on the patient," says Dr Goel. There is little to no downtime and mild swelling when it comes to dermal fillers.
Many skin experts may use a combination of these treatments to give you the best results. "I'd suggest Scarnil at ISAAC Luxe," says Dr Geetika Mittal Gupta, "which uses a combination of Fractional CO2 laser, MNRF and PRP for optimised results". For Dr Kiran Sethi, it's Pixel Perfect that uses an Erbium YAG ablative laser to treat acne scars and dries out excessive sebum too.
Things You Can Do At Home To Reduce The Appearance Of Acne Scars Chemical Exfoliation: Using harsh scrubs or granular scrubs on your face is a big no-no, but chemical exfoliation should also play a part with acne scars. AHA and BHA acids help get rid of dead skin cells and also pushes new skin to the top. Read A-to-Z of acids here. Lifestyle Asia Recommends:
Dr Sheth's Basic Brightening Extra Gentle Daily Peel (Rs 849)
The Ordinary Mandelic Acid 5% Skin Prep Water (Rs 1,550)
Lightening agents: Both arbutin and kojic acid are plant-based ingredients that lighten dark spots with time, among other benefits. Using topical creams may help reduce the appearance of acne scars with time. Lifestyle Asia Recommends:
The Ordinary Alpha Arbutin 2%+HA, Rs 747
Sesderma Kojicol Skin Lightener, Rs 3,637
Retinol: The gold standard of all things age reversing, using retinol at night helps with skin texture, including acne scars. Lifestyle Asia Recommends:
Pixi Retinol & Collagen Serum, Rs 2,550
Drunk Elephant A-Passioni Retinol Cream, Rs 5,732
Sunscreen: This one's a no-brainer, but long-term sun protection goes a long way when it comes to ageing, dark spots, and UV damage. So make sure you apply an ounce every day before stepping outdoors. Lifestyle Asia Recommends:
La Shield Sunscreen Gel SPF 40, Rs 740
Avene Very High Protection Spray SPF 50+, Rs 2,490