The health benefits of green tea are well-established, but did you know that its antioxidant and anti-inflammatory properties are great for your skin as well? Add the miracle ingredient to your skincare routine with these green tea-infused products for flawless skin.
Spill the tea on green tea in skincare?
This superstar ingredient is great, not just as a weight loss drink but also as a prominent ingredient for skincare. When it comes to green tea in beauty, we are referring to the extract derived from the leaves and buds of the tea plant, Camellia sinensis. This highly concentrated extract is said to contain polyphenols or catechins that are beneficial due to their antioxidant and anti-inflammatory properties.
Why should you use green tea as an ingredient for skincare?
Look at the ingredient list for any K-beauty products, and you'll find it to be a regular feature. Its antioxidant properties protect your skin against environmental stresses like UV rays and pollution, making it a popular choice in anti-ageing products. The presence of polyphenols, an anti-inflammatory ingredient, helps with skin irritation, redness, and swelling. An overachieving ingredient, it is also said to boast antibacterial properties to fight acne, increase collagen, and help repair sun-damaged cells. Another key ingredient in green tea is caffeine, which is proven to reduce puffiness.
"Green tea in skincare has risen to popularity over the period though Korean or K-beauty. The anti-inflammatory nature helps in reducing redness, skin irritations, or inflammations of any kind. It helps greatly in soothing the skin. It's also rich in Vitamin E that helps in the formation of new skin cells, which helps the skin stay younger and youthful. It helps extensively in combating premature ageing, the one thing everyone dreams of. Vitamin E also helps in keeping the skin nourished and hydrated, making the skin look healthier. It's a win-win!," shares, Bengaluru-based dermatologist Dr Mikki Singh.
How can one introduce green tea to your skincare routine?
If you've already introduced two cups to your daily routine, adding them to your serums, moisturisers, masks, and face cleansers should be the next step. Oral consumption, while great for the body, doesn't offer the same penetration in human skin as topical products.
Here is our recommendation list of green tea products to help you achieve flawless, younger-looking skin:
Indya Green Tea Infused Pore Tightening Rose Water Toner, Rs 350
The tannins present in tea have astringent properties that help shrink pores and remove excess oil. Indya's green tea and rosewater toner combination naturally moisturises the skin, balances the pH levels and leaves your skin feeling cool and fresh.
PIXI H2O Skindrink, Rs 2,280
The beauty brand lauded by bloggers and beauty editors alike, PIXI is all about giving you that natural, super-hydrated glow. Packed with green tea, glycerin, and rosemary is PIXI H2O Skindrink. Put this moisturising gel in the refrigerator before application to fully achieve the depuffing benefits of green tea.

Aureana Purite Oil Control Day Cream, Rs 1,274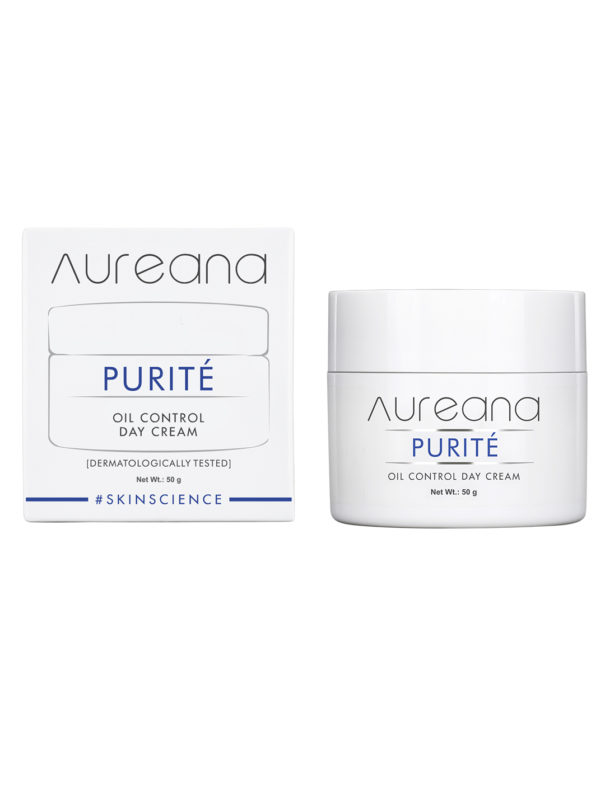 A light and mattifying day cream that is designed to minimise pores and reduce bacterial growth. The antioxidant-rich extracts help detoxify the skin and regulate sebum production, thereby preventing acne.

Moms Co Natural Green Tea Body Scrub, Rs 338
An ingredient packed body scrub, it contains antioxidant-rich green tea and apricot seed powder to gently exfoliate your skin. The addition of Vitamin C stimulates collagen synthesis and protects skin against sun and pollution damage.

Forest Essentials After Bath Oil – Oudh & Green Tea, Rs 2,250
If you're looking for a lightly scented after bath moisturising ritual, then this combination of smoky oudh and fresh tea is a great option. Made with a cold-pressed base oil with organically grown herbs that leaves your skin smooth without the sticky feeling.

Kaya Derma Naturals Kaya Green Tea & Vitamin E Anti Pollution Night Mask, Rs 239
A cooling combination of green tea, grape seed, and chamomile, this facial gel is enriched with Vitamin E. The antioxidants help protect against pollution and maintain the natural pH balance of your skin.

Innisfree Green Tea Seed Eye & Face Ball, Rs 1,400

The easiest tool and serum to depuff tired eyes, this iconic product from Innisfree is enriched with organic Jeju Green Tea. The cooling texture of rollerball helps relieve fatigued eyes while the hydrating serum instantly revitalises the under-eye skin.