Just like your body and mind (hello, wellness holidays and off-the-grid vacays) your skin needs a detox every once in a while to glow and maintain the daily momentum. Medical director of the Skinfiniti Skin and Laser Clinics, and international trainer in cosmetic dermatology, Dr Jaishree Sharad says a skin detox now and then is a must because it bears the brunt of environmental and food-related toxins, an intrinsic aspect of big city living. This is because "your skin is the largest organ of the body and pollutants can cause dryness and dullness," says Sharad, also author of the bestseller Skin Rules: Your 6-week Plan to Radiant Skin. While little can be done about external contaminants, it's very much within your control to keep your skin, youthful, healthy and glowing with the right regime and tools. One should also be aware of carbon monoxide in the air that damages the skin's protective barrier, causing ageing, redness, and irritation. Unfortunately there are no quick fixes that can reverse age, diet, and pollution damage. But as Dr Sharad points out, "A combination of a healthy routine, correct lifestyle choices, skin rejuvenation and detoxification procedures can restore your radiance". We decided to quiz her on how to detoxify your skin from the inside, and we got plenty of advice on how to get it right. How to detoxify your skin from the inside
Eat a balanced diet: A good skin detox and rejuvenation diet should include a combination of:
Vitamins C and E to act against the damaging effects of UV light and free-radicals.
Minerals such as zinc and selenium to build tissues and heal wounds. These minerals are found in foods such as seafood, nuts, grains, and vegetables, leafy greens, bell peppers, broccoli, sesame and sunflower seeds.
Vitamin B6 which is found in meats, whole grains, nuts, vegetables and bananas, to balance hormone levels.
Vitamin A to help reduce sebum levels in the skin. It's present in coloured fruits such as mangoes, papaya, peaches, green leafy vegetables, milk and eggs.
Essential fatty acids which are found in oily fish, flax seeds, black currant seed, hemp, and evening primrose.
In addition, you should avoid eating fried and trans-fat containing foods such as biscuits, chips, cakes and namkeen. It's also advisable to avoid red meats and refined foods.
You could supplement your diet with supplements containing some of the vitamins and minerals mentioned. Nykaa recommends Power Gummies Hair Vitamins, GNC Biotin 2500mg, GNC Triple Strength Fish Oil Plus Krill Softgels, Meiji Amino Collagen, GNC Super Coenzyme Q10 Capsules and GNC Alpha Lipoic Acid Softgel Capsules Drink lots of water: It helps flush out toxins. To have glowing and healthy skin, you should drink at least two to three litres of water every day, says Dr. Sharad.
Exercise: Exercise for at least 30 minutes every day, says the good doctor. It increases blood circulation, relaxes muscles and helps get rid of excess toxins through sweating.
Cut back on sugar: "Refined sugar damages skin", declares Dr. Sharad. Eating sugary foods causes glycation, a process that damages collagen and elastin in the skin, two key proteins responsible for keeping skin firm and young. Start by decreasing the amount of sugar you consume every day. Stay off sweet beverages like colas, smoothies, canned juices, artificial sweeteners and hidden sugars in ready-to-eat cereals. Nykaa suggest you switch to natural calorie-free sweeteners like Stevia.
Maintain your body's alkalinity: Consuming alkaline foods is important for healthy skin. If the body's pH gets too acidic, it leaches minerals such as calcium, potassium and magnesium from bones, causing imbalances. The foods that help maintain an alkaline environment include parsley, almonds, pears and apples.
Probiotics: These are very important to maintain high levels of friendly bacteria in the gut to neutralize and remove toxins from the body, says Dr. Sharad. Either take probiotic supplements or yogurt that is rich in probiotics, she suggests.
Green tea: Green tea helps stimulate circulation and clear toxins from the body. Plus, it's very rich in antioxidants that fight free radical mediated damage. Nykaa recommends Golden Tips Jasmine Green Tea and Organic India Tulsi Green Tea.
Breathe deeply: Deep breathing activates the parasympathetic nervous system and helps calm you down, thus reducing the build-up of adrenal stress hormones that can affect skin health. Besides, you release a significant load of toxins through exhalation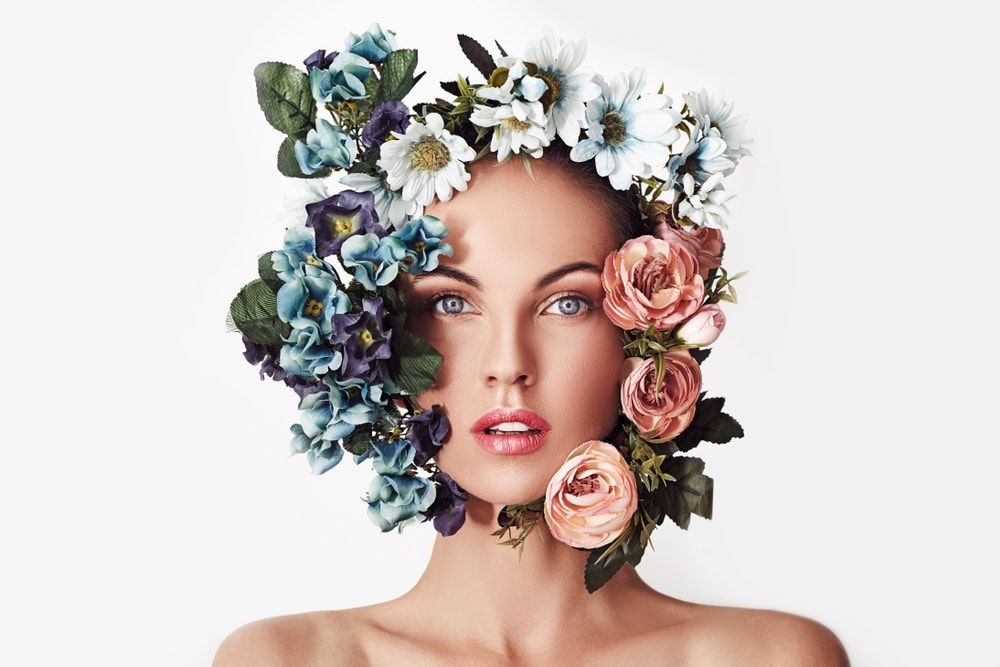 Revitalize skin from the outside
Clay Mask: Applying a natural clay mask over skin removes pore clogging sebum, heavy metal residue from tap water and other impurities present on the skin. Clay has a negative charge which attracts the positive charge of impurities and pulls them towards the skin surface to remove them and detoxify the skin. Nykaa recommends Clinique City Block Purifying Charcoal Clay Mask.
Oxygen Jet Peel: This treatment has an important role in skin detoxification especially in polluted cities where the skin doesn't get enough oxygen. Water and pure oxygen are sprayed onto skin at high speeds using a special device. This gentle cleansing unclogs pores and removes debris built up in the skin over the years. Each session improves circulation in the treated area by stimulating the cell metabolism to absorb oxygen effectively and improve the growth of new cells. Your skin appears vibrant, smooth and youthful. This treatment is most commonly performed on the face, neck and décolleté areas. However, it can be administered to any area on the body that requires smoothing, deep cleansing and hydration such as the hands, feet, chest, back and even elbows. It's an all-natural, virtually painless skin treatment procedure. Jet Peel treatments are also highly effective in skin texture improvement, wrinkle reduction, removal of pigmentation and overall skin rejuvenation. Available at all major dermats offices. Mesoporation: It's a novel and unique method that allows the painless delivery of medically active compounds deep into the skin. Electrical impulses are delivered via the mesoporation machine, temporarily altering the skin surface. As a result, skin cells open up by more than 400 percent to create tiny moisture channels or mesopores. These mesopores make it possible to transport large quantities of high molecular agents into the skin. This treatment is very effective in skin rejuvenation and the treatment of pigmentation and wrinkles. Available at all major dermats offices.
For skin rejuvenation and detoxification a cocktail of skin rejuvenating factors, vitamins, antioxidant mixtures and plant extracts is used for mesoporation. This mixture penetrates deep into the skin and nourishes the skin, reversing free radical and sun-induced damage to the skin. Thus skin appears fresh, hydrated and bright.