Lack of sleep is no longer the leading cause for tired, dull, and puffy eyes. Constant exposure to digital devices and the blue light is an equal culprit. We all spend more time on our digital devices than anything else and yes, not all of us have the luxury of undergoing a digital detox. The brunt of this is borne by our eyes the most, which is why everyone is looking out for the best eye creams for tired eyes on the daily.
"Computer Vision Syndrome Digital Eye Strain can cause eye tiredness, inability to focus, blurred vision, and in severe cases even pain. Some patients have associated eye allergies that can worsen the condition," explains Dr Lipika Roy, Paediatric Ophthalmologist and Eye Surgeon at Centre For Vision and Eye Surgery in Chennai. "The increase in eye strain causes the blood vessels around the eye to dilate," she adds. This can aggravate the appearance of dark circles and tired eyes.
One of the easiest and most preliminary ways to calm tired eyes is the use of lubricating eye drops between laptop-time. Further, special lens designs, lens powers, or lens tints or coatings are recommended to help maximise visual abilities and comfort.
While we can't avoid digital exposure, we certainly can minimize the strain caused. To begin with follow the 20-20-20 rule in a scenario where the nature of your work makes it impossible to reduce screen time. "Every 20 minutes, take a 20-second break and focus your eyes on something at least 20 feet away," recommends Dr Roy. As a rule of thumb remember, watching from distance is better than near, so prefer TV to tablets and mobile when watching movies and videos.
We also asked dermatologist, Dr Geetika Mittal Gupta, for some suggestions on how to soothe tired eyes and reduce puffiness. Her top suggestions include switching to night mode (it's less bright) and making sure you don't sleep next to your phone. It messes up the circadian rhythm of the body leading to disturbed sleep which has a direct impact on your skin.
If you have tired eyes, make most of the age-old remedy of using cucumber slices. While it's a temporary fix, it has an instant soothing effect. Caffeine, when applied cold, can also have a cooling effect too. Another fix includes soaking two green tea bags in a cup of water in the fridge and applying them to your eyes for about 10 minutes. Ice or a cold spoon is another age-old tried and tested remedy. Take out 2 minutes in your everyday skincare routine before you apply makeup and use an ice pack or a cold spoon on your eyes – it constricts blood vessels and reduces the puffiness.
"Invest in a good Anti-Ageing serum. Serums contain more concentrated and potent ingredients that target specific concerns, be it fine lines, puffiness, eye bags or dark circles. Serums also have thinner consistency so that the skin absorbs it faster than an eye cream. They can also be applied underneath make-up as they are quite lightweight as compared to creams. Always apply starting from the from the inner corner of the eye till the brow bone using a clean finger with very light pressure. Be mindful of the fact that the cream/serum should not be applied directly on the lids or too close to the eyes as the product may cause irritation," adds Dr. Aparna Santhanam from Dermafique.
Lastly, dehydration plays a big role, so, make sure you pick an eye cream that suits your eye concerns. There are many eye creams with caffeine, retinols, peptides, and acids for your eyes. To see benefits of an eye cream, stick to it at least for 4 to 6 weeks.
Need some help to figure the one for you? LSA rounds up the best of soothing and hydrating eye treatments to keep your eyes bright, relaxed and taut.
With claims to keep your eyes hydrated for 96 hours, this is the perfect 3-minute eye mask…during a flight, before a night out. Caffeine and Activated Aloe Leaf Water deeply nourish the delicate area around the eyes.
Aloe vera as the hero ingredient helps to moisture and soothe while cucumber, rose water and Vitamin E tone and cool the under-eye area.
This targeted anti-fatigue peptide serum is particularly good after a late night Netflix binge. It's a great anti-aging product to add to your kit because it contains collagen to repair the delicate eye area, while peptides plump fine lines.
It's known to nourish the skin and to infuse it with Hyaluronic Acid. As it comes with a ustom-designed massage applicator, it can relax tired eyes while taking care of puffiness.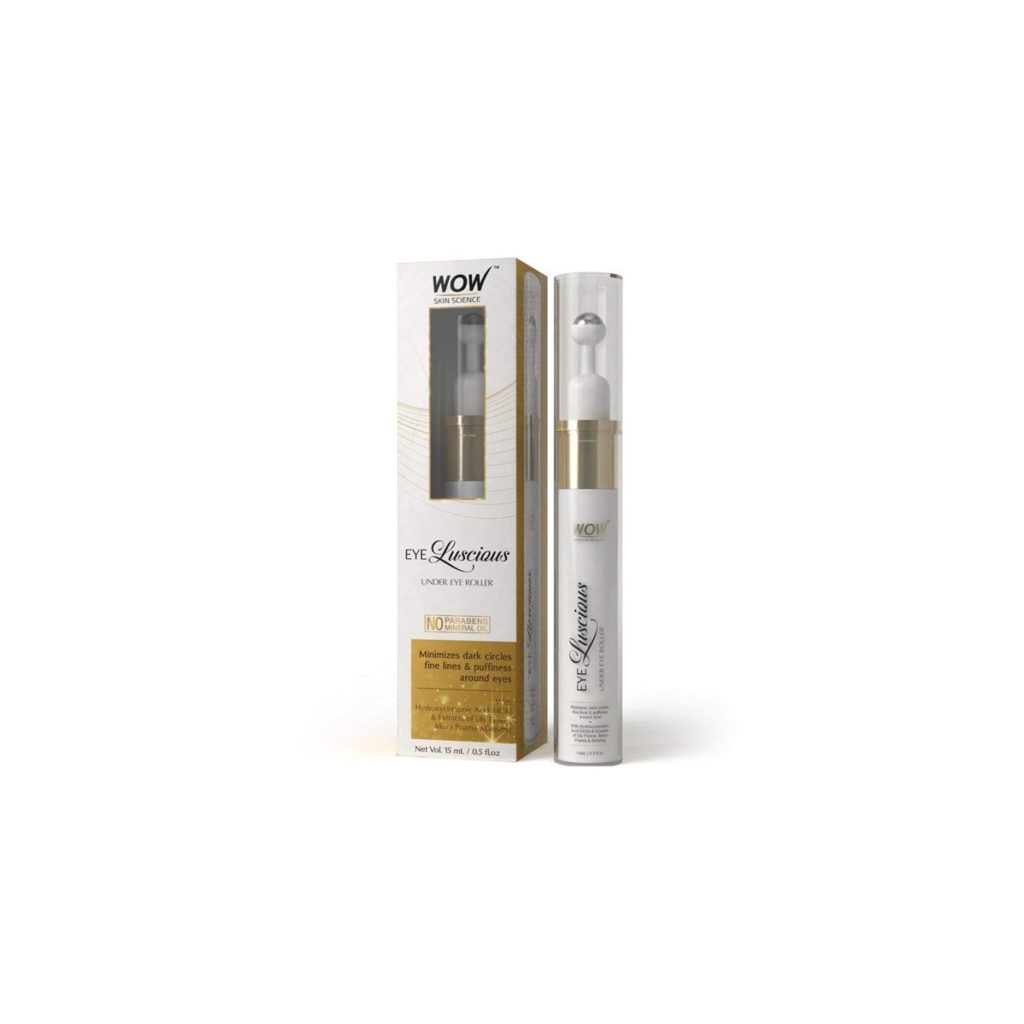 Extracts of lily flower, muira puama and ginseng and caffeine help to soothe and calm inflammation and brighten up the eye area.
A friendly tip:
The other options are eye drops, our favourite is the Japanese label, Rohto Lycee. Alternatively, you can also spritz rose water for a soothing feeling. Rose water is known to relax your tired eyes instantly.