Hugely popular, underrated and definitely Instagram-friendly — these are the most talked about Indian sunscreens under Rs 1000.
It's almost spring, and even though the north of India is facing residual winter, the rest is moving towards summer. Which means our skincare regimes are becoming lighter, as oils are replaced by hydrating serums and thicker creams make way for gel variations. The only thing constant: Sunscreens.
We largely know why sunscreens are important, and their significance in our daily routines. And this doesn't change if we are working from home. We caught up with Dr Niketa Sonavane, celebrity cosmetic dermatologist, Ambrosia Aesthetics, to throw light on why sunscreens are a must-have and what we should be looking at while picking one up in 2021.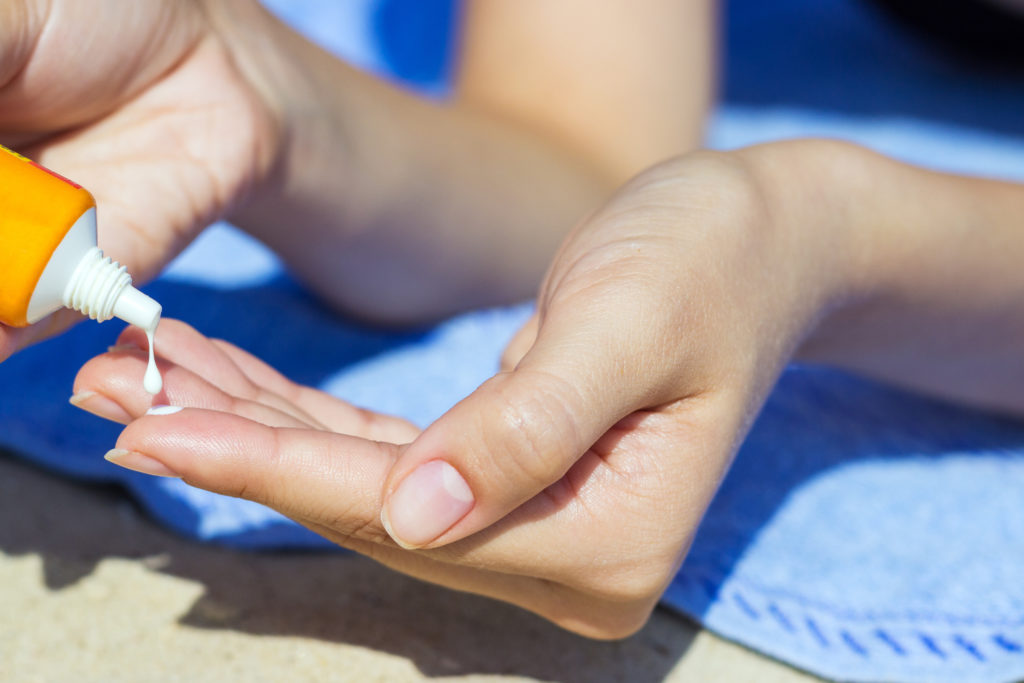 More than just protection
"The main role of a sunscreen is to protect against sunburn, pigmentation, premature-aging, and skin cancer. These are nasty effects that UVA and UVB rays of the sun have on our skin. But gone are the days when sunscreen only protected us from UV rays. Many sunscreens now contain ingredients such as hyaluronic acid and antioxidants. So, your sunscreen may also provide hydration and pollution defence," explains Sonavane.
Sunscreen at home
"Research has shown that along with UV rays there are various types of radiation that harm your skin. So many sunscreens are now built to protect us from a wider wavelength of radiations such as blue light emitted by screen devices, infra red rays, as well as visible light," adds Sonavane. So if you are working from home, a sunscreen is still a must-have in your kitty.
Sunscreen for actives
"Using a sunscreen is especially important when you use active ingredients in your skincare. Retinol is a holy grail for anti-aging. You may also be using AHAs such as glycolic acid to get a smooth and bright skin. If you don't use a sunscreen while using such ingredients, you're in for more skin damage rather than skin repair," advises Sonavane.
And while we use our favourites Shiseido and dermat-based sunscreens that are very popular, we also found 10 underrated ones that are hugely popular. Ranging from well-known Indian brands that have come out with new variations to dermat-based labels that have upgraded their offerings to other Insta-popular indie labels, here are our top picks:
Multi-tasker: Re'equil Ultra Matte Dry Touch Sunscreen Gel SPF 50, Rs 695
When you have beauty influencers like Komal Basith raving about a sunscreen, you tend to notice. Apart from protecting the skin from UVB, UVA, and IR (Infra-Red) radiation, it also acts as a primer and does a great job. It's a waterproof and gel sunscreen that's great for oily skin. The finish is smooth and satiny, with no white cast.
Very new: Brillare Multi-Protection Sunscreen SPF 40, Rs 595
This multi-purpose sunscreen comes with blue light protection technology, which means it also protects you as you work on your screen. It's soft on the skin and hydrating, because it contains ingredients like shea butter, rapeseed, and soybean phospholipids.
Cult label, new addition: Juicy Chemistry Camellia and Red Raspberry Natural Sunscreen, Rs 650

We're delighted that our favourite green beauty label Juicy Chemistry has finally come out with a sunscreen and it's a non-nano reef-safe one. It comes with SPF 30 and hydrates and moisturises the skin without leaving any white cast.  It contains essential fatty acids and cold pressed oils that go deep to protect and fortify the skin barrier. 
Dermat-based label: Cetaphil Sun SPF 50 Light Gel, Rs 990
A new entrant from the relatively popular label Cetaphil, which is known in the market for its gentle lotiosn and face washes. The gel-based sunscreen is getting its due because it treats sensitive skin. First up, there is UVA/ UVB and Infra Red protection, and it's made with chemical and physical filters. It also tackles sunburn, redness, and skin darkening.
Celebrity fave: Suncros Matte Finish Soft Gel, Rs 720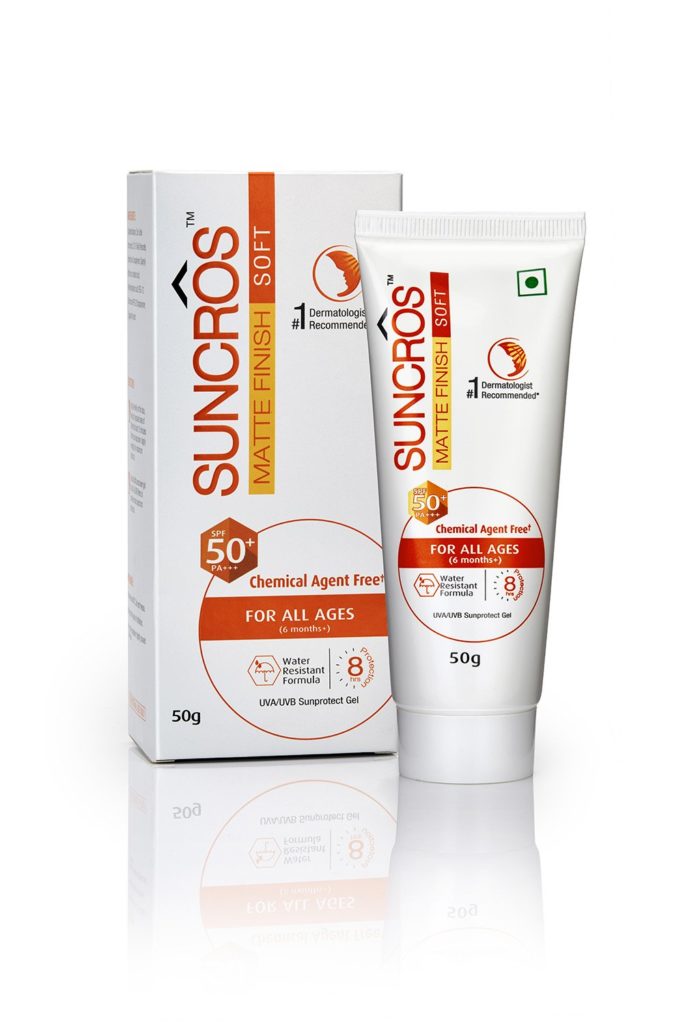 Recommended by Deepika Padukone's makeup artist Sandhya Shekhar, this sunscreen has got a big fan following, especially among influencers and celebrities. It features UVA and UVB filters and SPF 50, and offers broad spectrum protection. It's also a water-resistant formula among all Indian sunscreens under Rs 1000.
Influencer-friendly: e'clat UV Hydra Lite, UVA/UVB Protection Sunscreen, SPF 50, Rs 990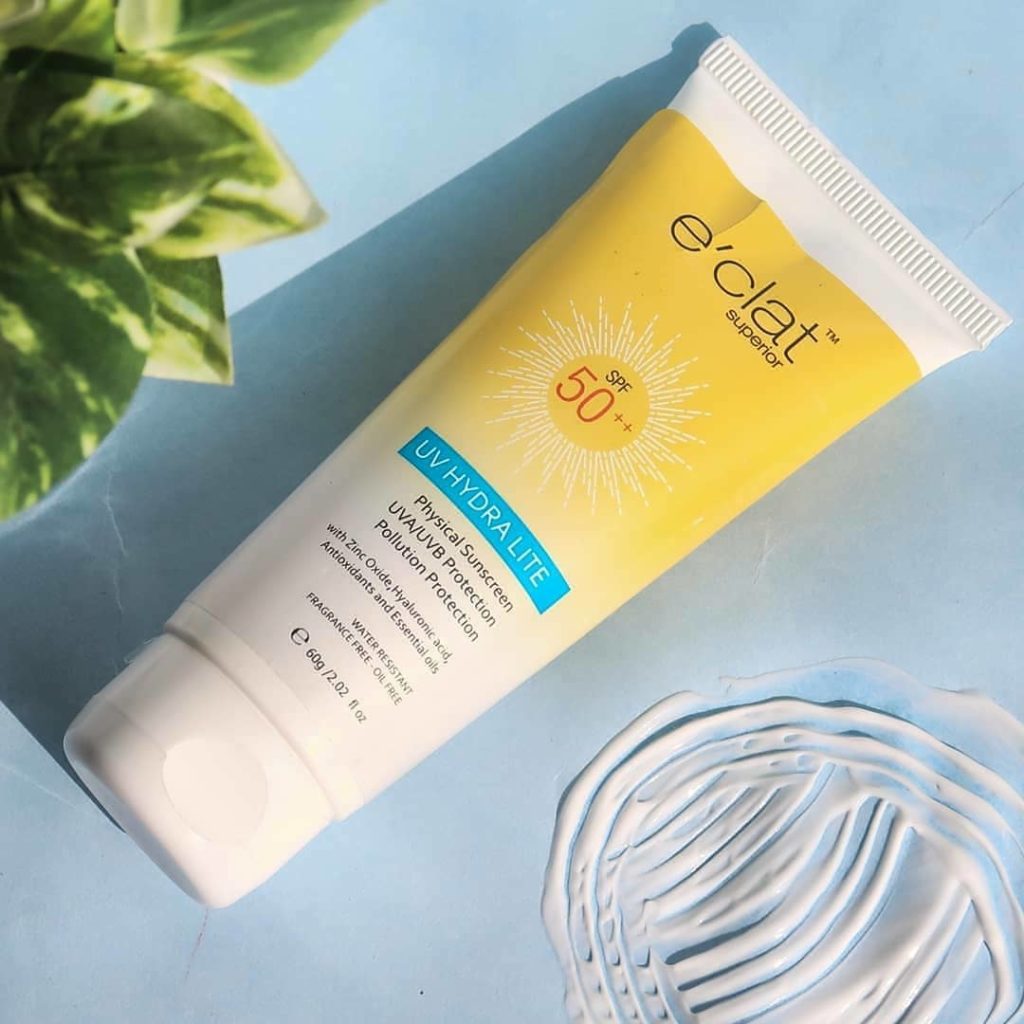 e'clat is fast becoming the label to know, given how skincare nerds are geeking out over it. It's designed to protect from UVA and UVB rays, and is formulated with Hyaluronic acid, antioxidants, and essential oils that help with moisture boosting, and fine lines and wrinkles.
Budget-friendly: WOW Skin Science AM2PM Sunscreen, Rs 349
WOW Skin Science's interesting products include the AM2PM Sunscreen SPF 50 is a broad-spectrum, water-resistant sunscreen with a whopping SPF 50. It contains licorice extract that helps with brightening and Moroccan argan oil alongside aloe vera extract and vitamin E to moisturise your skin and prevent premature signs of ageing. Among the Indian sunscreens under Rs 1000, this one is the most affordable of the lot.
Hugely popular: Episoft AC Moisturiser SPF 30 with Microencapsulated Sunscreen, Rs 525
This dermat-popular sunscreen is by far one of the most underrated ones in our list. Episoft is actually a moisturiser but it does come with sunscreen and that's where it really scores. With a focus on acne-prone skin, it offers protection against both ultraviolet A (UVA), ultraviolet B (UVB) rays and post-acne hyperpigmentation. Best for sensitive skin.
Loved universally: Innisfree Blueberry Watery Sun Cream SPF 45, Rs 800
This sunscreen has been on every year-end list in 2020 and we predict, will continue to rule 2021 as well. The blueberry sun cream is in every way perfect for Indian skin. Light, it comes with Water Splash formula where you feel a cool, hydrating sensation when you apply it — moisture bursting they call it.