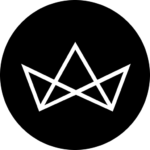 Juicy Chemistry's Megha Asher on sustainable beauty practices and honest ingredients
Juicy Chemistry is by far one of the most popular labels when it comes to organic and sustainable beauty in India. We spoke to the co-founder to know more about the label and what makes it tick. Plus, we also got you a list of the best products to buy from Juicy Chemistry.
Being at the forefront of the sustainability ladder isn't easy for a homegrown label, and Juicy Chemistry makes sure it stays on the top with innovative products (hello, Dusting Powders and Dry Shampoos); glass bottles and packaging that promotes recycling, and of course, their extensive ingredient list. Their ingredients range from Sacha Inchi, Horsetail Hair Oil to even Blood Orange and Kakadu Plum – all unique, all interesting.
A random trip to the mall made Juicy Chemistry founders, Pritesh & Megha Asher understand that the market was teeming with chemical-laden skincare. So in 2014, to provide effective skincare solutions that come from a place of purity, the Coimbatore-based duo formulated their own with the most nutrient-rich ingredients they could find. As #vocalforlocal #glocal gets a nod from conscious consumers, Juicy Chemistry plays up the idea of sustainability through thoughtful social media posts and information on new ingredients and healthy practices. No wonder beauty influencers like Vasudha Rai and Komal Basith swear by the brand's many virtues. 
The reason we look up to Juicy Chemistry is simple – their passion is supported by extensive certification, honesty and transparency. Every JC product is COSMOS certified organic, the highest global standard for the cosmetic industry. From ingredient sourcing, product formulations to packaging, the label meets the most stringent criteria stipulated by COSMOS to make sure you are safe and healthy, as is nature. And they are a homegrown label that sells in almost 20 countries and counting.
We spoke to the co-founder Megha Asher to know more about the workings of the label and how they see sustainability in beauty post COVID-19.
What makes Juicy Chemistry different from other beauty labels in the market?
We firmly believe in a clear and transparent policy when it comes to the ingredients and practices. Our commitment to sustainability and organic beauty led us to pursue an ECOCERT certification. We cut through the green-washing and provide our consumers with truly organic products and with no artificial fragrances or any other synthetic additives. Our products contain no preservatives and contain no water – they are completely concentrated and deliver the goodness of mother nature completely. We go to great lengths to make sure that we are environmentally responsible and we are proud to be 'Made in India'. 
Tell us a bit about how you use local ingredients in skincare?
At JC, everything revolves around procuring organic ingredients from certified local small farms. We strongly believe in sourcing from a source to ensure there's no adulteration and the ingredient is grown with its best nutrient profile in the right climate.
Where does Juicy Chemistry stand on in terms of sustainability?
Our products do not contain any parabens, phthalates and sulphates, and they do not cause harm to waterways and marine life. We source our raw materials ethically from small certified farms. Our packaging as well is minimal, biodegradable and recyclable.
Where is the beauty industry heading today and what have you learnt from the industry in all these years?
Indian beauty segment is on track to be a 15-billion-dollar industry in the next couple of years. With disposable income and increasing awareness, customers are moving towards natural/organic products in both skincare and cosmetics.
It has been a phenomenal learning curve for us, being in the industry for over 5 years. We bootstrapped this company and grew it from kitchen space to become the first Indian brand to have over 100 certified organic products. Along the way, we have learnt that no amount of marketing dollars spent will make a customer come back if your product is not good enough. It's a universal truth that millennials are willing to spend a little extra for a quality product.
Who is the Juicy Chemistry customer and what is he/she looking for in beauty?
We identify our followers as people who have consciously chosen an organic and sustainable lifestyle and are constantly on the look-out for clean products. They understand the value organic products hold for the environment and their personal well-being.
What does it take to be successful as a beauty label in India?
The millennial consumer is very aware and conscious about the choices they make, so a product needs to be good for them and the environment as well. The products also need to be high in efficacy and functionality. Honesty and transparency about the ingredients go a long way.
Tell us a bit about your certifications – and the difference they make to us?
Every JC product is COSMOS certified organic, the highest global standard for the cosmetic industry. Every aspect, from ingredient sourcing, product formulations to packaging meets the most stringent criteria stipulated by COSMOS to safeguard your as well as nature's health.
We also follow ISO 9001:2015 standards and are a GMP (Good Manufacturing Practices) certified organisation. Being ISO 14001 certified, we also follow proper environmentally sound practices.
Certifications are reflective of a company's commitment to organic and to its customers. It keeps us true to our promises of being transparent and accountable.
How has COVID-19 changed your perspective on beauty?
According to us, personal care products will not take that big a hit. Skincare and haircare products provide a therapeutic effect, so the idea of 'revenge buying' will not be surprising. The pandemic does, however, put the focus on homegrown brands that need the support of consumers. This feeling of shopping local is a great push towards our economy and is unlikely to die anytime soon.
Talk us through your bestsellers? What should we look for?
Our face care and hair care products are doing rather well. Our facial oils are very popular because they treat problems such as hyperpigmentation, sun-damage, acne-scarring, dryness, signs of ageing and acne-control among others. Our lip butters, particularly our Blood Orange Lip Butter, as well as our toners, the very Bulgarian Rose Water Toning Mist, are doing well. In hair care, the Chilly, Black Seed and Horsetail Hair Oil has been a crowd-favourite and is the most unique product we sell.