The 7-skin method, the 10-step routine, the 'a mask a day' sheet masking trend, glass skin – Korean skincare trends have had their share of virality. With the Hallyu Wave, or Korean Wave, spreading the popularity of Korean brands to different Asian countries and even the West, India is now slowly seeing a rise in the availability of Korean brands as well. Here's a short guide to where you buy Korean beauty brands in India, and the best products you can pick up.
10 best Korean beauty brands in India –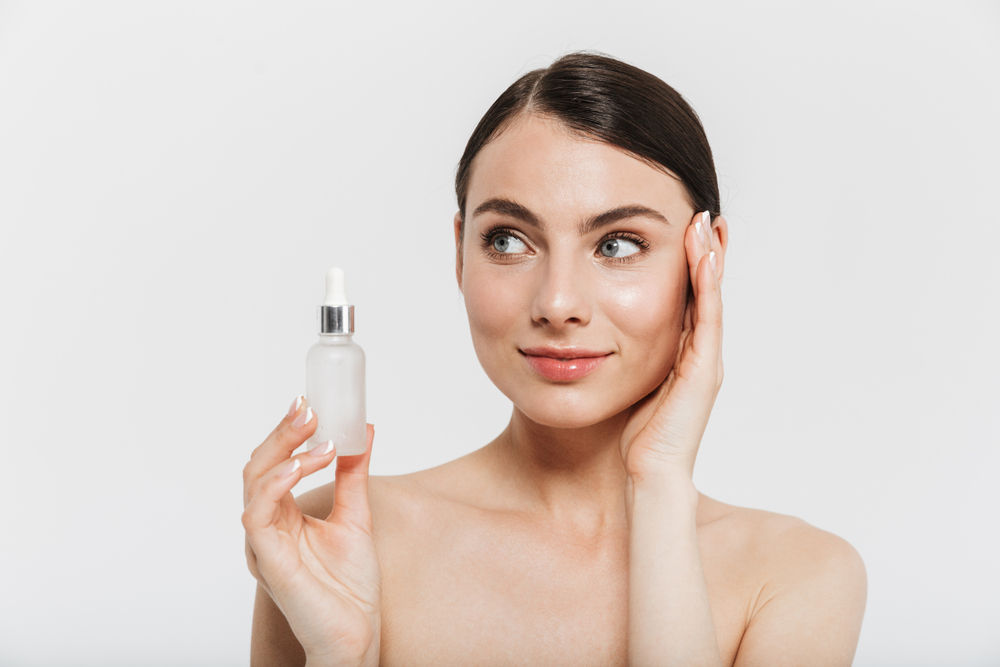 Some of these brands, like Innisfree, do have standalone stores in malls (it is in fact a K-beauty brand with the biggest retail presence in India), and some, like The Face Shop and SNP Korea, have counters at Shoppers Stop (the former I have shopped for at Viviana Mall, Thane, and the latter at the Shoppers Stop in Vashi). Your best bet, however, would be to just shop online. And these are the best sites to log on to.
WEBSITES
Nykaa is known to be a one-stop shop for most beauty products in India, so naturally they have the widest product range among all the listed options here. It was the first e-commerce site to bring attention to Korean beauty products, and stock known brands like Innisfree and The Face Shop. More recently, they've launched Etude House (known for their makeup), TonyMoly (excellent skincare products, some affordable, some more premium) and Laneige (bestsellers include their overnight mask and lip sleeping mask).
We recommend: TonyMoly's Master Lab Sheet mask range, TonyMoly's ChokChok Green Tea line,Innisfree's Super Volcanic Pore Clay Mask 2x, Innisfree Apple Seed Cleansing oil, Innisfree Camellia Essential Hair Oil Serum, Innisfree Daily UV Protection Cream Mild SPF 35 PA+++.
For the most part, Myntra carries the same products as Nykaa but they have SNP Korea, which no other site carries. While the selection of products is still somewhat limited here, SNP does have some great sheet masks that need to be tried. Yes, the sheets are pricier than the average sheet mask but are really effective.
We recommend: SNP's 'Tension-Lifting' Mask line
Limese stocks some of the more not commonly found brands like A by Bom, a premium Korean beauty brand; Coony, a sheet mask brand); dear Klairs; Vely Vely; Make Prem; and COSRx, which launched in August. Limese has an official seller page on Amazon, so you can order either directly from their website or from their Amazon page.
We recommend: A by BOM ULTRA WATERY Eoseongcho Cleanser, A by BOM ROYAL Leaf Mask, Klairs Freshly Juiced Vitamin Drop, Klairs Supple Preparation Facial Toner
BeautyBarn is one of the best-known retailers for the 'not officially available in India' Korean beauty products, at decent enough prices. They have a pretty wide selection, including Troiareuke, known for its expensive but effective products. They also stock Jumiso, a relatively new brand that has excellent sheet masks. Other brands they stock that are worth trying include Elizavecca, I'm From and By Wishtrend (both brands by the founders of dear Klairs), Heimish, Missha, and Neogen.
We recommend: Troiareuke Acsen Oil Cut Cleanser, cocktail mists (the ACNE-C ampoule is the best among the four), Jumiso's First Skin Brightening Mask, Heimish All Clean Balm, Neogen's Bio-Peel Gauze Peeling Wine DaisySkinFix
DaisySkinFix is a retailer similar to BeautyBarn – they just stock a few brands that BeautyBarn doesn't, like Hanskin, Leegeeham, Kicho, Son & Park, and Mizon. The only drawback (with both Daisy and BeautyBarn) is that the selection of available products is not very large or reliable. Things tend to go out of stock quite randomly, so you'd have to keep checking their Instagram to know what is available when.
We recommend: Son & Park Beauty Water, Klairs Rich Moist Facial Soap, Mediheal Point Mask
Other known sources for Korean Skincare: Skinbae, Coral Beauty, and Firstskin
INSTAGRAM STORES
Yes, there are Instagram stores also selling K-Beauty products in India. These include @Skintillating_ind and @kbeautyindia. They put up pre-order requests on their Instagram accounts and will also take orders for specific products via DMs. INTERNATIONAL SITES THAT SHIP TO INDIA
StyleKorean has pretty much anything you could ask for as a K-Beauty beginner. It has most of the cult products and brands, and also events where products are sold at great discounts. Their shipping costs a minimum of US$7 (approx Rs 400) and prices go up with heavier packages.
We recommend: Banila Co Clean it Zero Cleansing Balm, Huxley Sun Cream Stay Sun Safe SPF 50+ PA+++, Goodal Vita C Dark Spot Serum
Jolse is like StyleKorean but has a much wider selection. Their only drawback is the discounts that are offered aren't as attractive as those on StyleKorean. The best way to shop is to compare the prices on both sites, or to buy products that wouldn't be available on StyleKorean. One perk is that the minimum shipping for Jolse is US$2.50 (approx Rs 200 approx). They also have some J-Beauty (Japanese beauty) brands like Hada Labo and Shiseido (the drugstore version).
We recommend: RoundLab 1025 Dokdo Toner, COSRx Low PH BHA overnight mask, TonyMoly BioEx Cell Peptide Essence, Hada Labo Gokujun Premium Hyaluronic Lotion Like Jolse and StyleKorean, RoseRoseShop has the added benefits of them stocking some harder to find brands such as KRAVE Beauty by Liah Yoo. They also have a section where you can purchase product samples, which is great for travelling or for testing expensive brands like Hera and Sulwhasoo.
We recommend: KRAVE Beauty Great Barrier Relief, Innisfree My Lip Balm, The Saem Urban Eco Harakeke Root Toner
YesStyle is kind of like the Amazon of Asian beauty shopping. The pricing fluctuates, so sometimes products may be overpriced, other times you can score a pretty good deal. They also tend to carry products that might be out of stock on the other sites, so it's a good place to check if you really need something ASAP. As far as service quality goes, it's pretty decent. A good site to shop from especially during sale season.
We recommend: Laneige Cream Skin Refiner, Skin&Lab Red Serum, Neogen Dermalogy Real Ferment Micro Essence, DHC Deep Cleansing Oil, DHC Lip Cream