Spending thousands on skincare products isn't going to help you achieve your healthy skin goals if the formulas are not made for your skin type. So here's how you can know your skin type to care for it right.
Someone with dry skin could still have random acne and another could think they have oily skin but it's just humidity acting up. It's easy to misunderstand your skin if you haven't taken the time out to figure it out or seen a skin doctor for it. Here, we spoke to Mumbai-based dermatologist Dr Madhuri Agarwal of Yavana Aesthetics to help us go back to the basics. After all, understanding your skin is step one to giving it the right kind of care.
"It is essential to know your skin type to understand what your skin requires as a daily routine," says Dr Agarwal. "The different skin types commonly seen are oily, combination, normal, dry and sensitive skin and while you think they're easy to decipher – let me be honest, they come with different needs and requirements." Follow this step-by-step guide by Dr Agarwal to easily determine your skin type.
1. Remove all makeup from your face thoroughly, leaving no traces at all.
2. Wash your face with a gentle cleanser so it is absolutely clean. Leave it bare—do not apply any products. Make sure you do this when you're indoors.
3. After an hour, check how your skin feels. In case there is a tight, stretchy feeling, your skin type is dry. If your T-zone (the forehead and nose) feels shiny but the rest of your face feels tight, then you have combination skin. If your entire face has a sheen over it and feels sticky, your skin falls under the oily category. If you see no difference in your skin, it's normal and in case it feels itchy or you spot redness, it's sensitive.
4. You can also use a blotting paper to check your skin type after an hour of leaving it bare. When the blotting paper shows no change, you have normal to dry skin; when it shows greasiness, you have combination to oily skin and if your skin starts to feel itchy or turns red after using the paper, it is most likely sensitive.
Here's a guide to the most prominent features of each skin type, so you know what to expect with and how to treat yours.
Normal skin
Normal skin is well balanced with an even, uniform texture and minimised pores. It is less likely to face severe skin problems, in reality, it's well-balanced skin. The T-zone could get oily or dry during certain seasons – but mostly normal skin has a good balance of sebum and moisture.
Products to buy: Alpha-H Clear Skin Daily Moisturiser; Shiseido Waso Clear Mega Hydrating Cream; Dermalogica Dynamic Skin Recovery SPF 50
Combination to oily skin
Combination to oily skin features enlarged, visible pores on the cheeks, chin and forehead. If you have excessively oily skin, your pores can be visibly enlarged on your entire face. It will become shiny or greasy as the day advances. The advantage of this skin type is that it will be smooth and have lesser wrinkles even at an older age. The cons of this skin type is that it has a higher tendency for acne, whiteheads and blackheads.
Products to buy: Givenchy Hydra Sparkling Mattifying Fluid; Glamglow Moisture Trip Moisturizer and Sukin Oil-Balancing Charcoal Pore Refining Scrub
Dry skin
Dry skin is characteristically rough, patchy and dull with no visible pores and some fine lines. This skin type shows early signs of ageing, increased sensitivity to weather changes and products. Pigmentation, redness, premature wrinkles and furrows are commonly seen on someone with dry skin.
Products to buy: Clinique Even Better Skin Tone Correcting Moisturizer SPF 20;Bobbi Brown Radiance Boost Mask and Forest Essentials Soundarya Radiance Cream With 24 Karat Gold & SPF 25
Sensitive skin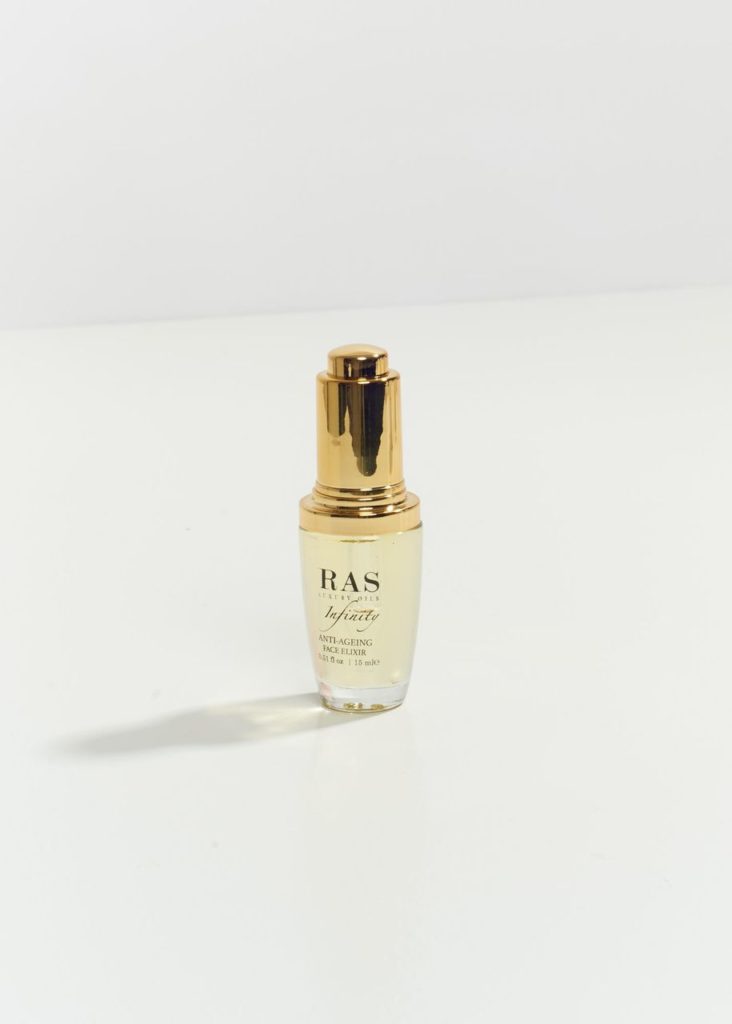 Sensitive skin requires the most amount of care since it is prone to redness, flaking and irritation. This skin type shows signs of itching, allergies and flushing constantly. You do need to work with ingredients that can calm and soothe the skin – so no vitamin C or Retinol, and move away from acids too.
Products to buy: Ras Oils Anti-ageing Face Elixir; Kiehl's Clearly Corrective Dark Spot Solution; Cosrx Hyaluronic Acid Intensive Cream