My first memory of a chemical peel is of Samantha Jones in Sex And The City. Her skin is bruised as she hides her face at Carrie Bradshaw's first book launch.
While that was a heavy chemical peel (that she hadn't been warned about), it's 2020 and words like hyaluronic acid and glycolic acid are peppered over ingredient labels on OTC skincare products. Not just that, more and more women are opting for chemical peels as a part of their monthly beauty treatment. So I did my own research and with the help of two renowned experts, Dr. Kiran Kaur Sethi of Isya Aesthetics, New Delhi, and Dr. Jamuna Pai, Cosmetic Physician, Author, and Founder, SkinLab, Mumbai, came up with a handy guide to some of the most commonly used acids in skincare. Bookmark this one, will you?
Why do we need acids?
Our skin is composed of about 25-30 layers of skin cells out of which the topmost layers are known as "stratum corneum". This is where all the dead skin cells, pollution, UV damage and acne scars currently sit on our skin. By introducing AHA or BHA acids in our skincare routines, we're giving way to new skin, thereby reducing dullness, uneven texture, pigmentation. "These peels show effects with minimal downtime. They remove a micro-thin top layer of skin, ridding the skin of damaged cells and treating wrinkles and fine lines, age spots and skin discolouration, and surface sun damage," says Dr. Pai. Remember, using any acids is in addition to your regular CTM-sunscreen routine.
What is the difference between Alpha Hydroxy Acids (AHA) And Beta Hydroxy Acids (BHA)?
To put it simply "Alpha Hydroxy Acids chemically exfoliate all skin, while Beta Hydroxy Acids are preferentially attracted to oil, so they specifically exfoliate within follicles and sebaceous glands," explains Dr Sethi. Most chemical peels make the most of essentially Alpha Hydroxy acid  (AHA) and Beta Hydroxy Acids (BHA) peels which can be done for various skin concerns like active acne, acne scars, rejuvenation, and stretch marks, explains Dr Pai.
Now that we have that sorted let's get down to some of the most commonly seen acids in today's skincare
Salicylic Acid
One of the most commonly found ingredients in acne-fighting products, it's found in face washes, toners, creams and peels. It helps exfoliates the outer layer of the skin and "is great for oily skin" says Sethi since they produce more sebaceous oil than those of us with normal skin. They are primarily used for acne, but can also be used to lighten spots, says Pai. Find it in Cetaphil Oily Skin Cleanser (Rs 427), Mario Badescu Drying Lotion (Rs 1,606)
Glycolic Acid
Found naturally in sugarcane, glycolic acid is a skin hero since it stimulates the skin's own collagen production, slows ageing and helps get a glow.  "Fine lines, brown marks and solar keratoses can improve with regular applications of this peel," tells Pai. You can use it as a part of your at-home skincare routine or with a monthly peel, says Sethi. Find it in The Ordinary 7% Glycolic Acid Toning Solution (Rs 581) and Peter Thomas Roth 10% Glycolic Solutions Moisturizer (Rs 4,112)
Mandelic Acid
Richly present in bitter almonds, it is no wonder that our grandmothers used to use almonds (with honey) as an exfoliator. Great for sensitive skin, it helps  remove dead skin cells and increase the cell turn over. Find it in The Ordinary Mandelic Acid 10% + HA, (Rs 2,499) and the Mandelic Acid 5% Skin Prep Water (Rs 1,550).
Azelaic Acid
It has antibacterial properties and is usually beneficial in treating people with rosacea, persistent redness often found on cheeks, forehead or chin. Since it's milder in nature, "you can add it to your daily routine," says Sethi. Find it in Paula's Choice 10% Azelaic Acid Booster (Rs 900).
Kojic Acid
A skin brightening agent (naturally found in some types of fungi), it helps counter melanin production and is often used to treat brown spots, acne scars and pigmentation. Mostly found in 1-4% in OTC creams, "apply it 1-2 times only on the pigmented area," says Sethi. Find it in La Roche Posay Pigmentclar Dark Spot Serum (Rs 3,118).
Ascorbic Acid
Also known as L-Ascorbic Acid, is a topical form of Vitamin C that helps brighten skin and prevent "further oxidative damage in skin," says Pai. It is often combined with Vitamin E to build the skin's lipid barrier or hyaluronic acid to hydrate skin. It can be used daily, but it's best to start out with smaller concentrations and then move to more potent creams and serums with time.
 Find it in Kiehl's Powerful-Strength Line-Reducing Concentrate (Rs 5,100) and Obagi Professional-C Serum 15% Vitamin C Serum (Rs 6,242)
Hyaluronic Acid
"An anti-ageing and hydrating ingredient naturally present in the skin," says Sethi, hyaluronic acid is actually a humectant meaning it attracts and locks moisture in your skin. Found in sheet masks, creams, toners and serums, it is actually the key ingredient used in dermal fillers and lip augmentation too. Find it in Peter Thomas Roth Water Drench Hyaluronic Cloud Serum (Rs 5,978), Clinique Dramatically Different Hydrating Jelly (Rs 2,000)
Lactic Acid
A milder AHA, lactic acid is naturally found in sour milk and yoghurt that is both brightening and hydrating. A gentle acid when it comes to chemical exfoliation, use it to replenish your skin's natural glow every now and then. Find it in The Ordinary 10% Lactic Acid (Rs 580) and Dr. Sheth's Basic Brightening Extra Gentle Daily Peel (Rs 849)
Ferulic Acid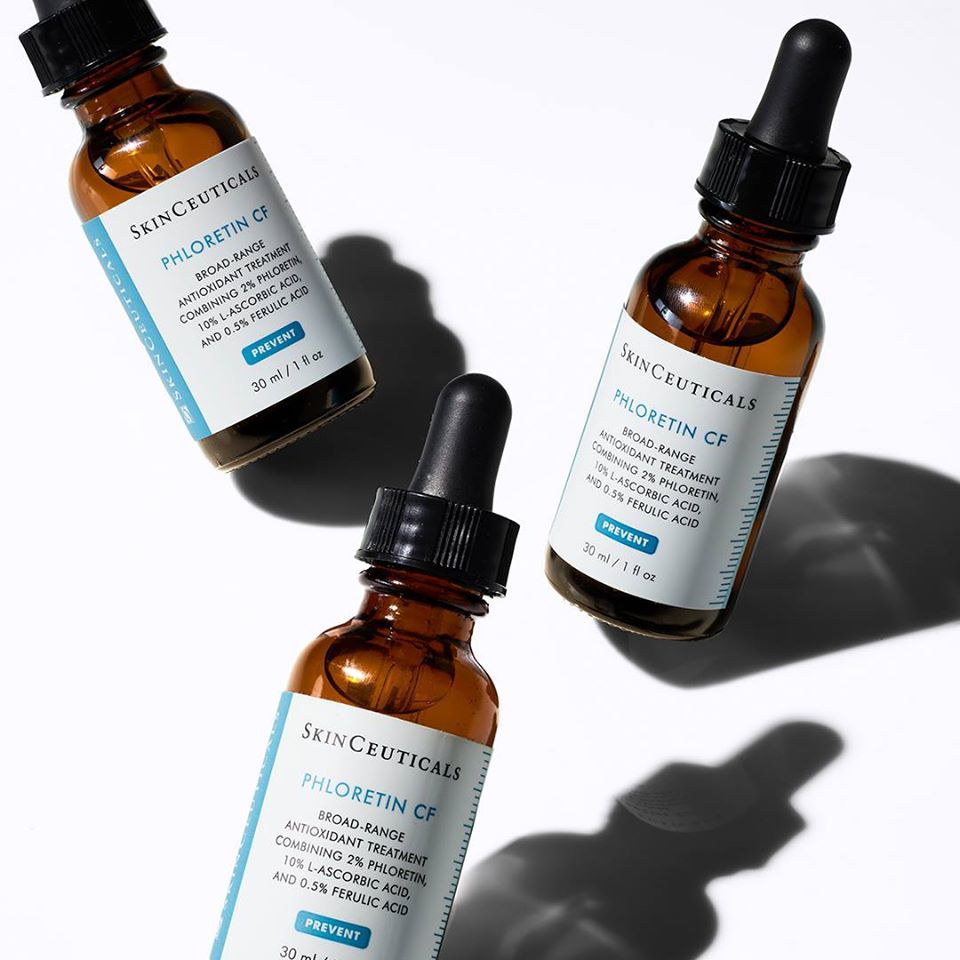 "One of my favourite antioxidants, says Dr. Sethi, it helps fight free radical damage. Due to its composition, it is often combined with Vitamin C and E in night creams. Find it in SkinCeuticals Prevent Phloretin CF (Rs 12,441).
Malic Acid
A fruit enzyme, " it's naturally found in a lot of fruits like apples, watermelon, kiwi, apricot, grapes and bananas," says Pai. Used in AHA peels, it's often used for skin brightening and anti-ageing properties. Find it in Laneige Clear C Peeling Mask (Rs 1,780).
Dos And Don'ts Of Adding Acids To Your Skincare Routine
Now that you know what each of these acids does, here are a few things you should consider.
If you're thinking of introducing any of these acids to your skincare routine, make sure you invest in low percentage skincare product. Once your skin gets used to it, you can think of going to a higher concentration.
"Always do a patch test," says Sethi. You may experience tingling or stinging which comes with the territory but if irritation persists, make an appointment with your dermat, stat.
Lastly, when using any acids or scheduling a peel, remember your sunscreen is an absolute must. "Your new skin is very sensitive and susceptible to injury," explains Pai.
To avoid injury and hyperpigmentation, apply a layer of broad-spectrum sunscreen religiously before stepping outdoors.