There's so much to take into account this August – new beauty launches, products with promising results, new ideas in sustainability, and increasingly innovative skincare. We take a look at the blockbusters on offer in beauty and the coolest new luxe beauty launches you should be looking into. 
Trust Hermes to come out with a new fragrance this fall. The L'Ombre des Merveilles, a new woody scent by the brand's nose, Christine Nagel. The fragrance consists of three notes: Black tea, incense, and tonka bean and the L'Ombre des Merveilles is fifth in line in the Eau des Merveilles collection that has been in the run since 2004. One look at the packaging and you know where it stands in terms of the creative process – shaped like a magnifying glass, it showcases the beautiful fragrance inside, and they say that it is the transmitter of alchemy in a deep and clear blue that plays on contrasts.
Chronic stress leads to breakouts, and adult acne is more relevant now than ever. The Dermalogica Active Clearing Range – a 2- in 1 solution is designed for adults who are looking for a solution to banish breakouts and reduce the visible signs of premature skin ageing. All of the products are multi-tankers and help restore radiance by actively clear breakouts. What's in the range? The clear favourite is the AGE Bright Clearing Serum, which helps prevent breakouts and hydrates skin. Niacinamide works together with White Shiitake Mushroom to promote brighter, more even skin tone. The AGE Bright Spot Fader is a two-in-one spot treatment that reduces the appearance of active breakouts and post-breakout marks. The Sebum Clearing Masque clears pore congestion counters dehydration lines and the Oil-Free Matte Broad Spectrum Sunscreen helps prevent shine and skin agEing on oily, breakout-prone skin.
The new launch from Forest Essentials is just in time for those looking at sustainable options in grooming. Their newly enriched with naturally-derived enzymes and plant extract-based antiperspirant, aluminium free deodorants are just the thing. It prevents body odour and is available in two variants: Lavender & Neem and the Sweet Orange & Cardamom. And what's more? They are blended with Aloe Vera, Anantmool, Kasturi Manjal, and purifying Neem – a win on all counts.
Organic label Aveda is a favourite at LSA for it's enriching and nourishing fare and their new vegan and silicone-free Nutriplenish collection is a life-saver in times like this. The range featuring Superfood Complex that contains omega 5 rich pomegranate oil, organic coconut oil, and mango butter – all the ingredients you need that keep your hair hydrated for 72 hours. If you have dry, brittle, frizzy hair – this is the range to look out for. The line-up includes Shampoo and conditioner for Light Moisture, Shampoo and Conditioner for Deep Moisture, and the Nutriplenish Leave-In Conditioner as well as the Multi-Use Hair Oil.
L'Occitane has started a new project, the 10X better shower experience with their world-famous Almond Collection that consists of their award-winning Almond Shower Oil and an entire range of body washes, moisturisers, and skin firming treatments. The luxurious line is made with almonds from Haute Provence and supports the sustainability of almond trees in the region. Our favourite, however, is not only the Almond Shower Oil but also the Almond Milk Concentrate that makes skin firmer and smoother by infusing it with hydration. 
The well-known Korean Naturalism brand from Jeju Island had just upgraded their green tea serum a while ago. Now, in a bid to encourage and showcase their sustainability initiatives have revamped it in a Limited-Edition Paper Bottle that is recyclable packaging made with 51.8% less plastic than the regular bottle. The outer mould of the bottle is made with paper, while 10% recycled PolyPropylene is used for the over the cap and the pump's collar. To recycle the after use, one needs to remove the label and the moulded outer paper shell by gently pulling the two halves apart. Separate all the paper portions from the thin inner plastic container and discard in separate bins. We love that it's a jumbo-sized limited-edition at a 29% discount price.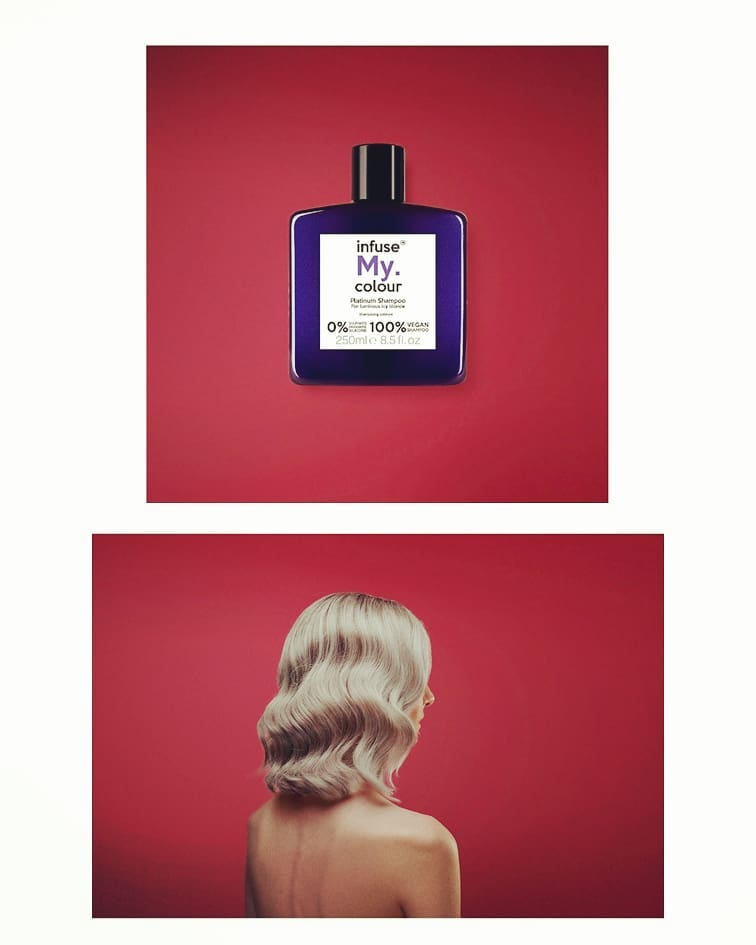 Colouring your hair at home or at the salon to retain the colour, Infuse My Colour shampoos come in a wide range of colours like copper, platinum, gold, ruby, cobalt, graphite, and quartz according to your base hair colour. These shampoos deliver instant pigmentation to hair along with intense hydration minus the toxic silicones and parabens. A 100% vegan, silicone, sulphate, ammonia and paraben-free range of shampoos nourish and cleanse while infusing hair with vegan colour pigments for a deeper tone.