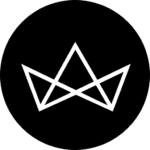 Manicures by Priyanka Chopra's fave service, and other luxury beauty treatments to try in Mumbai
Spa time and salon treatments are probably the most indulgent things to happen to women in their self-care journey. So, here are five of the best treatments one can opt to try by oneself or with a BFF.
The best way to spend an off day is to stay at home with a cheesy movie and gossip with a friend and that's why we highly recommend the  Dial-a-Manicure session by Ellements. The sweet French tips you spotted on Priyanka Chopra at her wedding was courtesy these guys (PC chose a Gel Overlay on her natural nails and a mix of two nude colours by the Dial-a-manicure home brand, Just-A-Minute Gel called Desk To Dinner and Board Room Queen to make the perfect blend that matched all her outfits). You just have to book it 48 hours in advance and you will have a team turn up at the designated time to take care of you and your friend. Choose from holographic to acrylic to gel – you can pick from a wide range of hues and designs as well. It's also a great service for working women who cannot take the time out to indulge. So if you want to take it a step ahead, call your favourite ladies, book their mani and mimosas, and you are sorted. Chrome, extensions, themed nails are more – there's something for everyone in this menu.
This is probably the most exclusive treatment in Mumbai, available only at the Four Seasons Mumbai. Gemology by Chrystelle Lannoy is probably the one brand that forms its base precious trace elements from semi-precious stones and gems, and uses it to bring out skin-enhancing benefits. Natural minerals are known to heal, process, and pass on energies, and that's why they are often used in skincare. The Gemology spa routine at Four Seasons uses unique stones like Malachite alongside Pearl De Gommage pearls and crystal trace minerals for exfoliation. Rose Quartz lotions and Mineral Massage Creams make the facial a treat for those looking at a unique spa experience to complete their self-care journey. At Rs 6,000 for 60 minutes, this one is a must-do.
Facials come and go but the ones at Ageless Clinic are probably the most sought after. This season, the most popular facial at the centre is the AgeLess Illuma-Firm Facial that targets two of our most common issues – pigmentation and fine lines. This facial works to provide you brighter illuminating skin while slowing down ageing and giving you younger firmer skin. The unique 10-step approach sees you through it all – from the signature clean-up that removes blackheads and impurities to the Diamond Skin Resurfacing technique that uses a diamond tip to remove dead skin cells even as the Instabright laser provides even-toned skin. The facial sees the strategic use of Hifu on areas that need tightening and lifting by giving you a strong boost of collagen. The clinic also has a cool Women's Day offer where one can try their new body treatment Ballancer as an add-on with any facial or an additional Medi-Facial.
Jiva Spa is one of our favourite spots to go back to after a hectic day. At the iconic Taj Mahal Palace Mumbai, the spa has some unique treatments like the Hamam bath, the first of its kind in India. But the other popular treatment is the Dead Sea Soak, a very exclusive therapy that takes your wellness to another level. The treatment uses a magnesium floatation tank and one can float to health in a dead-sea pod for 75 minutes enclosed with salts and minerals so your aching back and your tired body can feel rejuvenated. If you're having trouble sleeping or you are dealing with anxiety, this is the place to go.
In our hurried lives, hair care is a big deal and that's where the super hydrating and frizz control Moroccan Hair treatment comes into play. After a particularly lazy day, this refreshing hair treatment comes with Moroccan (argan) oil that takes care of dry and damaged hair to give it life and to make it frizz-free. It comes with a massage and a wash with a hair-specific shampoo and a mask that takes your hair to manageable levels. The effect lasts for a month so you know you are investing in the best with this hour-long treatment. But take it from us, you'll be a lifelong addict and you'll go back for seconds. 
This revolutionary French treatment is now in India at the city's most luxurious salon. Biologique Recherche Treatment gained its popularity because of the number of Hollywood celebrities who opted for it regularly. The labels' cult P50 serum is already a hit and this facial is the best way to experience this beauty. The facial uses their renowned Cream VIP02 to remove the tan, lighten the pigmentation, and heal the skin from sun damage alongside other popular products like Collagene Natif and Marine Serum. This is the anti-pigmentation and brightening treatment that will give you a glow like no other. Other treatments from the same label include the Detoxing Anti-Fatigue Facial that uses Masque Visolastine while the Anti-aging Triple Lift treatment uses the Cream Biofixine.