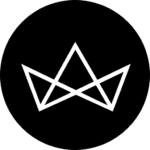 The ultimate skincare routine for dry skin is here (*With killer ingredients & more)
Does your skin feel like sandpaper everyday? Does it look parched and rough even in sweaty summers? Well, chances are that you are suffering from dry, dehydrated skin. While lack of moisture and hydration is a no-brainer, there are countless reasons that give you dull, flaky, scaly skin. For example, nothing strips skin of moisture more than hot showers and harsh soaps; or the dry, hot air that draws moisture from your skin, not to forget genetics that can also lead to dehydrated skin. To make things easier for you, we have put together some dry skin tips and a fail-proof morning and evening dry skincare routine to alleviate your dry skin woes.
Daytime Skincare Routine For Dry Skin
Best Cleanser
Start your morning skincare routine with an effective cleanser that removes dirt and other impurities, without drying your skin out. The best face wash for dry skin is a no-foam, no-lather super mild formulation with soothing ingredients that will get the job done without disrupting the outer layer of the skin. A fragrance-free formula with moisturizing Glycerin and Niacinamide is an added bonus.
We love: Cetaphil Gentle Skin Cleanser, Neutrogena Liquid Facial Pure Mild Cleanser
Best Toner
After cleansing your face, choose a well-formulated toner to balance your skin. However, avoid alcohol-based toners and opt for toners with hydrating ingredients such as Hyaluronic Acid, Glycerin etc. that hydrates your skin—instead of stripping the skin and drying it out.
We love: Belif Problem Solution Green Toner, Avene Thermal Spring Water
Best Serum
Dry skin care is all about layering the right products. That's why it's essential to incorporate a serum in your skincare regimen to keep your skin looking healthy and hydrated all day long. A highly potent antioxidant serum enriched with Vitamin E, A and C will help prevent collagen breakdown and leave your skin supple and soft.
We love: Kiehl's Powerful-Strength Line-Reducing Concentrate, Neemli Naturals Hyaluronic & Vitamin C Serum
Best Face Cream
The best cream for dry skin during summers is a light-weight moisturizer that zaps moisture back into the skin, without weighing it down. For cooler weather, use heavy dry skin creams with the goodness of Aloe, Rose-hip Oil, Vitamin E etc. that nourish your skin effectively. You can also try a dry skin cream with SPF benefits to help your skin retain moisture whilst protecting against UV/UVB rays.
We love: Sukin Rosehip Hydrating Day Cream, Clinique Moisture Surge 72-Hour Auto-Replenishing Hydrator
Best Face Mask
Face masks are usually designed to deliver high concentrations of active ingredients to your skin. This instant shot of moisture inherently leaves your skin dewier, brighter and glowier. One of the best dry skin treatments out there, we reckon.
We love: The Body Shop Vitamin C Glow-Revealing Liquid Peel, Innisfree Skin Clinic Mask – Hyaluronic Acid
Evening Skincare Routine For Dry Skin
For your evening skincare routine, start with your usual cleansing and toning routine. Follow this up with a potent serum (optional) and finish off with a night cream. You can also apply an overnight face mask that will hydrate your dry, scaly skin and leave it soft and nourished.
Best Night Cream And Eye Cream
While choosing the best face cream for dry skin at night, pick formulations that contain Almond Oil, Jojoba Oil, Hyaluronic Acid etc. that mimic the natural lipids in your skin and repair the skin's moisture barrier efficiently. To nourish your delicate under-eye area, choose a product that boosts collagen production and hydrates the skin.
We love: Kama Ayurveda Rejuvenating & Brightening Ayurvedic Night Cream, Kiehl's Creamy Eye Treatment With Avocado 
Best Overnight Face Mask
For dry skin care, use an overnight face mask that packs a moisturising punch. Slather this on before going to bed and wake up with well-hydrated skin.
We love: Laneige Water Sleeping Mask
Dos And Don'ts For Dry Skin
Give hot showers a pass and opt for lukewarm water instead. This is because hot water strips your skin's natural oils making it really dry and dehydrated.
The best cleanser for dry skin is a mild, sulfate-free formulation, that gets the job done without drying your skin out.
Air conditioning can wreak havoc on dry skin. Pat a little face cream/lotion every two to three hours to keep your skin moisturized. Also use face mists liberally. 
In addition to face creams and lotions, incorporate face oils (containing Vitamin E, Argan oil, Jojoba etc.) in your beauty regimen, that will leave your skin looking brighter and luminous.
During the cooler months, opt for a humidifier to help keep your skin hydrated.
Before applying makeup, exfoliation is a must to remove all the dead skin.
To prevent your makeup from looking patchy and uneven, opt for a liquid or cream-based foundation/blush/highlighter that contains oil and other moisturizing elements.
For soft, moisturised lips, exfoliate your lips once a week with a mixture of honey and sugar.
Last but not the least, drink lots of water to keep yourself hydrated inside-out.
All Your Dry Skin Queries Answered
Now that you know how to ace the skincare routine for dry skin, let's get some of those frequently asked questions answered; plus, we have put together some great product recommendations to make your life easier.
How can I incorporate face oils in my beauty regimen?
Face oils are a godsend for dry skin. However, always layer your face oil over your moisturizer, not the other way around. If you use moisturizer directly over oil, then it wouldn't be able to penetrate through the oil barrier. You can also mix five to six drops in your moisturizer and apply it on both face and neck. This will act as a protective barrier and prevent dry air from zapping moisture out from the skin.
What is the best moisturizer for dry Skin?
The bet moisturizer for dry skin care is one is infused with ingredients such as Hyaluronic Acid, Vitamin E etc. that hydrates without clogging your pores. During cooler months, opt for a creamy formulation that treats dull, dehydrated skin and keeps flaky skin at bay.   
Does dry skin occur only on the face? What are the main dry skin causes?
There are numerous causes for dry skin. While genetics certainly determine your skin type, there are also other numerous factors such as dust, pollution, humidity to hot showers and harsh soaps that are at play. Sometimes sudden weather changes and cooler temperatures can wreak havoc on your skin as well.  
Can you recommend the best facial for dry skin?
Try home remedies or DIYs that can solve all your dry skin woes. Mix two cups of milk and a quarter cup of honey to warm water and slather this on your skin. You can also whip up a quick face mask by mixing one Banana, one cup of ground Oats and milk into a smooth paste.