These are the best budget-friendly sunscreens for Indian skin in the market today. Priced affordably and very popular on the internet!
Summer is here and that means, a new range of sunscreens hitting the market with everything they got. And as with all basics, we truly believe that wearing the right sunscreen, the right way will make all the difference. So here are a few ground rules you have when choosing and wearing sunscreen this time of the year.
Layering sunscreen is important and that means a line-up like this is how it should work. You start with a toner, a serum, your secondary serum if there is any, a moisturiser and then the sunscreen.
Sunscreen is a must, whether you are outside or at home – don't for a moment think that it is unessential on a cloudy day or a day when you are not heading out. The effects of the sun are permanent and you need to protect your skin.
How much sunscreen should you apply? Follow the three-finger rule by Fiddy Snails. That should be enough sunscreen to keep your face and neck protected. And make sure you re-apply your sunscreen every 3-4 hours.
Here are the best budget-friendly sunscreens that we have come across and new launches that have come through in 2021.
Dr Sheth's Oat & Zinc mineral sunscreen, Rs 750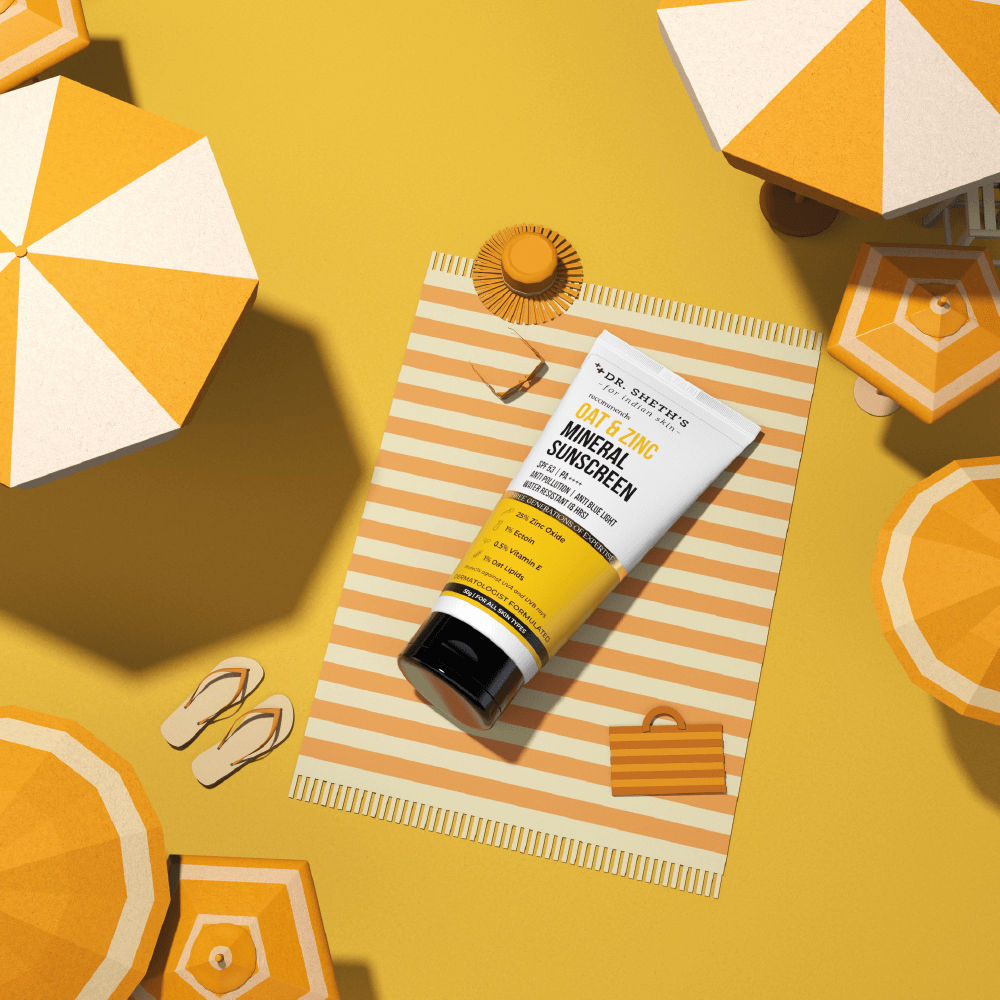 The sunscreen comes with SPF 50+ and gives you broad-spectrum protection against UV rays, pollution, and blue light damage. Along with having anti-pollution benefits, it is matte in texture – perfect for oily skin.
It contains oat lipids, which assist in strengthening the skin barrier, and prevents photo-ageing. In addition, this sunscreen contains 25% zinc oxide and 1% ecotin, a bacterial ferment that protects the skin from irritation.
Dermafique Soleil Defense Gel Creme Full Light SPF 30, Rs 749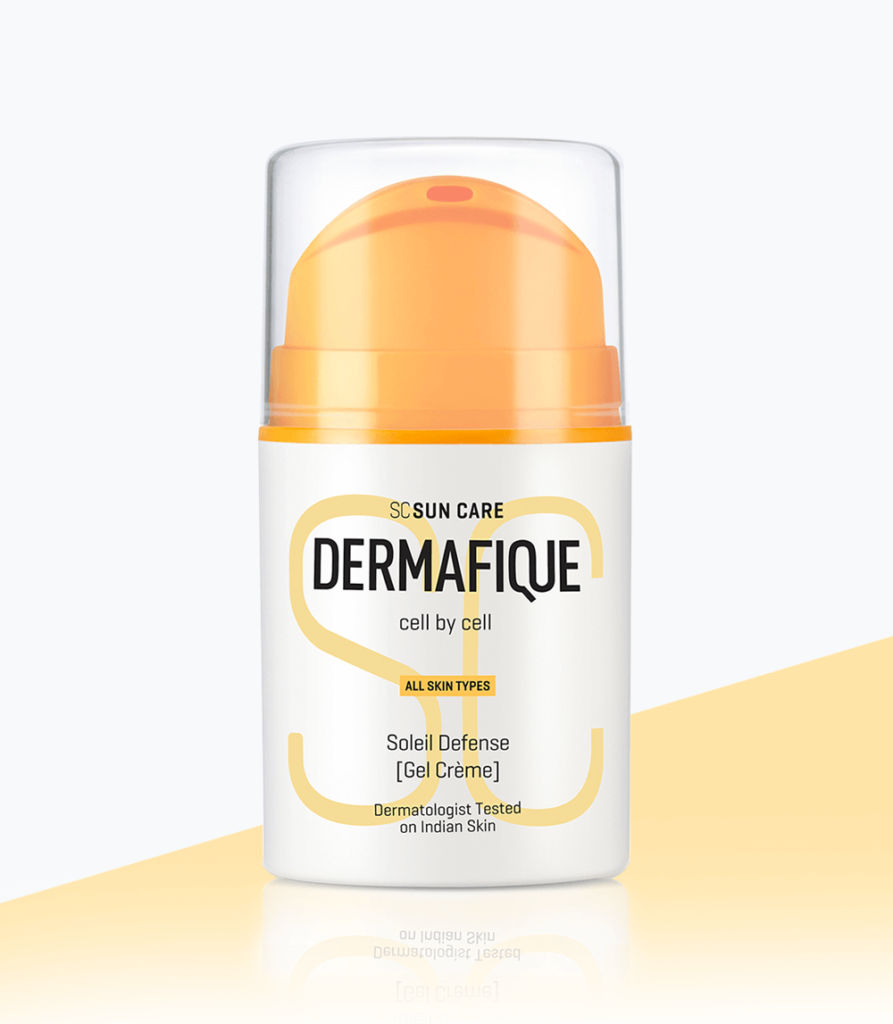 A gel-based formula that can be used as a primer too, this sunscreen brevets tanning, photo-ageing and pigmentation – perfect for Indian skin. 
Soleil Defense Gel Crème is equipped with RSF 90, PA++, and sunscreen SPF 30 that uses the innovative Full Light Technology to provide you total sun protection, including the harmful UVA and UVB rays. All of this is in an oil-in-water emulsion that is lightweight, non-sticky, and very pleasant to wear daily, especially in tropical climates.
La Shield Lite Anti-Tanning Sunscreen Gel SPF 30, Rs 980
Known as the most popular sunscreen in India right now, La Shield comes highly recco-ed by dermas all over. This one is a gel-based formula and is formulated for those with highly pigmented skin and are prone to tanning.
Protect your skin from the harmful effects of the sun with the La Shield Lite Anti-Tanning Sunscreen Gel, which has sunscreen SPF 30 and PA +++. A broad spectrum spf gel, this product also prevents stubborn sun spots and freckles. Its water-resistant formula provides total sun protection if you decide to hit the pool!
Earth Rhythm Daily Defence Mineral Sun Fluid with SPF 30, Rs 675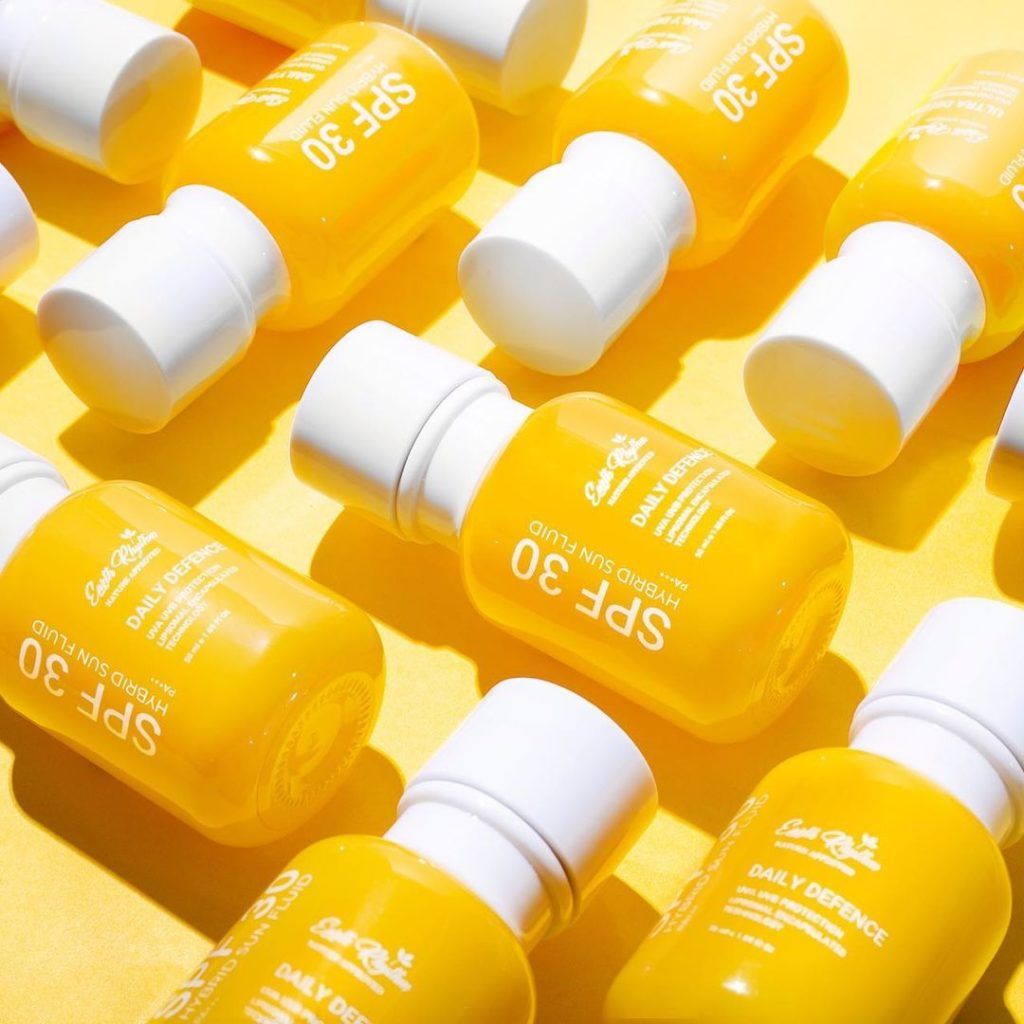 An all natural mineral sunblock, the Earth Rhythm Daily Defence Mineral Sun Fluid comes with sunscreen SPF 30 and protects against sun damage such as tan, dark spots, and hyperpigmentation. The non-sticky texture leaves your skin feeling clean and relaxed. In addition, it is enriched with the benefits of raspberry seed oil, coconut water, yashad bhasma, and zinc oxide.
Going by the brand's promise to deliver "all-natural" products, this sunscreen lotion by Earth Rhythm is devoid of chemical sunscreen filters. Instead it is laden with naturally occurring minerals or physical sunscreens along with plant-based polyphenols that provide complete sun protection and fights the harmful effects of UVA and UVB rays.
Re'equil Sheer Zinc Tinted Sunscreen Spf 50 Pa+++ 100% Mineral Sunscreen, Rs 795
The mineral sunscreen with a unique texture works on every Indian skin without a fault. With only 25% zinc as filter, this sunscreen spf 50 formula comes with a universal tint that goes well with every skin type, tone and colour.  It leaves no white cast and provides broad-spectrum UVA, UVB, and infrared protection. It is dermatologically tested and is devoid of parabens, SLS and fragrance – perfect for sensitive skin types.
The orange-packaged Re'equil Oxybenzone Free Sunscreen is targeted at people with oily, acne-prone skin. However,  its sunscreen lotion consistency and somewhat dewy finish will work well with all skin types and that it may be more suited to dry skin than the other Reequil Sunscreens.
Bioderma Photoderm Max Creme Spf 50+, Rs 699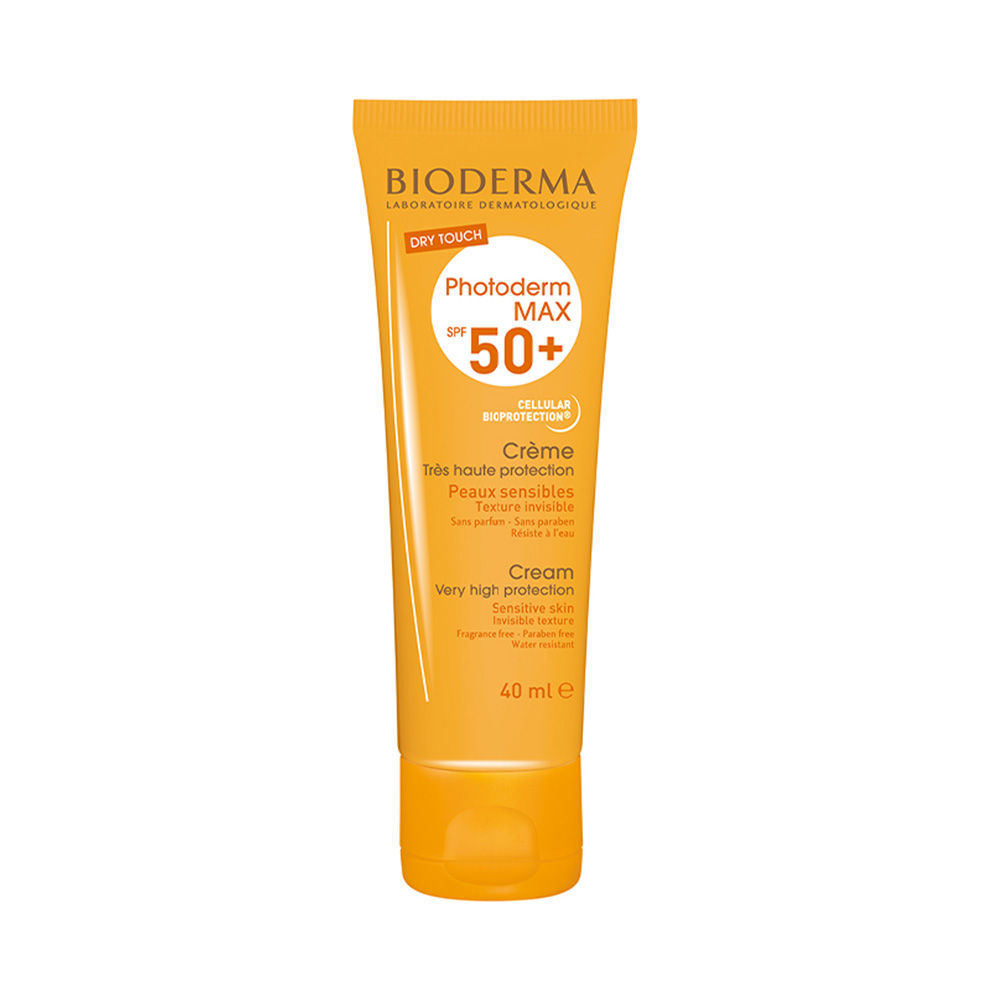 Bioderma Photoderm activates the skin's natural defences and protects cells and comes in a creamy texture and leaves no white cast. Perfect for sensitive skin that is prone to tanning, this sunscreen lotion combats premature cutaneous ageing efficiently.
Equipped with sunscreen SPF 50 +, this product by Bioderma provides excellent UVA protection, ideal for avoiding wrinkles and preserving your skin from sun damage!
Cheryl's Cosmeceuticals DermaShade SPF 30 Spray, Rs 575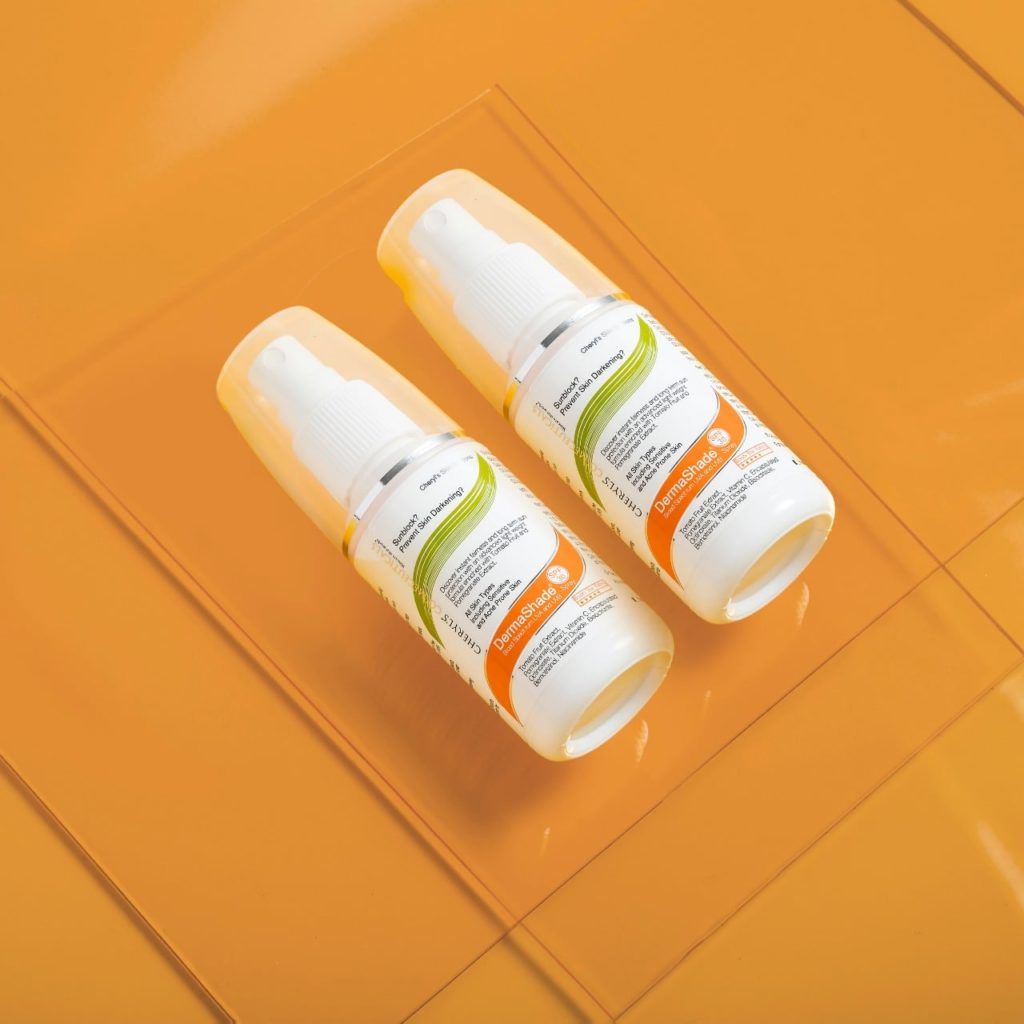 Cheryl's Cosmeceuticals comes with advanced anti-ageing benefits and contains active ingredients including antioxidants like vitamin C and E to prevent free radical damage. For those looking at soothing, there's aloe vera too.
Sun rays induce sunburn and accelerated aging of the skin. Cheryl's Cosmeceuticals Dermashade SPF 30 spray is formulated with the finest form of scientifically-proven actives and biotechnological components for improved sun protection and anti-ageing skincare.
While anti-oxidant components such as vitamin C and E steers clear of free radical damage, natural ingredients of the sunscreen spf such olive leaves, sunflower, aloe vera and sunflower aids in keeping your skin glowing and radiant.
How to choose the best sunscreen?
Any sensitivities to certain chemicals and possible toxicity must be considered while choosing a sunscreen. You also have to verify that your hormone balance is not affected by the ingredients of the sunscreen. So let's take a deeper look at what you should be looking for while choosing the best sunscreen.
1. Sun Protection Factor (SPF)
Sun Protection Factor or SPF is a way of measuring mainly how much UVB light can be blocked out by a sunscreen lotion. Using an SPF of at least 15 on the sunscreen will protect you against everyday UV exposure. However, most physicians suggest wearing at least SPF 30 sunscreen lotion is necessary to block 97% of UVB radiation. It is speculated that SPF 15 is capable of blocking just 93% of UV rays.
2. Check the active ingredients
In the sunscreen, verify the active components. Look for formulations containing titanium dioxide, avobenzone, and zinc oxide. It is also important to choose sunscreen lotions that are devoid of vitamin A as it is considered to aid in skin tumour formation.  
3. Go for broad spectrum SPF
It is important for your sunscreen to provide complete sun protection. Opt for a broad spectrum SPF range of 30-50 to avoid exposure to UVA. However, you'd want to avoid high SPF (over 50) as they aren't considered to be value for money.
4. Formulation of sunscreen
The formulation of sunscreen generally refers to the distribution format of the sunscreen and influences the feeling on the skin. In the market, there are three typical sunscreen formulas.  
This is ideal for sunscreen applications in locations that are hard to reach in the body. For anybody with plenty of body hair, they are a fantastic choice. However, ensure that the spray is not inhaled during application.
These are some of the most portable alternatives. You may apply them and massage them into your skin. They are a convenient alternative lotion SPF and ideal for travel. In addition, they are less likely to leak.
These are among the most popular and hydrating formulas available for sunscreen treatments. SPF lotion is the most widely used form of sunblock providing full coverage and excellent results.
5. Take your sun exposure level into consideration
Sun exposure level is another important factor to consider while choosing a sunscreen. For example, you should keep in mind the time you will be exposed to the sun for, what will be the position of the sun around that time and what activities you will be doing when exposed to the sun.
The intensity of the sun normally varies from 1 (low) to 11+ on the Ultraviolet (UV) Index (extreme). These UV rays are greatest between 10 a.m. and 4 p.m, and our unsafe skin may burn in only 15 minutes or less if the UV index is eight or higher. Based on your sunlight level, below is what your sunscreen needs to be:
Outside: If most of your time is spent outdoors (two or more hours), use SPF 30 for sunscreen or more, depending on your skin colour.  
Activities: It is advisable to use water-resistant sunscreen outdoors and indoor sports. Go above SPF 30 and reapply every 40 to 60 minutes, depending on your skin tone.
All-day long: Make sure to use sunscreen with at least SPF 15 on frequent days when you're in the sun and shade.
6. Colour of the skin
The colour of your skin affects the degree of SPF you should wear. For example, it is advisable to wear SPF 30 or more if you are light skinned and burn easily. On the other hand, you can use SPF 15 if you are medium to dark-skinned.
7. Sunscreen type
The active chemicals in sunscreens are used to produce UV filters that prevent harmful UV radiation from entering the skin. Two kinds of sunscreens are available – mineral and chemical sunscreens. Each kind employs a distinct UV-filtering technology that prevents harm to the skin.
Additional tips to remember while applying a sunscreens
Apply sunscreen always regardless of the season.
Use sunscreen on all exposed body parts, including your face, hands, feet, ears, neck, and head (if your skin is exposed).
Ensure that after intense sweating, swimming or toweling, you apply the sunscreen again. 
Always adhere to the re-application label instructions.