Here's something new we figured out recently. Ashwagandha, the homegrown Ayurvedic herb just got a makeover and is rated high on every millennial skincare these days.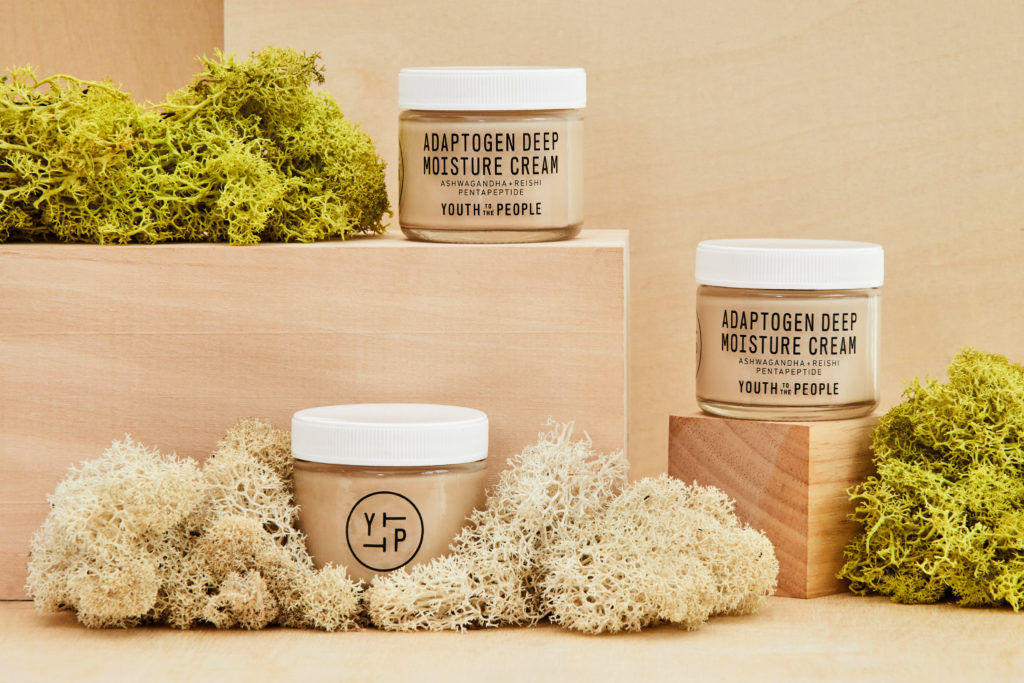 As usual, the west is looking at the east for inspiration and ingredients, and chanced upon the mind-body healer: Ashwagandha. The western world is also banking on the herb to be consumed as a supplement and as part of skincare to reap its many benefits. To the point that dope-label, Youth to the People now has a legit peptide-moisturiser that heralds this adaptogen alongside Moon Juice that gives this ingredient a popular supplement status. 
And why exactly should you be reading the fine print on the back labels and looking for Ashwagandha or Indian Ginseng? Because it is more than the knight in shining armour that your skin needs to protect itself from pollution, ageing, and infections. It is also a fairy godmother to calm and soothe your frayed epidermal layers.
What exactly is Ashwagandha?
"From an ayurvedic perspective, Ashwagandha, an adaptogen (herb that strengthens the immune system by reducing stress inside out) is one of the most effective regenerative ingredients," states Pooja Chhabra, co-founder, Nuskay. "Every part of this herb is used.
The root of Ashwagandha in Ayurveda is advised for rheumatoid arthritis, leucoderma, constipation, insomnia, and nervous breakdown. The leaves are bitter and recommended for fever and acute pain and inflammation. The flowers are astringent, diuretic, and increase energy level. It helps in reducing cortisol levels that helps in reducing stress, depression and anxiety," she explains.
This ancient remedy may help to reduce the appearance of ageing skin, clear clogged pores, and even out skin tone. It's well-known already as an antidote to the natural ageing process. Ashwagandha is also known as a therapeutic herb that will make sure you have a healthy mind-body balance by uplifting your mood, fighting fatigue, calming your skin, and stimulating your mind. A multitude of benefits right there. 
Antidote to skin-stress
According to Cosmetic Chemist Dr Aneesh Sheth, Ashwagandha is more in the spotlight when it comes to skincare in recent times as stress and its impact on the skin have been of great interest to researchers lately. In simple terms, when the skin is stressed, you end up with wrinkles, fine lines and tired eyes, and these very symptoms reduce when the skin gets relaxed, lending a healthier and radiant look to the skin. 
"The effects of stress go way beyond just fatigue and looking tired. Particularly in the case of Indian skin, stress compromises our immune levels, makes our skin more irritable and inflamed. So, having an adaptogen like Ashwagandha is important to manage the effects of internal and external stressors," says Sheth, also the founder of Dr Sheth's. Ashwagandha contains alkaloids and lactones which give it its anti-stress properties.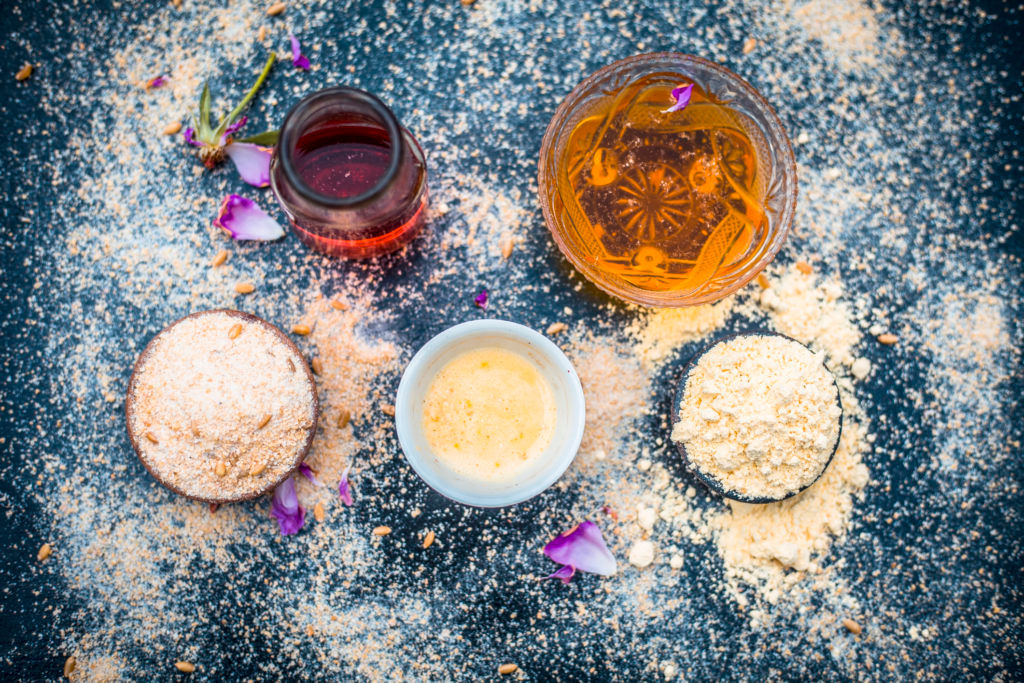 As it helps soothes stress in the long run and when taken orally as supplements, it keeps inflammation in check, says dermatologist Dr Geetika Mittal Gupta. "It protects your skin and your body from stress hormones, better known as cortisol. Some studies also suggest that taking Ashwagandha can stimulate DHEA, which is a precursor to both testosterone and oestrogen and may stimulate the production of natural skin oils," adds Dr Gupta.
Anti-inflammatory (works on acne)
Due to its anti-microbial and anti-inflammatory properties, it is found effective in treating acne. Though scientifically speaking the data showing a direct link for Ashwagandha and acne is unclear, says Dr Sheth.
He adds, "In our experience we have found that Ashwagandha works well in conjunction to other acne treatments like retinoids, BHA or azelaic acid as opposed to a stand-alone treatment. It helps support these treatments, particularly in Indian skin, as these treatments can reduce inflammation which thereby reduces pigmentation associated with acne." 
Potent anti-ageing ingredient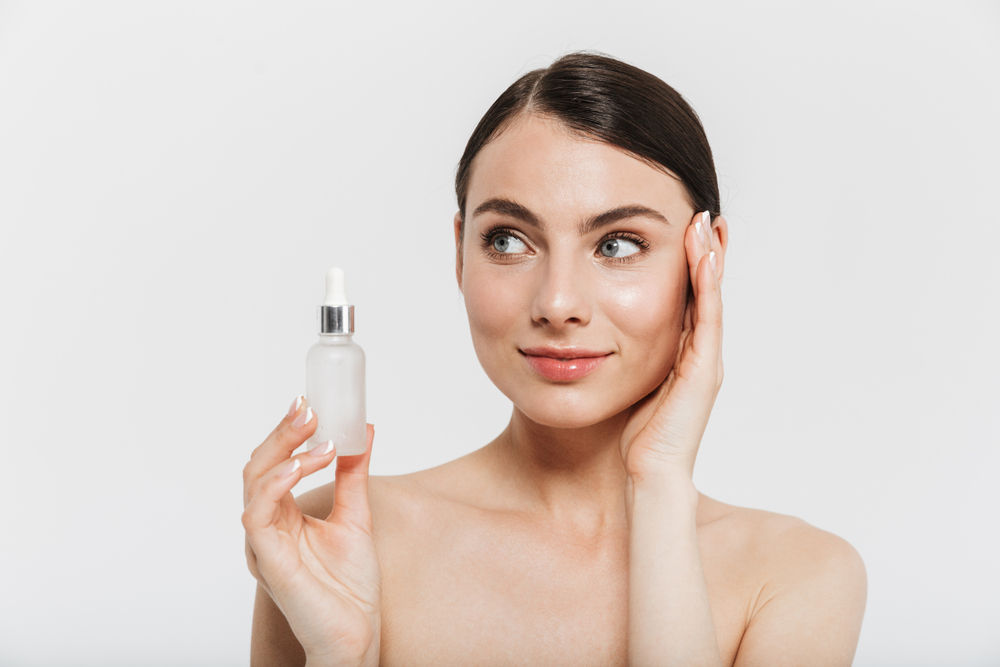 Prasanthy Gurugubelli, founder of Hyderabad-based clean beauty label, Daughter Earth, points out to its cell-rejuvenation prowess. "When taken orally- it's a stress pacifier, energy booster, endurance booster, and helps with memory power and insomnia. When applied topically also it increases skin's cellular energy, supports collagen generation, fights free radicals, and reduces inflammation. Root of the plant is what we use and it has hyaluronan – a natural variant of hyaluronic acid. So boosts hydration, making skin appear smoother and plumper," she says.
Ashwagandha can be used in most products, but of course the efficacy will be more in products that stay on the skin (serums, moisturisers and creams) and aren't washed off like cleansers and shampoos.  
Here are a few Ashwagandh-infused products that rank high on our radar:
Just Herbs Gotukola Indian Ginseng Rejuvenating  Beauty Elixir Facial Serum, Rs 1,925
Forest Essentials Light Hydrating Facial Gel Pure Aloe Vera, Rs 1,425
Kama Ayurveda Nimrah Anti Acne Pack, Rs 1,150
Herbivore Emerald CBD + Adaptogens Deep Moisture Glow Oil, Rs Rs 4,000 ( Approx)
Daughter Earth Eternal Youth Rejuvenating Serum, Rs 1,895
Dr. Sheth's Anti-Pollution Day Serum, Rs 950
Mantra Herbal Ashwagandha & Cinnamon Vata Body Wash For Dry Skin, Rs 1,195
Youth to the People Adaptogen Deep Moisture Cream, Rs 4,200 ( Approx)