It's a confusing time. A time when self-care and mental well-being are more important to us than jobs and deadlines. When it comes to self-care, can skin care be far behind? The rules have changed – it's all about taking care of yourself, through your skin, the right way. So we asked our favourite Indian dermatologists to give us a blueprint on how to stay skin-happy this month. 
Know one thing, since you have time at your hand, it's important that you exfoliate with some homemade face packs. Use ingredients like lime juice, sugar granules, and milk powder to create your own exfoliator. Lime juice contains Alpha-hydroxy acids that soften the dead skin cells, milk powder has lactic acid that will moisturise the skin, and sugar granules will help in exfoliation. This mixture is apt for dry skin. For oily skin, add a bit of Fuller's Earth to the mask to take care of the oiliness. 
Hydrating the body after exfoliation is important. Look at ingredients like shea butter, coconut oil or aloe vera in your body creams to ensure your skin gets maximum nourishment. 
Use sunscreen despite being indoors. Take supplements of vitamin A, C, oil capsules, and antioxidants. Exercising at home regularly will also improve the skin. 
At night, for mature skin, use a good repair cream that contains a tiny mixture of azelaic acid (10%) mixed with retinoic acid (0.025%). Apply this mixture only twice a week – it's a good time to introduce retinol into your routine if you are looking to get into a proper anti-ageing routine. It can also be applied in areas that require exfoliation such as knees, elbows, underarms, and ankles for all-day moisture. 
Dr Kiran MD, Integrative skin, aesthetic & wellness expert at Isya Derm
Make sure you have a set skincare routine to follow. The usual activities you do, invest more time in your skin upkeep. Don't just cleanse, use the time to massage in your cleanser every morning and evening, and leave-on for 60 seconds before rinsing in a few minutes. It's a good way to cleanse your skin, plus, it boosts your circulation. 
Go a little indulgent and add a green tea and pitera skin booster as your toner. Green tea is a natural antioxidant, collagen-booster and skin protectant while Pitera is fermented rice water with natural probiotics, minerals, amino acids, and ferulic acid. Together, they work wonders. 
This is also a good time to start Vitamin C cream. Great for anti-ageing, it makes you glow. Since you are home, try to add it to your routine. 
Wear your sunblock at home to protect against blue light from your laptop and phone. An anti-ageing routine can also be a great addition to your everyday skincare – retinol is a collagen-boosting ingredient so it's a good time to introduce it to your skin. 
If you have sensitive skin, try peptides or alpha hydroxy acids instead. Just because you stay at home, don't think that you can get away without moisturising your face twice. Moisturise daily and mask once a week. 
The one product to have in the house right now is a good hand-cream. With all that hand-washing, hand sanitisers, and washing clothes and dishes, your hands will get drier and drier. There will be redness, burning and in some cases, peeling of the skin. So invest in a good hand cream that contains ingredients like shea butter and aloe vera.
Never rub your hands, after a wash. Just pat them dry with a good towel and keep moisturising whenever you feel dry. There's a home DIY too, add oil to your moisturiser and use it on your hands and dry areas like your elbows and arms at night – any oil works, olive, coconut oil or even ghee. 
As for your face, use a light moisturiser, an oil-in-water formulation if you have dry skin and a water-based moisturiser for oily skin to make sure your skin is nourished and enriched.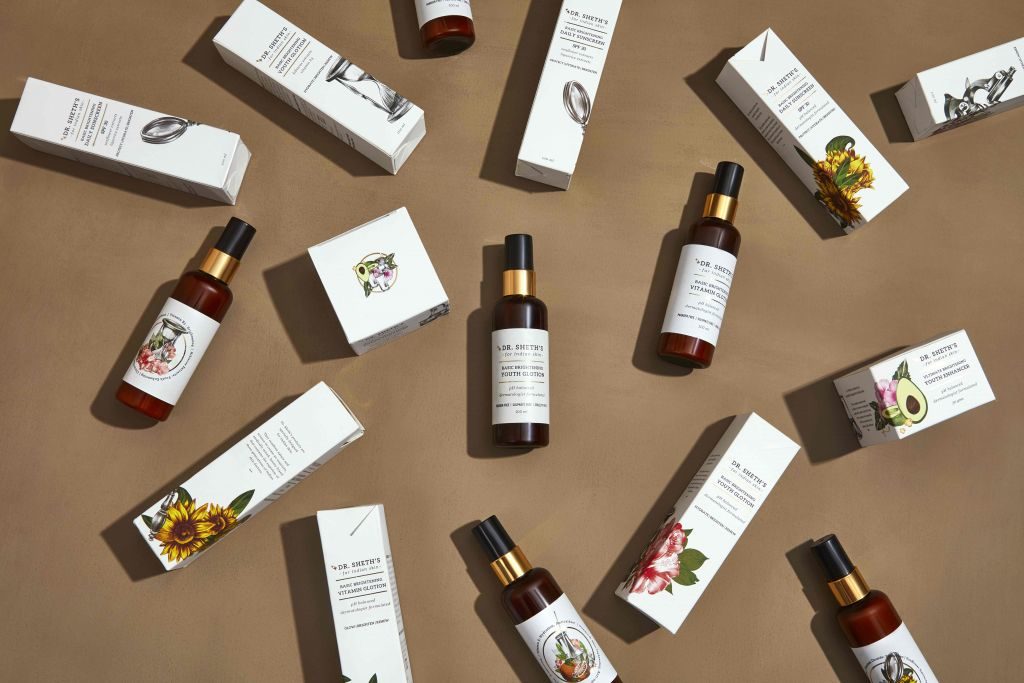 The only skincare product I advise everyone to use is the humble sunscreen. It's a non-negotiable product that you must have in your everyday skincare regime even if you're indoors. 
Hydrate well, drink lots of water, use a hydrating cream that contains ceramides and hyaluronic acid. Both of them make sure your skin's moisture content is perfect and is smooth and supple. Just remember to protect your skin against blue light. 
Another important part of your regime is exfoliation. You must exfoliate regularly, ideally with an acid-based exfoliant. 
Your skincare routine at home can be short and sweet, or as elaborate as you want but here are the basics I think you should definitely follow. 
Invest in double cleansing that includes a micellar water and a pH-balanced face wash. You can also choose two cleansers: one with salicylic acid and the other to just hydrate. If you are choosing a foaming cleanser, make sure it's free of SLS. 
Stick to natural humectants and hydrating ingredients like cucumber, avocado, glycerin, ceramides, and hyaluronic acid. Avoid oil-based products since higher humidity in summers can often trap the oil beneath your skin. 
Don't skip sunscreen if you're stepping out to get groceries or even when home, especially if you have Vitamin C and retinol in your skincare routine. 
Let your skin breathe with lighter foundation formulas like BB creams, mousse foundations, or lightweight concealers if you have a zoom call. 
Add face mists to your routine. They are refreshing to use through the day and your skin needs moisture. 
Hydration is everything, so add coconut water into your diet. You can also infuse your water with fruits and add fresh seasonal fruits to your diet. 
Make the most of DIY face masks, I have a list of the best ones to try here.