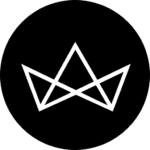 Why is it expensive: The Rs 23,000 Foreo Luna 2, a new-age face cleanser and anti-ageing device
Let's be honest, washing one's face with a good face wash is probably the least expensive part of your skincare regime. Until, the Foreo Luna 2 landed up in your Instagram feed devouring with it hundreds of boring regimes and lazy skincare steps. The tiny gadget, the size of your palm is now a cult product that vloggers, influencers, and celebrities regularly use. We decided to take a second look at this beauty, the Foreo Luna, a range of silicone face brushes that vibrate, cleanse, and invigorate the skin. It's the main feature is the T-sonic pulsations' that help unclog pores, remove dead skin cells, reduce signs of ageing, improve absorption of the next line of skincare products, and make sure your skin is well-cleansed and hydrated.
The pull is of course the first step in creating your skincare process alongside providing a great canvas to the rest of your skincare journey and regimes for the day. The bigger draw is that it suits most skin types and there are variations to suit combination skin, oily skin, and even one in particular for men. The mini Luna Play costs Rs 6,000; the Luna Go Ian priced Rs 12,000, and the most elaborate the Luna 2 fetches Rs 23,000.
The question remains though, do you need to pay this much for a face cleanse? The internet is floating with questions about its usage and worth. The Foreo Luna is a one-time purchase and is chargeable – that's where one begins. The mini on the other hand is not rechargeable, but offers up to 100 uses with one single intensity setting. The colours of the gadget set the pace for skin types and requirements, each specialized for different needs: Pink is for normal skin, purple for sensitive skin, blue for combination skin, and green for oily skin.
It's the only gadget that takes self-care up a notch, putting beauty into a high-tech space with hundred-fold effectiveness for on-the-go millennials. Compared to the first cleansing device, Clarisonic has bristles and a brush situation, but the gadget is abrasive and not a tangible option in the long run. That's where Luna scores – the silicon soft bristles are known to be soft on the skin without being abrasive, taking care of dead skin cells, dirt, oil, makeup residue, and even the damage done by environmental aggressors. The deeper cleanse works thanks to 8,000 T-Sonic pulsations per minute.
The gadget makes a clear case of innovation and effectiveness. It's naturally resistant to bacteria and 35x more hygienic than any other cleansing brushes because it's non-porous and doesn't absorb any grime or dirt. There are 8 different intensities to choose from, which means you can dial up or tone down according to your wish. It's meant to work for a minute on each side of the face and the gadget does stop in intervals but mostly, it's your choice. The brush head holds a combination of thinner and thicker touchpoints so you can use it for dry or oily areas and spots that are harder to navigate. It counts 300 uses from a single USB charge.
If you're skeptical, opt for the mini to kickstart your skincare regime. There is an innate glow after prolonged use. The skin feels cleansed and it doesn't clog the pores or add to your routine in a tedious way, but if you've a sensitive, acne-prone skin, then this is a good option.
How to use it
Use it on damp skin, wet the brush, apply your favourite cleanser, and let the vibrations take over. Glide it across your face in circular motions and the timer will signal you when a good cleanse is done. They say that 10 seconds for each cheek, 15 seconds for the forehead, and 20 seconds for the nose. Pretty tight and easy to understand.  
Verdict
Is it good enough? We'll go with a 'yes' because it's unique and revolutionary, and once you see the effective results, it encourages a healthy skin self-care regime. It's the perfect way to recharge and rejuvenate your skincare regime.