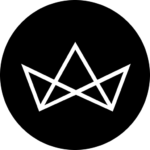 #FirstPerson: Influencer Aanam Chashmawala on how Intermittent Fasting changed her life
Fed up of multiple diet fads, top influencer and Youtuber Aanam Chashmawala decides to try Intermittent Fasting. After two months of regimented efforts and oodles of determination, she seems to have nailed it. Chashmawala gave us an insider's account of how she did it and what worked for her.
I've heard the term 'Intermittent Fasting' – fondly also called 'IF' – so many times, that I think a part of my brain wrote it off as a fad pretty early on. It was tiring to hear friends talking about their keto, lazy keto, gluten-free, low-carb or Atkins experiments with so much passion. I didn't know what worked for me and worse, I didn't know where to start. Right now, at a two-month mark with Intermittent Fasting, I am happy to report that it's going exceptionally well.
What made me choose Intermittent Fasting?
My goal was to never sacrifice what I eat and get into drastic diets, so Intermittent Fasting seemed to be my best bet.
Here's a quick snippet of my health and fitness journey so you get some context. I have been a skinny girl all my life but randomly gained 18 kgs in less than 6 months. You must take into consideration the fact that I have no routine as such – being a Youtuber and influencer means a lot of travel and way too many work commitments. Of course, I was confused, took to working out furiously, lost some weight but didn't really get 'fit' (mind you, being fit and being healthy are not the same). And now, I'm on a journey to eat what I what, guilt-free while trying to maintain a balance between eating clean and staying fit. And whether I lose inches or kgs is imperative. The main goal here is to get myself closer to feeling fitter, healthier and happier.
How I planned it all out?
As someone who has woken up at 3 am with aggressive chocolate cravings, I knew I needed to find a plan. I needed to discipline my urges and eat specific kinds of foods, in specific portions, at the right time. At the same time, I also needed to give myself balanced freedom – go out for a party and have a drink or two, maybe attend a dinner without stuffing myself. All this, while trying to stay regular at the gym.
You must remember that physical exercise is something my hectic YouTuber life definitely needs, so that was non-negotiable for me. Another fact: I had to understand that I could not 'give up' certain tastes or my favourite foods, so the best thing to do is to try and control portions instead. Once I had these bookmarks in place, I started on my IF journey.
How does Intermittent fasting work?
Now, it was time for the most difficult part: Discipline. That was by far, one of the most important things I've learned over the last 60 days – to be regimented and to stay consistent. I've given my body 3 or 4 cheat days during this time, and have consistently observed a 16-hour fasting routine with an 8-hour eating window. Within my eating window, I eat everything under the sun, limiting nothing but my sugar intake. Why did I stay off sugar, you ask? I have 32 sweet teeth and diabetes from both sides of my family, so this needed to be done with or without IF.
The detox factor works brilliantly when you are intermittent fasting, allowing your body to digest everything you're feeding it over a sufficient amount of time. Instead of the usual 'Am I snacking because I'm hungry or because I'm bored?' formula.
Benefits of IF
One of the secret benefits people don't talk about enough is the lack of bloating. Not going to lie, this feels fantastic. Especially when you slip into slim-fit denim or a crop-top that I would normally have to swap. Another pro, is how automatically my instincts and habits have understood portion-control. Since I'm only consuming food within a window of 8 hours, I'm naturally not going to eat 12 plates of Biryani.
So, what do I consume?
In short, everything. To be honest, my consumption has come down to simple foods that are working well for me. That doesn't mean I'm starving. Far from it. My menu is a combination of happy foods like fried potatoes (because I deserve them, come on!) and healthy desserts aka fruits with homemade peanut butter (I have officially mastered this dish!). Everything in between, everything in moderation. There is no limit to what you can consume – just be mindful on how you portion it.
Final thoughts
If you've ever found the idea of IF intimidating because of the fasting window duration, I'm going to leave you with two thoughts.  First of all, you can begin with a different ratio – maybe try a 12:12 (12-hour window) and then work your way up, which is totally acceptable. Secondly, please know your body will get used to it so stay disciplined and regimented.
Consistency is key and you have to keep going. My first week was probably a 7 out of 10 on a scale of toughness, but slowly, I realise that my midnight cravings have been completely eliminated. That's the big win and that's what keeps me going.
Aanam Chashmawala is a popular Youtuber, blogger and influencer. Follow her on Instagram and Youtube. She speaks about Intermittent fasting in her video, here.