If you, like us, wake up in the morning and start scrolling on the 'gram even before you stretch, there's probably a little voice inside you that reprimands you for being such a social media slave. But, there's hope thanks to people who fill your feed with positivity, knowledge, and good vibes every single day. This Women's Day, we pay homage to the women who are winning. The Indian women on Instagram who give us serious inspiration.
Women's Day: Most inspiring Indian women on Instagram –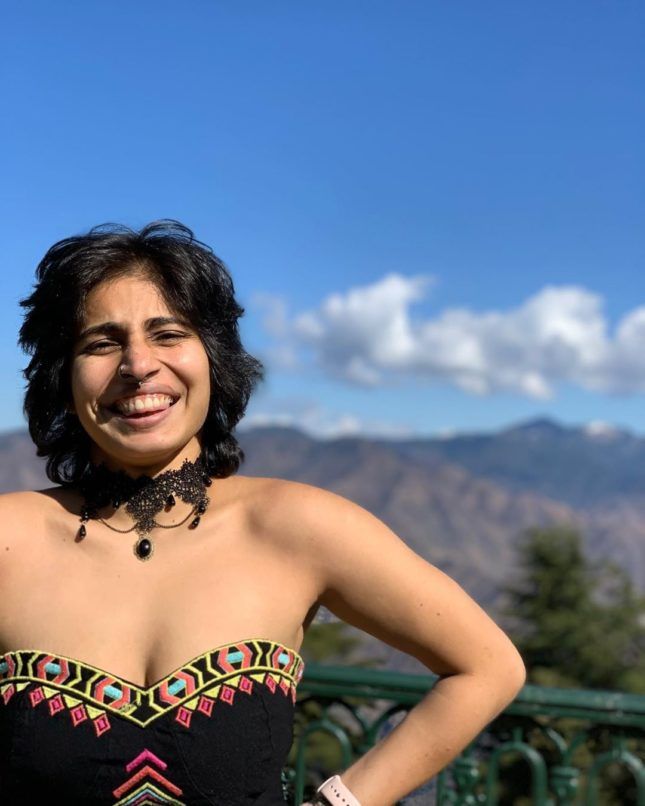 This shape shifter is constantly contorting herself into enviable yoga poses, but is more importantly shifting and shaping mindsets with every piece of content she posts. A body-positive influencer, follow her for a real guide to self-love and some pertinent discussions on mental health.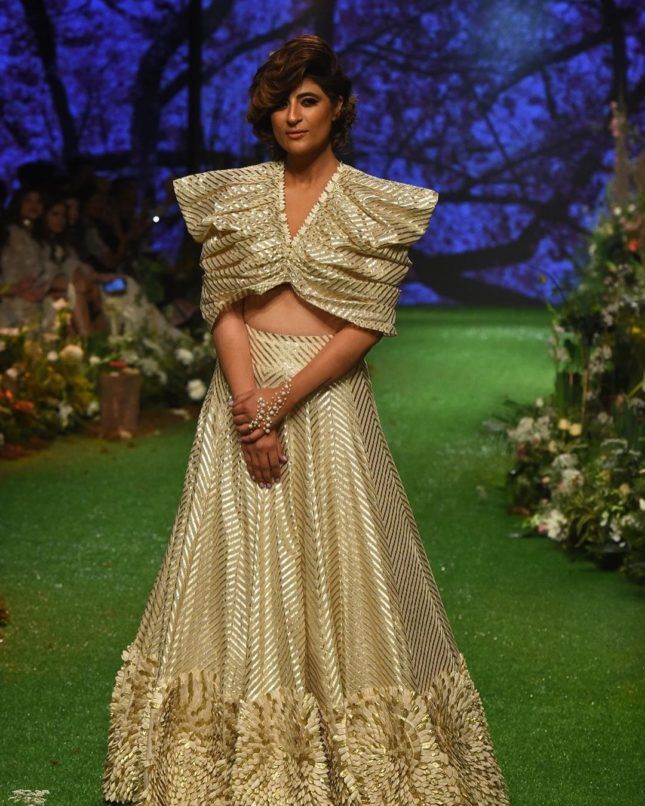 Director, author, mother, wife, cancer survivor – this lady wears many hats. Refreshingly candid, especially because it's not the norm for a superstar's wife (she is married to actor Ayushmann Khurrana), Kashyap has paved the way for Indian women to talk about breast cancer and early detection. Follow her for her positive approach to life and just overall badassery.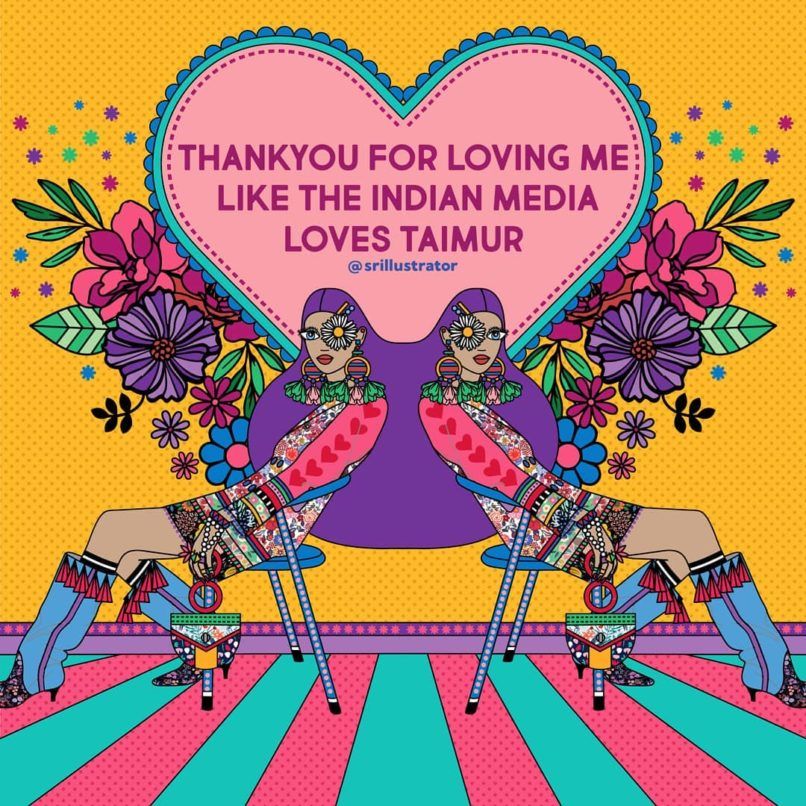 With a distinct maximalist style and Instagram-friendly aesthetic, Srishti Guptaroy's art does many things but mainly makes us smile. Dropping truth bombs through her various illustrations, Roy's focus is on "making sense of the existential crisis through art", something that hasn't gone unnoticed by top brands and leading magazines. Follow her to add instant quirk to your feed.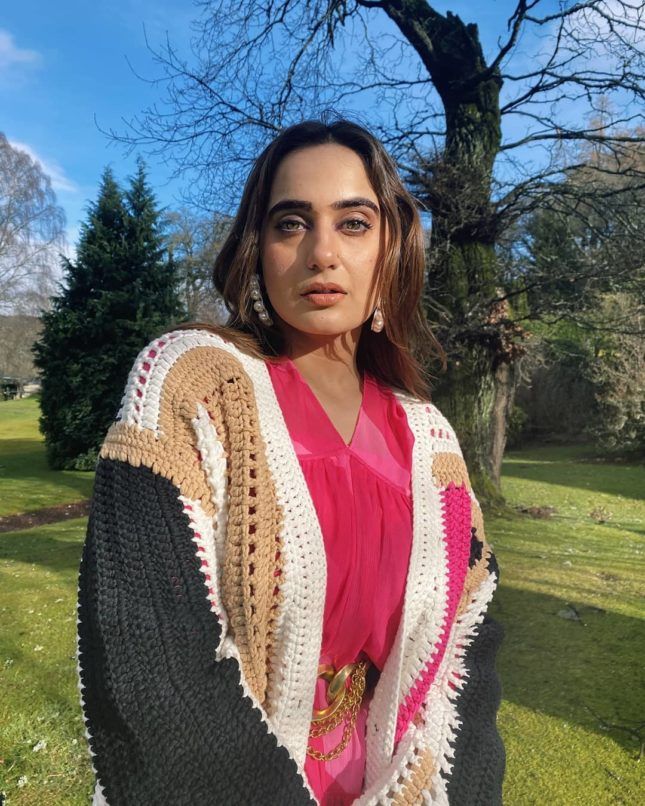 This 'South Delhi girl' wormed her way into our hearts with avatars of Billi Maasi and Nayana, but she has made permanent place there as herself. Kapila came to a handheld device near us with her refreshing brand of realness, irreverence, and most importantly, humour. Follow her for her daily shenanigans, and fresh and hilarious content that she creates faster than we can say 1…2…3…Riyaaz.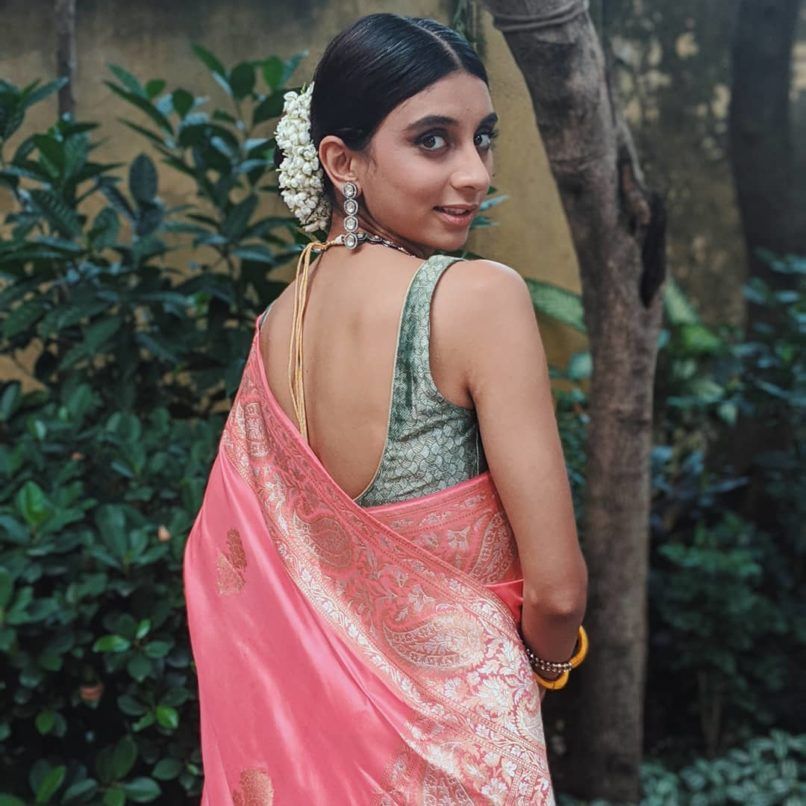 Singh keeps it simple and honest, and that's what makes her so endearing. From her inimitable call out 'Sunitaaaa' to her newer characters like Guddi Bhaabi, she proves that she really has a pulse on funny. When not acting, she gives us insights on her mental health, body shaming, and uploads adorable videos with her parents, making her one of the most relatable, down to earth creators out there. Follow her for all 'em feels.
Mallika Dua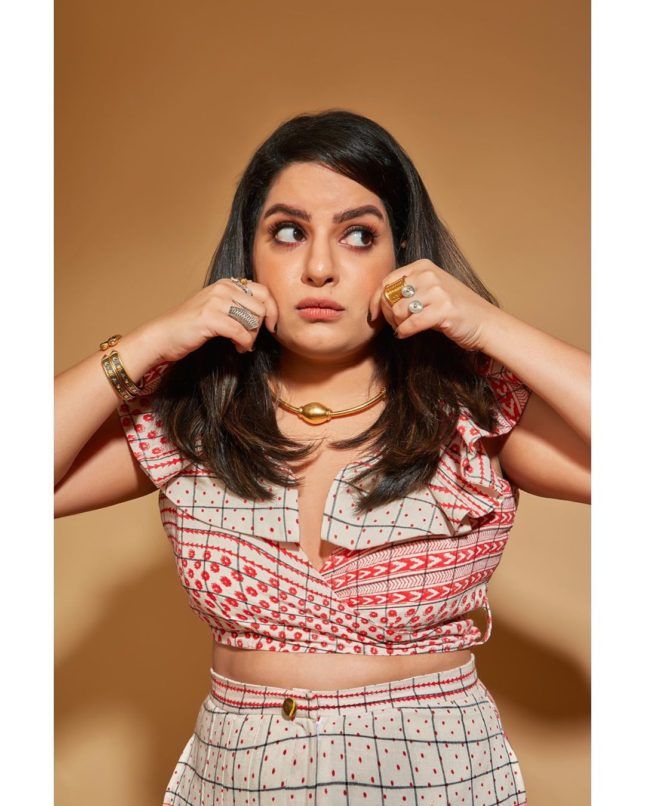 This hilarious cat lady has been entertaining us on a plethora of platforms from Snapchat to Bollywood movies and still we are only left wanting more. The hilarious Dua doesn't mince her words for even a second. She's socially conscious and has gumption, a rare combination in the media space. Follow her for her alter ego Sayantan or just her truth bombs.
Faye DSouza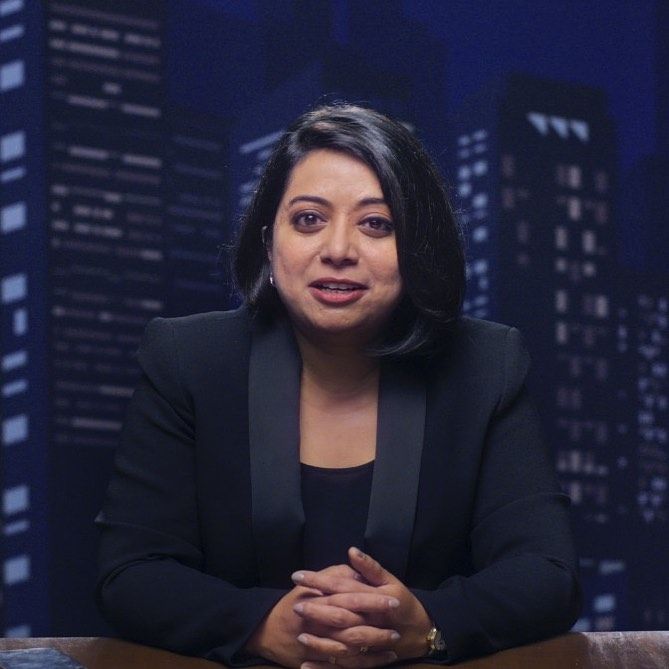 Formally, we can introduce her as an Indian journalist and a television news anchor. Informally, she's the hope we see. A fearless voice in the journalism space, DSouza rose to fame with the show 'The Urban Debate' on Mirror Now and is currently working independently. Follow her to understand what's really going on the country as she highlights the "news that should be headlines but isn't", in her own distinct style.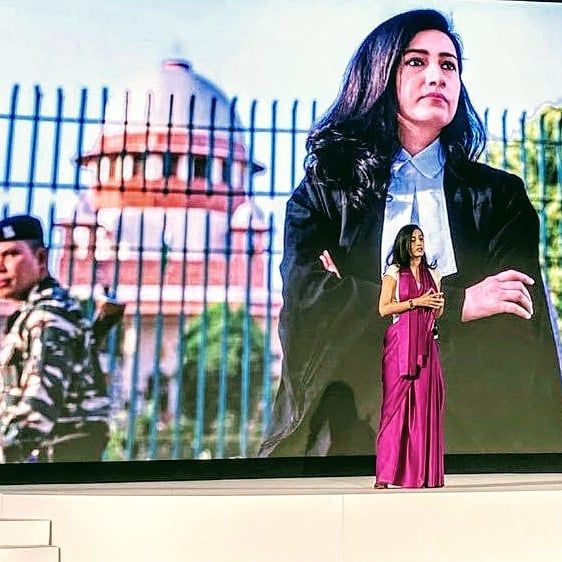 Lawyer and Supreme Court Advocate, Nundy is a force to be reckoned with. The focus of her work is constitutional law, commercial litigation and arbitration, media law, and legal policy, and one of her many notable contributions has been drafting the Womanifesto and the framing of the anti-rape bill after the Nirbhaya Delhi gang rape. Follow her for the most pertinent updates on the legal and political goings-on in our country.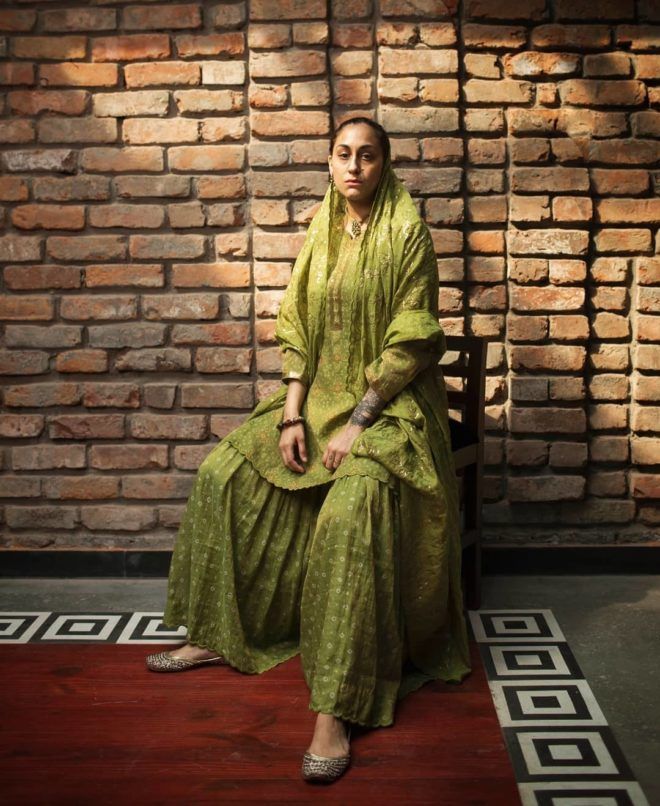 Television presenter, writer, poet and soon to be published author – Parikh does it all effortlessly without conforming to societal norms. Her posts often put things in perspective and make one think about saving the planet, making conscious choices, taking an anti-communal stance, and just being a better citizen overall. Follow her page for the aesthetic value and the wisdom.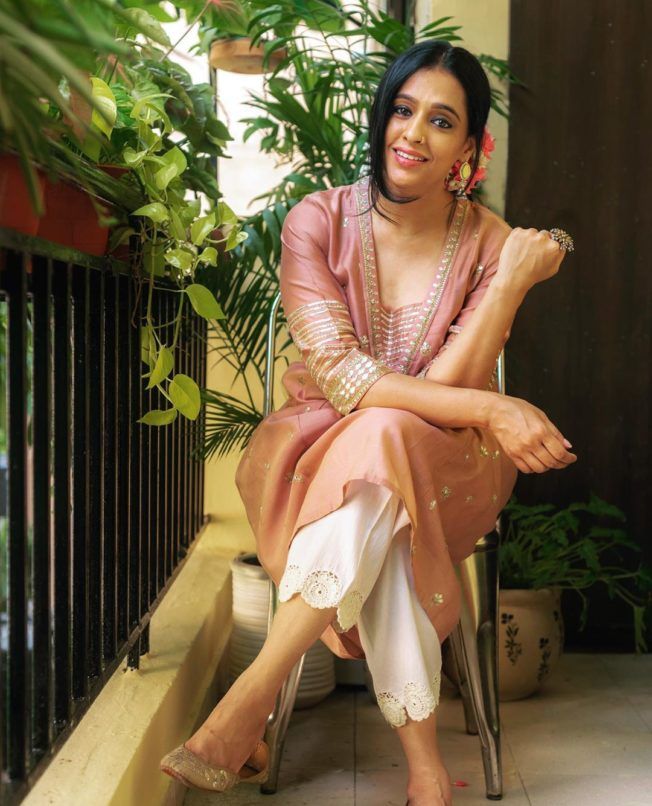 Co-founder at Cross Border Kitchens, Yashvi has become Internet famous thanks to her other avatar, that of a digital creator. One can't help but take a deep dive into her feed, getting (happily) lost in a world of home décor, plant care, and some seriously gorgeous handlooms. Some people just have an inherent knack for aesthetics and Yashvi seems to sit pretty at the top of that list. Follow her for her infectious personality, helpful DIY videos, and overall home improvement tips.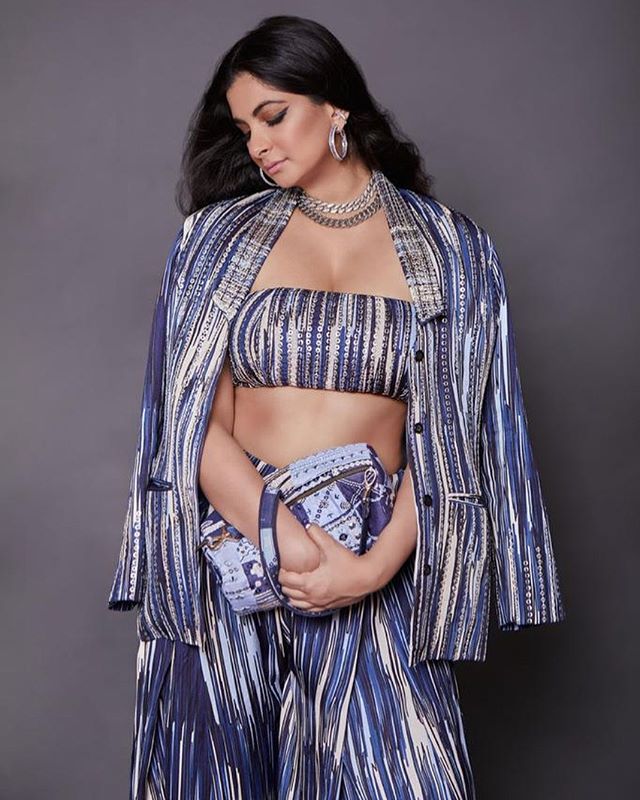 Bollywood producer and stylist extraordinaire, you've got to love Rhea Kapoor for everything that she is but most of all for her 'je ne sais quoi' quality. An unapologetic feminist (love that!), Kapoor is funny, witty, outspoken, and passionate. When she's not changing the game for women centric films in Bollywood or curating looks that'll slay for days, she's doing super entertaining and chilled Q n A videos on her Instagram, and you need to follow her for precisely that.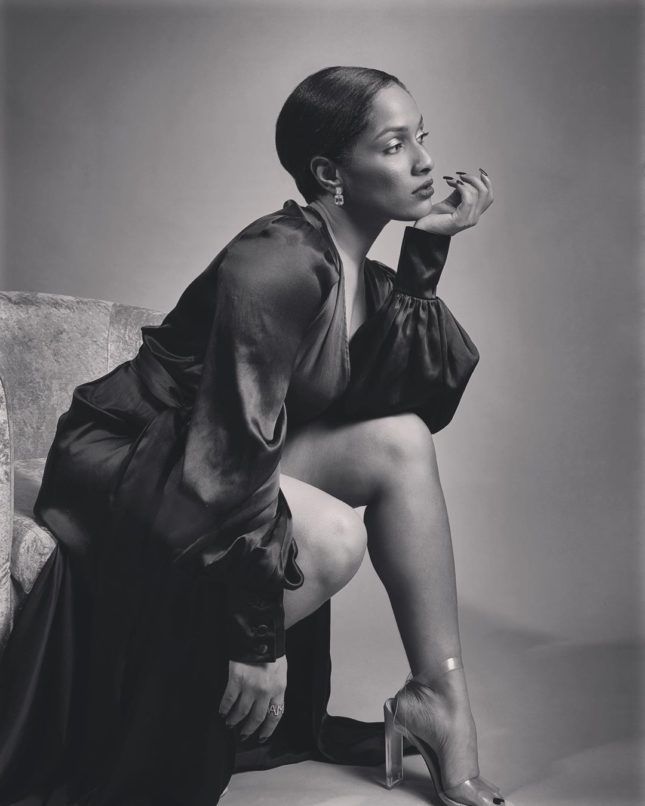 One of the most renowned fashion designers of our times, Gupta's eponymous label is making waves since it first launched. Her iconic prints are clearly coveted, but what makes Gupta stand out is her glorious, fearless personality – she is unapologetically herself. Follow her real as ever insta stories and IGTV videos or get lost in a sea of beautiful images from her fashion line on her feed.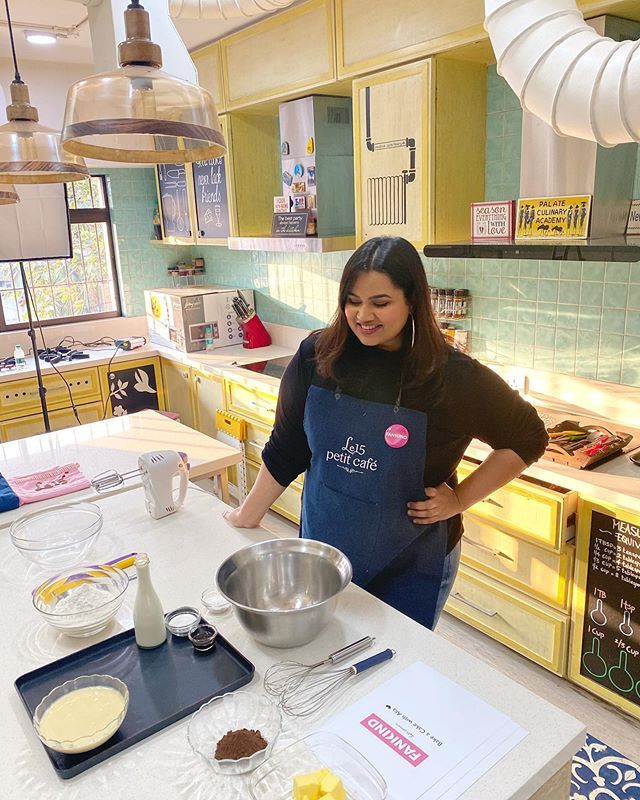 With 4.5 million followers, this macaron queen enjoys influencer equity. Her affable personality, along with those drool-worthy food images, makes the founder of Le 15 Patisserie just one of the most popular people among millennials. Apart from being culinary royalty, Dhingra is also an author and podcaster. Follow her for ultimate girl boss inspo and for beautiful food pictures.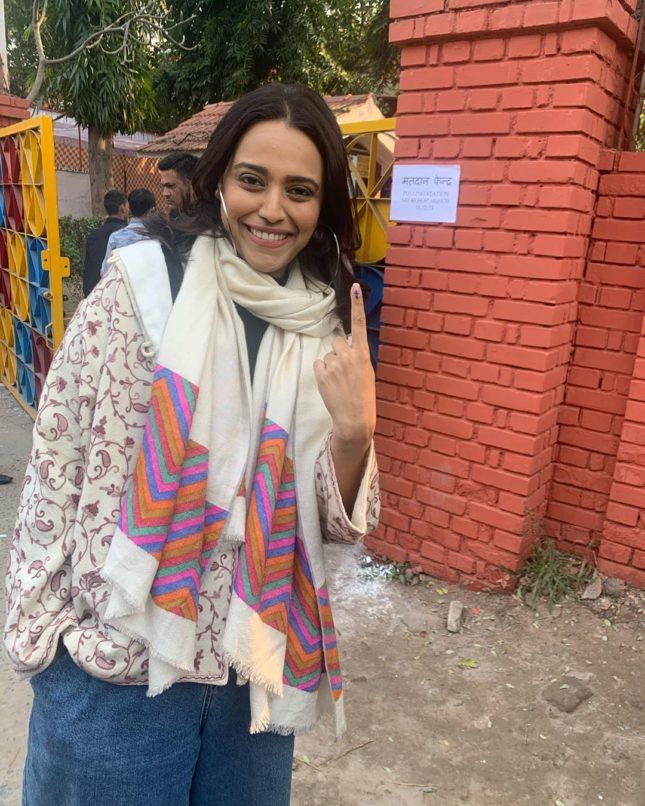 Bollywood actress with critical acclaim, Bhasker is known for her nuanced performances. We love her outspokenness and commend her for not getting bogged down by the pressures of 'being a Bollywood actress'. In recent times, she has demonstrated grit by using her influence to make a difference in the political sphere. Follow to get inspired by her bold voice and devil-may- care attitude.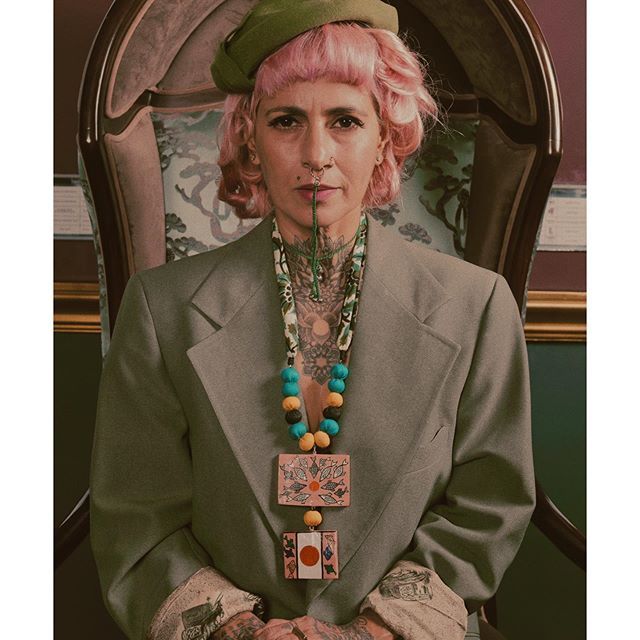 Celebrity hairstylist Sapna Bhavnani is known for her irreverent style but has more recently been in the news for 'Sindhustan', her documentary film on Sindhis. The film is a story of the largest migration of a culture in history told through tattoos, and is currently doing the rounds at film festivals. We stan a girl who doesn't fit into boxes. Follow her Instagram to get creatively energized for there's no stopping this maverick artist.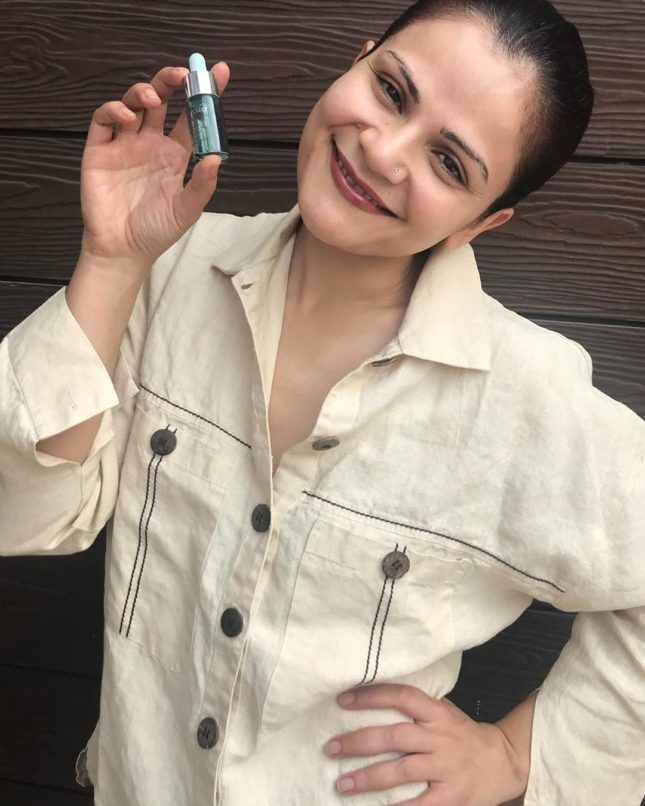 Columnist, author, and high priestess of all things wellness and beauty, Rai's approach to beauty is holistic and her feed is filled with sage advice on what to put in our bodies and how to incorporate Ayurveda in our lives. She has recently single-handedly taken up the cause of reducing beauty waste specifically acquired through packaging of beauty products. Follow her to learn something new every day and also take a leaf out of her eco-conscious book.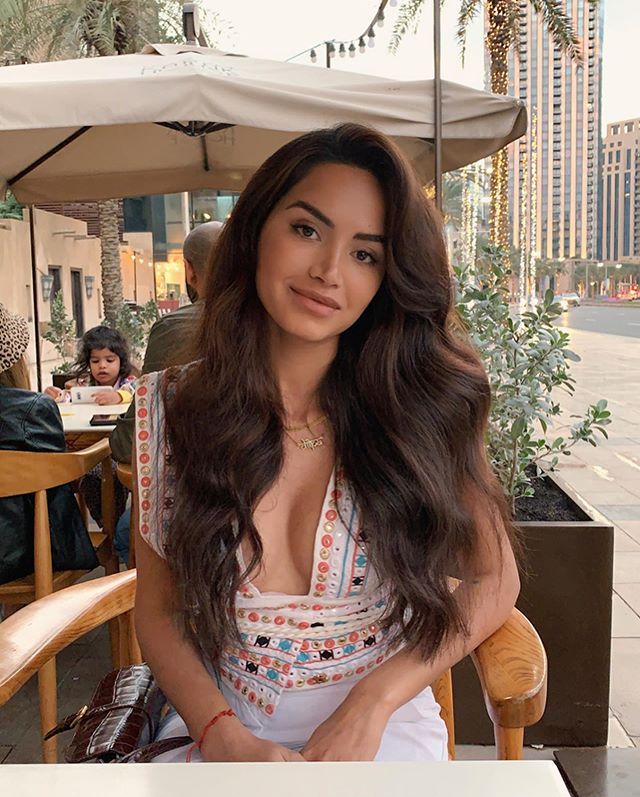 Certain people put India on the map. Diipa Khosla, one of the most globally recognized and biggest Indian influencers, is a fashion icon, model, creative consultant, and speaker. With 1 million followers in tow, this influencer has her heart in the right place. Her non-profit organization 'post for change' aims at using social media influencers as a transformative engine for change. Follow her on Instagram for glamour with a sense of purpose.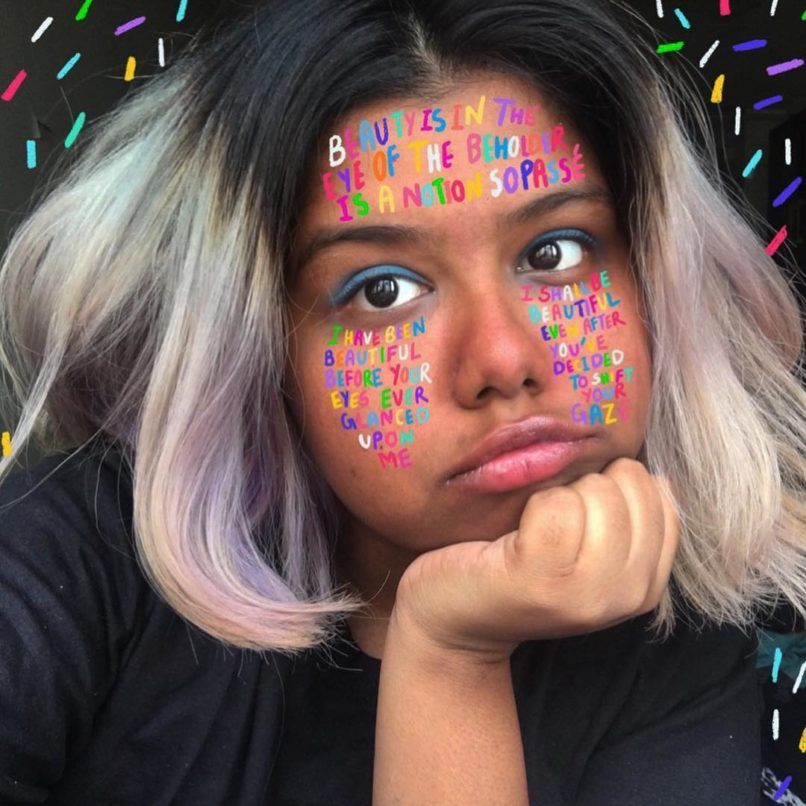 She's avant-garde but also the woke beacon of hope we need. Priyanka (artwhoring) is an illustrator and poet who uses her art to depict many sensitive themes that mainstream media just conveniently leaves out of its narrative from queer rights to trauma and abuse. She's young, fearless, and uses her agency to start pertinent conversations on mental health. Follow her Instagram for her incredible artwork and stay for the knowledge she dispenses in an easy to consume fashion.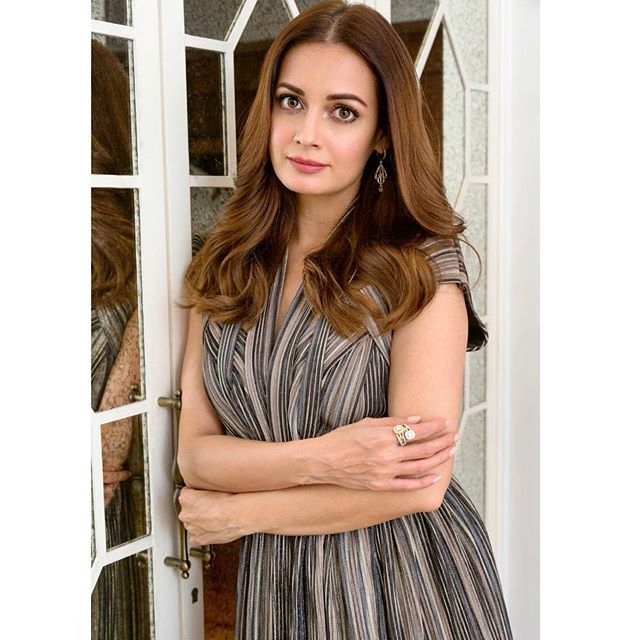 From a model to an actress to activist, producer, and UN environment goodwill ambassador, Mirza is actively involved with a lot of noble causes from wildlife conservation to children's education. It's heartening to see this Bollywood beauty use her influence to shine a light on the significant matters like climate change. Follow her for a great mix of glamour and activism.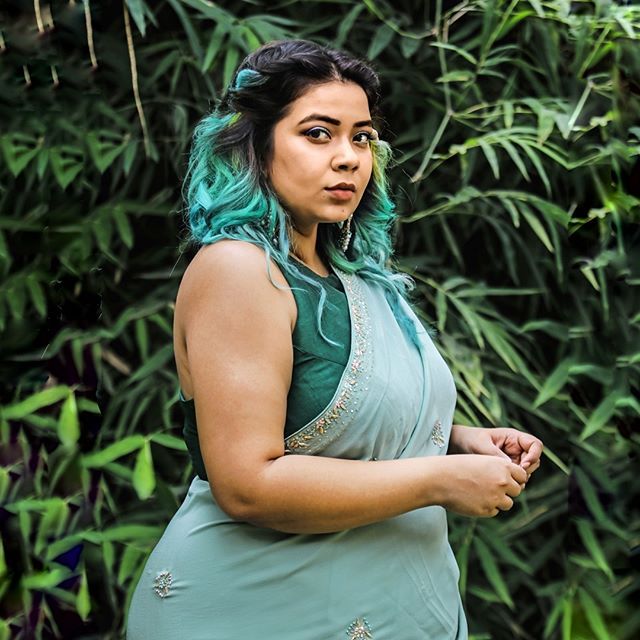 A professor, brand consultant, body positive blogger, and model, Neelakshi of Plump to Pretty dons many hats effortlessly. You can tell by her gorgeous Insta feed that she unapologetically loves herself and has so much fun with fashion. Paving the way for many to follow, this OG blogger deserves all the accolades for setting the right precedent for body positivity.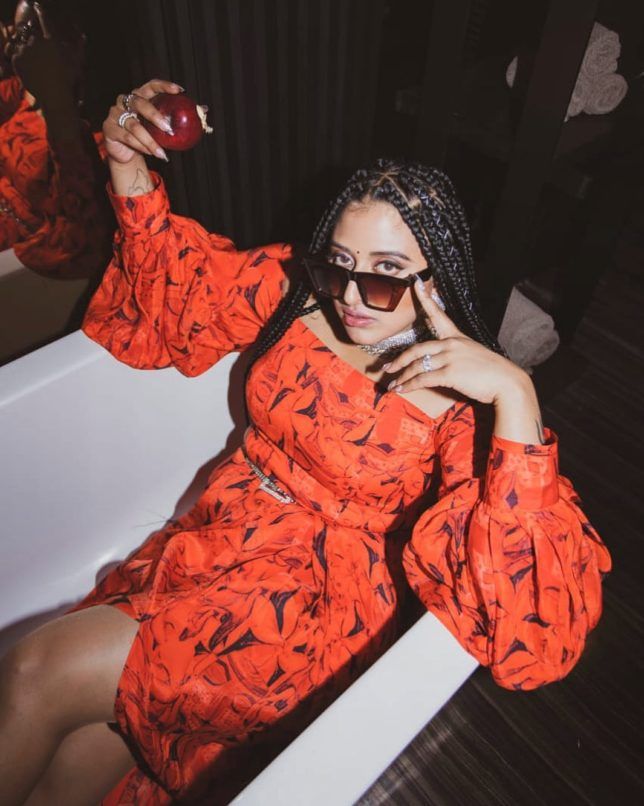 The mega boss babe singer is Svetha Yellapragada Rao, professionally known as Raja Kumari, an Indian-American songwriter and singer from California. What we love about Rajakumari, apart from her singing of course, is just how beautifully she embraces both cultures and how effortlessly she fuses the east with the west. Follow her for snippets of her glam life and to learn how to own your heritage.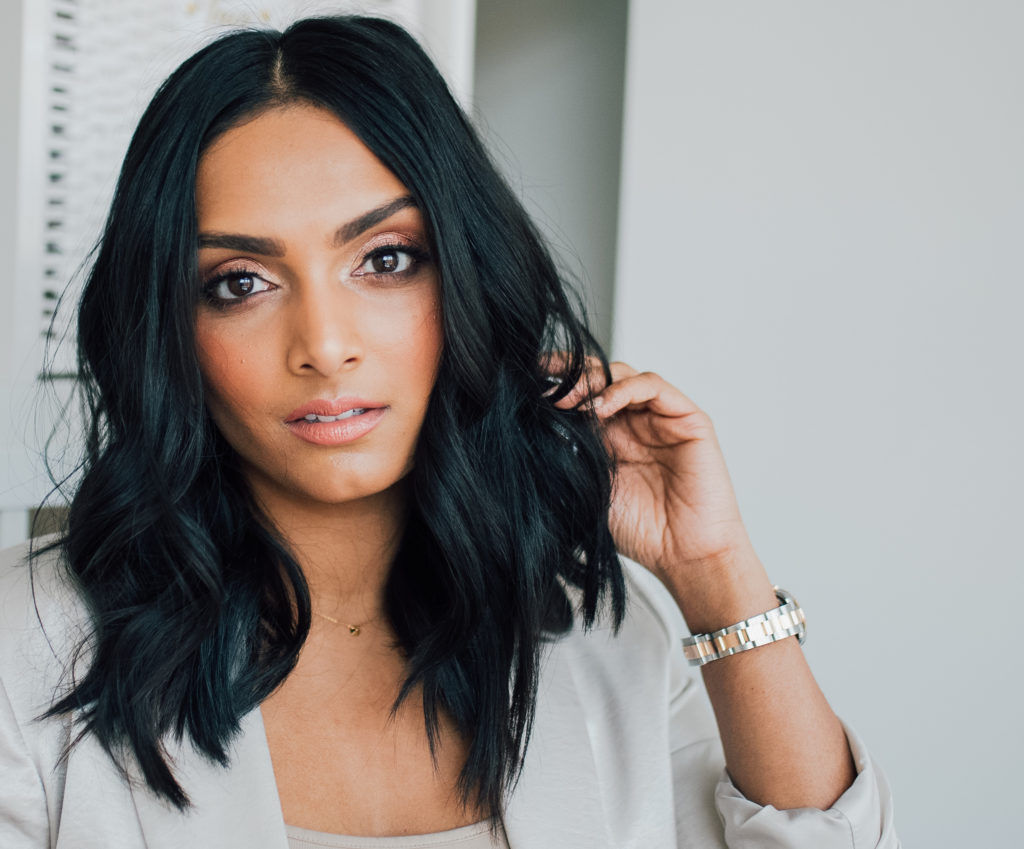 Once known only as the girl who made the viral video on concealing dark circles with red lipstick, Mutyala has come a long way to cement her place in the beauty industry as one of the top beauty influencers and as CEO of Live Tinted – her own brand of clean beauty products. She has helped women the world over own their skin colour and continues to make content with that in mind. Follow her for fun tutorials and chatty videos.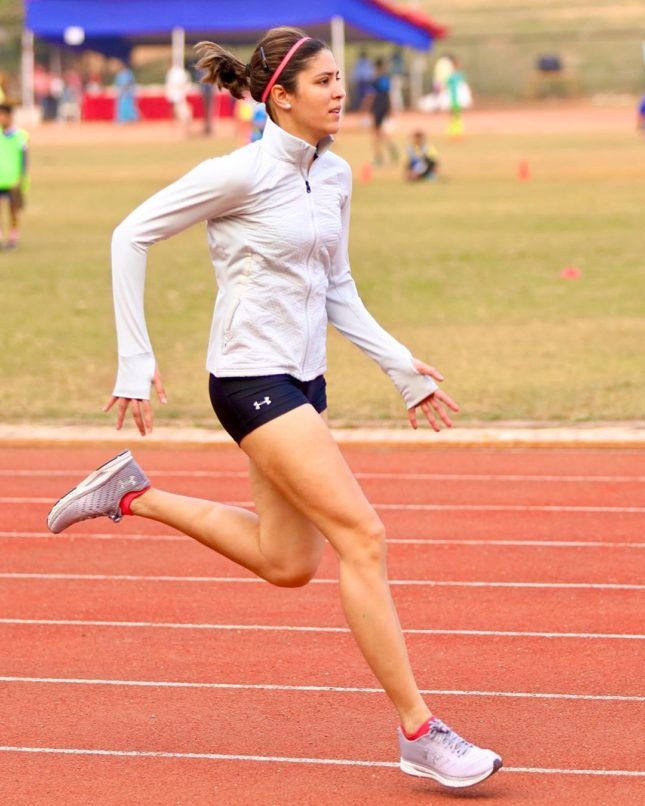 Better known as Fit Girl India, this running and movement specialist is also a track athlete, sports trainer, and model. This Tedx speaker busts myths and shares tips to get people moving and take actual steps toward their fitness goals. Follow her to join the movement and for that fitspiration you very well know you need.
All images: Courtesy Instagram