A glistening tree decorated with intricate ornaments, wreaths and garlands adorning the wall, and the fragrance of pine and nutmeg wafting through our homes — that's Christmas. I love the idea of families coming together to decorate the tree and the happy chatter of friends bonding over a delicious Christmas dinner. Decorating your homes with reds and greens, and twinkling lights is the perfect way to bring the Yuletide spirit home. So, if you're looking to add some cheer to your homes, check out our favourite Christmas décor shopping websites.
Home Artisan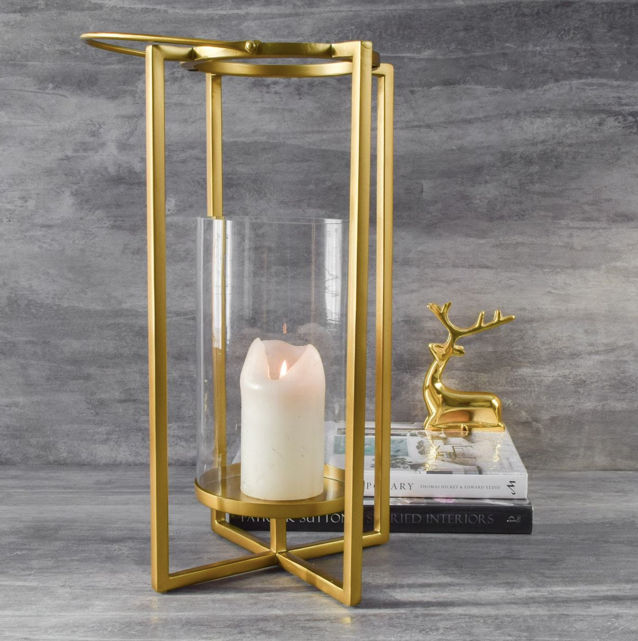 Looking for something minimalistic? Home Artisan has curated a section on trending Christmas décor, which is filled with products in gold and red, including table-top accessories, lights, objets d'art, and soft furnishings. Our pick is the Brighton Lantern, which comes in two sizes — large and small. A modern twist on the classic lantern, this hand-crafted piece will stand out in any home.
Maeva
Maeva offers a beautiful selection of candles and home fragrances. However, it's their floral collection made from dried flowers that steals the show. From exquisite bouquets and centrepieces to elegant wreaths, candles, and tree decorations, their creations are the perfect additions to your festive décor. The options are plenty and perfect if you want an instant and obvious Christmas cheer at home. Check out their Christmas – Under the Mistletoe collection for wonderful holiday-themed scents.
The Décor Circle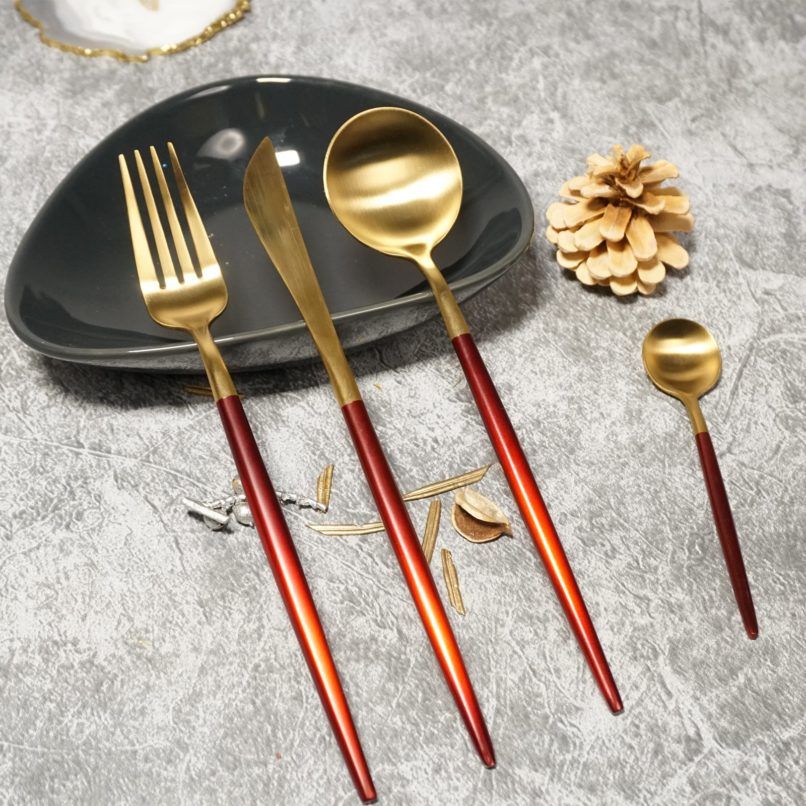 We love The Decor Circle for its curation of tableware — you'll find beautiful serveware, plates, and platters here. Our pick is the gold serveware, ideal for your Christmas family dinner. What's even better is that the site has a small Christmas sale on at the moment.
Masilo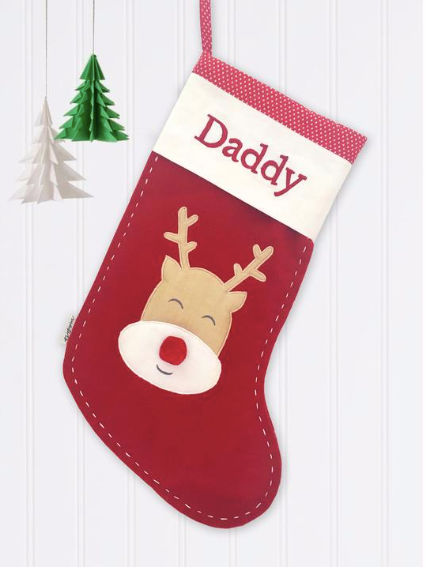 Want to make the kids happy? Masilo is a website that stocks products for kids, but their Christmas décor offerings can make the whole family happy. Choose and personalise Christmas tree ornaments and Christmas stockings for every member here.
India Circus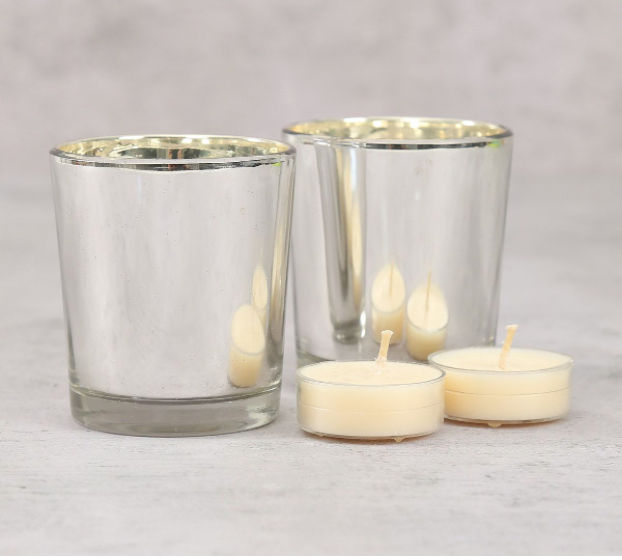 Light up your Christmas this year with candles from India Circus. The Silver Glass Votives comes in a set of two with nine scented candles that will fill your home with lovely fragrance. These holders come in variety of colours and give your home the perfect Christmas-y look.
SantaStores
If you are on the hunt for something more dramatic than the small table-top objet, then check out the artificial trees available at SantaStores. The variety includes Fir, Pine, and Spruce trees that range from 4 feet to 12 feet. Other than plain versions, they also have the 'snow-covered' tips with red holly and pine cones to add to the festive mood. When fully assembled, each branch opens up into a majestic thick and lush tree, just like the real thing. These trees also disassemble into 3 to 4 small sections making it easier to store for the rest of the year.
Trinity Christmas
View this post on Instagram
Another great store to shop around for artificial trees is Trinity Christmas. They have a large selection including fir, spruce, and pine trees that come in plain green, frosted white tips, and golden tips as well as with holly and pine cones. They also have pre-lit fiber optic varieties. Don't forget to check out their décor section with everything from beautiful Nativity sets to festive wall décor and wreaths to pretty tree ornaments and tree skirts. If you're starting from scratch, Trinity Christmas is the perfect place to shop.
Ikea
The collection for the holidays from Ikea will have you spontaneously bursting into carols. The elegant offerings include festive décor like candles, holders, potted plants, and wreaths. They also have simple and elegant tree ornaments, festive lighting as well as themed bed and table linen, rugs, and soft furnishings. Check out their Christmas baking essentials, tableware, and themed gift-wrapping accessories — perfect for this jolly time of the year. However, be warned: Ikea does not deliver across the country.
Lladro
Spanish brand Lladro is known for its gorgeous ceramic and porcelain creations that include figurines, sculptures, curios, candle holders, and lighting. Add oodles of luxury to your festive home with their Christmas collection. They have intricate ceramic tree ornaments and toppers, beautiful porcelain Nativity set figurines, festive lighting accessories, and themed home fragrances and candles.
Niana
View this post on Instagram
The aroma of Christmas cookies baking in the oven, notes of orange and nutmeg wafting through the house mixed with hints of cinnamon. Fill your homes with these quintessential Christmas scents from Niana's Christmas collection. The Holiday Candle duo is a delightful blend of balsam, cedar, driftwood, while there is another version that comes in red spice and vanilla.
Mason Home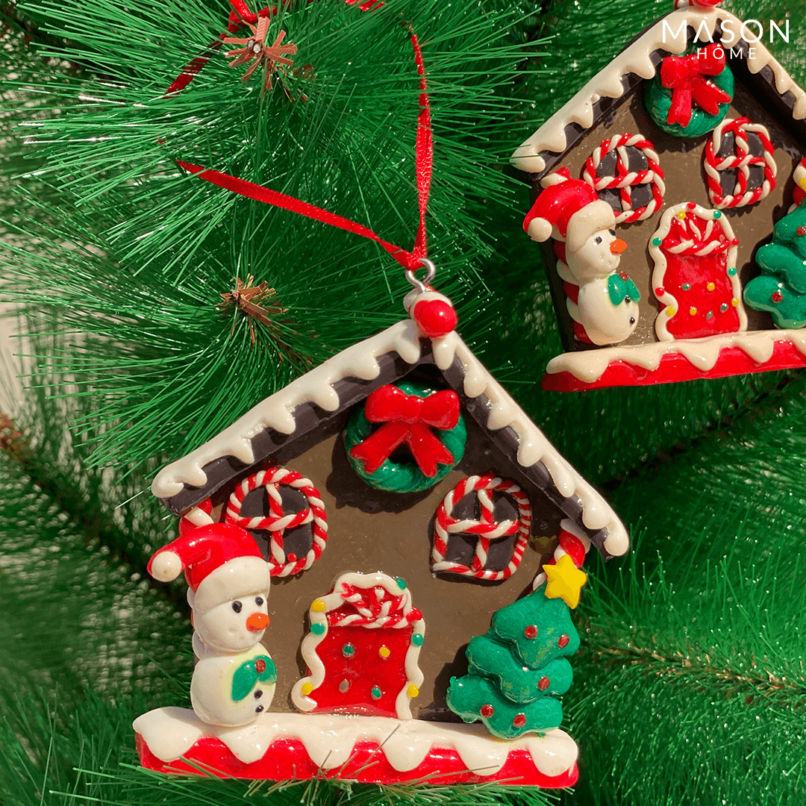 This home décor brand has curated a wonderful Christmas collection to decorate every part of your home. This is your all-out, traditional Christmas dream come true. Festive-themed stars, bells, wreaths, pinecones, stockings, baubles, snowflakes, reindeer, snowmen, angels, lanterns, candy cane, and Santa – they've got it in spades.