As we rolled into the new decade, we kept an eye out for the new décor trends taking centre stage.
Earthy neutrals, handmade beauties, sustainable décor, natural contours, and organic textures are a prominent part of the mix. All these elements suggest a definite shift towards biophilic décor with people wanting to establish a strong connection to the natural world within their homes and offices.
What is biophilic design?
Technological advancements and changes in lifestyle have meant that more time is spent away from nature. From virtual worlds to concrete jungles, we find ourselves drifting further away. Biophilia is described as "an innate and genetically determined affinity of human beings with the natural world". Whether it is a subconscious affinity or an obvious desire, studies have shown that all human beings crave natural settings. This is biophilic design in a nutshell.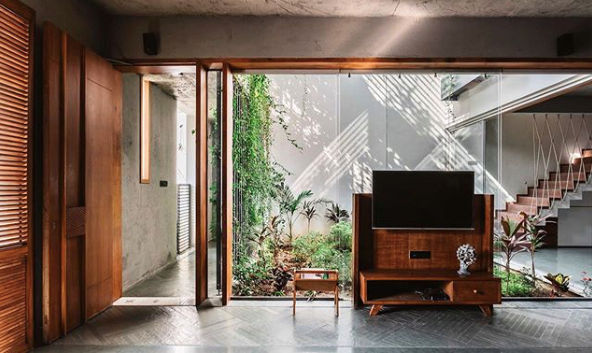 Terrapin Bright Green "is a sustainability consulting firm committed to creating a healthier world and developing new approaches to address the critical needs for a sustainable future". In their in-depth report, 14 Patterns of Biophilic Design, they explain: "Biophilia is the humankind's innate biological connection with nature. It helps explain why crackling fires and crashing waves captivate us; why a garden view can enhance our creativity; why shadows and heights instill fascination and fear; and why animal companionship and strolling through a park have restorative, healing effects."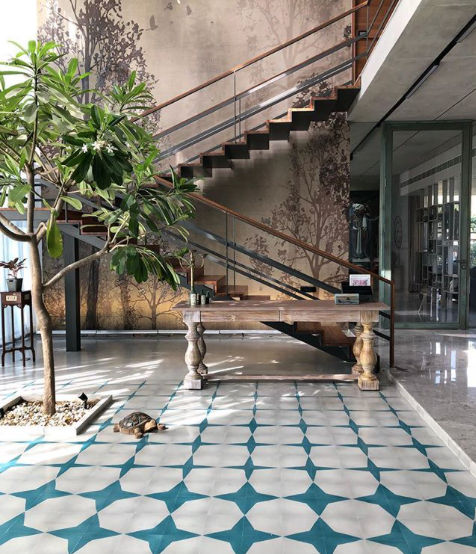 Why is this trend gaining popularity?
The benefits of connecting with nature come as no surprise. Simply put, incorporating biophilic designs into architecture and décor is good for our mental and physical health.
"Biophilic design can reduce stress, improve cognitive function and creativity, improve our well-being, and expedite healing; as the world population continues to urbanize, these qualities are crucial. Given how quickly an experience of nature can elicit a restorative response, biophilic design is essential for providing people opportunities to live and work in healthy places, with less stress and better well-being."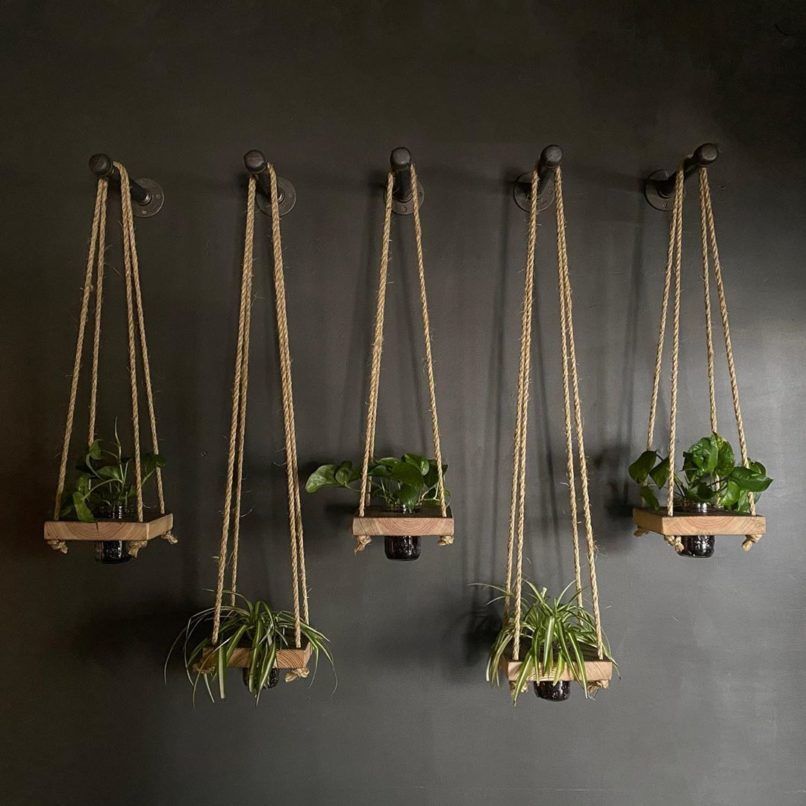 What are the elements of biophilic design?
Biophilic design not only embeds the physical presence of nature in your surroundings but also mimics the natural world through objects, materials, textures, colours, shapes, and sequences found in nature. The aim is to stimulate visual, auditory, haptic, and olfactory connections through art, furniture, décor, and architecture.
Earthy colours, natural materials and fibres, plenty of daylight, natural contours and organic shapes, botanic prints, flowing water features, fragrant plants, living roof, or moss wall all work to strengthen this relationship.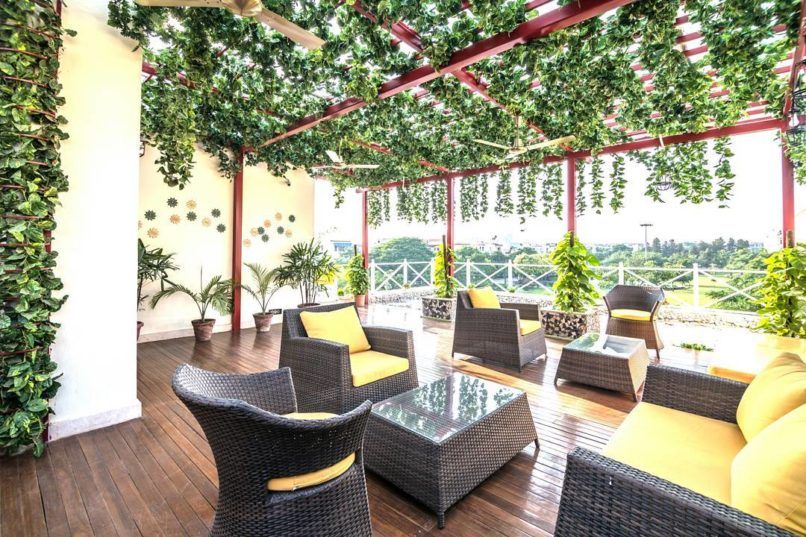 How can you incorporate biophilic design into your homes?
Biophilic design includes simulating the natural world into our daily spaces. This doesn't mean you need to pitch a tent in the middle of a forest and live off the land. Here are some easy ways to re-establish your connection through design and décor:
Exposure to daylight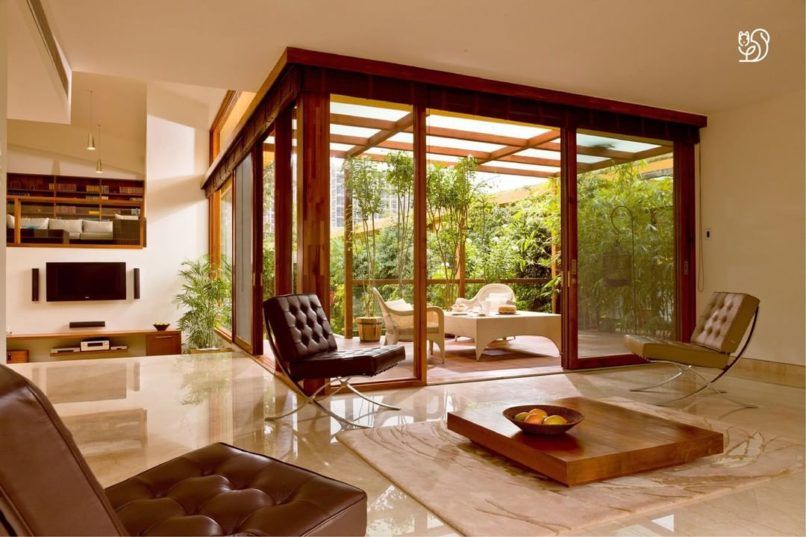 Maximise your home's exposure to daylight, whether direct or diffused. Arrange your seating, reading nooks, and workspaces near windows or skylights.
Use walls as canvases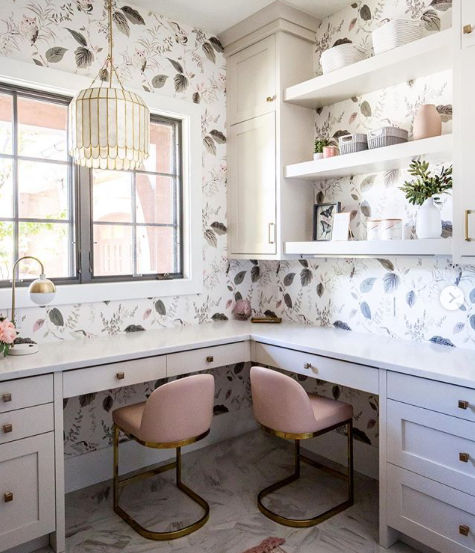 If you aren't fortunate enough to have sprawling views of nature, simulate it. Use your walls as canvases – large landscape paintings or photographs, botanical print wallpaper, wall murals, and more.
Mimic nature via furnishing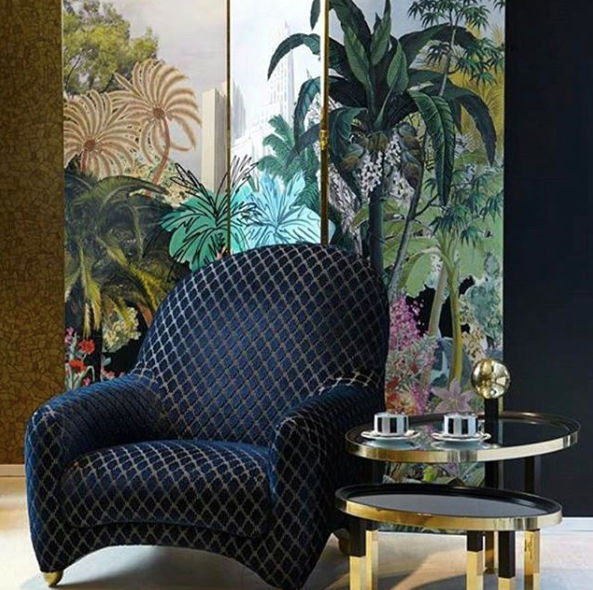 Bring in the imagery of nature on furnishings, furniture, screens, cabinets across your living room like this screen from Christian Lacroix Maison collection x Roche Bobois.
Incorporate wood furniture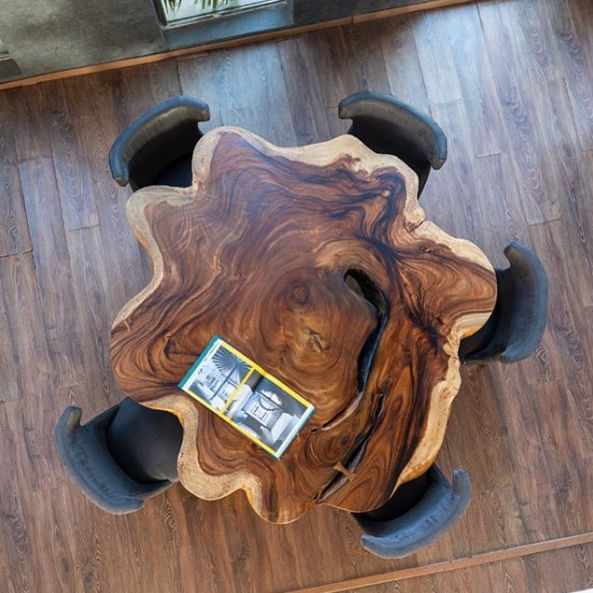 Look for wood furniture that follows natural contours and lines such as a live edge bar counter or a dining table that showcases the nuance of the wood grain and knots.
Add natural materials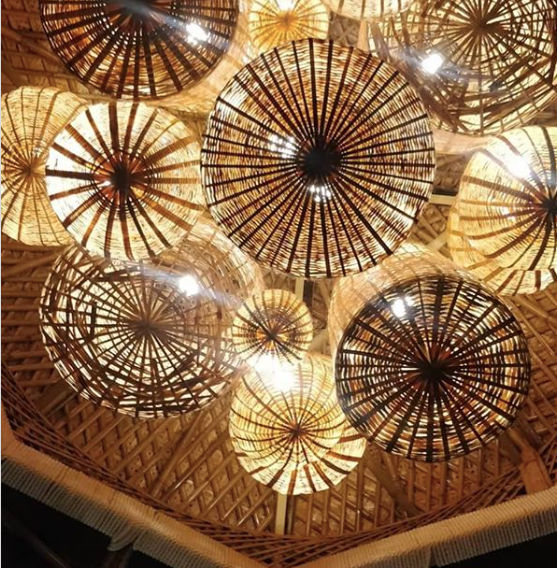 Add oodles of natural materials and fibres to your décor like jute, organic cotton, linen, stone, rattan, wood, and bamboo.
Subsume unique natural elements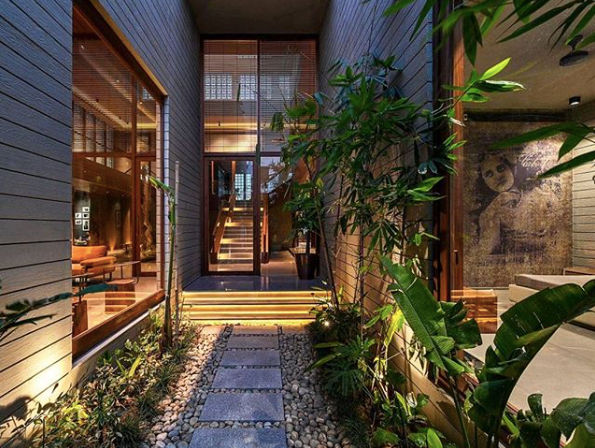 Cover your walkway, outdoor planters, indoor courtyard or a green nook on your balcony or bathroom with smooth pebbles or river stones.
Embrace colour palettes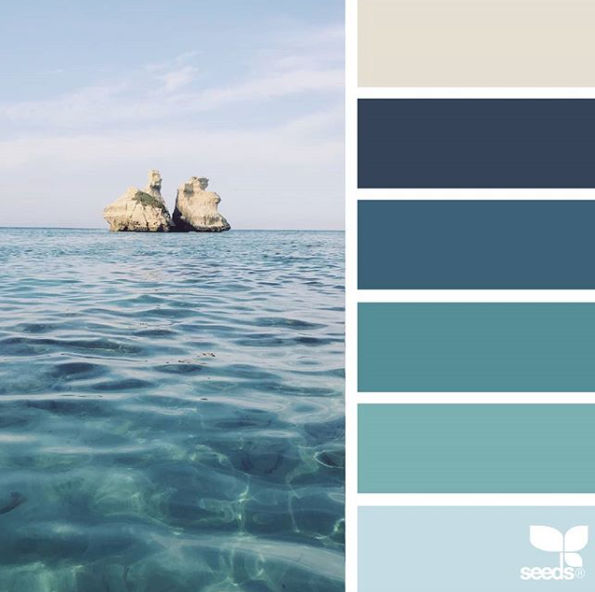 Use a colour palette derived from nature like the earthy tones of a hilly landscape, calming hues of a forest, beautiful shades of a sunset over the sea. Check out Design Seeds for colour palette inspiration.
Don't underestimate water features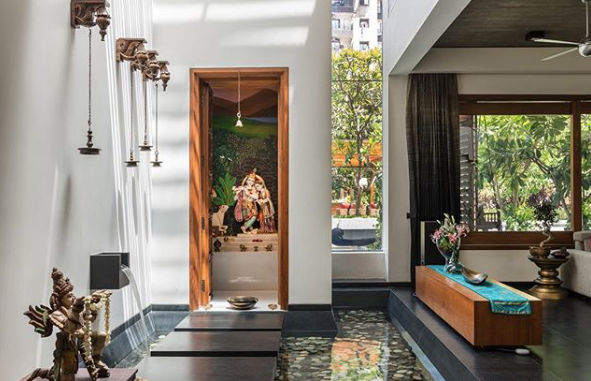 Consider adding a water feature, however small. To simulate the sight and sound of water in nature a flowing one works wonders.
Add air-purifying plants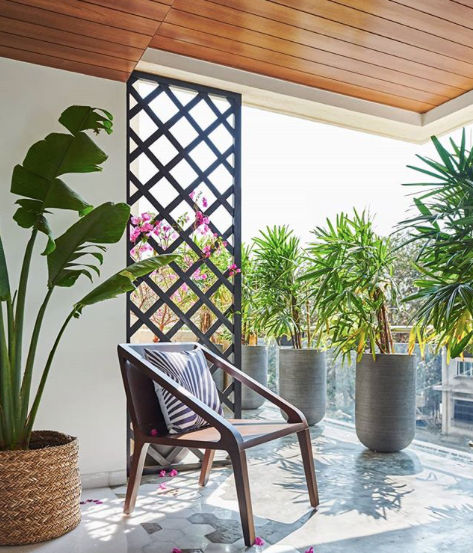 Fill your home with fragrant plants and herbs from potted plants to vertical herb gardens. Air purifying plants like Areca palms, Golden Pothos, and Peace Lily add life to the décor.
Showcase wilderness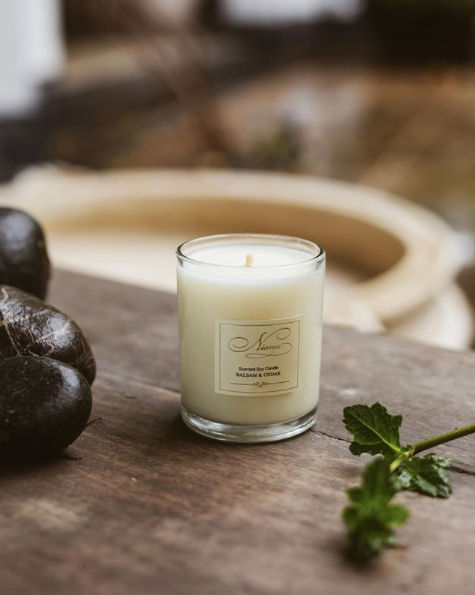 Mimic the fragrance of forests and trees with scent diffusers and soy candles.
Subtle biophilic patterns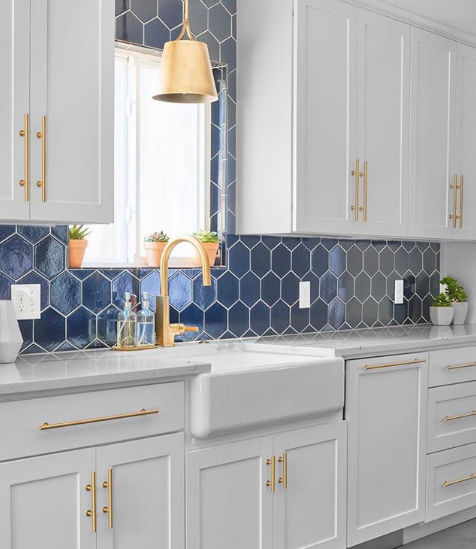 Curate your ideal kitchen in biomorphic patterns and sequences such as honeycomb-shaped tiles.
All Images: Courtesy Instagram