As the new lockdown and curfew guidelines further postpone our holiday plans and dreams of lazing in comfortable hotel rooms. We turn to textile designer, decor specialist and one of our favourite Instagram influencers Rohina Anand-Khira to talk about how to make your humble abode feel like a five-star hotel.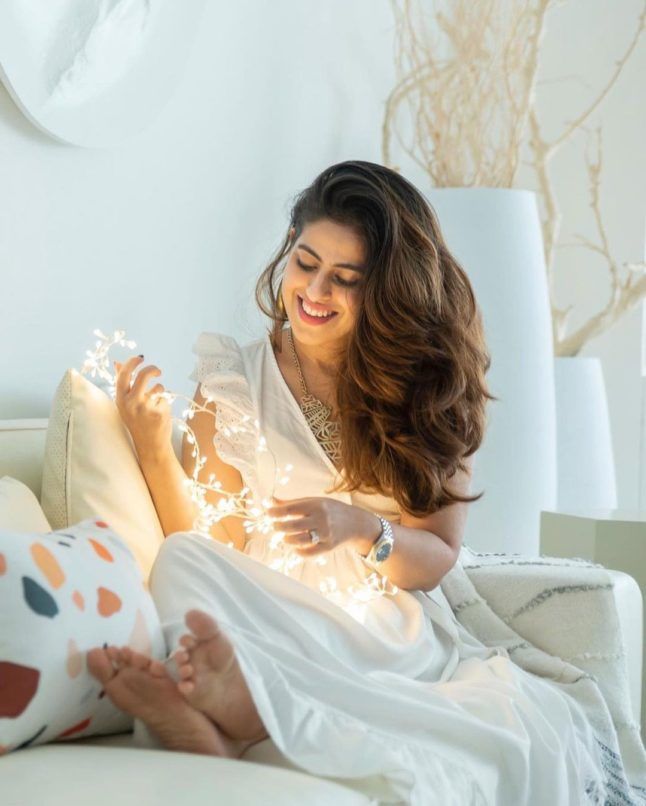 White fluffy pillows, origami-folded towels, lemongrass scented bathrooms and just a general whiff of spiffy spaces. We absolutely love the cleanliness and comfort that a five-star hotel room offers. While the current lockdown is putting an end to all our holiday plans and dreams, we turned to interior design expert, Rohina Anand-Khira on how we can make our humble abodes feel like a five-star hotel. As the CEO and director of Mumbai-based home décor brand, AA Living, Rohina is an expert when it comes to styling a home. From luxury bedding, bath linen, rugs to home décor items, she is the designer behind many of the brand's chic pieces. Adding to it, her practical yet artistic style easily elevates simple spaces into opulent ones, which is why we turn to her for simple DIYs and hacks to make your home feel like a hotel.
"My Instagram journey began in 2013, it was initially to showcase new things I was designing for the store and new products. It was a sort of behind-the-scenes voice for the brand, AA Living. It slowly snowballed into me becoming the face and talking about global and Indian trends for interiors," says the designer about her foray into the décor space.
While the brand, AA Living has been transforming homes into beautiful spaces for years now, it's Rohina's quick DIY videos and hacks that have made her famous on the gram and beyond. "A little before the 2020 lockdown I started working with short video formats. Once the Instagram Reels reared its head, I started doing these videos of décor hacks, small practical changes that change the aesthetics of a home and even stuff from the store. Picking small fallen stems from your garden and repurposing them, turning wine glasses into candle stands or simply stamping your toilet paper. These little hacks bring simple pleasure to our lives and can make a home feel like a hotel," she shares. We draw from these fun and practical videos to jot down 8 hacks that can make your home feel like a hotel.
Deep clean your mattress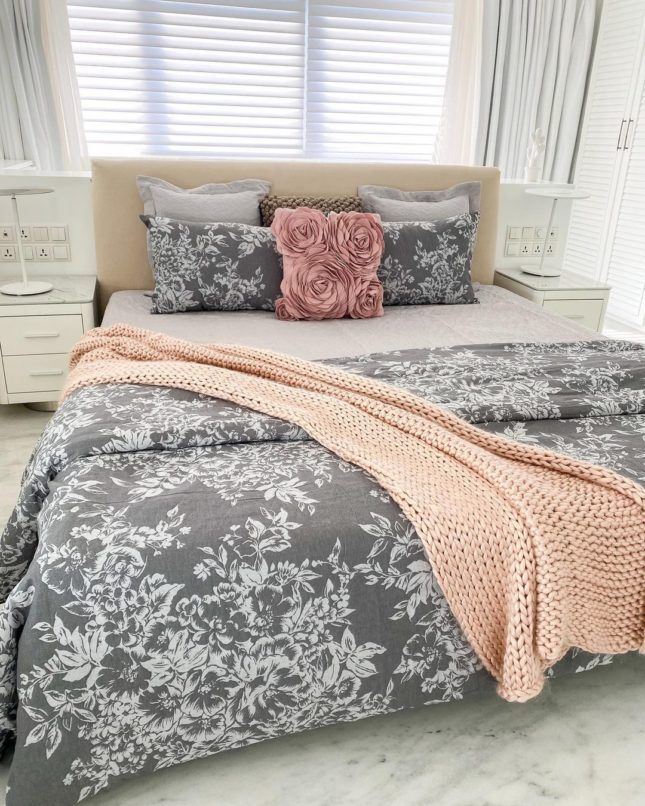 Hotel mattresses are made for jumping or plonking down on after a long tiring day. But have you ever wondered how they manage to keep those mattresses clean considering they are used by multiple guests? Yes, we would like to erase that thought from our minds too. But for now, Anand-Khira suggests you deep clean your mattress by using a mixture of 1/4th cup of baking soda and 3-4 drops of tea leaf oil. Sprinkle the mixture generously on your mattress, leave it on for a few hours and then vacuum the mattress. Say goodbye to nasty odours and have a mattress free from dust bites and moisture and ensure that your home feels like a hotel.
Dinner napkin rosettes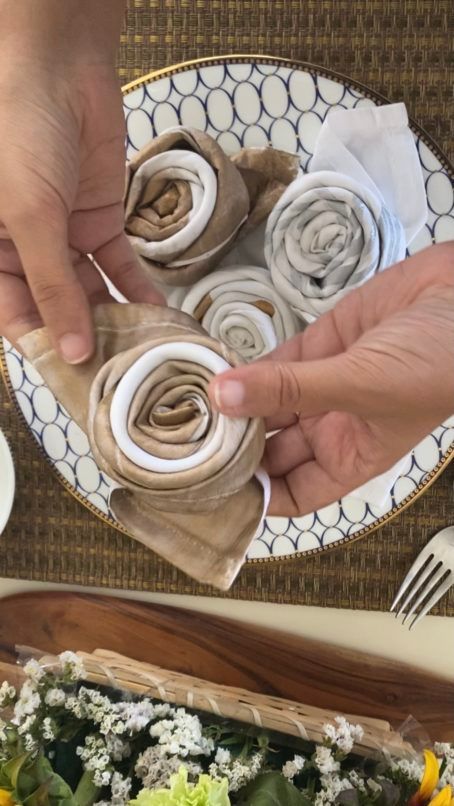 The table setting is one of the first things we notice at a restaurant and the way napkins are folded and placed are an art in itself. Anand-Khira shows you how to create rosettes out of simple dinner table napkins. Fold the napkin into a triangle, roll the triangle up until it reaches halfway, roll up the tail edge and finally pull out the flaps to create leaves. Click here to see Anand-Khira's quick DIY video.
Crisp sheets like a hotel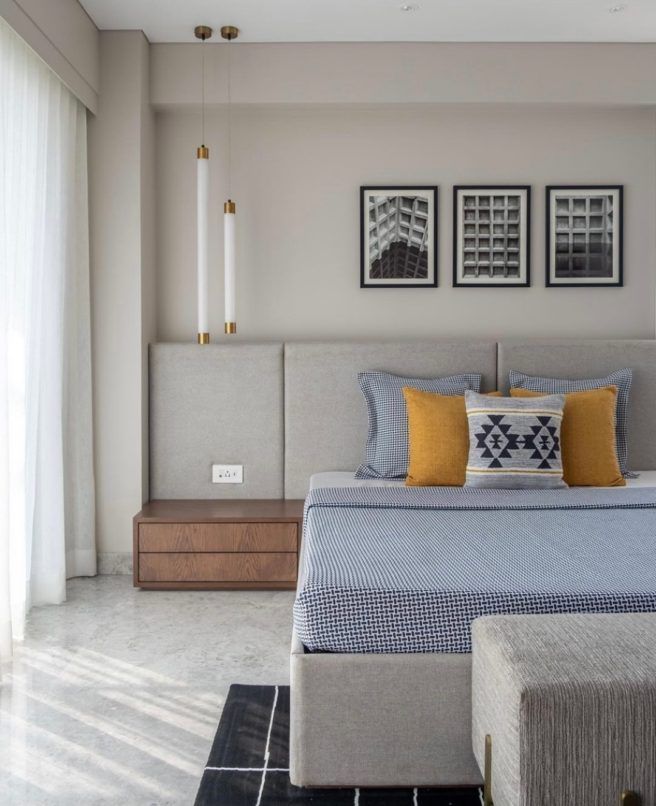 If you're looking to sleep in really crisp and clean sheets like a hotel, then Anand-Khira's hack is sure to make you squeaky happy. Add laundry smelling beads, 1/4th cup baking soda and ½ cup white vinegar and detergent and run it for 60 minutes on a hot washing machine cycle to get the same effect. Spray the sheets with a linen fragrance spray when the sheets are almost dry for that added sensory feel.
Super soft towels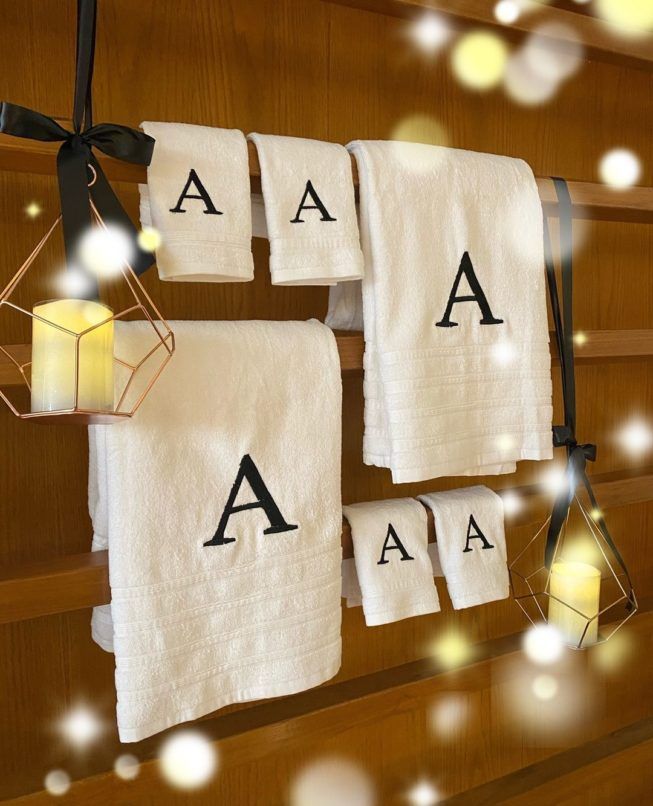 Fluffy towels yes please! Anand-Khira simply swears by the magic combination of baking soda and white vinegar in order to deep clean linens. Repeat the above process without the smelling beads and spray to get rid of the dirty deposits on your towels.
Scented toilet paper
Marble bathtubs, luxe toiletries and swanky interiors aside, hotel bathrooms leave us floored with their subtle scents. Add the same olfactory aspect to your bathroom with a scented toilet paper. "Simply place 3-4 drops of your favourite essential oil on the inside of the cardboard toilet paper roll and voilà, your bathroom will be filled with a pleasant but not over-the-top scent. This simple hack automatically tosses the scent around and 're-activates' it. The scent will last you till the end of the roll, " shares Anand-Khira.
Stamped toilet paper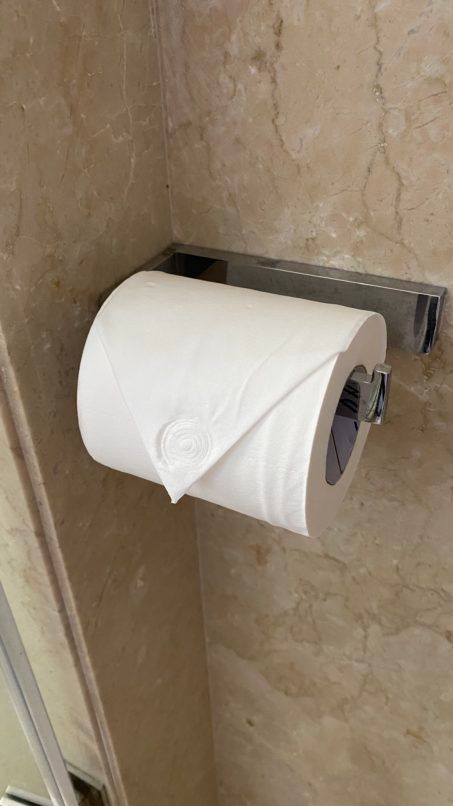 Double up the tip of your toilet paper roll, fold into a triangle, stamp and seal using a moist tap. Yes, it's that simple to get your toilet paper stamped in a manner that many five-star hotels employ.
Roll your face towel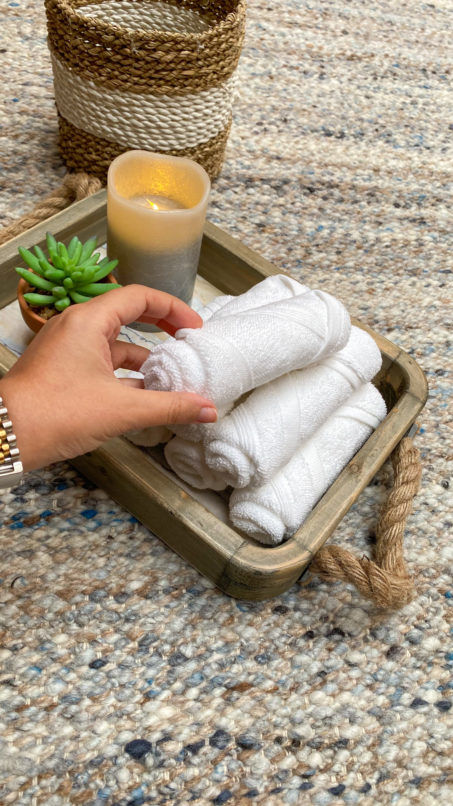 Remember those tightly wound face towels you're given when you finish your workout at a fancy gym or when you go in for a treatment at a lush spa? Rohina Anand-Khira shows you how to convert a simple square face towel into a spa roll. Start by placing it at an angle to appear like a diamond, fold two ends in and turn the towel, fold 3/4th and start rolling, and finally tuck in a side and stow. Sounds complicated but it really is the easiest towel folding hack to make your home feel like a hotel.
Bath towel rolls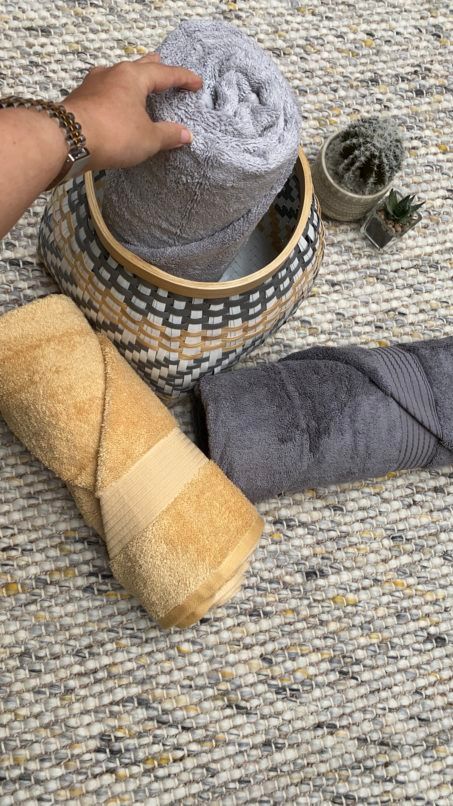 Moving on to bigger towels (ones hopefully washed and made fluffy from the above hack), Rohina Anand-Khira shows us how to roll and serve. Take a full-size towel, roll a corner into a triangle, now fold it in half and flip it upside down. Start rolling and finally tuck the folded triangle into the roll for that tight finish. We love how easy it is to stow and stack big towels with this simple hack designed to make your home feel like a hotel.