We are all drawn to different decor styles, so it's imprudent to assume that all extroverts would end up liking loud spaces. However, the law of averages states that our traits do affect our choices, so we've taken five broad personality traits to put together distinct and alluring Indian home decor ideas that could appeal to each.
Take inspiration from our tips, but remember there are no hard and fast rules to style – it's all about personal style and individual inspiration.
For the fun and outgoing extroverts – Maximal and Glamourous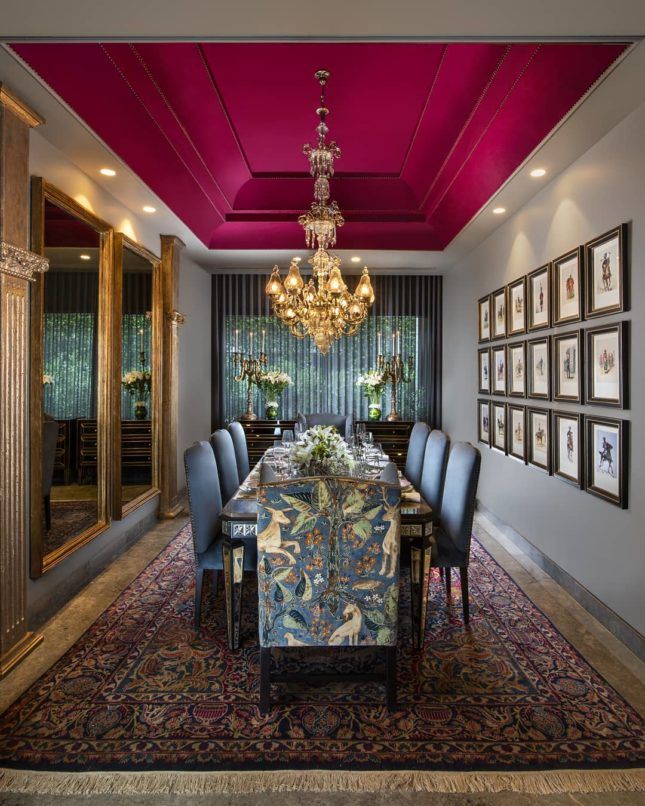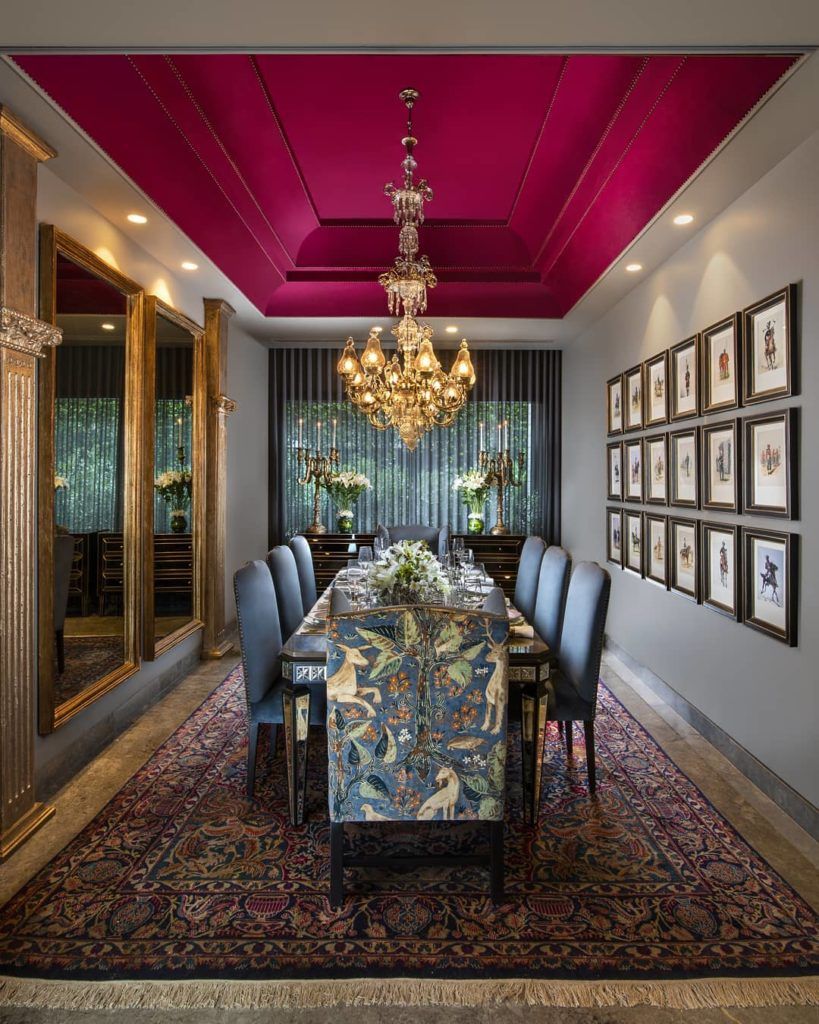 Extroverts are energised by social situations and thrive around constant stimulation. We think this personality would be right at home in maximal surroundings characterised by vibrant colours, plush fabrics, glamorous metallic detailing mixed with traditional Indian elements. They might also like the glamour of art deco featuring mirrored surfaces, gilded attractions, grand chandeliers or lighting options, and striking geometric shapes. The fabrics used might be heavier – brocades, velvets, and silks to add a touch of elegance.
For the introspective introverts – Wabi-Sabi and Rustic Unlike extroverts, the introverts love their 'me time' and being reflective – hence, the Wabi-Sabi décor style. Keeping things organised and clutter-free with a strong sense of warmth and a 'lived-in' aesthetic is important. So surround yourself with greenery, rustic elements, muted colour schemes with tone-on-tone palettes, and natural or organic materials like bamboo, jute, cane, and rattan, all of which is perfect for tropical and sub-tropical climates. Rough edges, unpolished surfaces, wood grain, handmade curios, artisanal accents, mix and match bedding preferred.
For the perfectionist Type As – Minimal and Scandinavian Highly organised, focused, and practical, these personalities, sometimes described as Type As, prefer logic and reasoning to intuition. To reflect that streamlined approach, use neutral colour palettes of solid hues, uncluttered and open-plan spaces with everything in its specific place, sleek surfaces and versatile furniture with clean and simple lines. Both minimal and Scandinavian styles could work, but design experts caution against crossing the line into stark, cold, and bare. Add a vein of warmth to the efficient spaces like a sculptural accessory, textured rug, chunky throw, natural finish wood, or a few potted plants, and it works well in India's urban apartments where space is tight.
For the laidback Type Bs– Contemporary and Eclectic Carefree free-spirits are flexible, open to new experiences, and tend to be extremely patient. Contemporary décor works beautifully here as it comes with stark lines that modern furniture exhibits but softened with curves. There are sleek surfaces and uncluttered aesthetics mindful of minimal decor, yet accentuated with bright colours that play against neutrals. The style may also include unconventional or vintage accents that have a story to tell; beautifully displayed flea market finds, layered textures, and patterned soft furnishings. This style is easy to recreate here as India is a treasure trove of colourful bazaars filled with handmade, artisanal crafts.
For the contemplative old souls – Softened British Colonial Meditative old souls revel in the romance of old-world charm. They love antiques, but if they can't find vintage pieces, they can whip up equally good replicas. The pared-back British Colonial look offers a smattering of vintage feel paired with an Indian aesthetic. Think gentle overhead fans wafting cool breeze sprawled on exquisitely crafted planter's chairs; soft sheers draped four-poster beds; leather-strapped trunks placed next to teak furniture and tall tropical palms flanking creamy white shutters. Both potted plants and botanical prints beautifully contrast and balance the dark timber pieces; add a few collectables from travels around the world.
All images: Courtesy Instagram
Hero image: Courtesy Beyond Designs