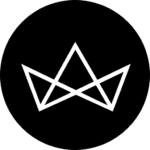 Jeff Koons' Rabbit is now the most expensive work by a living artist. What do you know about it?
Six months after David Hockney broke the record to become the living artist to produce the most expensive work ever, with his 'Portrait of an Artist' selling for US$ 90 million, Jeff Koons has usurped the veteran with his 'Rabbit'. Both were Christie's auctions, and with Koons' work selling for US$ 91.1 million with fees yesterday in New York, it has overtaken the estimated US$ 50-70 million sale by a huge margin. It is interesting to note that before Hockney broke the record, it was held by Koons himself, for his 'Balloon Dog (Orange)', which sold for US$ 58.4 million in 2013. 
The 'Rabbit' is a take on children's inflatable toys, and though made out of stainless steel, it resembles a balloon animal. The reflective, mirror-effect faceless rabbit lends the sculpture a sterile essence, whilst the structure of a balloon juxtaposes it with a fun element. Just over three-feet tall, it is a part of a three-series and an artist's proof created in 1986, and was the last one in private ownership. The winning bid was made on behalf of a client of Robert E Mnuchin, an American art dealer and founder of the Mnuchin Gallery, New York. Other than this piece, the three pieces are with the Broad Art Foundation in Los Angeles, the Museum of Contemporary Art in Chicago, and the National Museum of Qatar. 
The sale has put a positive spin on Koons' career, which in the recent years has been laden with controversies surrounding copied work, downsizing of his studio, and upsetting the French with his 'Bouquet of Tulips' which was perceived as him propagating himself rather than being a tribute to victims of the 2015 and 2016 terror attacks. Back in the spotlight with this auction, it'll be an interesting wait to see what Koons does next.