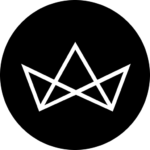 'Sikhs: An Occidental Romance' is a rare exhibition that showcases India through eyes of the West
At a time when India was seen as an oppressed, underdeveloped country by the West, there were some who peeled the layers to see its many facets that had been hidden by imperialism. Back in the mid 1800s a small movement took place in the art world across Europe and North America, where painters developed an interest in the Sikh community, and took it upon themselves to represent the community, its people, and their lifestyle, in their works of art. These works had been only viewed in the West until now, but this coming week, the pieces are arriving in India, thanks to the Hubris Foundation.
Starting tomorrow, 'Sikhs: An Occidental Romance' will be showcased at the All India Fine Arts & Crafts Society (AIFACS), Delhi, for nearly a week. "It was six years ago that we realised that Sikhs had gotten so much attention in occidental art, and we couldn't understand why that had happened," says Gautam Srivastava, Founder of Hubris Foundation. "We were intrigued and started trying to find every piece of Western Sikh art, and have ended up with over 200 paintings today."
Srivastava has been collecting artworks from Europe and USA for the past 20 years. Through his not-for-profit foundation, he showcases these pieces to Indian audiences.
This exhibition has 80 pieces of art by renowned artists like Emily Eden, Edwin Lord Weeks, Prince Alexis Soltykoff, Alfred De Dreux, among others. "It took us six years to put it together because the Sikh collection is very scattered. We spoke to everybody – museums, institutions, universities, private collectors, auction houses – nobody had more than one or two pieces."
Speculating on why the West may have been enchanted by the subject, he says, "It can be because of Ranjit Singh's empire. Information spread because artists came to Punjab, painted the empire, and took it back to Europe. It could also be through British publications, or the Russian prince visiting India in the 1840s, and painting it. But it must start with their admiration for the Sikh community."
The collection is largely in contrast with other artworks that depict India during the same time. "A lot of western art on India, specially British art on India, had our buildings, mountains, rivers, and the white man sitting on the elephant, and a whole lot of dark, half-clad Indians walking behind. So these paintings are in complete contrast – an admiration of the subject. They were painted in what I call affectionate admiration, that's why we've called it 'Romance'."
Paintings such as portrait of Ranjit Singh by Emily Eden, the famous Golden Temple by Edwin Lord Weeks, 'Ladies of Pleasure' by Russian Prince Alexis Soltykoff, portrait of an Akali, Jallianwala Bagh massacre, and The Princess Bamba Collection will be on display at the exhibit. To see an impressive representation of India, 'Sikhs: An Occidental Romance' is a must visit.
All images: Courtesy Hubris Foundation
1
Sikhs: An Occidental Romance
Exhibition of Sikh paintings by western artists displayed for the first time in India.
Address
AIFACS Gallery, Rafi Marg, Sansad Marg Area, New Delhi
Start Date
April 13, 2019