All the art lovers are in for a treat in the month of February as some of the most celebrated and extraordinary art festivals are back to dominate your social calendars.
With the year 2023 beginning on a fashionable note we already know that there is lot more to come and this year is going to be everything but ordinary. Speaking of which, apart from fashion weeks grabbing all the spotlight, seems like art festivals are here to borrow some of that attention, courtesy of some of the most interesting art festivals around the corner. So, listen up and stop scratching your heads over your February plans as these art festivals are here to turn your heads and add that extra to your ordinary visions. From Delhi showcasing some of the finest art to Mumbai adding its fair share to the trail of art fests, have a look at the lineup below and get your artistic lens on as the month of Feb is all about conceptual arts and celebrating some of the said artists and their works.
Save the dates as these art festivals are here to dominate your calendars
'Sitaare Zameen Par' at the Kiran Nadar Museum of Arts, Delhi
Dates: 6th February – 30th April 2023
It's time to go back in the aughts and live those vintage memories courtesy of 'Sitaare Zameen Par'- an exhibition of the portrait photographs of Bombay cine stars from the golden era by Bombay cinema's favourite photographer, JH Thakker. The exhibition curated by Roobina Karode at the Kiran Nadar Museum of Arts presents the charm and opulence of the magical and sparkling fifties and sixties which has widely been registered as the "Golden Age of Hindi Cinema". Furthermore, the fact that the show was opened by the legend of the silver screen, the evergreen, Sharmila Tagore is what makes it even more special.
Vikram Goyal's New Series of Sculptural Pieces at India Art Fair, Delhi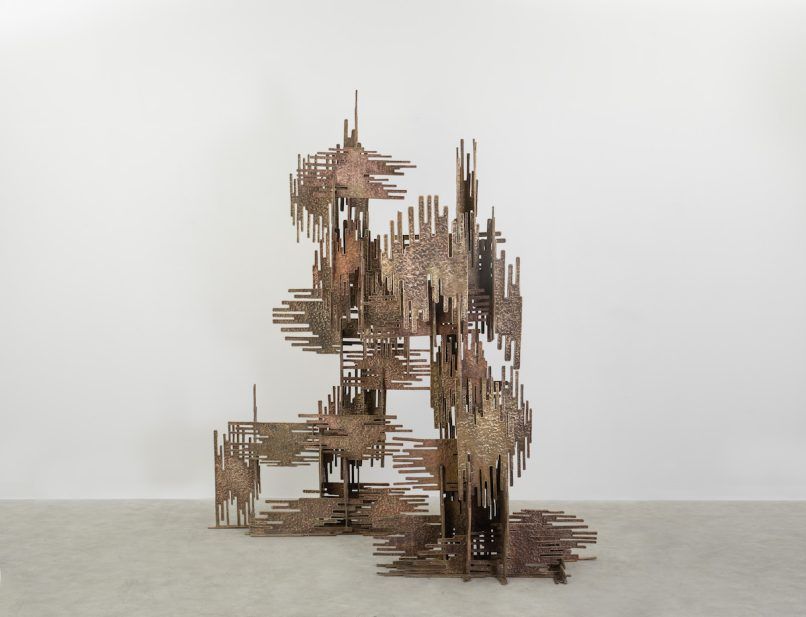 Dates: 9th February to 12th February
Recognised for his approach to materiality, craftsmanship, and culture, designer Vikram Goyal's newest series of contemporary statement pieces will be unveiled at the upcoming India Art Fair in New Delhi. So if you wish to witness a new range of sculptural pieces for the first time at India Art Fair, well then save the dates and gear up to have inside access to Vikram Goyal's world of art.
'Bukhara' by David and Mandeep at the National Crafts Museum, Delhi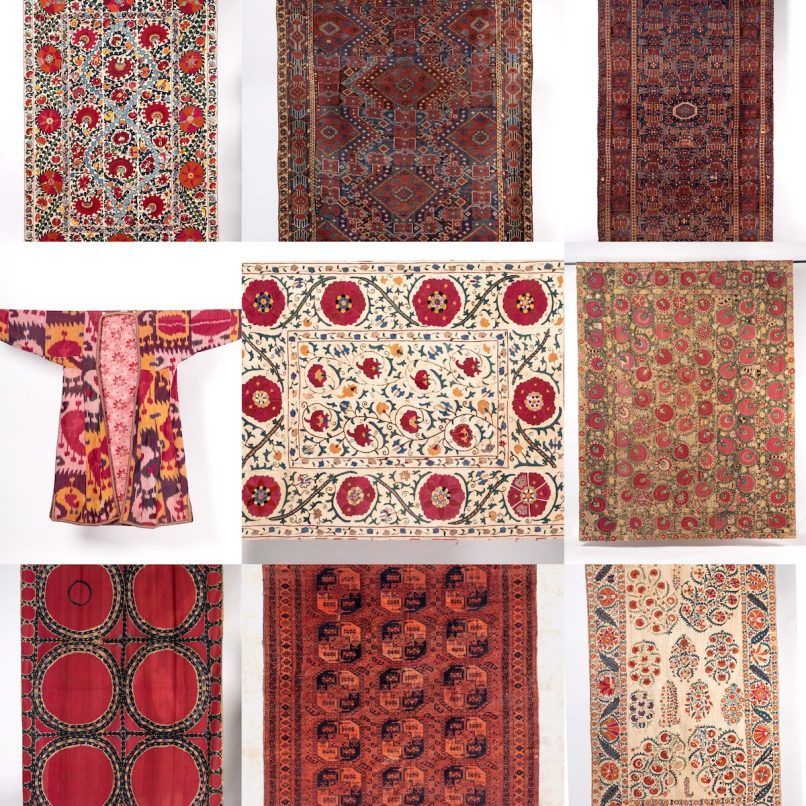 Dates: 1st February to 15th February
Speaking of up-and-coming art festivals, the one that includes respected textile connoisseurs David & Mandeep Housego, can't be ignored. "Bukhara", a first-ever exhibition of David and Mandeep's collections of suzani, carpets, and ikats that were unique to Central Asia in the 19th century will be on display at the National Crafts Museum in New Delhi. With the ambassador of the Republic of Uzbekistan, H.E Dilshod Akhato in presence, the exhibition amalgamates David and Mandeep's affinity with art, culture, and textile. So get ready to take yourself on an immersive journey through the textile traditions of Central Asia.
'SHELF LIFE' at Gallery Ske in Delhi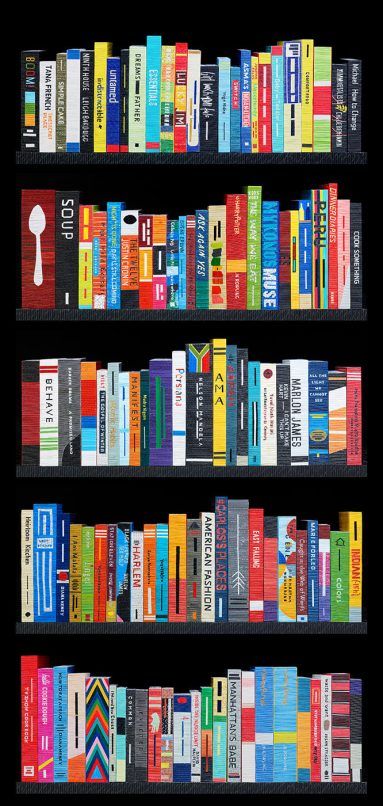 Dates: 25th January to 10th March
Dia Mehhta Bhupal is back with her third solo ongoing show titled 'SHELF LIFE' at Gallery Ske in Delhi. This new body of work presents a series of still-life images based on books and the shelves they occupy. The artist continues her process of collecting previously printed magazines, meticulously segregating them into colour fields after they have been rolled, and then proceeding to make a 3D object. These works open us ways to view how we engage with books today and the memories we all carry of encountering a collection of books.
Colonial Cousins at the Kala Ghoda Arts Festival, Mumbai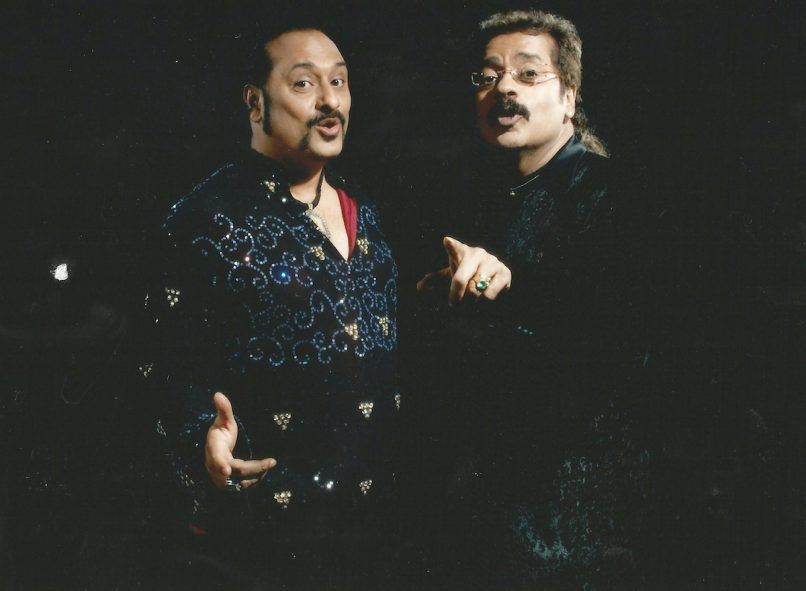 Dates: 4th February to 12th February
Kala Ghoda Arts Festival had to be a crucial one amongst all the other art festivals scheduled, courtesy of the diverse list of programs that the festival hosts. Based around the theme Past < > Forward, this year the famed Indian fusion pop duo of Hariharan and Leslee Lewis are back on the public music scene with a special performance at the festival. Singer-composer Hariharan as well as producer-guitarist Leslee Lewis, are coming together again on stage in what both say is a nostalgic throwback to the 1990s. Colonial Cousins are best known for songs like 'Krishna', 'Sa Ni Dha Pa' and 'Indian Rain ' among others from their 1996 self-titled album and though they have been performing privately through the years, this festival has provided the best platform to start this year returning to the concert stage.
Mumbai Urban Art Festival, Mumbai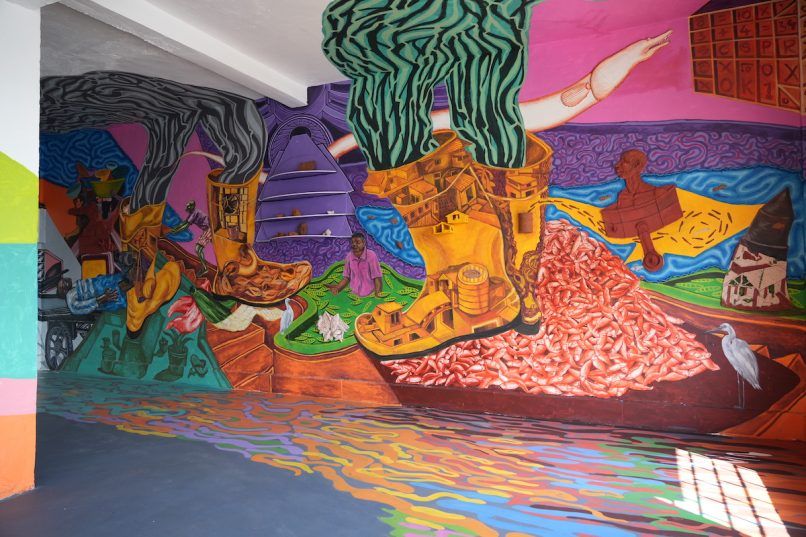 Dates: Until 22nd February
St+art India Foundation hosts the Mumbai Urban Art Festival supported by Asian Paints Pvt Ltd. The festival continues to give Sassoon Docks and Mumbai's famed landmarks an aesthetic and meaningful overhaul until 20th February 2023. The MUAF will feature a series of landmark murals, experiential exhibitions, immersive installations, and community programs like walks, talks, and more, celebrating Mumbai and its diverse communities.
Hero Image: Courtesy Vikram Goyal studio Featured Image: Courtesy Mumbai Urban Art Festival.