The leading platform that is known to showcase some of the best modern and contemporary art from India and South Asia aka the India Art Fair is back with its 2023 edition in partnership with BMW India. And in order to dig deeper into the fair's details we have Jaya Asokan giving us inside access to the India Art Fair 2023 edition.
It's time to ignite your artistic sensibilities as one of the most anticipated art fairs is back and with a bang! Yes, you guessed that right, India Art Fair, the leading platform showcasing modem and contemporary art from India and South Asia is all set to hit NSIC exhibition grounds in New Delhi from the 9th to 12th of February. India Art Fair is known for leaving an everlasting impact with every showcase and this year will be no less. The 2023 edition of the fair is considered to be by far one of the most ambitious ones, courtesy of cutting-edge contemporary and digital artistic talents. Led in partnership with BMW India, the fair will be a meeting ground for collectors, curators, and art professionals, strengthening cultural dialogue and ties with the international art scene. Furthermore, so as to have a deeper insight into this year's artistic affair, we have Jaya Asokan, fair director of India Art Fair exchanging her thoughts on the evolution of art in the digital space and sharing a glimpse of what can one expect from the fair this year.
Jaya Asokan shares a glimpse of what we can expect at the India Art Fair 2023
What would you like to say about the modern art market across India and South Asia?
India's art market is dynamic with strong domestic demand, with growing passion and interest in collecting. In fact, despite the challenging pandemic, the 2022 fair was our most successful edition to date.
We have also seen a thrilling expansion of the art scene in the past year, with several new collaborative initiatives propping up across the country, from Delhi Art Week, Mumbai Art Weekend and Madras Art Weekend, each asserting their city's growing importance in India's cultural ecosystem, to new museums and platforms for contextualizing contemporary art such as MAP Bangalore, Kolkata Centre for Creativity, Ark Foundation in Baroda, Kiran Nadar Museum of Art's upcoming building and Serendipity Art Foundation's The Brij, both in Delhi, all of which will play an instrumental role in shaping the next decade of Indian and South Asian art.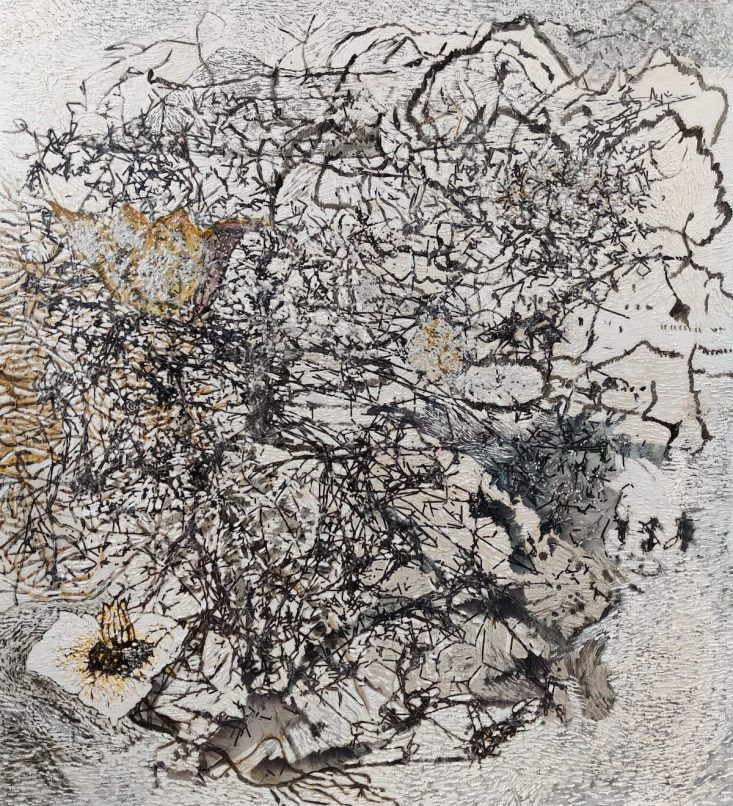 How has the art market evolved over the years?
The Indian art market is on the rise and it's a force to be reckoned with. Over the past decade, it's seen steady growth, solidifying its place as a major player in the global art scene. India Art Fair is leading the charge, consistently pushing the boundaries and driving the conversation around art in India and beyond.
Does ancient art still hold the same heritage value?
Absolutely, yes! Ancient art holds immense cultural and national value and continues to be a vital part of national and state-level museums and institutions. Even contemporary artists like our Artists in Residence Vayeda brothers, Lakshmi Madhavan and Debashish Paul, continue to be inspired by ancient art forms and are creating extraordinary works that connect the past and the future, celebrating their community, ancestors, and traditions. It's a heritage that holds immense value, and it's alive and well today.
Is the world of art seeing an evolution with the emergence of digital art?
With the emergence of digital art, technology is revolutionising the way we create and consume art. The fair will introduce an extended Studio space, featuring breathtaking digital projects and artworks by the fair's first-ever Digital Artists in Residence, Mira Malhotra, Gaurav Ogale, and Varun Desai. These artists will showcase their creations made on iPad Pro, inspired by the theme; Finding the Extraordinary in the Ordinary.
The Studio will also host special digital projects supported by the Serendipity Arts Foundation and The Gujral Foundation. Not just this, visitors have the opportunity to immerse themselves in the world of digital art and participate in interactive digital art workshops curated by Today at Apple.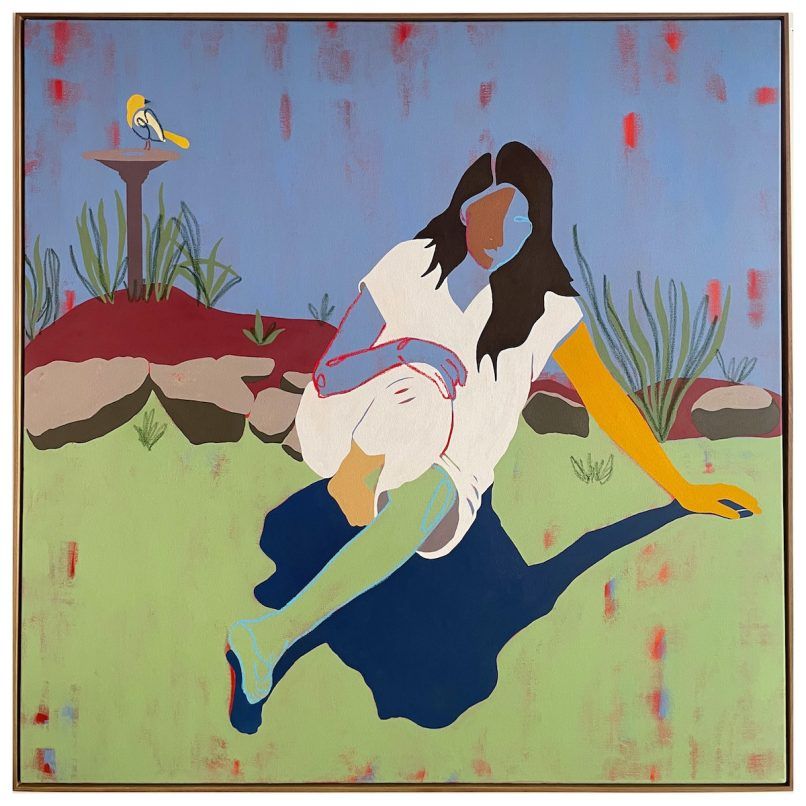 What can one expect from the India Art Fair this year?
Get ready to be amazed and awestruck by the unparalleled collection of art that will be on display at the expanded India Art Fair. With 71 galleries and 14 institutions showcasing their work, you'll be surrounded by an extraordinary range of established and emerging talent from South Asia along with iconic works by never-before-seen artists from around the world.
Alongside modern masters brought by legacy galleries such as DAG and Dhoomimal Art Gallery, the 2023 fair will shine a spotlight on the works of several lesser-known modernists, women artists, folk art forms, and young trailblazing artists from previously unexplored parts of the country, including the fair façade which will be transformed into an artwork by contemporary Warli artists and sibling duo, the Vayeda Brothers.
We will also launch the all-new India Art Fair poster zine titled Fire in the Belly featuring 8 extraordinary women artists and creative powerhouses, Anikesa Dhing, Aravani Art Project, Aqui Thami, Dhruvi Acharya, Meena Kandasamy, Rithika Pandey, Shilpa Gupta, each presenting a vision for a more equal world.
Furthermore, the fair will host a talks programme titled Align & Disrupt curated by Shaleen Wadhwana to deep-dive into important questions, from representation, philanthropy, patronage, disability, and sustainability. For the first time, the key learnings from the talks will be documented in an action plan which will be widely circulated and made accessible to the public.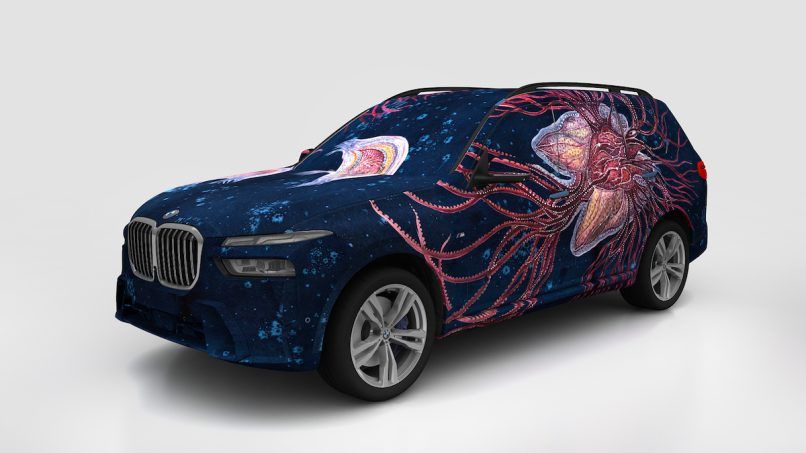 Lastly, please throw some light on the partnership with BMW India, and is there anything special that we can expect in regards to the same this year?
BMW India and the India Art Fair have been partners for over 6 years, working towards a shared vision of the future of art in India. BMW India not only supports the fair but also engages young Indian artists to design a car wrap under 'The Future is Born of Art" commission. At the 2023 fair, we're excited to unveil the all-new X7 covered in the winning design by Bangalore- based painter Devika Sundar. Don't miss the Raw & Radical: The BMW Art Talk, where four trailblazing women artists Mithu Sen, Jayashree Chakravarty, Benitha Perciyal, and Diana Al Hadid will share their inspiring journeys and groundbreaking work in a conversation with BMW's Head of Cultural Engagement.
Hero Image: Courtesy Featured Image: Courtesy India Art Fair.