Madhavan and Anushka Shetty's much-awaited Silence (in Malayalam and Tamil, and Nishabdham in Telugu) is set to drop on Amazon Prime on October 2. This highly anticipated horror-mystery film was due to release in April but, was held back due to the pandemic, much to the disappointment of fans.
The story of Silence —
Directed by Hemant Madhukar, the plot has all the makings of a horror/thriller. On one side you have a murdered man and a haunted house – flickering lights, gusts of wind, and icy-chills-down-the-spine scenes. On the other, you have what seems like a love story between a celebrity cellist Anthony (R. Madhavan) and a deaf and mute artist, Sakshi (Anushka Shetty). There is also the case of Sakshi's missing friend Sonali (Sonali Pandey), whose voice we hear in the trailers. This case is being investigated by the head of the Seattle Police Department Richard Dickens (Michael Madsen) and is by and large shot in the United States.
The trailers in Tamil and Telugu are different and reveal various bits of the film – each gripping enough to make you wonder if this is a whodunit or a 'the truth is out there' kind of movie.
Watch the official trailer here
Silence movie cast —
R. Madhavan
Across the trailers you see R. Madhavan in the many avatars he is famous for – the chocolate hero, the classy bow-tie donning musician, the hassled artist, and even his tousled-hair-harried-best when surrounded by strange sounds in the house. This is his second horror film after the 2009 movie 13B. 
Anushka Shetty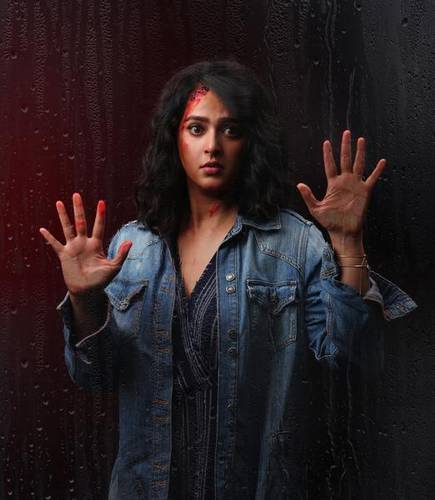 Shetty is seen in a role vastly different from her Devasena, princess of the Kuntala Kingdom and ace archer, in the blockbuster Baahubali. In fact, she has gone on record to say that this was by far her most challenging role. But her acting is natural in scenes where she 'feels' music she can't hear and communicates so much more with her eyes in the absence of words. 
Michael Madsen
The case in the film is being investigated by the head of Seattle Police Department Richard Dickens (played by Michael Madsen). Yes, the very same Madsen of Reservoir Dogs, Kill Bill Vol. 1 & 2, and Once Upon a Time in Hollywood fame. This film marks his debut in Indian cinema. 
The movie has a tagline that goes – 'Your silence will protect you' which may hold good for the characters in the film. But, judging by reactions on social media to the trailers, fans are anything but silent, and we are as excited as they are.
All images: Courtesy movie & Instagram