Director Jeetu Joseph is back after an eight-year-long pause with Drishyam 2. The drama and crime thriller continue with the repercussions that Georgekutty and his family are facing, post their involvement in a suspicious murder case. Here's everything you can expect from much-anticipated crime thriller, releasing on Amazon Prime Video this weekend.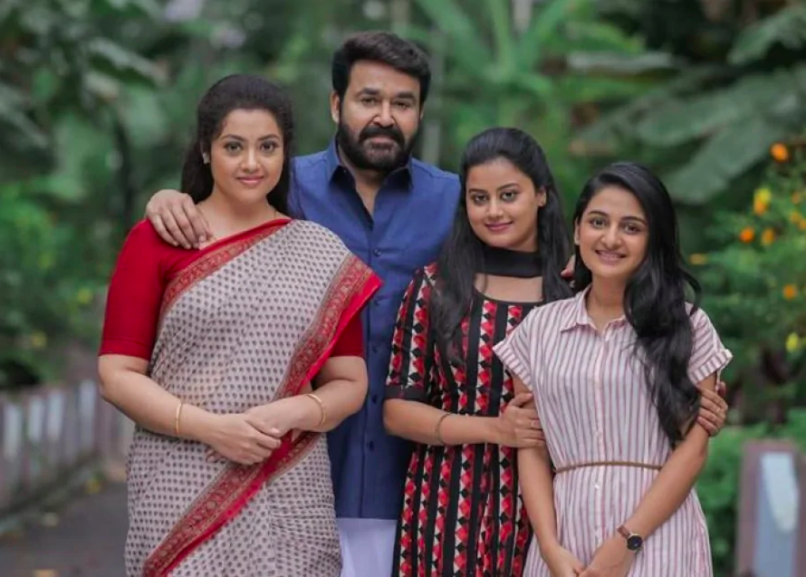 Drishyam inspired remakes in Tamil (Papanasam), Kannada (Drishya), Telugu (Drushyam), Hindi (Drishyam), Sinhalese (Dharmayuddhaya), and even in Chinese (Sheep Without a Shepherd). And all of them did outstanding business at the box office. Now, the story that felt incomplete at the movie (but complete in itself) is back with a much-anticipated continuation. 
Drishyam 2: Story and cast –
The film takes place six years after the events of Drishyam.  Starting Mohanlal as Georgekutty, Meena as Rani, Ansiba Hassan as Anju George, and Esther Anil as Anumol George (all the original cast from the 2013 blockbuster), Drishyam 2 will take us into the lives of the troubled family whose lives were toppled after one incident. 
The reason why we felt that the story was complete in itself is that Varun Prabhakar's actions got what it deserved, even so unintentionally. The upended poetic justice felt real and managed to garner empathy from the audience. With the comeback of Drishyam 2, the story seems to add new and layers to Georgekutty's family. The trailer of Drishyam 2 exhibits how a middle-class family has been dealing with an investigation that will follow them like their own shadow till the end of time. The focus is not to highlight what went down in the 2013 film, but what is yet to come and probably haunt them. Although one thing that stays real in both parts of the film is family bonding. 
Drishyam is one of those movies that moves past the swing of right and wrong. Instead, it narrates how shall one deal with the testing situation after the deed is done. 
ALSO READ: The Big Day on Netflix – here are the couples that feature in the docu-series
Watch the trailer of Drishyam 2 —
All images: Courtesy Amazon Prime Video