Dileesh Pothen's Joji on Amazon Prime releases today, and we can't help but get off work to watch this slow-burn crime drama masterpiece. Starring actor Fahadh Faasil in the lead role, the movie will mark a hit trick for Faasil and Pothen partnership after Maheshinte Prathikaaram (2016) and Thondimuthalum Driksakshiyum (2017).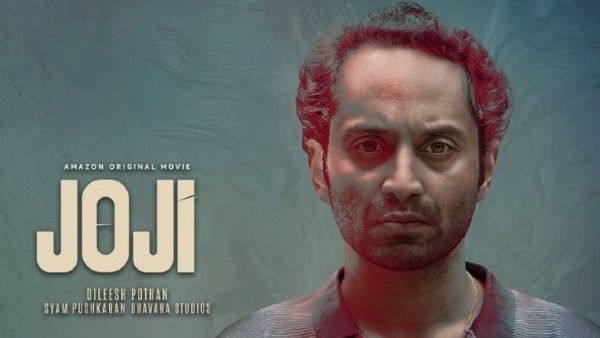 The movie revolves around Joji (played by Fahadh Faasil), an engineering drop-out from a rich plantation family. Despite hailing from a well-off background, Joji has other plans — he wants to become a super-wealthy NRI. And considering his hopeless and jobless situation, his father has already tagged him a loser. The unloving situation at his home drives him to execute his own plans inspired by absolute greed and blind ambition. However, Joji is not alone in this. His sister-in-law Bincy (Unnimaya Prasad) supports him, while his brother Jomon Panachel (Baburaj) fights for his own luck in the house. The plot of the movie is linked to the (father) patriarch's death, which will bring loss for some and gain for others. 

Here are three big reasons to bookmark Joji on Amazon Prime for tonight's movie night. 
3 reasons to watch Joji on Amazon Prime –
Cerebral cinematography 
Malayalam movies are taking centre stage on OTT platforms. Besides the impeccable acting chops and situational musical trance, it's the fluid and very cerebral cinematography that takes the cake. In Joji, the cinematography by Shyju Khalid successfully builds the tension with every shot. Khalid uses external elements (rustling leaves, chirping birds, empty bedroom space) as an extension of the character's internal thoughts. Jogi even made it through the 2020 pandemic, adding an extra layer of palpable fear by sporting masks.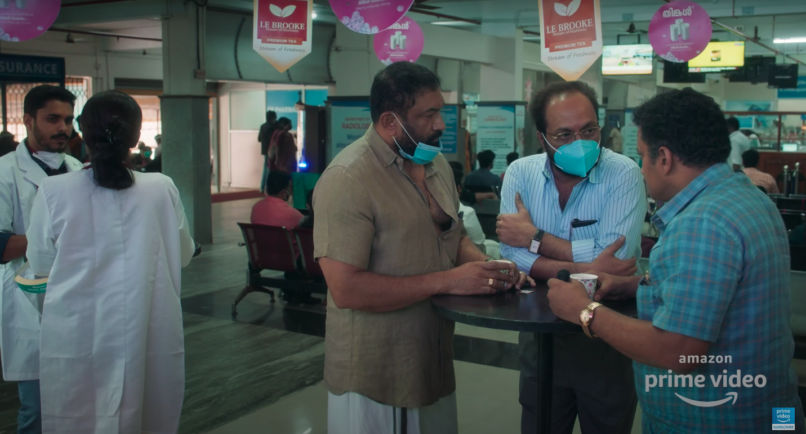 ALSO READ: Here's why you should watch Irul on Netflix
Real story of Joji movie: Shakespearean homage
Inspired by William Shakespeare's Jacobean era tragedy play Macbeth, Joji uses similar motifs and motives to bring the play's works to life. While there have been other adaptations in Indian cinema of the same — Maqbool and Veeram — this is the first original in Malayalam. The family betrayal and blood-for-blood psychological battle take precedence here over the real bloodshed from the playground. Joji's role as Macbeth and Bincy's as Lady Macbeth will keep you on the edge of your seats till denouement.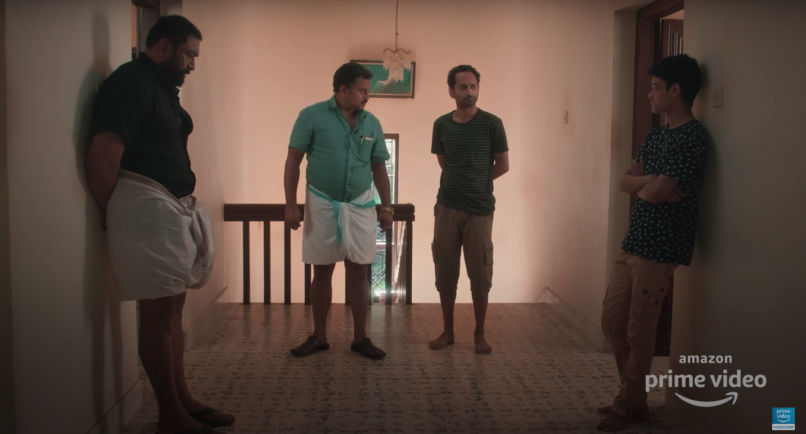 Perceptible character development
Fahadh Faasil, as Joji, does justice to the character, especially in unravelling the criminal in the house. Joji's mind is hell-bent on achieving his dreams, even if they come at a compromising cost. Kuttappan's children — three sons, a daughter-in-law and a grandson — deliver an intense drama without losing any threads. Joji's brothers Jomon and Jaison are at no point seen as side characters. Every character lends to the development of the story and vice versa.
All images: Courtesy Amazon Prime