Anurag Kashyap on 'Choked', the OTT vs theatre debate, and donning the actor hat again for his next film.
"'Choked' came to me in 2015, before demonetisation. It was always a film about a marriage, about Sarita who works in a bank, a corrupt politician who stays upstairs, and black money. There was no demonetisation," says director Anurag Kashyap.
That demonetisation eventually became the theme that the movie was built around has worked in its favour. Kashyap's latest directorial project released on Netflix last week, and as with most of Kashyap's movies, was the recipient of polarising views. From being praised for being brave and touching upon a controversial topic to being labelled as having a personal (and political) agenda, the movie has had the audience divided. However, there's unanimous agreement on two facets—an unusual storyline and impeccable acting.
Creating unusual Hindi cinema is not new to Kashyap — it in fact defines his brand. "I never wanted to be a filmmaker. I only wanted to be a filmmaker after attending a film festival and discovering world cinema, so you know what influences you is also what makes you." He has struggled to find people who'd work with him and his ideas, and fit into an existing, fairly rigid system. While 'Gangs of Wasseypur' in 2012 made him a nationally recognised name, his journey started more than 20 years ago. From a writer for 'Satya' and 'Yuva', to directing 'The Last Train to Mahakali', 'Dev D', and 'Black Friday', to producing 'Aamir', 'Shahid, the strife of creating 'different cinema' has certainly culminated in fulfilling filmmaking.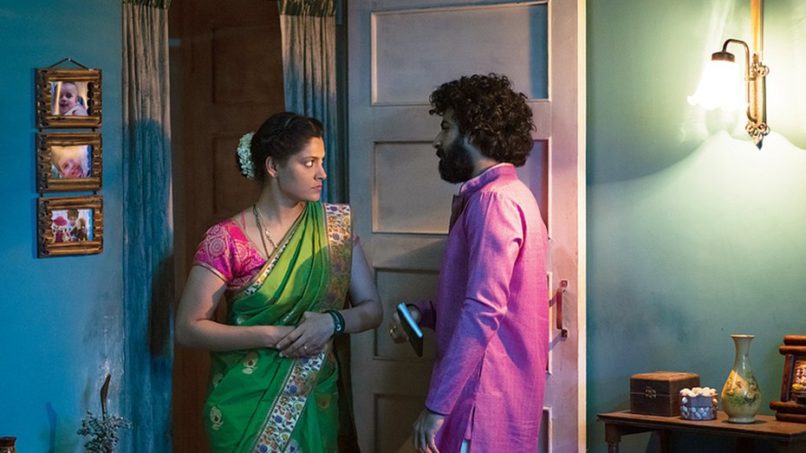 And a key component of that has been extracting the best out of his actors. Also, a reason why actors love being directed by Anurag Kashyap. "It's always the same process. I spend a long time casting and talking to people to help them become the person [character]. Once they become that, you don't really need to do much more; they get into the thick of it." For 'Choked', he recognised the talent in Saiyami Kher despite her first film 'Mirzya' not doing well and has saved Bollywood one good actor it could've written off.
She was the first one to be cast, and although he had Raghu Dixit in mind for her husband's role, it was Roshan Mathew's performance in 'Moothon' that changed Kashyap's mind. "I feel like a lot of good actors have not had that kind of success, and people ignore them. And some really bad actors have found a lot of success, and you chase them. It all changed for me with an OTT platform coming in because their focus is on content more than the stars."
Speaking about making and releasing films on OTT platforms, he says that while the cinematic value remains intact, the process is much better. "I actually feel better I got to make a film the way a film should be made; it was not made in adverse circumstances. Regardless of who's in it. So, for me, it was much better than the normal process of filmmaking. Also, Netflix has quality control like no other platform."
What Kashyap likes most about OTT platforms are longevity and accessibility. "Something that's on OTT is there forever. I remember 'Gangs of Wasseypur' was thrown out of theatres in nine days because 'Ek Tha Tiger' released. On OTT anybody can watch it from any part of the world." At the same time, he maintains that theatres are nowhere close to losing their appeal, despite the COVID-19 pandemic. "OTT and cinema will coexist. It depends on what kind of movie you're watching. If I have to see a Marvel movie, I will go to an IMAX. I want to have that [theatre] experience. I love that experience."
Be it the re-opening of theatres or Kashyap's next directorial venture, we simply have to wait. Currently, the multifaceted filmmaker is writing and will be seen donning the actor's hat in Vikramaditya Motwane's 'AK vs AK' where he stars alongside Anil Kapoor. "I'm very happy about being behind the camera. I hate acting; I hope it's my last acting gig. It's always my friends who make me do it!" he says.