Starring Amit Sadh and Ronit Roy, Eros Now's new release 7 Kadam is a sports drama with plenty of emotional baggage.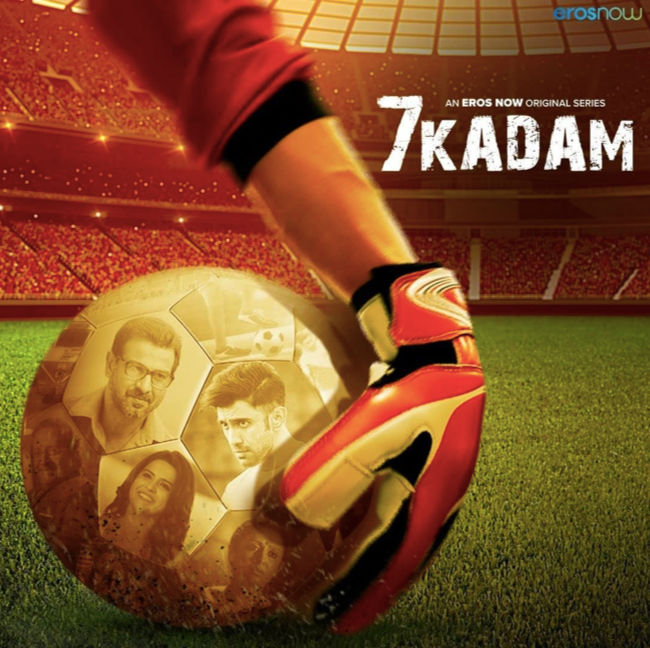 We have all faced our very own issues with our parents when it comes to the way we think and our ideas. Many of us think very differently as compared to our parents, grandparents, and even each other. But Eros Now's new web series 7 Kadam addresses this very issue. The story of 7 Kadam –
A success recipe for sports lovers, Ronit Roy and Amit Sadh are father and son that can't see eye-to-eye, especially when it comes to morals and ideals, despite their endless love for each other. Set in Kolkata, it follows the story of a former footballer played by Roy who finds himself chasing his last glory. After losing everything in an accident, Roy finds his only hope in his son Ravi played by Sadh. Roy is then determined to make him the best footballer out there but is caught off guard when he finds that his son is only chasing fame and fortune. This leads to a massive father and son showdown, that might pave the path to mend their relationship.
The series is directed by Mohit Jha who has previously worked on TV series such as Hitler Didi, Parvarrish, and Kumkum Ek Pyaara Sa Bandhan.
7 Kadam Series Cast —
The series also stars Deeksha Seth, Rohini Banerjee, Shilpi Roy, Ashok Singh, and Bidisha Ghosh. This series is one of the many projects that Roy has taken on this year, he has three fiction films releasing in 2021. 7 Kadam is his third web series. This is Sadh's second appearance in 2021 after Jeet Ki Zidd.
This is Deeksha Seth's first appearance after 2016, she plays the role of Sadh's love interest Kiran who we spot in the trailer. The Saas Bina Sasural leading lady Rohini Banerjee is also seen in this web series.
ALSO READ: Our review of The Illegal movie on Amazon prime
Watch the trailer of the Eros Original series 7 Kadam here —

All images: Courtesy Eros Now