One of the most awaited films this year, Ponniyin Selvan is an upcoming two-part Tamil epic period action film directed by Mani Ratnam. Based on the Chola Kingdom, Ponniyin Selvan is all set to hit the theatres on September 30.
Releasing in Hindi, Tamil, Telugu, Kannada, and Malayalam, this is the first ever Tamil movie to release on IMAX. The film has been co-written by Ratnam, Elango Kumaravel and B. Jeyamohan and the legendary Ravi Varman is behind the cinematography. This two-part film chronicles the early life of Arunmozhi Varman and the events that led to him becoming the great Chola emperor Rajaraja Chola I. The Cholas were one of the longest-ruling dynasties who ruled for almost 1,500 years between the 3rd century BC and the 13th century AD. This franchise is straight out of Kalki Krishnamurthy's 1955 novel of the same name. Let's find out more.
Everything you need to know about Ponniyin Selvan
Ever since Ponniyin Selvan, the novel, started gaining recognition, there have been many Tamil filmmakers over the years who have wanted to make it into a feature film. But a film of this magnitude comes with the caveat of a mega-budget and owing to that, it never got made. Even Mani Ratnam had earlier attempted to visually adapt the novel into a film in the mid-1990s and early-2010s, but that didn't happen.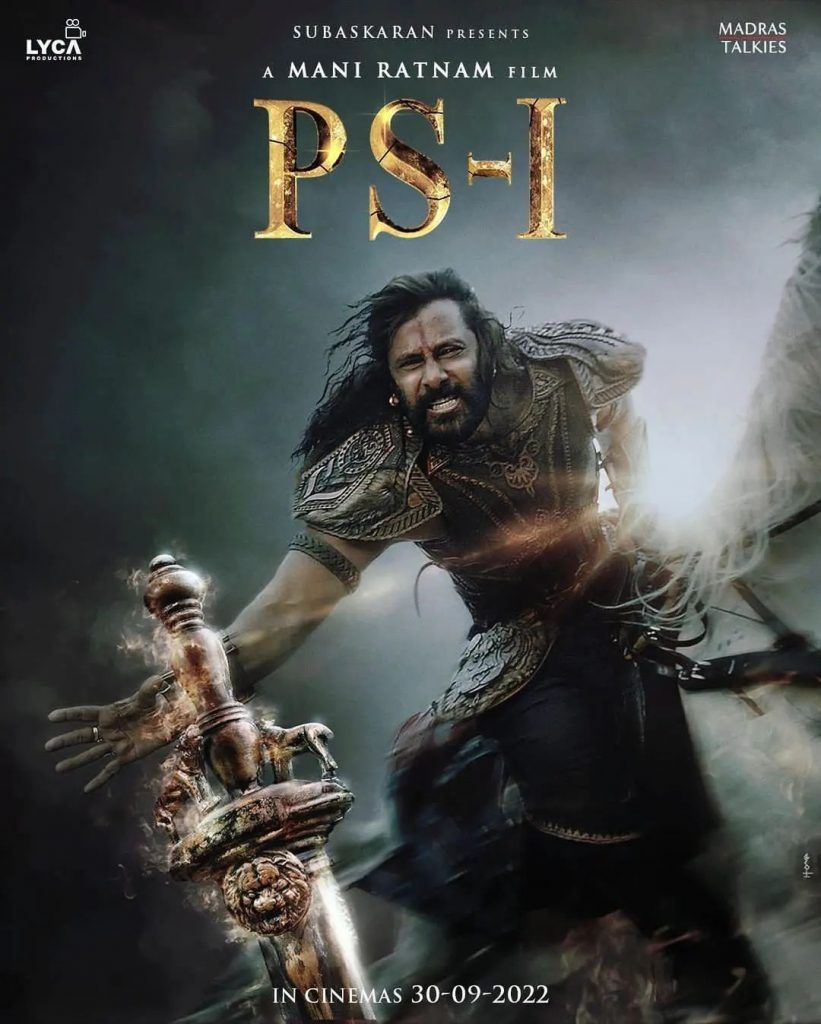 In January 2019, Ratnam revived his dream project again, with the backing of Lyca Productions. The production began in mid-December the same year and was completed by September 2021. The film was shot across various locations in India, and a few sequences in Thailand.
What is the premise of Ponniyin Selvan?
The story starts with a comet appearing in the sky, which leads to the prophecy of someone's death from the Chola dynasty. It is assumed that it will be Emperor Sundara Chola, who has been ill for years. After his demise, the rightful heir to the throne is crown prince Aditha Karikalan.
But Madurantakan wants to take over the throne and this leads to conflict. He is backed by the Pazhuvettaraiyars, who believe that Madurantakan will make a better king, with the motive that his coronation will give them more power. So, Periya Pazhuvettaraiyar, along with his wife Nandhini and other smaller kings, begin to conspire against Aditha Karikalan.
On the other hand, Chola Princess Kundavai Piratti is of the belief that her younger brother Arunmozhi Varman will serve as a better heir to the throne, even though he has no interest in becoming a king. He is a true warrior who believes his calling lies in fighting battles.
There is also the Pandiya King Veerapandiya, whose soldiers are waiting to seek revenge against Aditha Karikalan for killing their king. They are hatching their own conspiracy to destroy the Chola empire and have the Pandiya take over the reins of the land.
In which time period and location is the story set?
Set between 900 and 950 AD, the story revolves around the rule of Rajaraja Chola, with Thanjavur or Thanjai as his capital city.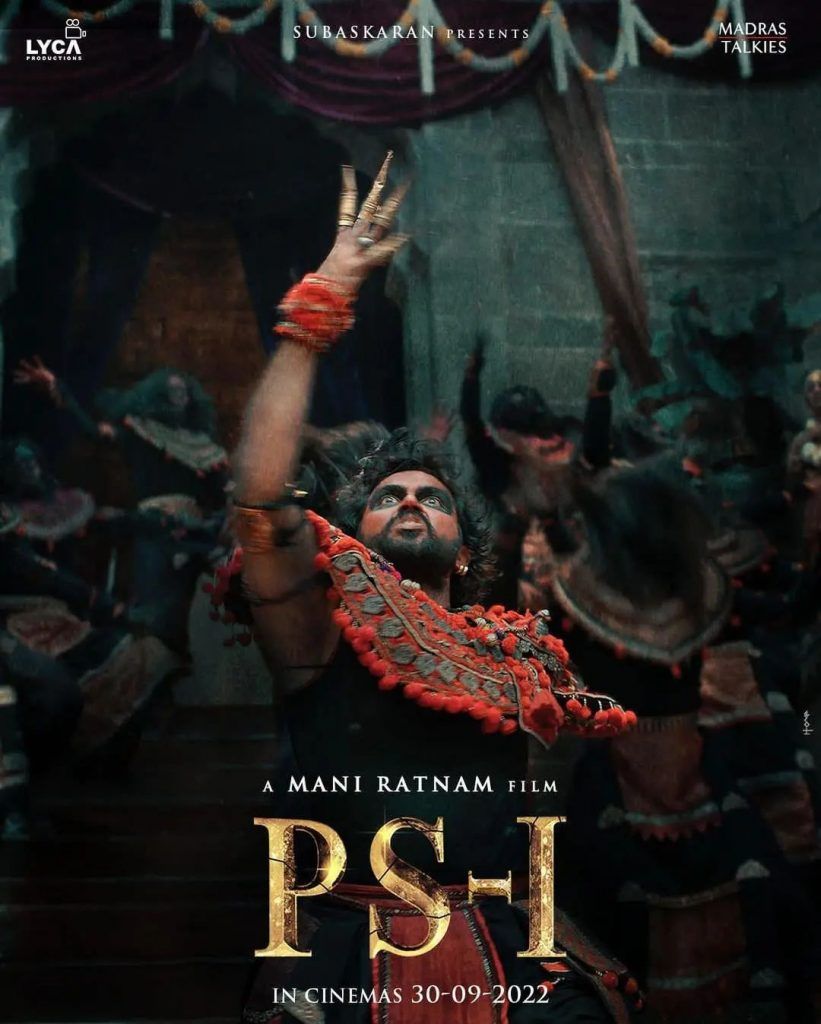 Some of the other places where the story is based are the Thanjai Aranmanai or Fort where Sundara Chola, Periya Pazhuvettaraiyar and their respective families stay. Pazhayaarai, which was previously the capital of the empire, is where Kundavai stays. Crown Prince Aditha Karikalan stays in a palace made of gold in Kancheepuram. Before becoming the emperor, Arunmozhi Varman stayed at Eezham or Sri Lanka where he fought against King Mahinda.
Cast of Ponniyin Selvan
Vikram plays Aditha Karikalan, the eldest son of Sundara Chola and the crown prince and the commander of Northern troops under his father's reign. He is Arulmozhivarman and Kundavai's elder brother.
Prakash Raj is Sundara Chola, the emperor of Chola empire, and also the father of Aditya Karikalan, Kundavai and Arulmozhi Varman.
Aishwarya Rai Bachchan plays a double role- one as Nandini, wife of Periya Pazhuvettaraiyar and Aditha Karikalan's love interest, and the other one as Mandakini Devi, also known as Singaara Naachiyaar or Oomai Rani, Nandini's deaf and mute mother.
Jayam Ravi plays Arunmozhi Varman, or the titular character Ponniyin Selvan, who later becomes the great king Raja Raja Cholan. He is the youngest son of Sundara Chola.
Karthi is Vallavaraiyan Vanthiyathevan, alias Vanthiyathevan, the brave, adventurous and sarcastic warrior prince of Vaanar Clan.
Trisha plays Kundavai, also known as Ilaiya Piratti, who is the Chola princess and daughter of Sundara Chola and also Vallavaraiyan's Love interest.
Aishwarya Lekshmi plays Poonguzhali, also known as Samuthirakumari, who is a boat woman living in Kodikarai.
Sobhita Dhulipala is Vaanathi, also known as Kodambalur Ilavarasi, who is a shy Kodumbalur princess and also Arulmozhi's love interest.
The movie also features Prabhu, R. Sarathkumar, Vikram Prabhu, Jayaram, and Ashwin Kakumanu, among others.
Budget and who charged what
The film was made on a total budget of Rs 500 crores. A stellar cast, magnificent set design, costumes and jewellery and the crew warrants a budget that big for a film like that.
According to FilmiBeat, the cast walked home with staggering fees as well. Chiyaan Vikram, the male lead, walked home with the biggest cheque, worth Rs 12 crores, followed by Aishwarya Rai Bachchan, who charged Rs 10 crores. Karthi charged Rs 5 crores, Jayam Ravi charged Rs 8 crores, Trisha Rs 2 crores and Prakash Raj and Aishwarya Lekshmi were paid Rs 1.5 crores each.
Even though the release date for the second part hasn't been announced yet, fans predict that it will come along soon.
Hero Image: Courtesy Screenshot from trailer, Featured Image: Courtesy Instagram