If you're more of a daredevil, we curated a list of pandemic-related films here. However, if you prefer to take your mind off the current scenario and kickback for a bit, here's a list of feel-good movies to watch during these dark times.
With the COVID-19 scare, social distancing, and theatres being shut on the release weekend of 'Angrezi Medium', it couldn't have been worst timing for this film. Not only for the filmmakers but for the audience too, who were keenly anticipating this Homi Adajania film after a six-year gap. He's previously directed 'Cocktail, 'Being Cyrus', and 'Finding Fanny'. The film stars Irrfan, Kareena Kapoor Khan, Radhika Madan, Dimple Kapadia, and Deepak Dobriyal. The cast crew is reason enough to watch this light-hearted movie, which is a mix of emotion, drama, and wholesome entertainment.
'Lion King'. Need we say more? Revisit your childhood, or if you have kids at home then enrich theirs–because it rarely gets better than this film. This childhood gem for all millennials is finally online and that's reason enough to rejoice.
A few laughs, a few shaking your hand affectionately moments, a few 'why am I watching this yet can't stop' moments is what 'Ohm Shaanti Oshaana' will bring you. This coming-of-age movie about a girl who only wants to marry for love. And her journey with a village boy whom she strives to impress because he saved her the one time is the light film you want right now.
Netflix
524 recipes in 365 days. That's the challenge Julie Powell took on in 2002 when she decided to cook all the dishes in Julia Child's book 'Mastering the Art of French Cooking'. The film 'Julie & Julia' is based on this, and the similarities in the hurdles both women faced. With everyone taking on cooking and recipe sharing during social distancing, this one's timed just right.
'Pa Paandi' or earlier known as 'Power Paandi' is a simple, sweet story to uplift your spirits. Dhanush's directorial debut, the movie follows the story of a retired stuntman who leaves in search of his former love, Poothendral, and is welcomed into the home to be reunited with his son and grandson. The comforting nostalgia will leave you with a smile by the end of it.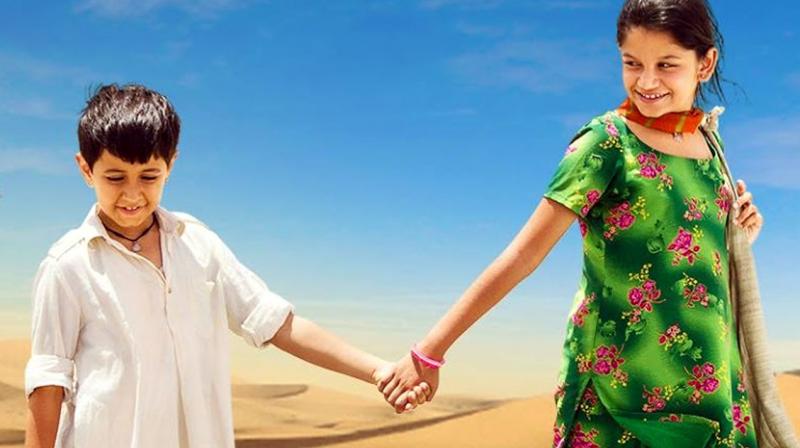 A Nagesh Kukunoor film, his style of simple storytelling that leaves an impact and a warm, fuzzy feeling returns with 'Dhanak'. The plot follows two siblings, a 10-year-old girl and her 8-year-old visually impaired brother, how they run away from home to embark on a journey across Rajasthan in search of Shah Rukh Khan, who they believe can help with a cornea transplant. This National Award-winning film will gain a spot on your all-time watch list.
Amazon Prime
The Oscar-winning film is finally available in India, and you can't miss it. Granted, the comedy is dark in this one, but we let it slide into the feel-good category because it's still comedy and the filmmaking skills are certainly good.
This fun, romantic film is about the protagonist, Aadi's search for love. The story takes us through the many attempts at finding love and the ups & downs he goes through for the same. Does he eventually find what he's looking for? Watch the film to find out.
An all-time feel-good film, ZNMD has to be watched to pump up the spirits during this time. The story about friendship, romance, career, adventure–it touches upon all topics one relates too. The film moves you but in a breezy way. Also, what better way to watch the world's vistas right now when one can't travel.
All images: Courtesy production houses & OTT Platforms