Aries
Now that Mercury is directly in your gaze and is coming out of its shadow period, things are looking brighter. You can finally move forward with your plans. It's time to let go of the story of a life that speaks of hurt, loss, rejection, humiliation, arrogance or any other type of self-loathing. Old fears and old conditioning are things of the past. Don't play victim, just take things in your control and enjoy life to the fullest. 
There is a part of you that is fearful, but that's just one part of you and you are more than that. You have the added energy of your birthday month bringing positivity into your life. As always, open birthday month with the spring equinox. The spring equinox is a super-abundant time of the year, adding a sparkle to all that you create. Fear and negative self-talk will dull that sparkle if you are focused on the ego. Self-esteem and self-worth are very important but when out of balance can translate to ego-based paranoia. Free yourself from the limitations of fear. Get a session or talk to a therapist for clarity. Meditate to bring yourself into the present. Get beyond your expectations and release attachment to the end result. Love yourself this week. 
Love and relationships:
Let go of the old way of looking at pain, shame, loneliness, abandonment etc. It's time to change the old narrative. Start with forgiving yourself for entertaining that old narrative for so long.
Work and finance:
Stop comparing yourself to others. Use the fresh energy of spring to break out of old ways of working and planning. Focus on abundance to manifest it. 
Taurus
It is time to move on, mercury is direct and the energy is flowing freely again. You seem to be at a crossroads but the energy of the fool card will help get ready for a new journey/ process. Walk with no fear, just a sense of wonder and the knowing that no matter what you do, it will take you closer to your goal. If there is nothing left for you to experience in a situation, it's time to move on. Try something new, be excited, and ready for a new experience, it is spring after all. However, If you feel like you have reached the end of the line in a certain situation, all is not lost. This situation might just resurface at a later time, so consider this a break rather than an end.
It is also an opportunity to reflect on the experience thus far and try to recognise the lessons and learn them, for if the situation were to come back around again, you would be balanced and compassionate while dealing with it. The spring equinox is bringing new opportunities for you. Regardless of what your situation is, you are being offered a fresh perspective and an opportunity to move beyond duality. Balance your chakras, ground your energies, and try to understand the concept of divine timing and recognise synchronicities. Your higher self already knows this, the small self or the mind has doubts which are natural because it doesn't have the full picture. 
Love and relationships:
It's time to move on. Work on your relationship with yourself and if it is meant to be, and if it resurfaces, you will see it for what it is. 
Work and finance:
Let go of the old ways of working or old outdated ideas of success. Try the new path that is being offered to you. 
Gemini
This month we have all witnessed very high energy, with the full moon and mercury going direct. The emphasis is on free-thinking, and you are a free thinker. You need to be open to new opportunities, adventures, happy to take on challenges, and work things out. However, when external conditions appear to block every attempt to move forward, trust that just like the ocean, the tides of experience ebb and flow. It's time to stop resisting and fighting. "When a fisherman cannot go to sea, he must stay home and repair his nets". If you can't move in the direction you want then stop and go within. Witness your need for control and the cause of your frustration, and see what comes up for you. The mantra here is to flow freely. 
Love and relationships:
It's time to let relationships transcend personal issues and personalities, and allow the partnership to form its own identity. 
Work and finance:
To be able to go with the flow you need to address your beliefs about money and abundance. Remember abundance flows from the inside out.
Cancer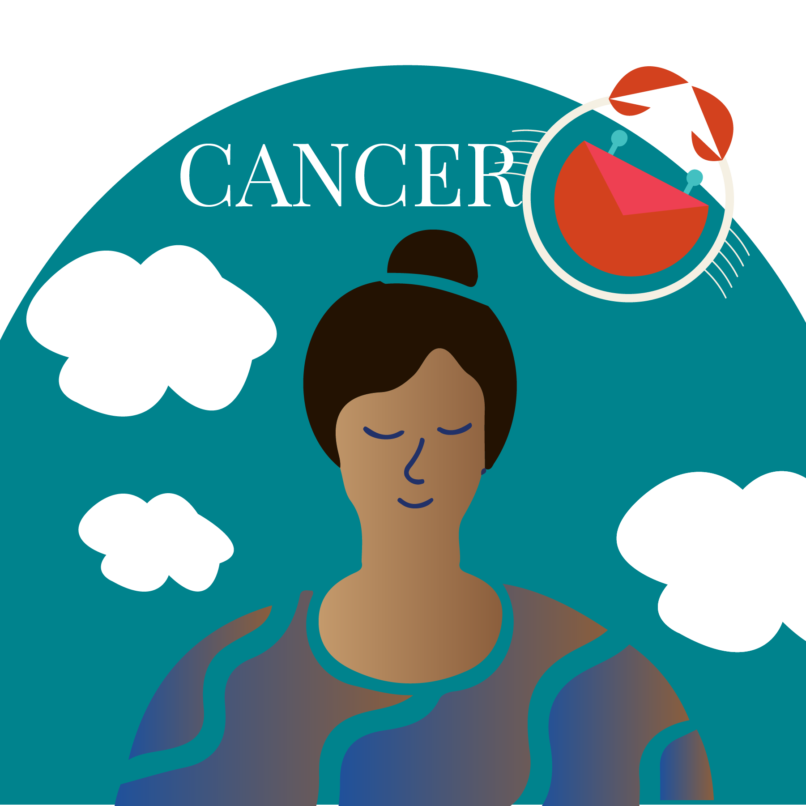 Winner winner chicken dinner!
Cancer, this month you have what it takes to make your mark. To make your dreams a reality, you must think long term and pay no attention to blockages of the present. Joy and disappointment mix with opportunity, so there is no need to fear the occasional obstacle. Life is a process and you will encounter many blocks and hiccups but you have the endurance, strength, and fortitude to carry you all the way. Use this time to develop survival skills and resilience, when faced with resistance. The universe is on your side, it is important to understand that when things are not going your way for any reason, maybe, it's not the right time. Be patience with the process. Sometimes big dreams are put on hold so that you can pay attention to the mundane, daily chores. Taking your attention away from the big bream brings you into a state of receptivity. Focus on what is in front of you, when you engage in tasks in a meditative way it brings you closer to what you seek. Move beyond judgement and negativity, and trust that it is all happening, as and when it's meant to.
Love and relationships:
You are either in or are calling in a relationship that can stand the test of time. Be open to new experiences and go with the flow.
Work and finance:
You are in the right place at the right time, take small steps to create a prosperous future.
Leo
A power-packed time with the super moon and mercury going direct. This is a time for targeted action. There is a comparison between the mind and body, and a bow and arrow. The arrow is the mind that commands the body, the body is the bow that gives support to the arrow/mind. The body and mind are in perfect harmony if they are attuned to each other, but the mind has the tendency to wander in all directions. Meditation and yoga or any sport or creative practice will help bring the body and mind into harmony. When the body relaxes, the mind can journey within and reach the source of energy, which is the essence of everything.
In order to realise your vision, you must find the synchronicity of body and mind so you can take advantage of the power that is everywhere. Release control and perfectionistic tendencies. When humans created time, everything changed, we have come to look at life in a linear way, the past is behind and the future ahead. But what if that's not accurate? What if beauty, creativity, chaos, and order are all happening right now in beautiful timelessness. What I'm trying to say is, what is yours will never be withheld from you. Miracles are present in the now so, you will always have access to them as long as you are balanced. 
Love and relationships:
Love is always right on time, but are you ready? What is yours will always be yours but you need to let go of the rest and find your personal emotional equilibrium. 
Work and finance:
Stay positive and make a commitment to stay in a high vibration. Remember divine timing is a thing. 
Virgo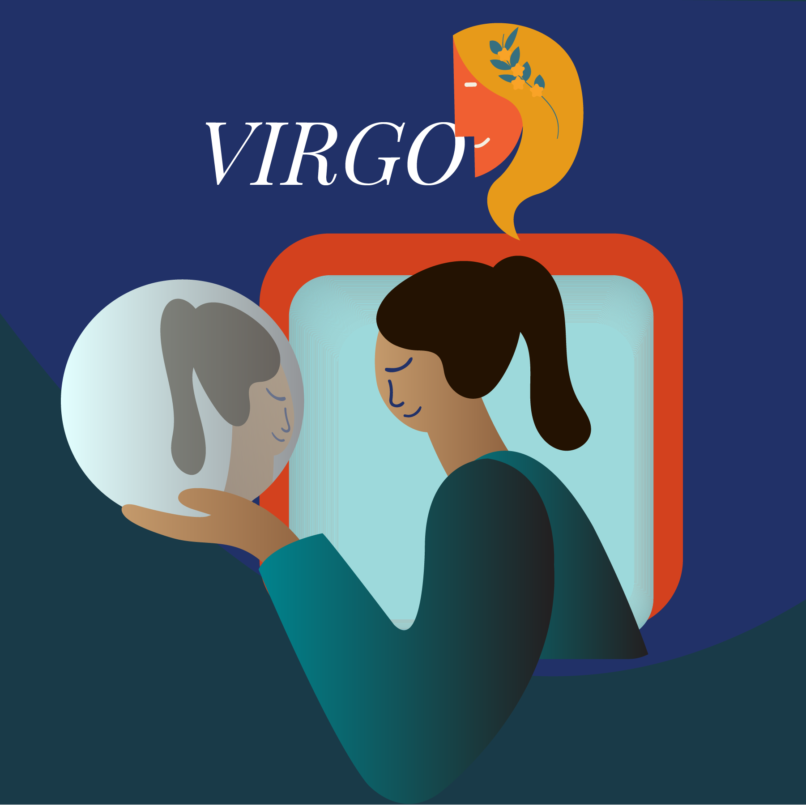 The super high energy of March might be exhausting you physically, mentally, and even emotionally. The super moon and mercury going direct have felt like a pullback of energy. Take advantage of the pullback or this time to rest and recover for very soon it's full speed ahead again. Enter a state of non-action, and allow yourself to be free of the shackles of your goals, your lists and your desires. Nothing is more important than rest and detachment because an overly busy mind blocks you from inner wisdom if you don't take a step back time and again. Stepping back also clearly reveals the dynamics present in your connection to others. Where is it that you end up compromising your integrity in order to belong? Do you change yourself so others will accept you in the group? Or do you play yourself down to fit in? If you are hiding yourself to play another role for other people then you will never be fulfilled. Authenticity is true self-expression and the only way to empower yourself. Don't be afraid to be yourself, it will attract the right people into your life, people who will enhance your journey. Your true soul tribe.
Love and relationships:
You are asked to be authentic to yourself and others. Don't compromise your own or another's integrity to fit in. 
Work and finance:
Being of service without compromising yourself, enhances the energy flowing to you. Try to choose win-win options for all parties involved. 
Libra
Your ability to trust yourself is starting to solidify as you claim our dignity and integrity, aspects of yourself that no one can take away from you. You know who you are and that is a very empowered space to be in. You have journeyed within, understanding and accepting who you are through keen observation was an added plus. The powerful energies of March are propelling the paradigm shift and you are feeling the tremors and movements. It is important to accept the changing nature of everything but you must hold on fast to your immovable nature. Staying grounded and flexible allows you to flow with the natural world. Common sense is important but so is an open mind. Stay grounded in who you are and adaptable without compromising yourself.
Love and relationships:
When it comes to people though, rigidity is setting yourself up for a fight, where there are no winners. Be flexible in relationships and notice how others are more flexible with you. 
Work and finance:
Even if you know exactly where you are going and you have it all perfectly planned out, you must relax and allow new possibilities in. There is much magic to harness. 
Scorpio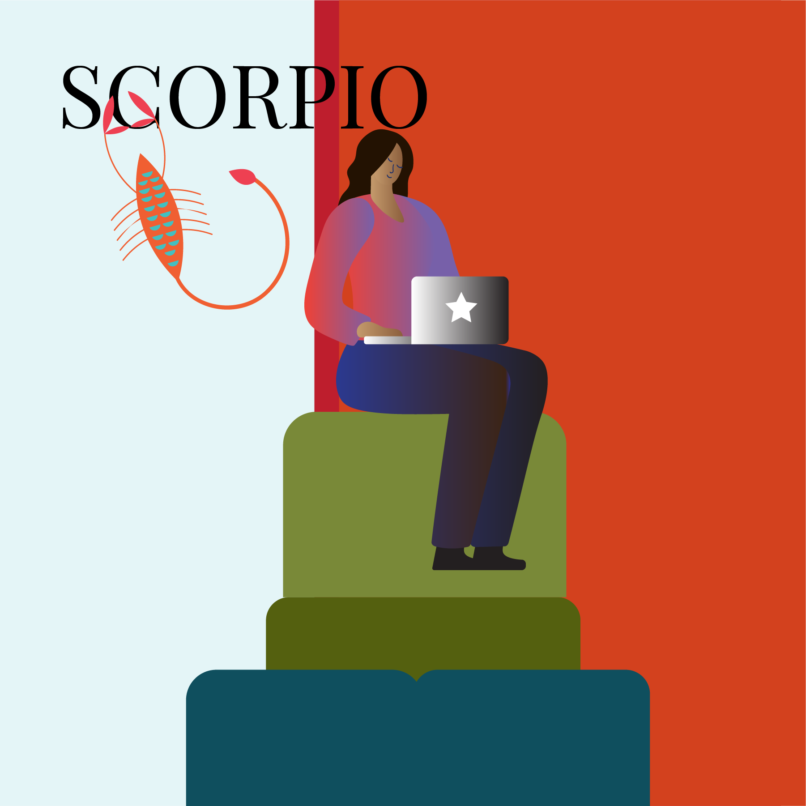 Most people see the world through a personal lens, they identify with their feelings and experiences and start to believe that this is the only reality. When this happens, one needs distance from situations to gain a clearer perspective and to understand the circumstances better. Now seems to be one of those times. The first supermoon of the decade, the momentum change of mercury going direct and the general energy of the collective are all pretty high at this point. This is a perfect time for you to explore, instead of looking at yourself, consider what you need to understand about conditions, people, and environment you live in. Certain people enter your life to take you to the next level of healing, consciousness and authenticity. Pay attention to these people, they have much to offer you in terms of healing and depth of understanding. It is also a good time to distance yourself from a project, to look at it from a different perspective, to reconnect to the essence of your goals and aspirations while letting spirit decide the perfect timing. You may be too attached to an outcome and are not being able to see the miracles – but trust that spirit has your best interest at heart
Love and relationships:
Disharmony in relationships is a sign that one must change something within. Take time out to observe your patterns before you react. 
Work and finance:
Strategic alliances are most important right now to attract the perfect people to support your dreams. Enjoy the process, stay detached from the outcome. 
Sagittarius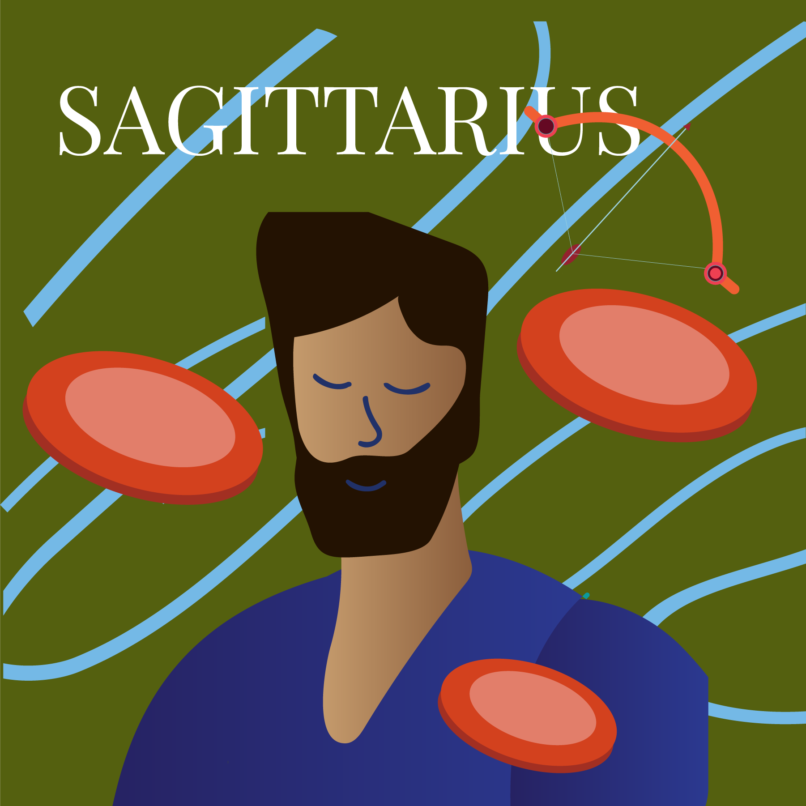 You have come as far as you can on this part of your journey, and now you are faced with a choice. The energies align harmoniously at this time to support this choice and change. This is not a time to procrastinate. Indecision is extremely frustrating and will lead to anxiety, loss, and confusion. At this juncture, you can not remain in the same place without losing your way altogether. But fear not dear Sagittarius, for the universe is supporting you one hundred per cent. You already feel this in your heart but there may be old tendencies of dependency or insecurity blocking you. The thing is you must choose a path and the choice must be yours. Don't let other people or outside influences determine our decisions (including this reading). Ask yourself the right questions or visit a therapeutic facilitator, in order to gain clarity. Breathe and relax, and be patient. Trust yourself, the natural world and the universe. Remember by not making a decision you are making a decision to not take responsibility for your actions. Stand in your power and take responsibility for yourself, everything you do sends out ripples of energy that affect the whole. When empowered and authentic, you radiate healing, affection, harmony, joy, playfulness. Stay blessed. 
Love and relationships:
Take time for yourself, to go within and understand who you are becoming as you transform. Your external relationships reflect your relationship with yourself. 
Work and finance:
Take your time to understand what you want to achieve before making decisions. There is no such thing as a wrong decision, but every action has a consequence. 
Capricorn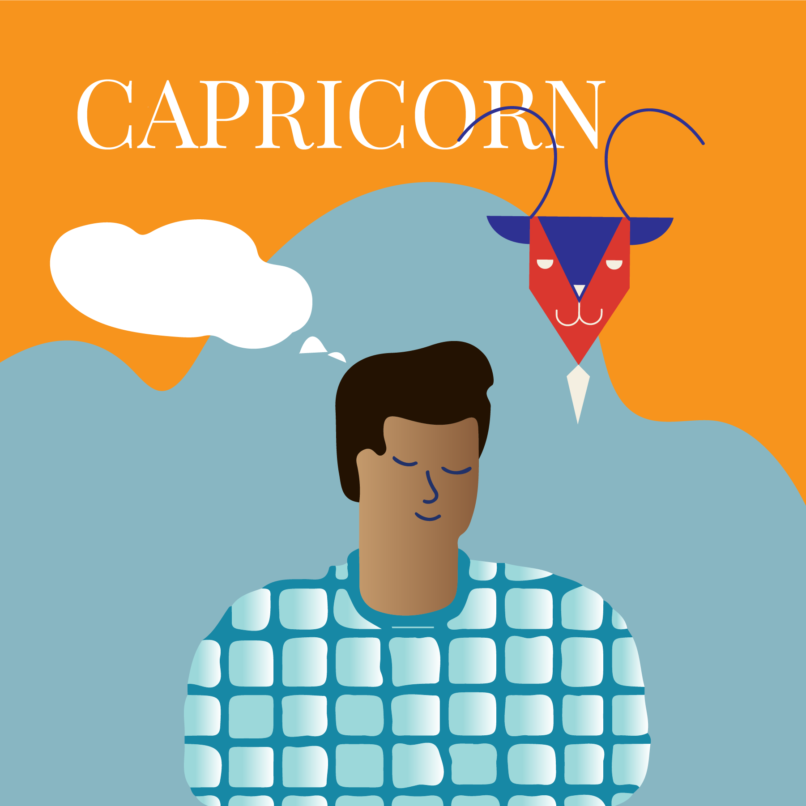 The shifting of planets, like mercury going direct and the powerful energies of the moon mixed with the general anxiety of the collective and the earth, all have a profound effect on you. Your sensitivity may be increasing and you may feel overwhelmed and restless, drained, and exhausted. It is time to rest. Take a break, if not a holiday, at least take a nap. Go into a state of no action, and allow yourself to be free of the shackles of your goals, lists, and desires. Nothing is more important at this point than rest, detachment, and neutrality. An overactive mind can block your inner wisdom if you don't rest. When you 'do' all the time, you miss all the abundance that is right in front of you. Then you start plotting, planning, and stressing about the why and the how etc, and that is tiring. This month Capricorn, the best way to make your dreams come true is to kick back and chill, rest and sleep, daydream, be creative and enjoy the process. When you are refreshed you will realise you are abundant. 
Love and relationships: 
Take a step back from relationships that are stressful and make you overthink or overreact. Once you are relaxed and balanced, you will notice harmony around you. 
Work and finance:
Be confident that success is yours. Focus on generosity and gratitude. 
Aquarius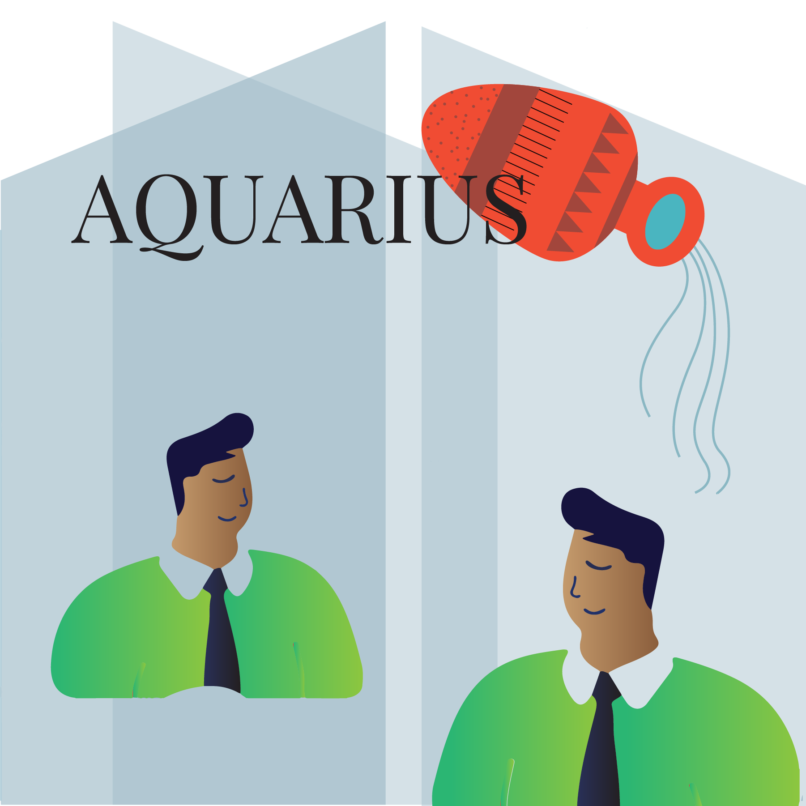 Everything happens in the now, only this moment counts. You have what it takes to handle anything today if you let go of the need to look into the future or reflect on the past. Whenever you find your mind drifting into the past, wondering if things could have been better or the good old days or even when you look too far in the future, you leak energy. The past and future are illusions. Whenever you leave the present moment, you are disconnecting from your inherent power to manifest your reality. Stay in the here and now and ease into the flow of life. Not everything in life will always go your way, and when life closes doors then, take the opportunity to adjust your plans. Stop resisting and fighting, take advantage of this time to go within and balance all five elements. With a balanced approach and a go-with-the-flow in the here and now attitude, you are a magnet for miracles.
Love and relationships:
Let go of past fears to navigate your present relationships. Stay in the present and flow.
Work and finance:
Focus on what you are building, in the present, without being attached to the outcome. There is magic and endless potential in the now.
Pisces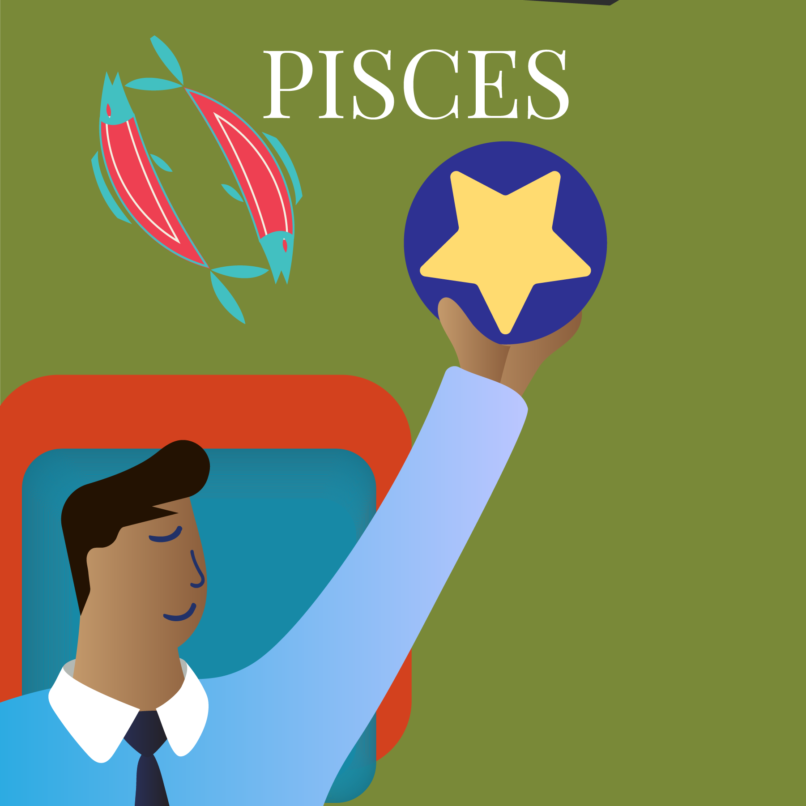 The second half of March is all about letting go of attachments that corrode your body, these attachments can be represented by material things, but also by strong ideas regarding the good or bad that remains fastened to real life. Right and wrong, good and bad are not universal truths, these are moral truths, that were constructed to keep society in check. But since the shift in consciousness, we are beginning to notice that these are not solid, sustainable rules – what is right for someone may be wrong for someone else. The universe has a different way of working, it works based on vibration. Love, peace, joy, abundance, healing are all examples of high vibrations. Guilt, fear, resentment etc have lower vibrations. The universe matches vibration to vibration and that is what we call manifestation. Now if you continue to think a low vibrational thought, then the universe matches vibrations and you manifest from a lower frequency but when you raise your vibrations then you make higher frequency matches. The point is, dear Pisces, that you stay peaceful and flexible, you will maintain a high vibration and manifest the life of your dreams. 
Love and relationships:
We learn so much from our relationships about ourselves. Stay flexible and teachable and enjoy high vibes.
Work and finance:
While manifesting, don't be attached to the outcome, stay open to new ways of doing things, and unexpected outcomes that are blessings from spirit.