The Tarot is the mirror of our soul. Each card reflects what's not only going on within us but also, symbolises our divine connection to the forces of the Universe – those which we can see and those which we cannot. The images printed on the cards are symbols that contain the keys to unravel all the mysteries of our existence. However, these images have a life of their own, and thus, they change whenever the cards are shuffled. Every shuffle infuses them with magic. Every shuffle infuses us with magic. And so it goes for the May 2021 horoscope.
The following are divinely guided messages from The Universe through the medium of the Tarot. Though divided through the twelve signs of the zodiac, the message is highly personalised for you. The same force that guided me to pull the cards is the very same force that's guiding you to read the message. I encourage you to keep an open heart and an open mind – that way, you'll be more receptive to magic, and find the guidance you need for the fortnight.
For those who aren't familiar with their astrological chart, I would suggest reading the passage pertaining to their Sun Sign – i.e. the zodiac sign that the Sun was passing through at the time of your birth. For example, if you were born on August 19, the Sun was passing through the sign of Leo. Thus, you would find your divinely guided message under Leo.
For those who are familiar with their astrological chart, I would suggest reading the passage pertaining to their Sun Sign, their Moon Sign, and their Rising Sign – also known as the Ascendant or the 'Lagna'. The combined message will be all the more powerful for your journey.
The drastically dramatic times we're experiencing on earth is a reflection of the drastically dramatic times in the heavens above. The cosmos is undergoing a major energetic shift and its effects are rippling over to our lives. However, this is all part of a great divine plan that is essential in our evolution. We may not see it now, but soon it will all make sense.
With a second wave of the pandemic spreading like wildfire, this fortnight, and the time after is going to be precariously tricky. So please, take good care of yourself – stay safe, wear a mask, boost your immunity by eating well and exercising, don't be a 'Karen', and open your heart to these beautiful messages that The Stars have for you.
Aries May 2021 horoscope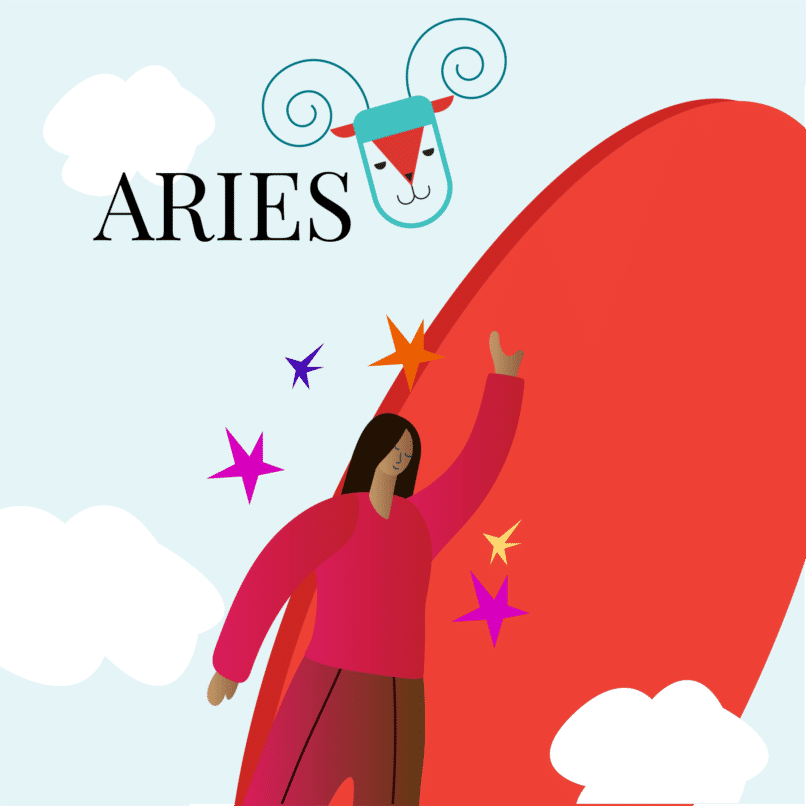 This fortnight is perfect to spend some quiet time with yourself, reflecting on your life and everything that's led you to where you are today. Allowing moments of honest self-reflection will enable you to not only gain a deeper understanding of life but also help heal all still hurts.
It's important to declutter the chaos within so that you find the clarity to focus on what's really important. Prioritising your life allows you to function effectively in the present, as well as, smoothly flow into the future with a sense of peace and calm.
Tauras May 2021 horoscope
Always remember that you are blessed, and even when the times seem grim, The Universe will always ensure that all your needs shall be met. Remember that you are not alone in this, there are plenty who are willing to help – especially in the angelic realm. Don't be afraid to ask for it.
Holding onto fears and insecurities only lead to scarcity and strife to multiply within your life. Let go of them, they serve no purpose – practical or spiritual – within your life. You have so much to do, and don't need to be burdened by them.
Gemini May 2021 horoscope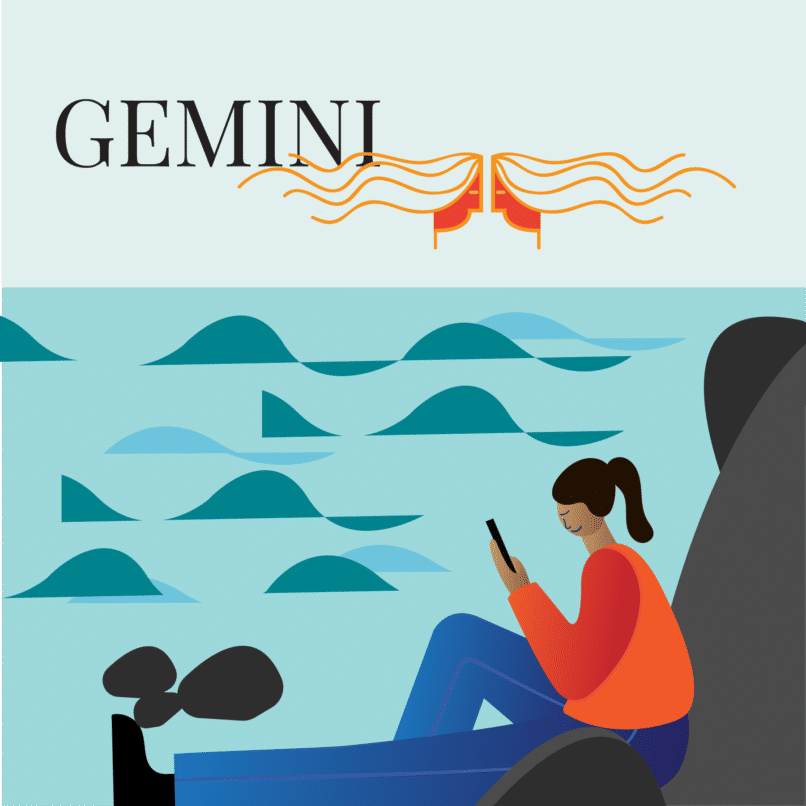 In these chaotic times where negativity seems to follow throughout the news and social media, it's so important that you actively try to focus on the brighter side of life. I know – easier said than done – but, sometimes we just have to just do it without creating too much of a fuss.
No, this isn't about turning a blind eye to all that's happening. Be aware of it all. It's important that you do so. However, make sure that you're not drowning in doom-and-gloom. It's okay to be pleasantly distracted – sometimes it's what keeps us sane. Don't feel guilty about it – we all need it.
Cancer May 2021 horoscope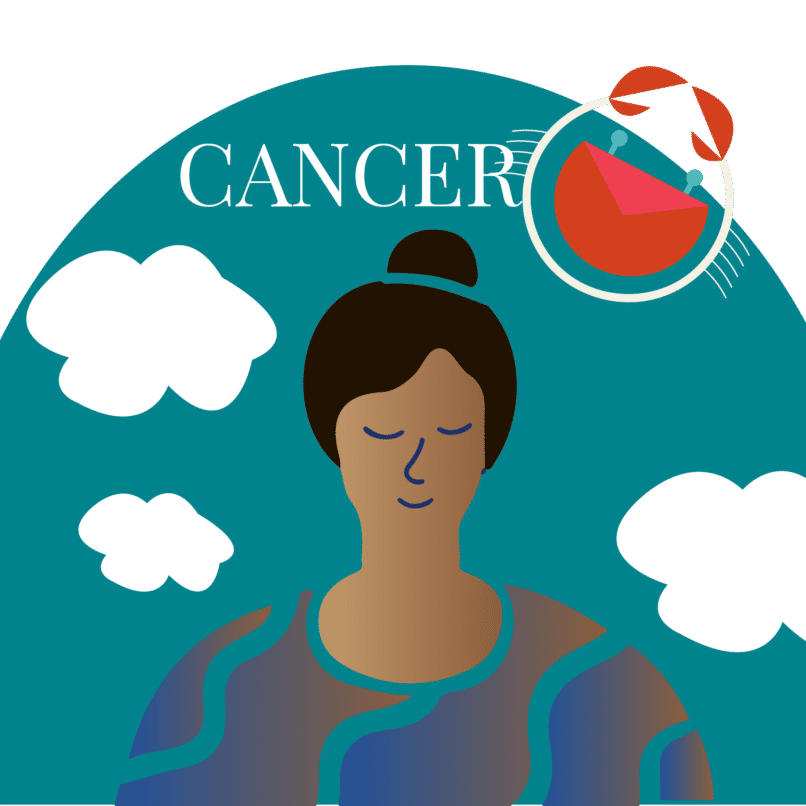 You are divinely protected by forces beyond the human realm of consciousness and understanding. Always remember that! The Universe has sent powerful forces to help you through these times. Believe and Trust in their power – and give them all your cares freely.
Nothing is too small nor too big for you to handle. You've been blessed not only with the physical and emotional strength to make it through but also with special divine forces by your side to aid you along the way. Never give up hope – for hope is what empowers the sun to rise after the darkest nights.
Leo May 2021 horoscope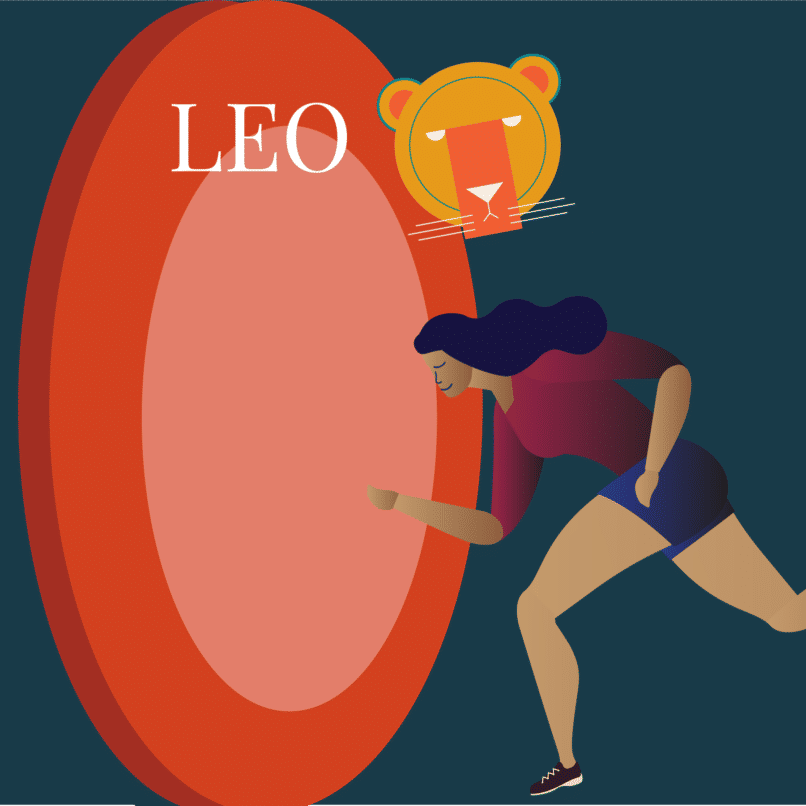 Focus on love this fortnight. The love that you've shared, and are still sharing. Be it with family, friends, loved ones, and even those who are no longer with you – focus on loving them. For the love you've shared is eternal, and The Universe has kept accounts of it.
Whenever you've expressed love, even through a random act of kindness towards a stranger – you've created incredible amounts of 'good karma' brownie points. In these chaotic times, you'll be surprised how these will come to rescue you from the darkness.
Virgo May 2021 horoscope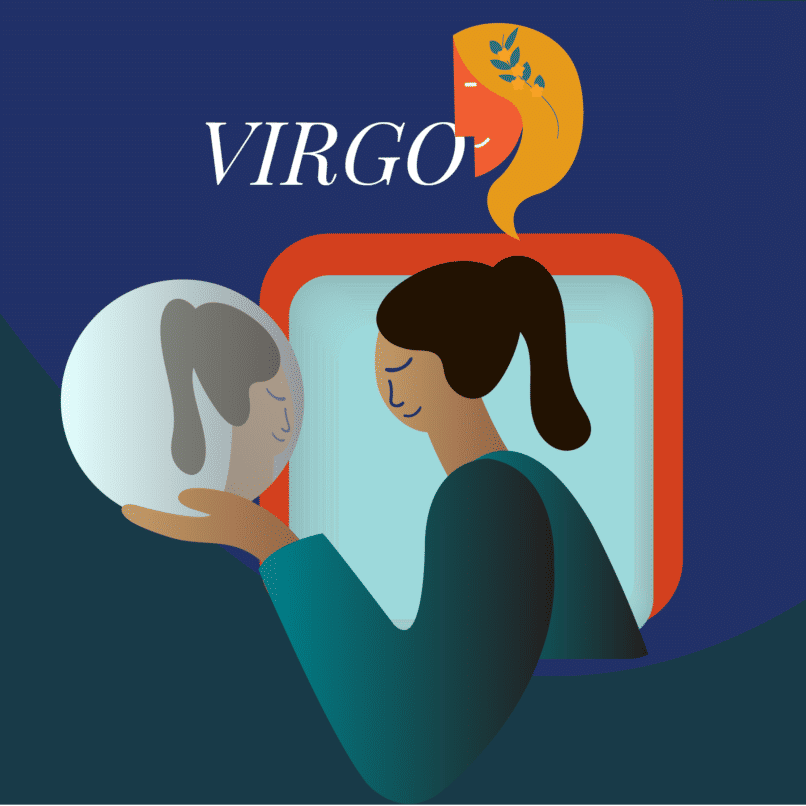 There are many who depend on you, for in chaotic times, you function efficiently and smoothly – especially when it comes to taking care of loved ones in need. This fortnight, be prepared to be there for your loved ones, for they truly will need your help in oh so many ways.
Remember to take care of yourself as well. There's no point going the extra mile for everyone else while you're constantly in a state of depletion. Remember, you are human too – and thus need to look after yourself. A healthy you make everything else smoothly come through!
Libra May 2021 horoscope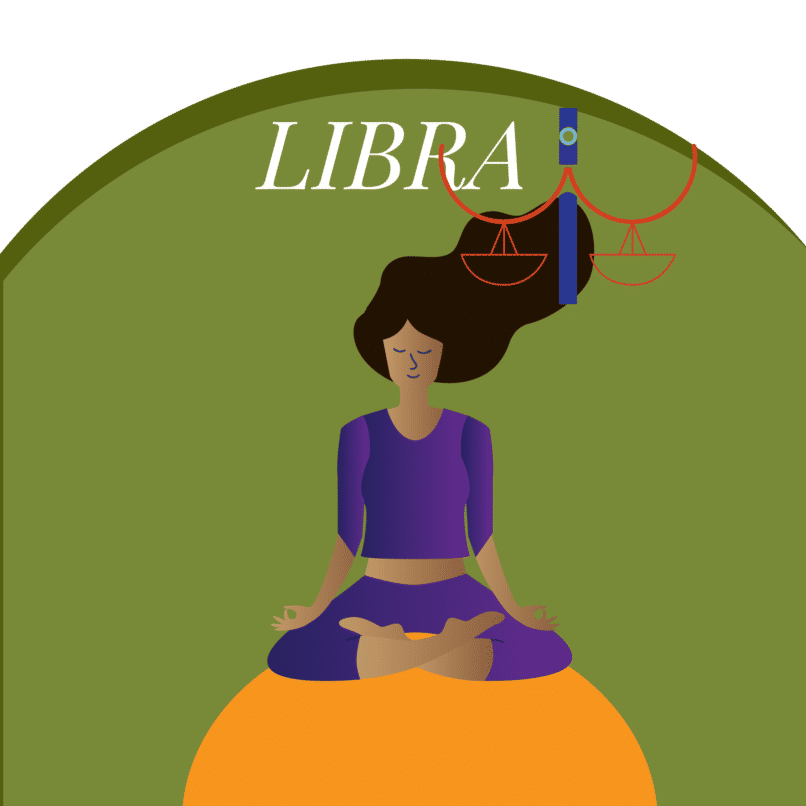 Guard your thoughts carefully for they create your reality. Instead of focusing on what you don't want – focus on what you actually want. By focusing on avoiding chaos, we inadvertently create and multiply it around and within us. So, instead, focus on peace and calmness.
Right intent is everything, and precision of thought is key – especially in these chaotic times of despair. This is also a time to remember what is truly important and not get trapped into obsessing over things that are actually distractions and cause pain chaos. Breathe!
Scorpio May 2021 horoscope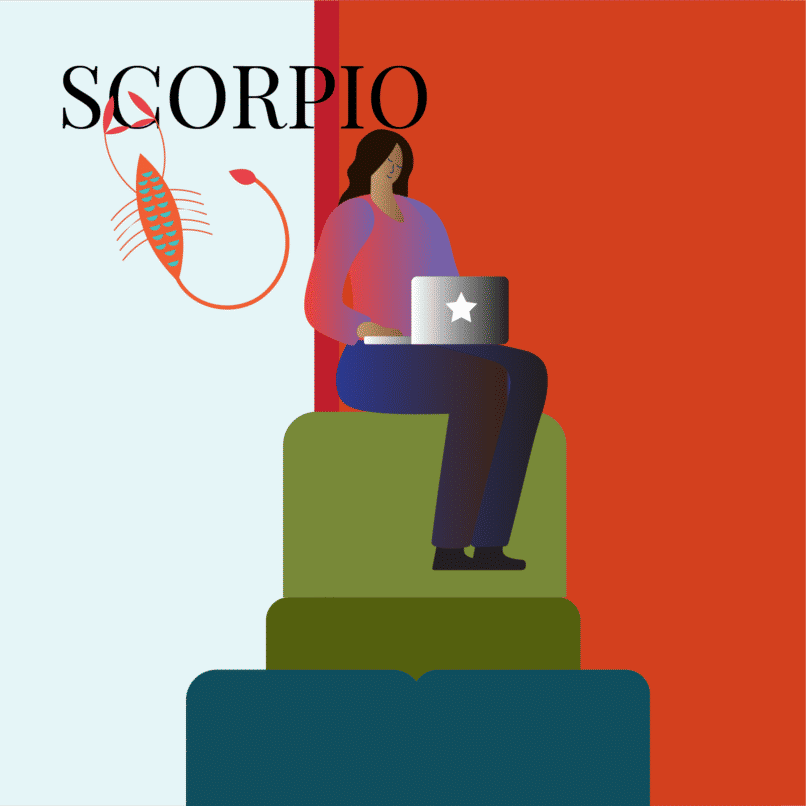 To have people depend on you – especially in times of crisis – is a blessing indeed! The opportunity to help them out is how not only can we absolve ourselves off of the past – but also create karmic brownie points for a happier and peaceful future.
Putting the needs of your dependents ahead of you is powerful, for it gives you perspective on what is actually important in life. This way you're able to see through all the distractive illusionary veils of deception – and live a fulfilling life with honesty and integrity.
Sagittarius May 2021 horoscope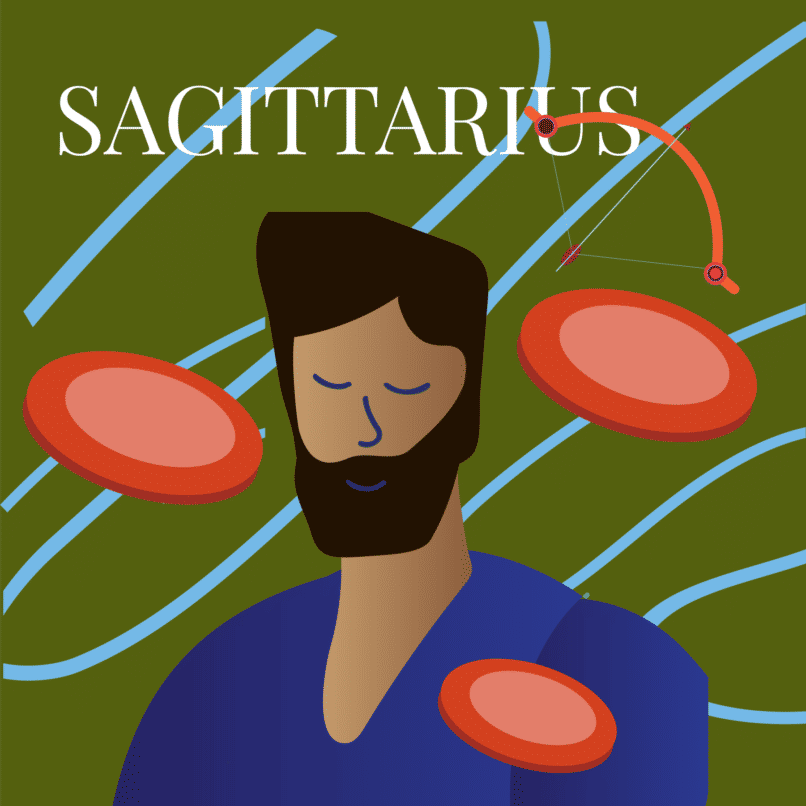 Sometimes the most important journey we take is within our mind and heart. In these chaotic times, meditative practice can work wonders for you in ways you cannot even imagine. Even if it's just for two minutes a day – just focusing on your breath can work miracles.
It doesn't need to be complicated. Just close your eyes, and focus on your inhale and exhale. Don't try to control it – just observe it. With patience and regular practice, you'll be surprised by all that you discover on this journey, as well as, how it changes the world around you.
Capricorn May 2021 horoscope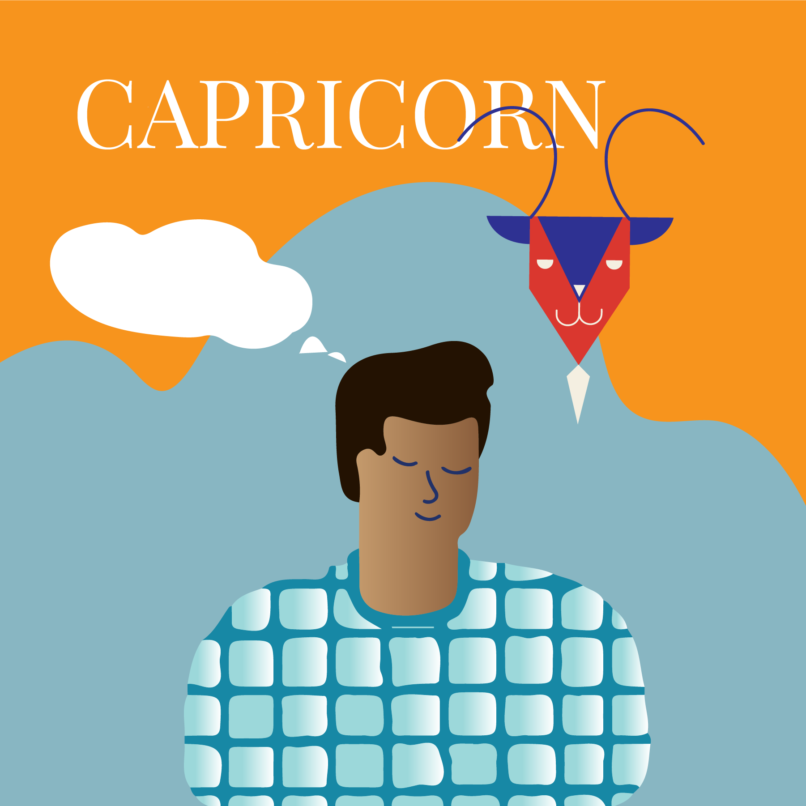 Listen and pay attention, for The Universe is sending divine guidance your way, with instructions on how to live a happier and more fulfilling life. This guidance can come randomly and through unexpected sources – even in a dream state. Nothing is a fluke – everything is divinely guided.
Listen carefully and decipher these messages. Remember to read between the lines and look deeper than the surface meaning. Subtext is king, and symbols mean more than the conscious eye can see. Along with your eyes, ensure that your heart is open to receiving these messages.
Aquarius May 2021 horoscope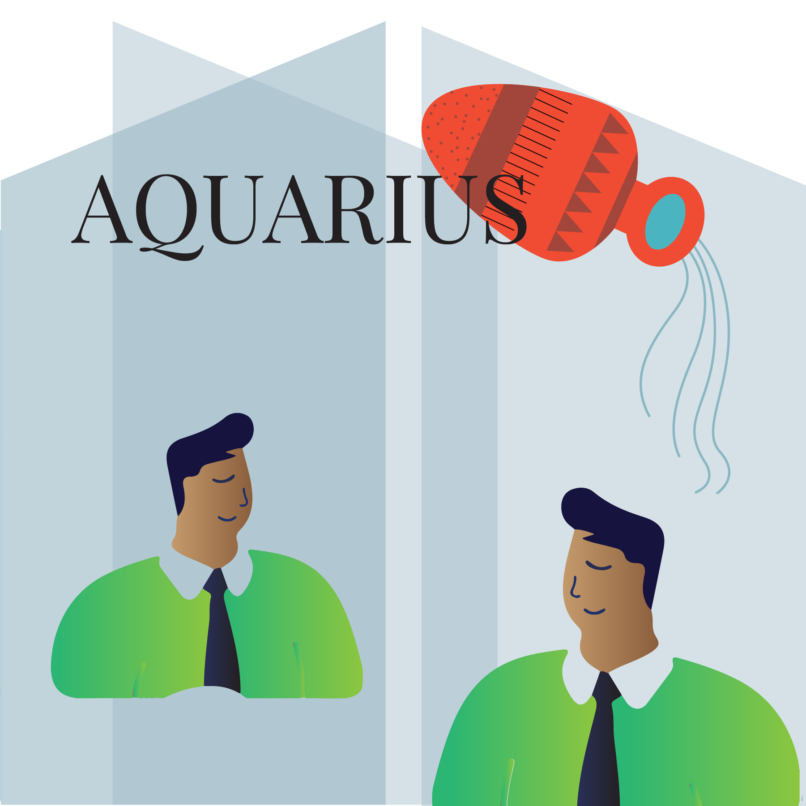 Be honest with yourself. You know what's the truth, and you know that denying it won't change the gravity of the situation. No matter how bitter or how harsh it is – embrace and accept the truth. For the truth shall set you free – especially from the lies that entrap you and those around you.
Your personal ethics and integrity are what separates you from so many shady characters around you. Do not give into them! Do not let their lies dim the shine of your truth. At the same time, do not be afraid to face your truth. Rise and thrive ethically. It's for your own good!
Pisces May 2021 horoscope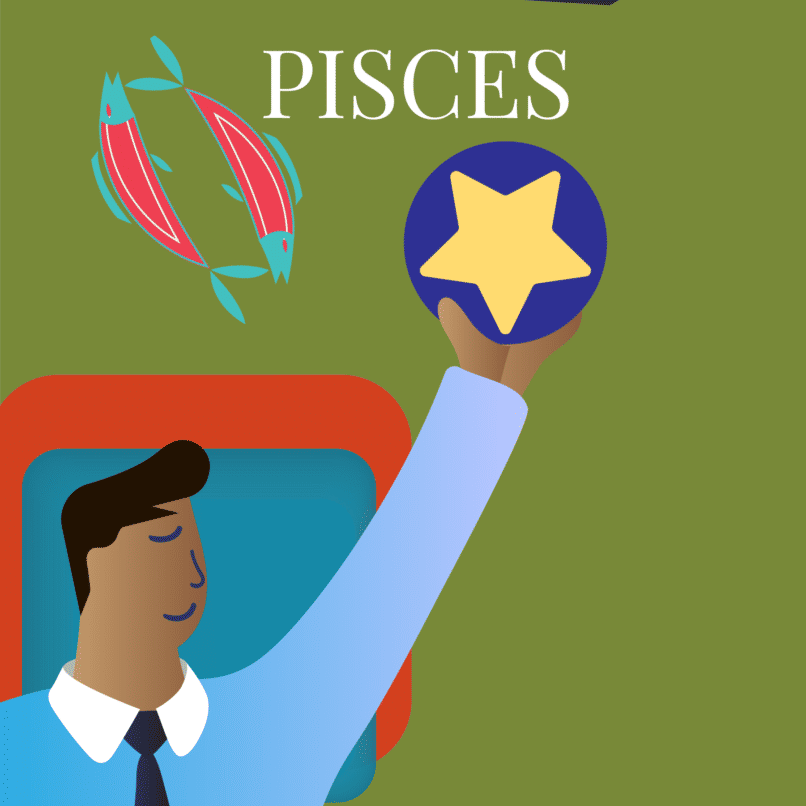 Sometimes, being a friend can be the most powerful thing you can do for others. In these chaotic times, you may feel helpless – especially to those around you who are suffering. However, just listening to them, or asking how they are feeling, or a simple act of kindness – can make a world of a difference.
There's a difference between being a friend and being a martyr – remember that always. You aren't responsible for bringing peace, love, and joy into the lives of others. However, you can be a friend and give them the encouragement they need to manifest a happy and peaceful life. Clear boundaries help make the heart stronger and the mind calmer.