Netflix just dropped the trailer of its new Original Series Fabulous Lives of Bollywood Wives, and we are having nightmarish flashbacks from the best episodes of The Real Housewives of Beverly Hills and Keeping Up With the Kardashians (and you can also include a little bit of Sex and the City). The show will grace our screens on November 27, 2020. 
Despite being cooped up at home, our summer wasn't short of any drama and controversy. We are hinting at Indian Matchmaking, a reality series on Netflix that highlighted the ugly truth behind arranged marriages among the upper-middle-class Indians (India or abroad). Now the OTT platform is back with another reality series that we didn't really ask for but will watch. 
Fabulous Lives of Bollywood Wives is all about the fabulous but forgotten wives of Bollywood who, until now, were busy launching their fabulous kids in the industry. Twenty seconds into the trailer and the script reads, "our lives can be quite mundane" while pulling in at a shopping mall in a Rolls Royce. Considering the premise of a series, this is obviously an exaggerated version of the reality for the sake of entertainment and TRP. Though it doesn't discard the simple fact that they were bored and someone had a hackneyed money-minting script in mind.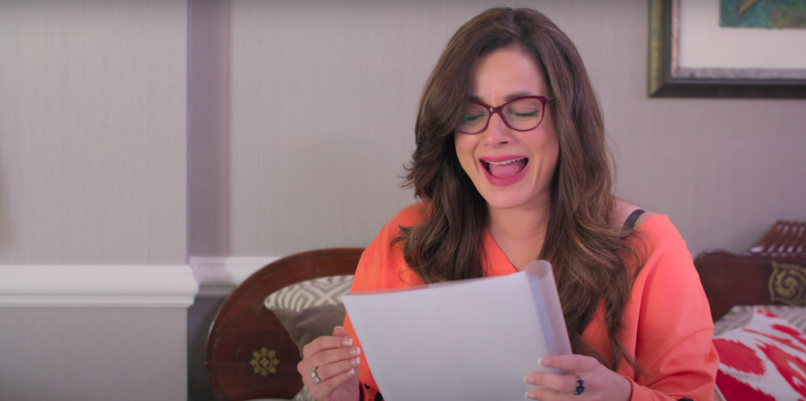 The series will take us behind the lives of four wives (and BFFs of almost 25 years): Seema Khan, Maheep Kapoor, Bhavana Pandey, and Neelam Kothari Soni. Seema Khan is the wife of actor Sohail Khan (brother of Salman Khan) and a fashion designer. Maheep Kapoor (formerly Maheep Sandhu) is the wife of actor Sanjay Kapoor (brother of Anil Kapoor) and who has been trying to launch their daughter Shanaya Kapoor in Bollywood. Bhavana Pandey is the wife of Chunky Pandey and a costume designer who not-too-long-ago launched their daughter Ananya Pandey in the film industry. And Neelam Kothari Soni is the wife of Samir Soni who used to be an actress and now a jewellery designer. 
The four ladies have come together to put on a show for the world to see, which will include cameos by Gauri and Shah Rukh Khan, among others. 

While the teaser looks quite tempting, we still have to decide whether we are ready for an Indianised version of this kind of reality show. 
All images: Courtesy Netflix