Tamil and English meet at a delightful hip-hop intersection, courtesy of the 26-year-old first-generation Singaporean-Indian rapper Yung Raja. Here, we spoke with him about his latest single Mami, flamboyant fashion cues, the inevitable rise of South Indian rappers, and more.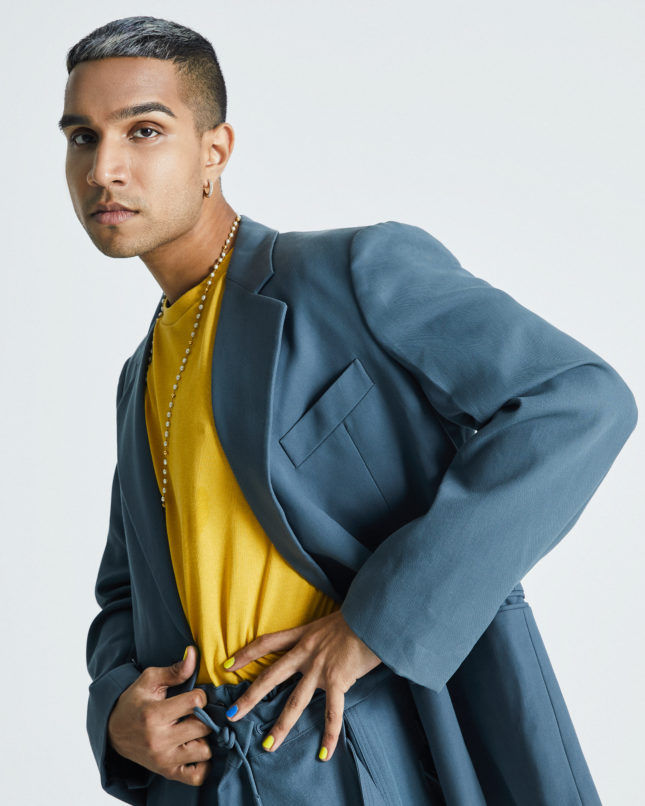 He caught our attention with Mad Blessings (2019) and then again with Muneru Valiba (2020) before blowing our minds with another absolute banger, The Dance Song (2020). Now, Yung Raja is back with a neruppu (fire in Tamil) single, Mami, which marks his foray into the US territory with Alamo Records, a label representing artists such as Lil Durk and Smokepurpp. As the first Singaporean to get featured on NME's 100 'artist to watch' list, Yung Raja is busy slaying all cultural cliches with one surefire hit at a time.
Technically, Yung Raja was born almost four years ago when Rajid Ahamed started making music professionally. While Rajid Ahamed is more toned-down and slightly introverted, Yung Raja is his amplified alter-ego. The actor turned bilingual rapper, born to Tamil parents, created a battleground where both Indian and foreign rap take the lead in its own unique, winning way. The representational Indianness via snappy and evocative wordplay and psychedelic videos has bestowed Raja with a culture baton that he hopes to take forward into the world.

What prompted you to become a musician?
I've always been a hip-hop enthusiast. Of course, I didn't register this when I was younger, but my passion for rap has been quite extreme. I used to record covers of my favourite songs to see if I can get them right and later upload them on Soundcloud.
Before rapping, I was devoted to acting. As a kid, I was chubby and wore glasses. I was bullied. One day my mother took me to an audition for a drama that was to be televised, and out of 800 people, I was in the top 10 list. That really boosted my morale and gave me the validation I'd been craving. Acting is my first love, but it failed to reach its fruition. Naturally, I shifted my attention to music. It felt natural and smooth to kickstart my career as a professional singer — probably the most seamless experience of my life. Both lanes gave me an unshakeable sense of validation, but music also let me express myself fully.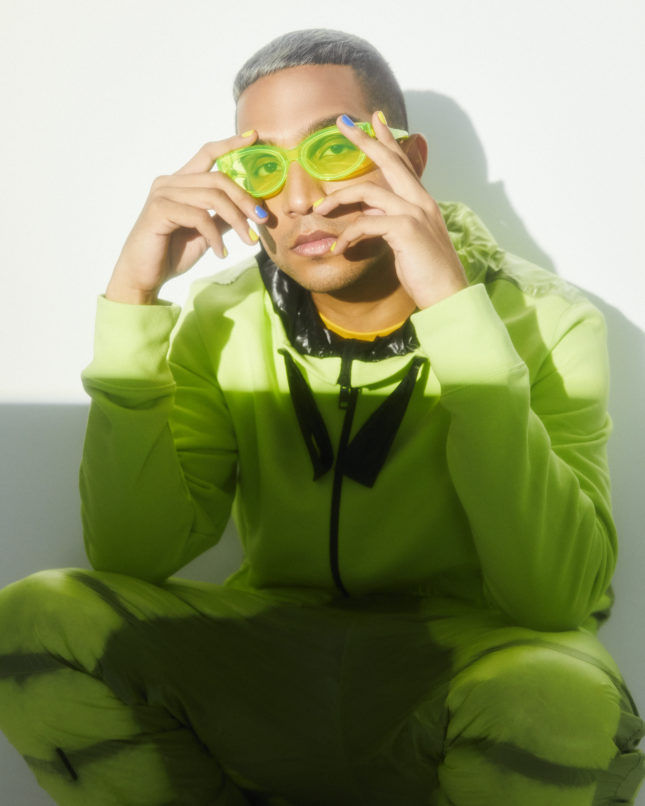 What kind of music did you listen to growing up? Tell us your top three rappers.
Almost 100 per cent South Indian. Our music is classical and so melodic. Around the age of 10 though I discovered hip-hop. It made such a powerful impression on me, which is also the polar opposite of South Indian music. My top three rappers on the list have to be Notorious B.I.G., Lil Wayne, Kanye West.
What made you choose Yung Raja as your moniker?
My mentor chose this moniker. I wasn't feeling it in the beginning, to be honest. There are so many 'youngs' and 'lils' around. But it eventually grew on me. I later found out that it translates to Ilaiyaraaja — a famous Indian composer and musician — as Ilaiya means younger in Tamil. That was purely coincidental.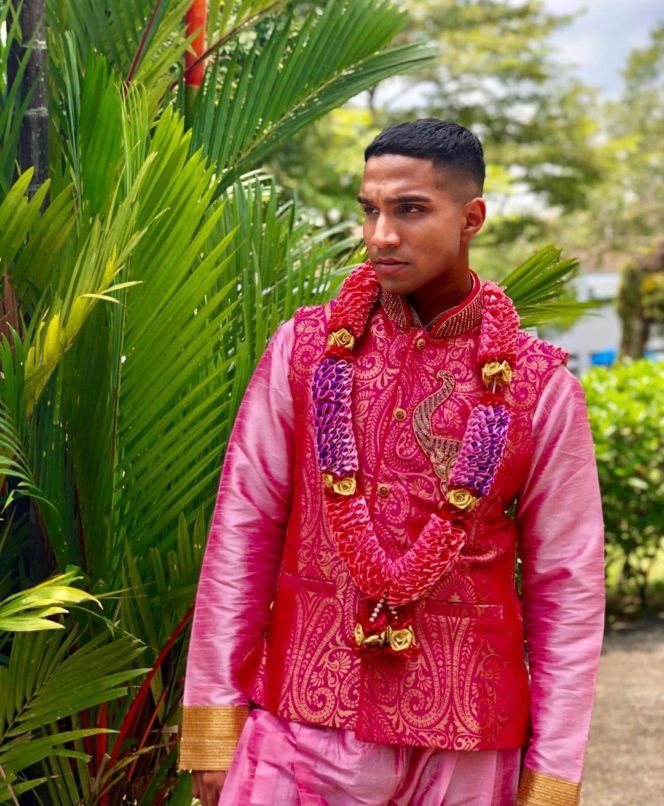 How did your parents react?
They didn't get it at first. They didn't understand what it meant to be in a studio, trying to create a song. I barely spoke with them about my passion for music because they (typical South Indian folks) had no clue about western rap and hip-hop. I was awaiting a moment of realisation, an epiphany. And that moment was when they came to my show and heard the crowd singing along and chanting my name. To this, they exclaimed, "Okay! This is what our son does — this is cool. I can live with this."
How has music changed your life? What's your creative process?
One of the biggest ways it has changed my life is helping me bridge the western world and the eastern world. It made me feel whole. I can now co-exist comfortably in both these worlds without having to compromise either.
View this post on Instagram
The creative process involves tremendous teamwork. I'm blessed to have some of the brightest and skilled individuals on my team. The unparalleled synergy we have built in the last few years has resulted in some fine work. Some of the notable people on the team are Flightsch and Jasper Tan of Vadbibes. Flightsch has been my producer for four major singles. He built a world for Yung Raja to live in, a sonic world. And Jasper Tan is the creative genius behind all the music videos.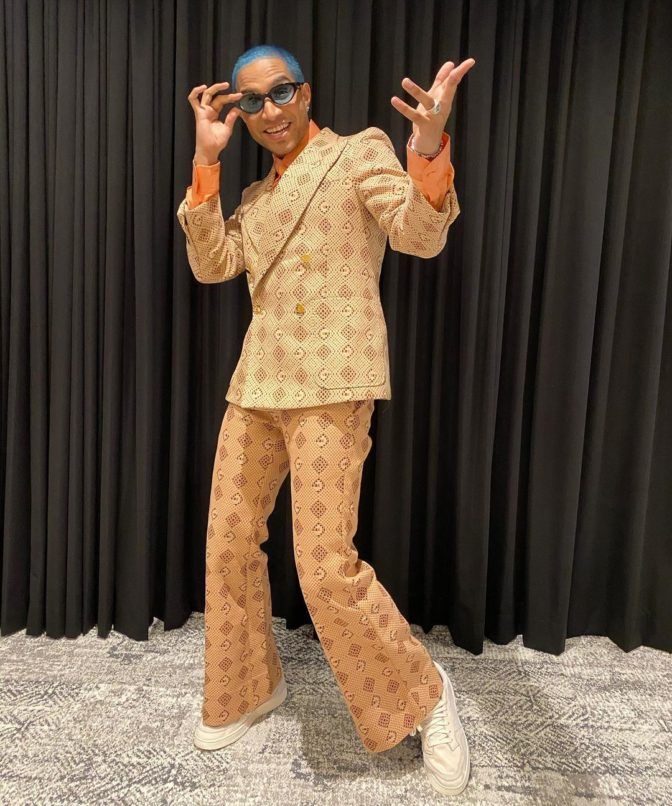 Describe your fashion choices.
My fashion choices are unconventional. I don't like anything trendy or within a style genre. I dislike putting myself in a box because, as an artist, anything you do becomes a form of self-expression, whether it's painting your nails or choosing your hair. And I'm also quite thick-skinned, so I don't shy away from experimenting with different styles.
Who'd you like to collaborate with?
The collaborations of my dream will feature South Indian artists such as Sid Sriram, Hiphop Tamizha, Arivu, and the legendary AR Rahman. And these dream projects seem to be coming to fruition, and I can't wait to share those.
The future of South Indian rappers is nothing but bright. We have successfully taken a borrowed culture and made it our own. We localised and contextualised it, which celebrates a drastic shift in hip-hop culture.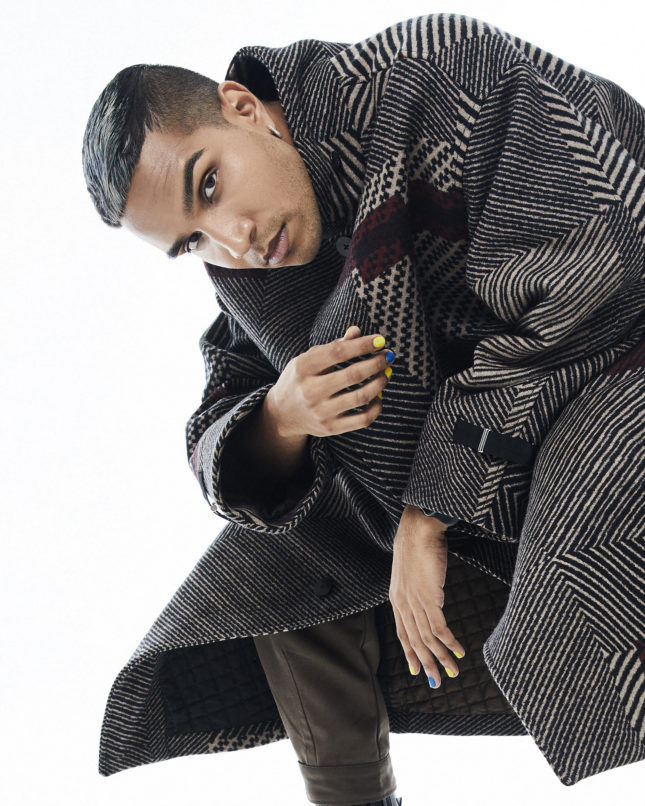 What's the next for Yung Raja?
I'm focused on creating more music this year. It's no longer going to be one song a year (laughs).
All images: Courtesy Hans Goh and Yung Raja/Instagram