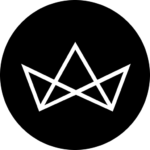 I For India Concert is bringing together SRK, Virat-Anushka, Will Smith, Bryan Adams & 80 more for COVID-19 fundraising
Bollywood and Hollywood bigwigs have joined hands to raise funds for the fight against coronavirus. Here are all the details to know before you tune into the I For India Concert.
Four hours of live concert. 85 of the biggest names in Indian and American film industry. Karan Johar and Zoya Akhtar have pulled out all stops to join the fight against coronavirus. The two Bollywood veterans have organised the I For India Concert, which aims to raise funds for India's battle against the COVID-19 pandemic.
This news was shared by participating actors and industry professionals on Friday, where they took to their social media handles to announce this initiative by @GiveIndia. In the works for two weeks now, a note shared by Johar read as follows, "…We started work on India's biggest concert. To entertain people who are locked-down at home. To pay tribute to those who work on the frontlines while we work from home. And to raise funds for those who have no work and no home. And when we were just days away from the concert, we lost two of our leading lights Irrfan Khan and Rishi Kapoor. A stark reminder that life is fleeting. We must play our part. And keep the show going. So with a prayer in our hearts and a song on our lips, we bring you #IFORINDIA the concert for our times."
Coming together for the community and extending support to those most in need right now, the I For India Concert will see the likes of Ranveer Singh, Lilly Singh, Vicky Kaushal, AR Rahman, Mindy Kaling, Katrina Kaif, Diljit Dosanjh, Ustad Zakir Hussain, Kareena Kapoor Khan, Jonas Brothers, Priyanka Chopra, Will Smith, Mick Jagger and many more. The concert will be streamed live across the world on Facebook at 7:30 pm IST, Sunday, May 3.
View this post on Instagram
You can tune in here, and donate here.
The global COVID-19 crisis has left each one of us deeply affected and we want to help. Our publishing house, Burda Media India has organised a fundraising campaign to donate RT-PCR test kits to the worst affected areas in India, which will be secured from our testing partner Mylab Discovery Solutions. More details in this story. You can help these kits reach many more by donating here for the cause or by adopting a kit.