What's dropping today? Fahadh Faasil's Irul on Netflix. Here are 5 reasons why there is nothing else you should be watching this weekend. 
It's today. Fahadh Faasil's Irul drops on Netflix and finally we get to see what Netflix has been teasing us all with when it says – "A dark rainy night, an empty house, a stranded couple and an unknown man. A sleek game of the cat and the mouse starts playing on, as the three of them find a dead body in the basement". 
The film has only 3 characters. Alex (Soubhin Sahir) and Archana (Darshana Rajendran) play a couple stranded in a house with Fahadh Faasil and a dead body that they stumble on in the basement. The trailer has all the makings of a great whodunit. Shadow play, frustrated outbursts, sinister music and a menacing central character – what more do you need on a Friday night. 
5 reasons why Irul should be on your weekend must-watch list:
For Fahadh Faasil himself
There cannot be a better reason than to watch this for Fahadh Faasil. The man has been a master of getting in the skin of characters – be it Shammy who mentally unravels in Kumabalangi Nights; the incorrigible Prasad from Thondi Muthalum Driksakshiyum, the stoic Aloshy from Iyobinte Pusthakam or the journey his Viju Prasad took to become Preacher Joshua Carlton in Trance This is going to be a treat from a versatile actor with a massive range.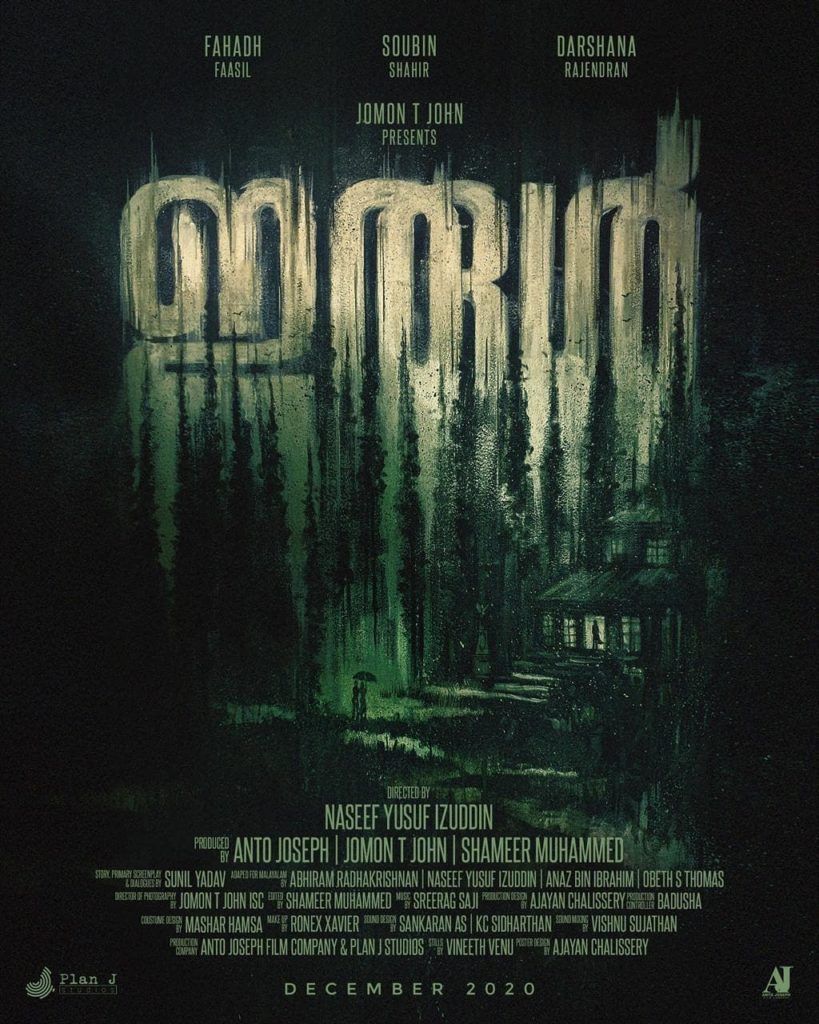 ALSO READ: Here's everything to know about the new Netflix movie Pagglait
Irul movie cast: The Trio
Soubin Shahir and Fahadh will be seen in a movie together after the hit Kumabalangi Nights. They also worked together in Maheshinte Prathikaaram and Iyobinte Pusthakam. Soubin Shahir himself is a titan among Malayalam actors playing some amazing characters like Jomon in CIA, Majeed in Sudani from Nigeria and Prakashan in Kali to name a few. Darshana Rajendran will be seen with Fahadh after their last film together C U Soon.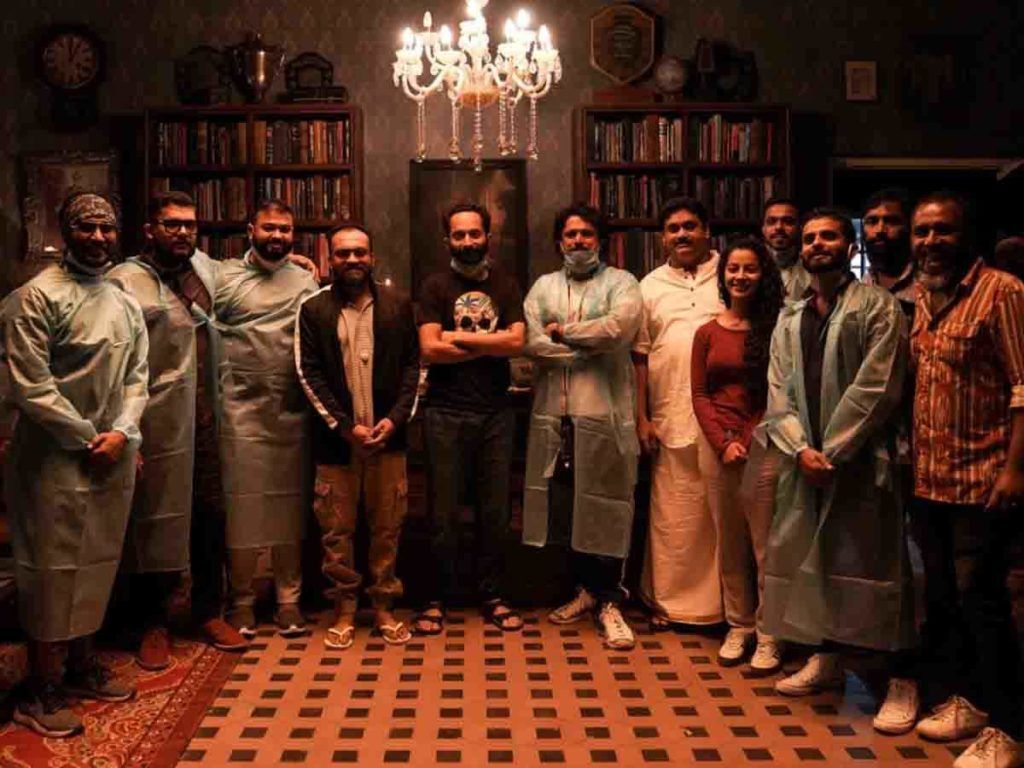 Fahadh's second movie to be shot during Covid times
Fahadh's C U Soon, his last release was shot completely on an iPhone in keeping with Covid-19 safety protocols. This time round Irul was shot in a 30-day schedule in Kuttikanam in Idukki, most of it in a single home set, with the team wearing masks, face shields and safety gear as much as possible.
Catch the riddles the stars dropped on their social media handles
The three stars of the movie shared riddles related to the film on their social media. Did you catch those yet? Check out what Fahadh, Soubin and Darshana say.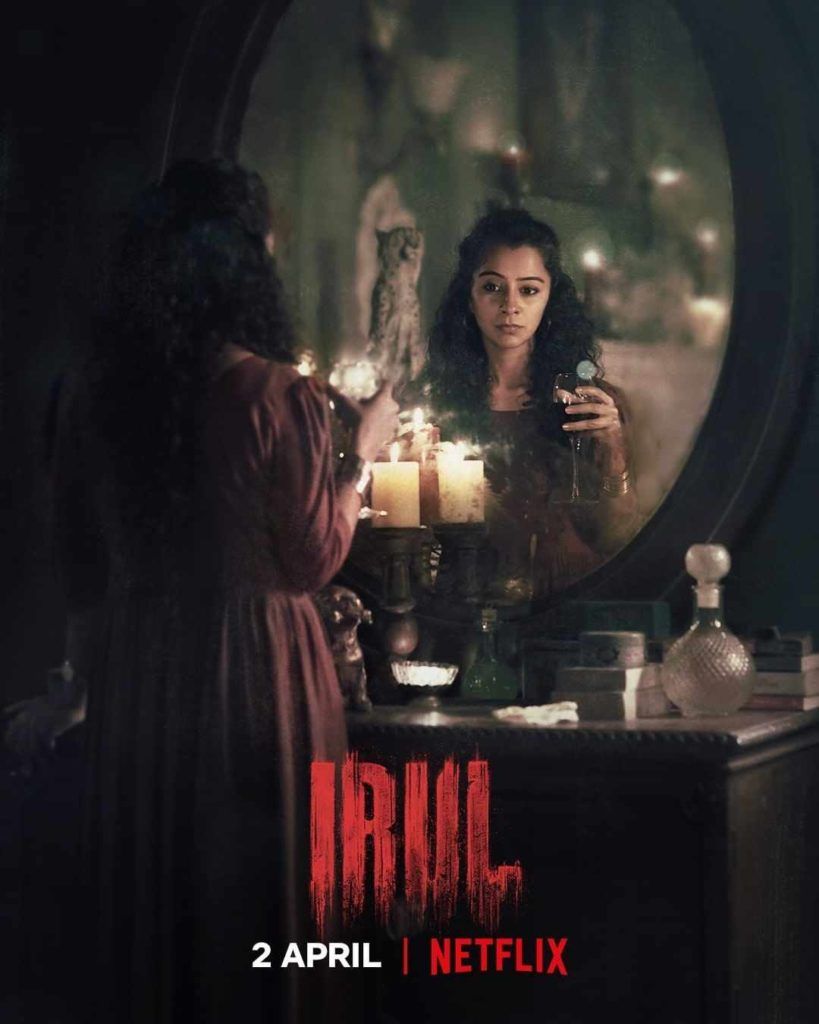 The stellar cinematography
The scenes are so modern, shot beautifully across the landscapes of Kerala. The art direction is almost Hollywood-movie like – and no doubt it is technically brilliantly made. Superb sound effects that lead the story on beautifully and the visuals are artistic. The colour tone and the mood stand out.
Pictures via Instagram