'Kasoor' by Prateek Kuhad released on June 30, and as expected the popular singer-songwriter's video is giving everyone the 'feels'.
'Kasoor' by Prateek Kuhad was released last night on the artist's Instagram handle. And of course, as has been his genre, it is a song about love. The song is an ode to one's lover–to being lost in their memories, dreams, thoughts, and simply just them–in any and every aspect. And hence the oft-repeated ask 'kya kasoor hai mera', which can be bitter or sweet, or anywhere in the middle, based on your personal experiences. The background score is a peppy, happy one, bound to put a skip in your step and widen the smile you already have or even turn that frown upside down.
What's just as heartfelt is the video for the song. A first of sorts at such scale for an Indian musician, Kuhad went ahead with a fan-sourced video. Not only is it an ideal way to go about while the world is in the middle of a pandemic and can't get together, but it's also him channelling his affection for his fans yet again. The video asks specific relationship questions and then goes on to show unadulterated reactions to those by his fans, making it an endearing watch. The pure emotion supplements his lyrics and voice perfectly, and goes without saying, will have you reminiscing and reliving those moments yourself.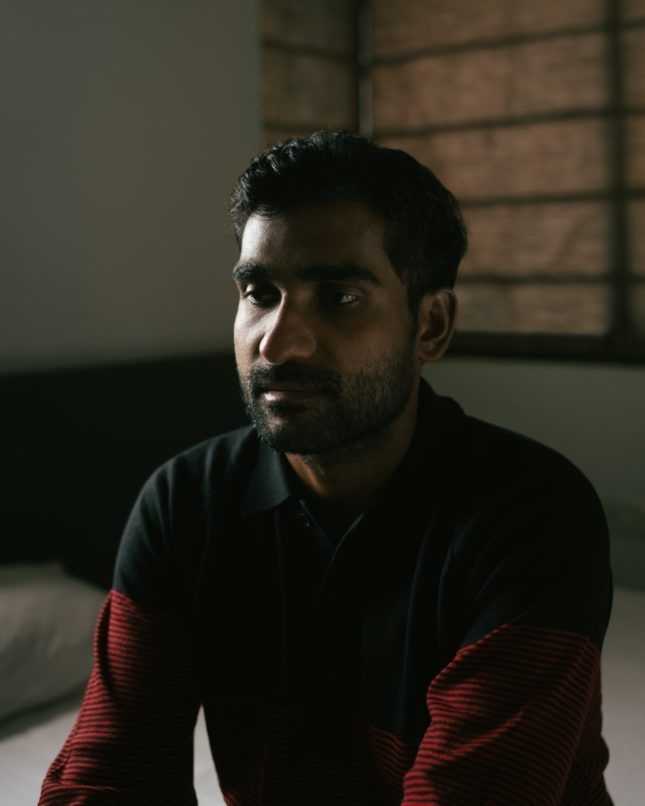 How did it come about? Kuhad reached out to his fans via email and received over 400 responses–which meant shortening 45 hours of footage to three minutes! Written in 2017, 'Kasoor' by Prateek Kuhad has been performed at several live acts previously, this is the first time it's on video, in collaboration with Jugaad Motion Pictures. This depiction of love–irrespective of age, gender, sexual orientation–is the side of humanity we all needed to see during such a time.
Hero image: Courtesy Sambit Biswas