Michelin-starred chef, restaurateur, author, and humanitarian, Vikas Khanna forayed into the world of cinema last year with his directorial debut The Last Color, a feature film starring Neena Gupta that became eligible for a Best Picture nomination at the Oscars 2020.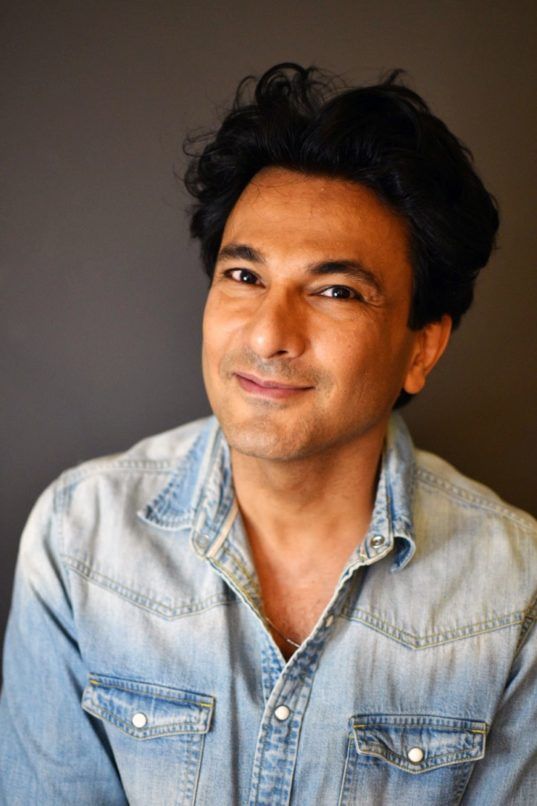 From the land of Amritsari Kulchas to the pizzerias of the Big Apple, Vikas Khanna's culinary prowess is world-renowned. Helming the Michelin-starred restaurant Junoon in NYC, and having appeared on shows like MasterChef India, MasterChef Australia, and Hell's Kitchen among others, Khanna is one of India's top culinary voices on the global stage today. Inspired by his biji (grandmother in Punjabi) to cook, he has shared the dais with eminent chefs such as Bobby Flay, Gordan Ramsay, Jean-Georges Vongerichten, Martha Stewart, and Eric Ripert.
Known primarily for donning the chef's hat, Khanna is a multifaceted polymath who has written books and directed documentaries. A passionate filmmaker, he started with the food documentaries Holy Kitchens and Kitchens of Gratitude and took a leap of faith with the feature film The Last Color, a film about hope, friendship, and commitment.
As the movie hits theatres on December 11, we chatted with Vikas Khanna about the challenges he faced as a filmmaker and the race to the Oscars for his feature film. 
Now that The Last Color is hitting screens, how does it feel?
The Last Color premiered in Los Angeles in 2019, and of course, it was packed. You know Americans are suckers for imagination; they viewed the movie as art. So it was big, but I couldn't feel the gravity of it because there was no Indian audience. Now that it's releasing in India, it's coming home. And it leaves me with pride.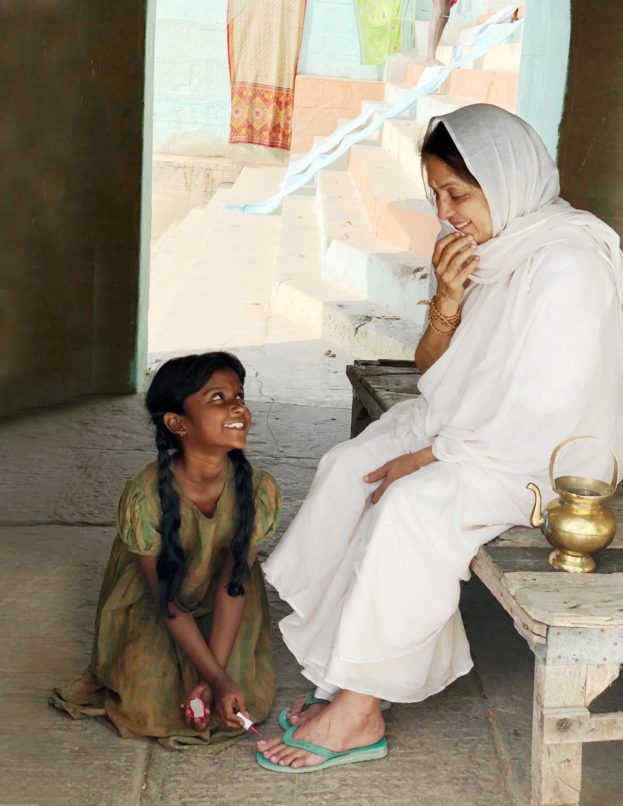 How did the idea of The Last Color take shape? What prompted you to take it on?
The movie is actually based on a short story. It goes back to 2011 when I went to Vrindavan for Book Utsav, and I saw widows from my car, dressed in an all-white attire. Even though I have seen it a lot as a kid — how they weren't allowed to be part of any festivities or even birthdays — that hurt me deeply. So this memory was stuck in my mind, why is nobody questioning it. People would call it 'parampara' (tradition). 
And when Holi was arranged for these widows in 2013, I saw it as a symbol of change. A rebirth of traditions. It was then that I figured this story needs to be a novel. I hadn't thought of a film yet, but it needs to be a novel. During that phase, everybody said, "Who will buy a fiction from you, chef?" But I was rather sure of the story. So that Holi was very important to me. 
Everything in the process of filmmaking was self-taught. 
Your first two documentaries were about food. How did you decide to make a film so out of your niche? 
I wanted that surprise element and wanted to be openly criticised. I feel that people are unforgiving when you start something new, and at the age of 50, I'm risking my money, time, everything to pursue something new. People at film festivals assumed that the film is going to be about food. They underlined things like, "Saree ki dukan pe saree bech rahe ho, usko modern update karke" (you are selling updated, modern versions of sarees at a saree store). But I wanted to shock people, and that too with one of the biggest Indian actors (Neena Gupta) in the lead role.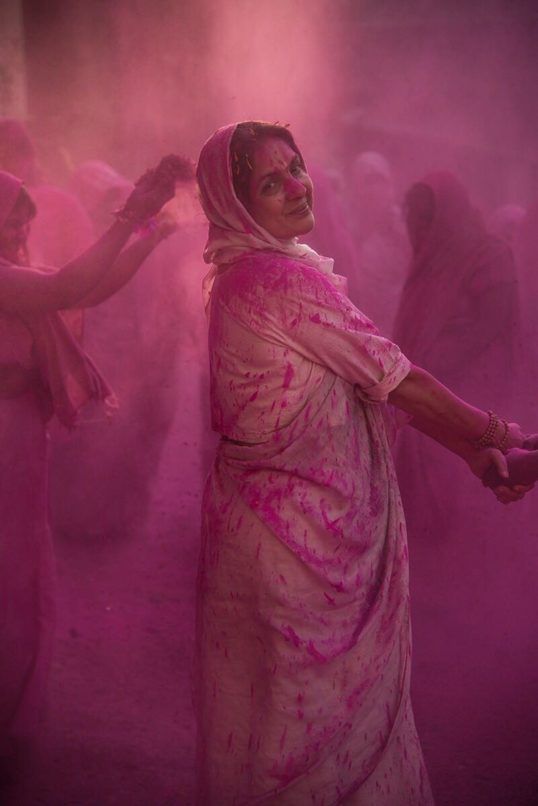 This risk you took led you to the Oscars. How does it feel? 
Isn't it amazing! You know I do everything uncover. Even now, my accountant tells me that we have 31 projects in the pipeline. In this pandemic, I got a chance to focus on different projects, but I was mainly focused on the Feed India initiative.  
However, the initial shock of the film was so high when Neena Gupta announced it via an Instagram post, tagging me in it. People started commenting, "You've tagged the wrong Vikas Khanna because he's a chef, not a filmmaker." That shock element is important to me. 
Here, to be on the top of your game and still take a risk, peppered with scrutiny and criticism, is crucial. But the story is too close to me, and I had to make it myself. 
The most challenging aspect of The Last Color?
We shot the movie in parts as it's an expensive movie in comparison to a small film. Even the final scene took more than 200 people to shoot. For me, the deal was if I had taken this leap in my career, we had to be all-in. It's not a half-hearted movie. 
How was it working with Neena Gupta? Was she always your first choice for this role? 
The screenplay was written for her. I'm a big fan of her movie, The Threshold (2015) and she knows this. 
I reached out to Anupam Kher, whom I see as my elder brother, to introduce me to Neena Gupta, and he said, "She knows you, just message her". At that point, she was shooting for Badhaai Ho (2018) and was busy. I reached out to her, and she asked me to visit her in the morning. Following that, I gave her the crux of the movie and told her about the climax scene. Teary-eyed, she said, "Just give me the dates, and I'll do it. You have me 100%". 
Did you get into filmmaking because you wanted to do something new, or was it always your passion? 
I was passionate about the story and reached out to some people in Mumbai. Many told me that the movie doesn't make sense as it lacks a male character. In this film, the male character is colour. Throughout the movie, there is no loose cannon. It has the precision of Michelin-star level cooking. You know the elements, and when you start plating the food, everything falls into place. 
What makes you feel more in control — being a chef or a filmmaker?
Chef, of course. Thirty years of control. Nonetheless, filmmaking and running a Michelin-star restaurant are also very similar I feel. It is all about planning. For the film, we were shooting in natural light (from dawn till 9:00 am and from dusk till 6:30 am); the light is mostly golden. Even the scenes were based on light. 
It's like running a restaurant. Order stuff, plan the structure and design — that's your set — and hire people that become your crew. The back of the house prepares the food (directors, writers, producers, etc.) and the front of the house executes the presentation (actors). We have to be on our toes to ensure the dish arrives at the table at the perfect temperature.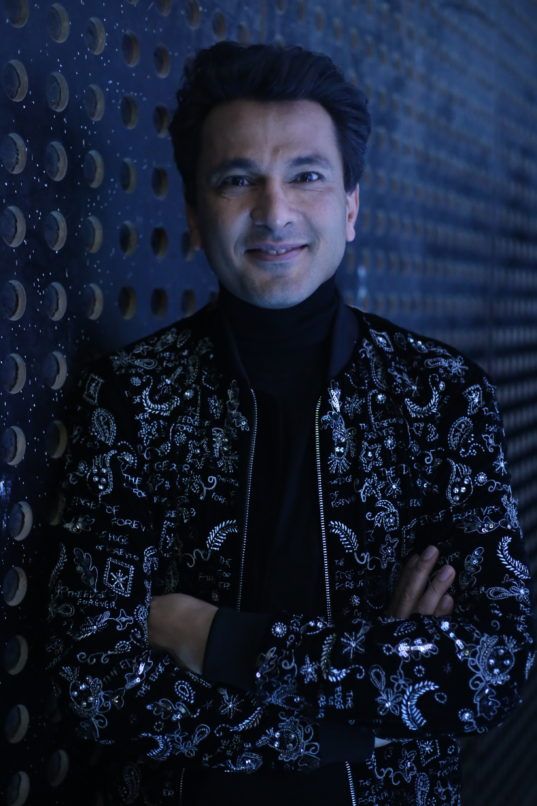 What do you expect viewers to take away from the film?
Change is a good thing. Sometimes it takes effort to rewrite norms and traditions. The movie exhibits a very inclusive thought process. 
Tell us about Feed India initiative that you started in 2020 amid the pandemic.  
I've always been conscious about what's going on in the society regarding fundraisers and close-knit NGOs. I offer my cooking as well to different events as it helps raise money. 
We launched this initiative in March because we saw a different kind of crisis in India — the pandemic of hunger. Soon I started connecting the dots through my social media from places that need food to people who can help deliver. Eventually, I got sponsors on board, and NDRF (National Disaster Response Force) also came on board, and a few days ago, we crossed 54 million emails.