Is Dolly Kitty Aur Woh Chamakte Sitare on Netflix the female-centric Bollywood comedy we've been waiting for? Read on to find out.
Everything to know about Dolly Kitty Aur Woh Chamakte Sitare movie: Story, Cast & Trailer –
One of the most awaited movies of the year, Dolly Kitty Aur Woh Chamakte Sitare releases on Netflix on September 18. Starring Konkona Sen Sharma (Dolly) and Bhumi Pednekar (Kitty) in lead roles, the movie is about two cousins trying to live their dreams in the big city.
While Kitty comes to Noida (Delhi NCR) to make it big, she's hosted by Dolly, who's already been working there for some time. Dolly has an apparently perfect family setup, but the trailer gives a peek into her facing hurdles in maintaining that. And Kitty faces her own struggles in her journey to become an independent woman.
From Dolly being unsatisfied in her marriage and finding companionship and freedom outside of it to Kitty taking up a job as a phone sex operator for income and stumbling on love through it, the lighthearted drama "promises a plethora of emotions that make you laugh, cry, dance, and sing along while on this journey".
The movie has been directed by Alankrita Srivastava, who's known for Lipstick Under My Burkha (2017). The latter was also a female-centric film, tracing the lives of four women in a small town and how they explore their dreams and desires, and received acclaim in India and internationally. Along with Sharma and Pednekar, the movie also stars Amol Parashar, Kubbra Sait, Vikrant Massey, Karan Kundra, and Mushtaq Khan.
Dolly Kitty Aur Woh Chamakte Sitare Cast –
Konkona Sen Sharma
Recently seen in Cargo on Netflix, Konkona Sen Sharma plays Dolly in this movie. She is a middle-class working woman, and the trailer tells a story where she's happy to explore her personal freedom instead of bowing down to the traditional role of a wife or mother that the society or her husband expects her to do.
Bhumi Pednekar
Bhumi Pednekar is Kitty in the movie. She's the fresh-faced cousin who comes to the big city to make a name for herself. From dodging her brother in law's sexual advances to demanding to not be disrespected for her choice of job, that of a phone sex operator, she too is inherently a strong, independent woman.
Vikrant Massey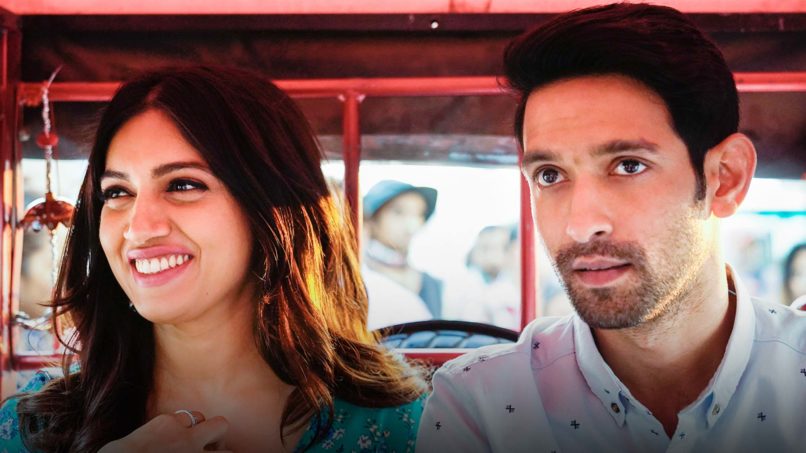 Vikrant Massey plays Kitty's love interest in the movie. The trailer hints that he finds her through her work, and a relationship with its own highs and lows develops.
All images: Courtesy Netflix