What if a young widow in a middle-class family doesn't traditionally mourn the death of her husband? This Sanya Malhotra-starrer unveils freedom and inhibitions with a twist. Pagglait releases on Netflix today!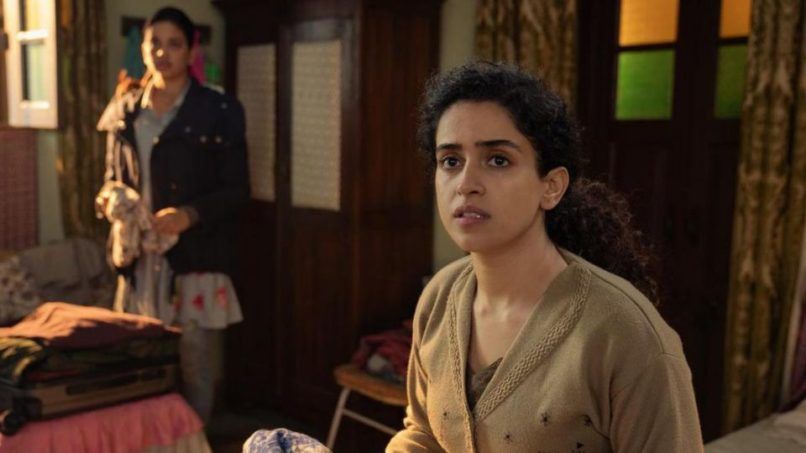 It's a hat trick for Sanya Malhotra. After delivering two hits back-to-back on OTT platforms, Ludo and Shakuntala Devi, this year, Malhotra is back with another Netflix film, Pagglait.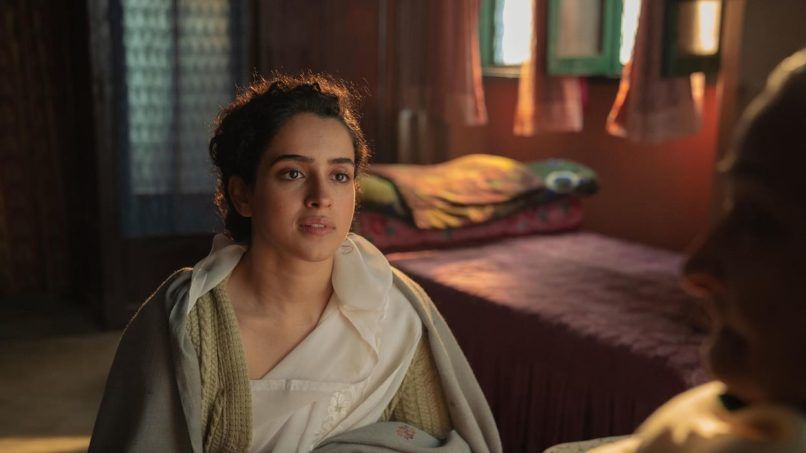 QUICK READ: Our review of Operation Varsity Blues documentary movie on Netflix
Pagglait: Story & Movie Cast –
Pagglait revolves around Sandhya (played by Sanya Malhotra), a strong yet silent woman in a middle-class family whose husband suffers an untimely death a few months into their marriage. Traditionally, Sandhya is supposed to bawl, cry, and mourn her husband's death, but she chooses not to. She is different and somewhat strange (as her family believes it to be) from other widows. When her mother cries and hugs her, she asks her to stop. Later, when the mother offers her tea, she asks for Pepsi. And when a friend, in the middle of a consolatory hug, tells Sandhya she found out about her husband's death through her sister's Facebook post, the latter drily observes, "Yes, the post has 235 comments." She is seen gorging on gol-gappas and smiling. Sandhya is anything but meek and diffident. When the family realises that her late husband had attested an insurance worth fifty lakhs with Sandhya as its sole nominee, the family wants her to make 'smart' decisions. However, that's where the story begins to peel more layers of her character. Sandhya must take her destiny into her own hands before somebody else does it for her. 
ALSO READ – The real story of Saina movie; the Bollywood biopic on India's Badminton legend
The film is written and directed by Umesh Bist. It also features a stellar cast of Ashutosh Rana, Sheeba Chaddha, Sayani Gupta, Raghubir Yadav, Natasha Rastogi, Rajesh Tailang, Shruti Sharma, Jameel Khan, Meghna Malik, Ananya Khare, Yamini Singh, Bhupesh Pandya, Chetan Sharma, Aasif Khan, Nakul Roshan Sahdev, Ashlesha Thakur, Sachin Chaudhary, and Saroj Singh. It's a cast that's guaranteed to make you fall-off-your-chair laugh. 
All images: Courtesy Netflix