Atypical is a coming of age comedy-drama that paints a realistic depiction of a 19-year-old boy on the autism spectrum and in search of romance and independence as he gets into university life. The character is Sam Gardner, played by Keir Gilchrist. 
Season 3 of the show was met with a wider audience and critical acclaim for its unique plot twists, in-depth character exploration, and endearing performances. The audience can relate to Sam's motivations, and his determination to succeed is inspiring, even though he is fumbling through most of his adolescence. 
Takeaways from Atypical Season 3: Recap & key moments –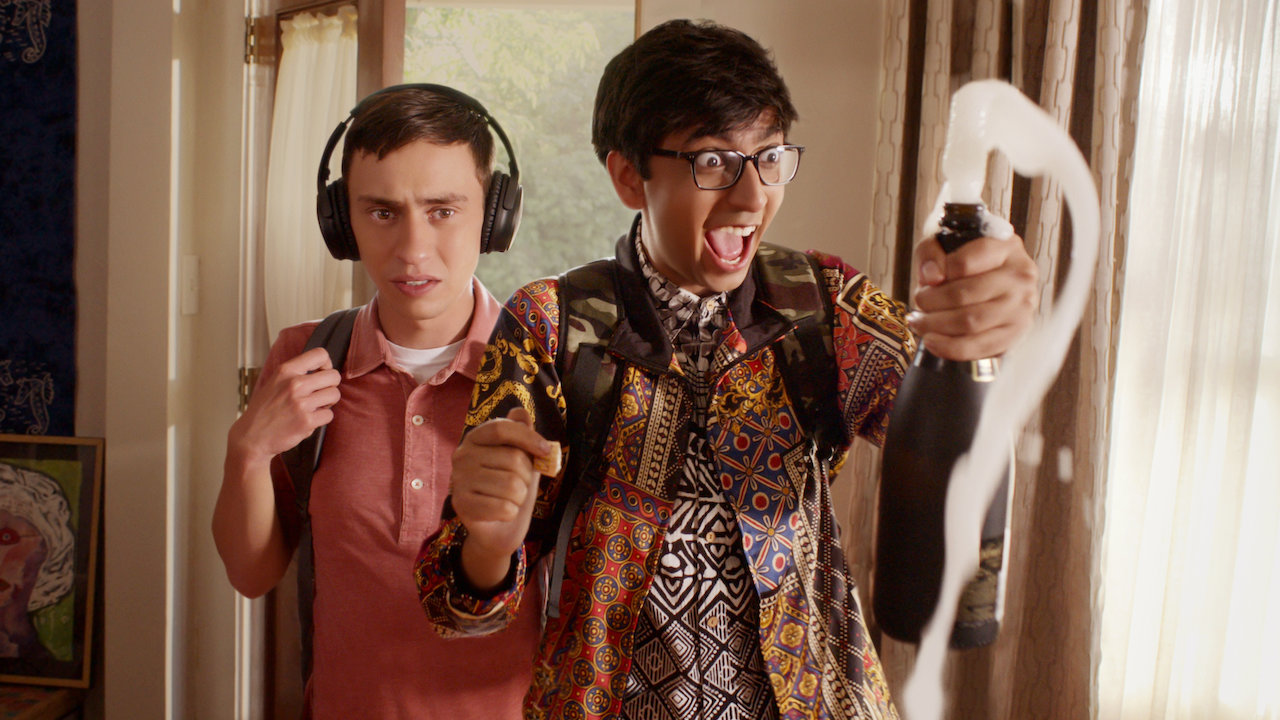 Atypical Season 3 revolves around Casey (Brigette Lundy-Paine) discovering her sexuality and Sam going off to college, still a virgin. While Sam adjusts to his new life and deals with fresh challenges, the world seems to be accepting his eccentricities for the most part in this season. There is development in Sam's relationship with his girlfriend Paige (Jenna Boyd), giving the viewers some genuinely touching moments.  
This season handled multiple storylines succinctly, along with heavily exploring the dynamics of the bond between Sam and his co-worker Zahid (Nik Dodani). We also saw Doug (Michael Rapaport) and Elsa (Jennifer Jason Leigh) going through marital problems, Zahid finding true love, Evan's career, Casey's relationship with Evan (Graham Rogers), and his conflicted feelings for Izzie (Fivel Stewart)— who has a troubled home life. 
Atypical season 4 –
Atypical season 4 is releasing on Netflix on 9 July 2021. This is supposed to be the show's final instalment. Tweeting the news, Netflix shared the first look of the season. 
The fourth and final season of Atypical premieres July 9 — here's your first look 🐧 pic.twitter.com/7uWujCmC22

— Netflix (@netflix) June 1, 2021
The trailer of season 4 gives a peek into new beginnings in Sam's life as he moves into his own place with his roommate and friend Zahid. There are other loose end to tie up as well – Casey coming out to her dad, and Doug and Elsa getting back together.    
Atypical season 4 Cast –
Fans can expect to see the core cast members with Keir Gilchrist as Sam, Brigette Lundy-Paine as his sister Casey, Jennifer Jason Leigh as his overprotective mom Elsa and Michael Rapaport as Dad and husband Doug. Other key characters on the list include Nik Dodani, who plays best friend Zahid, Jenna Boyd as Sam's ex Paige Heard, and Fivel Stewart as Izzie who plays Casey's love interest. 
What to expect in season 4? 
Join Sam on one last expedition.

Atypical will return for a fourth and final season. 🐧 pic.twitter.com/0IfN0fEIUG

— Netflix (@netflix) February 24, 2020
Things are expected to go up a notch for Sam in Atypical season 4, with many loose ends from season 3 tied up. Doug and Elsa's challenges in their marriage ended on a good note in the previous season. So, we can expect to see if the couple is ready to give their marriage another shot. And will this be enough? We will be seeing more of Casey's relationship with Izzie, their first public kiss and her university career. It will be interesting to see how Sam navigates his career and his relationship with Paige.   
The show's creator and executive producer, Robia Rashid is expected to give a stellar finale with knock-out performances. The series finale is likely to be hilarious, emotional and dramatic in equal measures.    
Catch up on the previous seasons here.
Hero and Featured Images: Courtesy Netflix