Praises have been pouring in for Saiyami Kher after starring in the lead role for Anurag Kashyap's 'Choked'. The actor speaks about the new-found recognition and her de-glam look in the film.
In an industry that writes off freshers with an unsuccessful debut without a thought, Saiyami Kher has managed to be an underdog of sorts. While her first Bollywood film in 2016, 'Mirzya', had all the makings of a memorable film—opposite Anil Kapoor's son Harshvardhan Kapoor and directed by Rakeysh Omprakash Mehra, it didn't garner acclaim.
Fast forward to the present day, praises haven't stopped pouring in for Kher even ten days after the release of her second film, 'Choked'. "It's been overwhelming because in the last four years I hadn't gotten a taste of what praise feels like. This is very new, and I'm very thankful to everyone who watched it." The cherry on top was her favourite cricketer, Sachin Tendulkar, lauding her performance on Instagram, "I was smiling for two days after that," she shares.
'Choked' is a film about a lower-middle-class family and their financial strains. Kher plays the lead, Sarita, who's a banker and sole breadwinner. After a debut debacle, one may be inclined to pick roles of a typical 'heroine' to secure a spot in the industry. However, that's not how Kher functions. She went on to play a mother, gained ten kilos and did it with a completely unglamorous look. "I never actually look at a script that way. I was convinced when I read the script and loved it, so never thought what will happen if I'm not looking good." And of course, she didn't want to give up the opportunity to be directed by Anurag Kashyap, who's known to bring out the best in his actors.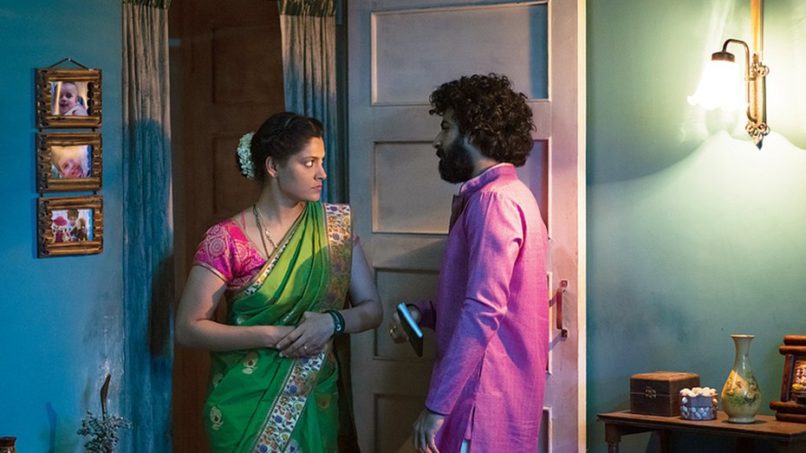 Speaking of working with Kashyap, Kher says she hopes to work with him again. "He's extremely exciting to work with. I don't know what he does—he doesn't rehearse, doesn't prep, doesn't do workshops, but I've seen the result and he has a way of taking performances out." Offered the role in 2017, it's been a long journey with the film. "I've learnt a lot as an actor, I've become so close to Anurag Sir, Roshan [Mathew], Nihit [Bhave]—if you make friends when you're filming that's the best thing that can happen. And that happened with 'Choked', they now feel like family, that for me is success."
While 'Choked' was her first OTT film, Kher isn't new to online streaming platforms. She's previously acted in 'Special Ops' and will soon be seen in 'Breathe' season two, as well as a Telugu film. "I've finished shooting for 'Breathe', which is also Abhishek Bachchan's first digital venture. I had also shot 80 per cent of a film opposite Nagarjuna Sir, where I'm playing a RAW agent. I'm doing lots of action, so I'm very excited about that!" Kher says, adding that she's lucky to have played very different characters in the last year.
Riding on her talent, Kher seems to have cracked the code for taking on roles that highlight her acting skills, making her one to look out for. Until her next release comes about, here's a play-by-play of her beauty book that made her de-glam avatar a success.
Take me through your de-glam look and how it worked for you?
I was not too comfortable with a saree, so I started wearing it home more often, as it took five minutes to get ready, because there was never any makeup! It was so quick and so much fun.
Your skincare regime?
I'm somebody who keeps it really simple. I like to drink a lot of water. Just keep it very fresh and natural— get your water and sleep, don't stress, eat fresh fruits and vegetables. I do use an eye cream, that's something one must invest in, even if you're young it helps eventually. And I'm very particular about using a sunscreen every time I step out.
Your one go-to DIY skincare tip?
I really enjoy putting cucumbers on my eyes and putting rose water on my face. In India the weather is so hot, this is just so refreshing and cool.
What does beauty mean to you?
Beauty for me is internal. If you feel beautiful inside, then you'll automatically feel very beautiful on the outside. So, for me, it's not superficial but more what you feel within.
Your inspiration, people you look up to for style and beauty in the industry?
It's always best to follow what you're comfortable with, it shows in your body language. Especially with fashion, if you follow someone and aren't comfortable, it'll show on your face. Of course, Deepika and Sonam are extremely fashionable, but I'm not somebody who'll do what they do, I'll do what I'm comfortable with.