In light of all the travel restrictions and cancelled flights, it may feel mildly depressing to be stuck. After all, there's only so much one can do at home. Rather than mellowing in sadness, satisfy your wanderlust with a movie or two. Take this time to get inspired for your next trip after the whole COVID-19 situation blows over. Here's our full list of the best travel films on Netflix & Amazon prime –  
Before Trilogy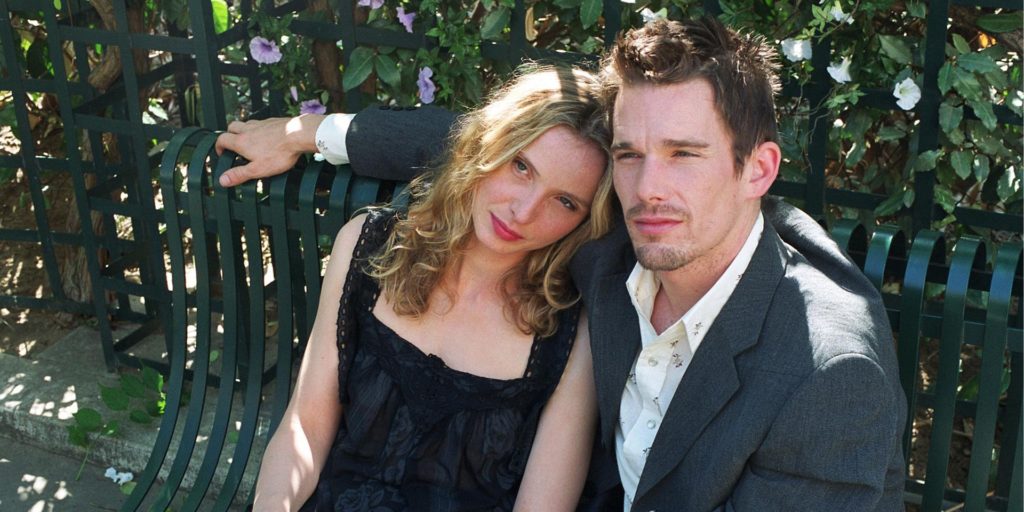 Those who have seen any one of the films from the 'Before Trilogy' ('Before Sunrise', 'Before Sunset', and 'Before Midnight') knows that location plays a big part. Each of the mellow, slice-of-life films revolve around a couple of hours in a specific location, making the backdrop just as much the main cast as the two lovers in the films. Go on a journey through Vienna, Paris, and Greece as you follow the love story of Jesse (Ethan Hawke) and Céline (Julie Delpy) at three different times of their lives. 
The Grand Budapest Hotel 
Wes Anderson's films are some of the most celebrated in cinematic history. His penchant for visual motifs and symmetry makes every piece stunning to watch and 'The Grand Budapest Hotel' is one of, if not the most, famous work. The movie straddles numerous themes like friendship, fascism, and loyalty as well as richly layered plotlines that take place within the inspired-visuals of Europe. 
Titanic 
The ending of 'Titanic' spells a frightening getaway on a cruise, but that doesn't take away the fact that its morose scenes and opulent interiors are the perfect backdrops for the movie. A whirlwind romance meets luxurious cabins and beautiful scenery — who could ask for more? 
Notting Hill 
1999 romantic comedy, 'Notting Hill', stars actors Hugh Grant and Julia Roberts as they navigate love and the watchful media eye. Much of the movie's filming was on Portobello Road, in the quaint Notting Hill district of London, inspiring hordes of visitors each year to visit and recreate its scenes. Even without travelling, one can always live vicariously through this classic film for an overseas romance unlike any other. 
Spirited Away
Hayao Miyazaki has been known to scout real-life locations for his films, and 'Spirited Away', one of Studio Ghibli's most beloved animated movies, is no different. The movie follows a young Chihiro as she gets pulled into the spiritual world while trying to save her parents. It captures beautiful scenes inspired by some of Japan's most interesting landscapes, perfectly satisfying any wanderlust tendencies in these trying times. 
The Beach 
One of the best travel films in 2000. The setting? 'The Beach'. Leonardo Di Caprio stars in this film as a backpacker in search of a pristine, uninhabited island with a beautiful hidden beach and lagoon in the Gulf of Thailand. The clear waters and sandy white beaches featured in the movie were filmed in Ko Phi Phi, an archipelago of islands located in the Krabi Province of Thailand.
The Sound of Music 
Who could ever forget all the lyrical tunes and belting notes in 'The Sound of Music'? The movie's rolling hills of Austria set the scene for the von Trapp family as they navigate love, duty, and the war during the Second World War. It may be difficult to travel now, but this film might inspire you to book the next available flight out to Salzburg for the original Sound of Music Tour.
Murder on the Orient Express 
Before the world went into lockdown, slow travel was beginning to pick up again. Scenic routes make the journey part of your destination, and coupled with opulent decor and service, what more could anyone ask for? In case you're hankering to get onboard, satisfy your wanderlust with a screening of 'Murder on the Orient Express'. The luxurious trans-European train is home to a crime scene that will eventually be solved by Hercule Pierot, played by Kenneth Branagh. 
Eat, Pray, Love
There's no movie about travelling out there better than 'Eat, Pray, Love'. Embark on a journey with Elizabeth Gilbert (played by Julia Roberts) as she, newly divorced and at a crossroads in life, finds herself travelling around the world in hopes of self-discovery. From India to Italy to Indonesia, this movie is bound to take you on a ride, all in the comfort of your own home. Suffice to say, it is one of the best travel films ever made. 
All images: Courtesy Netflix and Amazon. The story first appeared on Lifestyle Asia Singapore.