The Big Bull starring Abhishek Bachchan and Ileana D'Cruz releases on Hotstar today. Here's all you need to know about the real story behind this much-anticipated crime drama and its cast.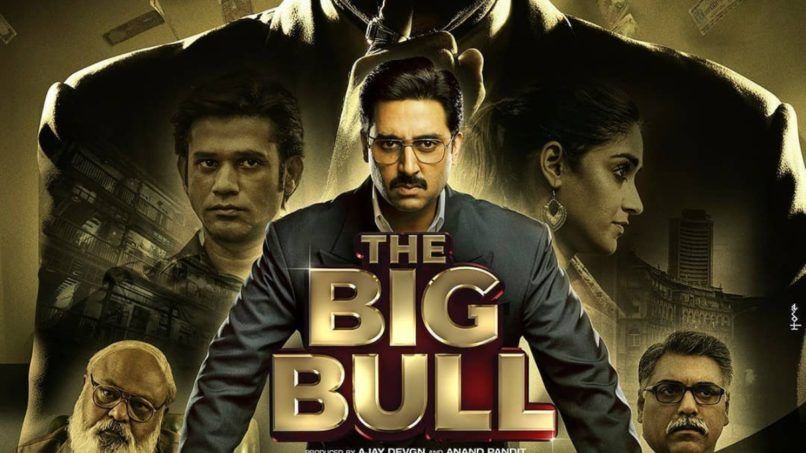 The real story of The Big Bull on Hotstar — 
Abhishek Bachchan comes back with Gurukant Desia (his character in Guru, 2007) and Lallan Singh (his character in Yuva, 2004) vibes as The Big Bull. If we'd have to guess the inspiration for his character in this movie, we'd be correct to say that there's only ever been one Big Bull in India. Known as the Amitabh Bachchan of the stock market or The Big Bull, this film's real hero is the late stockbroker Harshad Mehta or Hemant Shah here. 
Before Mehul Choksi and Nirav Modi, there was the late Harshad Mehta, a man who notoriously scammed the entire country with his stock manipulation scheme, eventually exposing the several loopholes in the Indian banking system. Mehta was charged with illegally laundering money in the stock market for over three years, estimating to Rs 24,000 crore today (way more than the Rs 13,000-crore Nirav Modi-Punjab National Bank scam). 

Directed by Kookie Gulati and produced by Ajay Devgn, Anand Pandit, Vikrant Sharma, and Kumar Mangat Pathak, The Big Bull exhibits Mehta's financial crimes over a period of ten years, from 1980 to 1990. Initially, the film was supposed to release in October 2020, but due to the meteoric rise in the COVID-19 cases in India, the theatrical release was cancelled, and it releases on Hotstar today. 
View this post on Instagram
The Big Bull movie cast— 
The financial drama crime movie also features Nikita Dutta, Ileana D'Cruz, Ram Kapoor, and Sumit Vats in pivotal roles. Nikita Dutta is Priya Shah, wife of Hemant Shah; Illeana D'Cruz plays the new reporter based on Sucheta Dalal; Ram Kapoor is the father of Hemant Shah; and Sohum Shah is Viren Shah, brother of Hemant Shah.
ALSO READ: All you need to know about Breathe Season 2 on Amazon Prime
All images: Courtesy of Hotstar