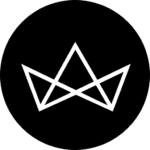 Meet Mannat Siwach, a 16-year-old from Jaipur and the winner of Miss Teen International India 2021
Mannat Siwach is a young teen who was recently crownedMiss Teen International India 2021. She hails from Jaipur and has achieved a lot at the ripe age of 16. Read on to know more about our conversation with her. 
How many of us can say that we have been crowned something at 16 years? Well, we have Mannat Siwach, who can proudly say that. She was recently crownedMiss Teen International India 2021, and we were lucky enough to know her journey and get a taste of her life as a teen. Like many other teens, we know that Mannat's celebrity crush is Hrithik Roshan, and who can even blame her? A Gen Z icon recognising another Gen Z icon, Mannat finds Greta Thunberg as an icon she admires and would love to meet.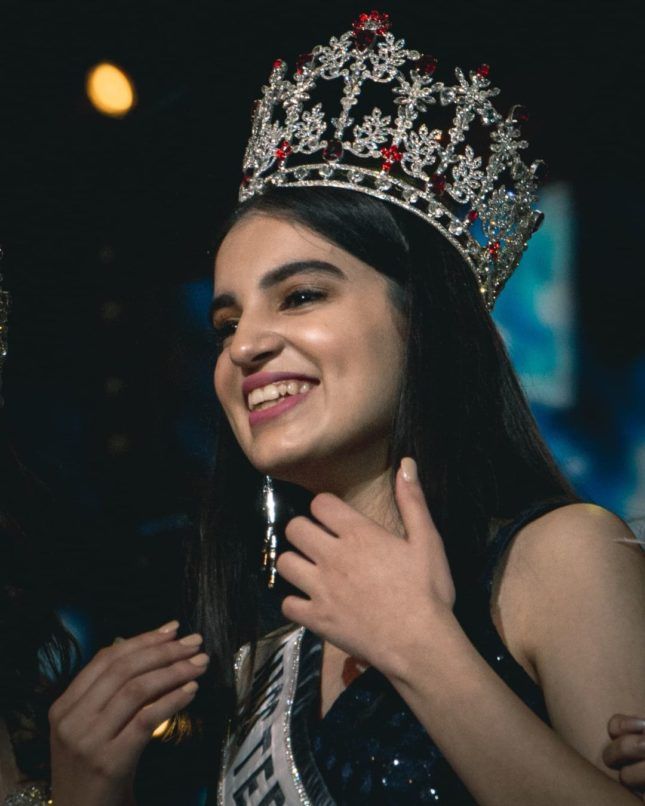 Mannat Siwach is currently in grade 11, balancing her life with academics and preparing for pageants. Her efficient time management technique and exceptional blend of sincerity, optimism and grit assist in striking a balance between academics and other activities. She is a talent not only in beauty pageants but in sports, too, having won several awards and participating in badminton and basketball at the district level. At such a young age, Mannat has achieved many things, making not only her parent proud but also India, having represented our country at these pageants. In conversation with her, we learnt several things from and about this humble teen, which we are excited to impart to everyone. 
The life of a 16-year-old pageant winner and her journey towards the future:
View this post on Instagram
How would you describe your journey towards winning the title Miss Teen International 2021?
This entire journey started for me one year back, and it had all been virtual, and I would say that it has been beautiful. The experience that I have had has been the best experience of my life and the year 2021. I think this journey has taught me so much that I have transformed into a completely different individual. I think the day I started the pageant and the day I was crowned I was, two different people at that point in time. It is all because of the three Ps each of us has to use in our lives— Patience, Perseverance and Preparation. I think those are the three Ps to success. So, that is how I describe my entire journey. 
Can you tell us more about your Instagram page — Junoon?
So, this page I started last year when all of us were in lockdown, and it was just us four friends sitting on a video call and, we were just wanting to do something or the other for the people who are stuck because of the pandemic and don't have any platforms to express themselves. I think each one of us has found some, or the other talent that we possess, during the lockdown because we were all alone, we had a lot of time and which is why we thought of Junoon. This name is something that my mother suggested. We welcomed all the people who wanted to showcase their talent. So, we basically gave them a platform. And, this was, sort of, an open mic. We had different categories, we had Google Forms, and people participated. We had also given certificates for participation. I, myself, related to this initiative as during the pandemic, I also found different and new challenges like I used to write poetry on social issues and general issues that our society is facing. I thought even I should take the initiative to promote the unique talents that people have discovered during the pandemic.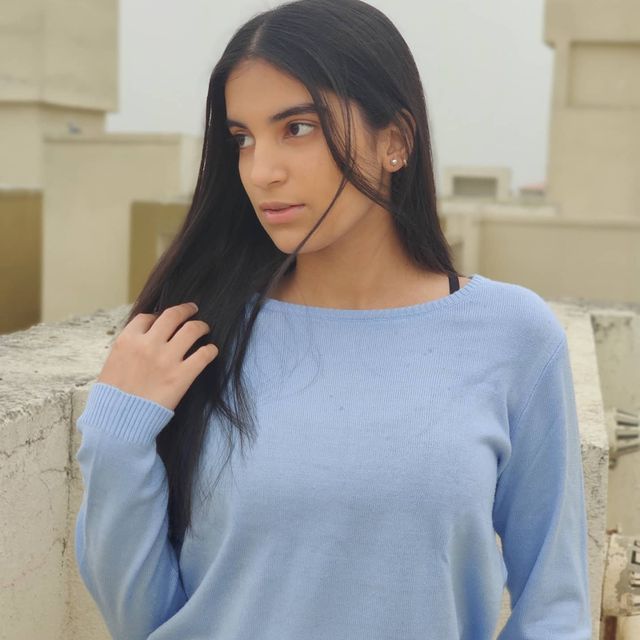 Are there any Instagram beauty or fashion trends you would love to follow?
Before the pageant, I was not the person who used to follow any actual trends. I have always liked this part that a lot of people who promote this trend of being themselves, just being unique. Following the trend that you basically feel comfortable in whatever you're wearing, basically be your own kind of beautiful. I think that's one thing that I follow.
Do you have a favourite TV show and movie you can watch multiple times without getting bored?
Firstly, as for TV shows, it might be funny, but I watch two shows, that are Taarak Mehta Ka Ooltah Chashmah and the other one is Shinchan, which is a cartoon. Since childhood, I've been fond of Shinchan, and I think all mothers once in their life have told their kids not to watch Shinchan since he isn't a good child and he is just a funny character. I think I always loved watching him. And he's just very carefree, and that's what I love about him. To date, whenever I am free, I watch Shinchan. Taarak Mehta…, I don't know how I was introduced to it, but I have always been watching it on repeat, and my grandmother is also now a fan of it, and it's just good to see. It reflects unity and diversity, shows people from different backgrounds and different cultures staying together and how they share their real-life experiences and challenges. So, Taarak Mehta is my all-time favourite. And when I come to movies, Zindagi Naa Milegi Dobara is a movie that I can watch any day, any time. The friendship, the adventures, the lessons, the message, everything is just so special about that movie.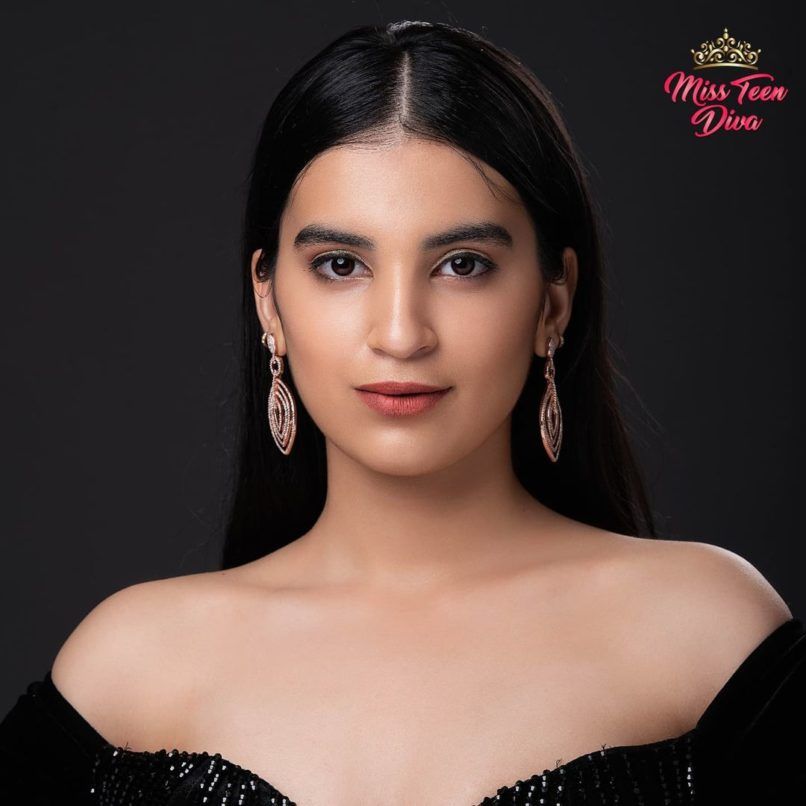 How are you preparing for representing India at Miss Teen International 2022 in the Philippines?
I think the preparation will obviously be there from the organisation side, too, but, on a personal level, the day I was crowned, that day itself, I started planning to see how I have to actually prepare myself for being in the nationals. A few things I'll do on a personal level is that I'll start reading daily, more and more books so that the communication part can also become good. I will do a lot of research on current affairs, I'll read newspapers, I'll try to stay fit by going to the gym, and these are the things I'll do on a personal level. Obviously, there will be some preparation from the organisation side, also. So, I am planning to give my best.
Hero & Featured Image Courtesy: Mannat Siwach Instagram.