The whole world has reached a standstill with COVID-19. Everything from music concerts to fashion shows to movie productions has shuttered. In moments like these, we want to make sure that everyone is doing their part in social distancing. If you need a little inspiration, take a look at these celebrities, making the most of their time in isolation.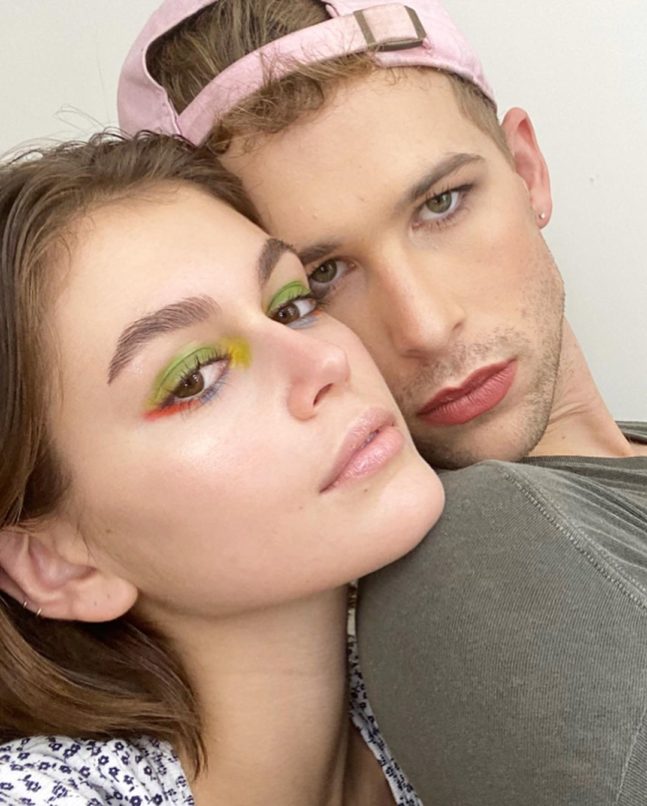 Kaia Gerber and Tommy Dorfman have been using their time in self-isolation to get creative with makeup. In an Instagram post showing the duo sporting statement lipstick and colourful eyeshadow. They have also been active Tik-Tok users.
Actress Priyanka Chopra Jones recently made highlights for her effervescent Holi post with husband Nick Jonas in India. But, post COVID-19 quarantine, she has been encouraging everyone to greet via namaste.
It almost shook the world, especially his fans, after Tom Hanks and his wife Rita Wilson tested positive for coronavirus. Now out of the hospital, Hanks has taken to Instagram to share his day-to-day recovery in quarantine.
It's only been two weeks and Bollywood's beloved Bebo already has 2 million followers. In the wake of social distancing, she has been rather lenient about posting on Instagram, including a picture of her hubby Saif reading a book.
Bollywood's favourite sister stylist has taken to Instagram to share her opinions in the simplest way possible. Kapoor was seen encouraging her fellow creative writers and directors to write while quarantined.
The only creatures gaining anything good out of this whole COVID-19 situation are the furry friends as their hoomans stay at home all day. This is exactly what model Emily Ratajkowski has been doing.
Supermodel, Miranda Kerr, on the other hand, posted about catching up on her reading.
Self-quarantine or not, Twinkle Khanna is super generous about updating her followers on the books she has been devouring. Now during social distancing, she has been posting about spending quality time with spouse Akshay Kumar.
We can only wait to catch Kaif in her upcoming movie, 'Sooryavanshi'. Till then, like most of us, Kaif has been making the most of time at home either working out or experimenting with making music. Kaif even shared her workout routine at home.
Amidst lockdown, Salman Khan has discontinued the work on his big Eid release this year, 'Radhe'. To make the most of his time at home in these testing times, he resorted to sketching.
All images: Courtesy Instagram