Taish on Zee5 has a strong cast and releases today. In a first, it has been made available in two formats: A mini series and a movie.
True to its name, Taish is all about impulsive anger. Released as a six-part series and a movie, the drama-thriller revolves around two friends whose lives change irrevocably when a past secret comes to the light and sets off a chain of violent incidents. Boasting an ensemble cast and directed by Bejoy Nambiar (writer/director for movies like Shaitan (2011) and Karwaan (2018)), this is a promising watch.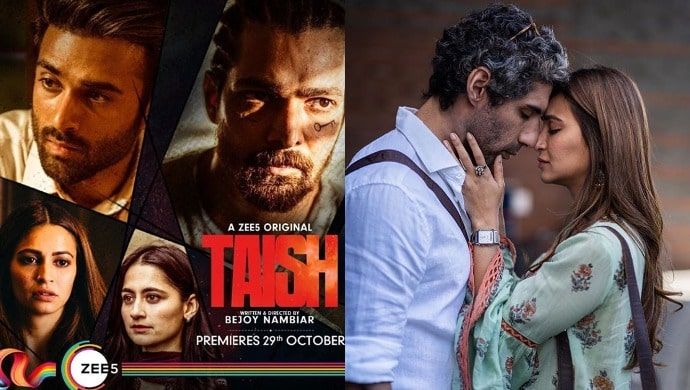 Taish: Story –
The series/movie is about two families, which have been at war for years; the status changes from a dormant to an active one because of one untoward incident. The families are poles apart as well — one is affluent, residing in the cosy, clean lanes of upmarket London, and the other is steeped in crime and based in Southall. So, what had brought them together in the first place, and what will come of the unthinking anger the members have for each other?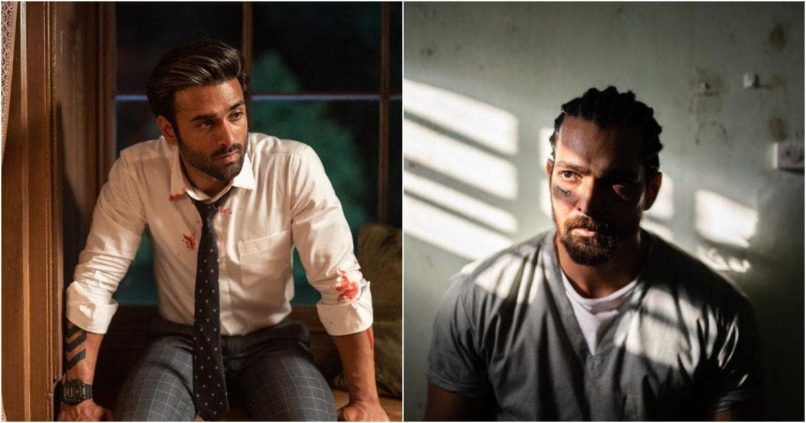 Nambiar has said that Taish is a test of human emotions, to fight the odds stacked against us. It is about humans letting resentment and anger simmer for years on end, only to give it a violent and destructive release. On the other hand, also waiting for any opportunity to let out their aggression, and causing harm without a thought. It stars Jim Sarbh, Harshvardhan Rane, Pulkit Samrat, Kriti Kharbanda, Sanjeeda Sheikh, and Saloni Batra.
The series is slightly longer than the movie, at 180 minutes and 143 minutes, respectively. And it is being touted as one of the slickest and most stylish productions to be made in India for any OTT platform. Designer Payal Singhal has styled the costumes for a wedding sequence in the series.
Cast of Taish on Zee5
Jim Sarbh
He plays Rohan Kalra. The doctor is shy and a thinker more than a doer. Sunny (Pulkit Samrat) is Rohan's best friend and the two were roommates in London until the former decided to build his start-up. Rohan and Arfa (Kriti Kharbanda) become close over time — she's overprotective about Rohan and does not like to see him upset.
Kriti Kharbanda
She plays Arfa Khan, from a conservative Pakistani family. Arfa is a rebellious child who moves out of the house. She meets Rohan in school, where she was studying to become a doctor.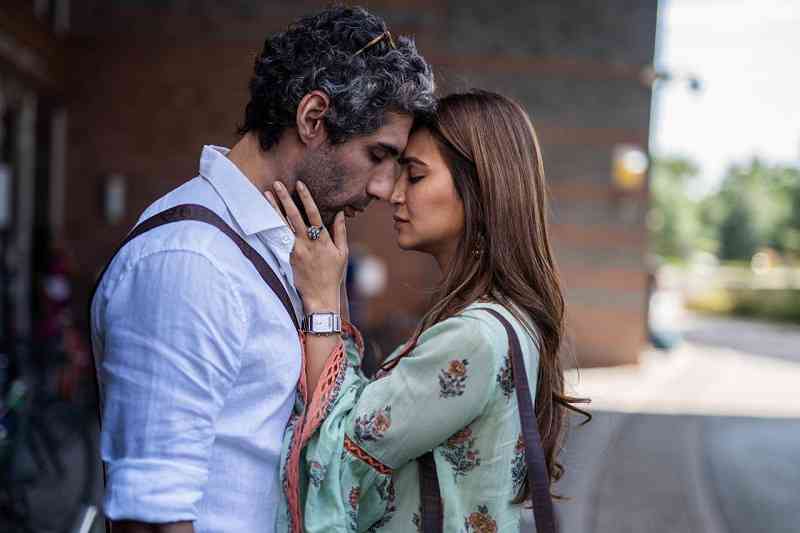 Pulkit Samrat
He plays Sunny, Rohan's friend. He is a compulsive flirt with a hidden violent streak. Sunny plans to have fun at the wedding but also avenge Rohan's torment at the hands of Kuljinder years ago. A hothead, he will not rest until his plan works out the way he wants it to.
Harshvardhan Rane
He plays Pali, who saw his father's business decline as he battled depression and bankruptcy. Kuljinder, Pali's stepbrother, introduces him to the business. Pali has his own set of moral codes and despite their illegal activities and violence, knows that he cannot be as ruthless as his brother.
Sanjeeda Sheikh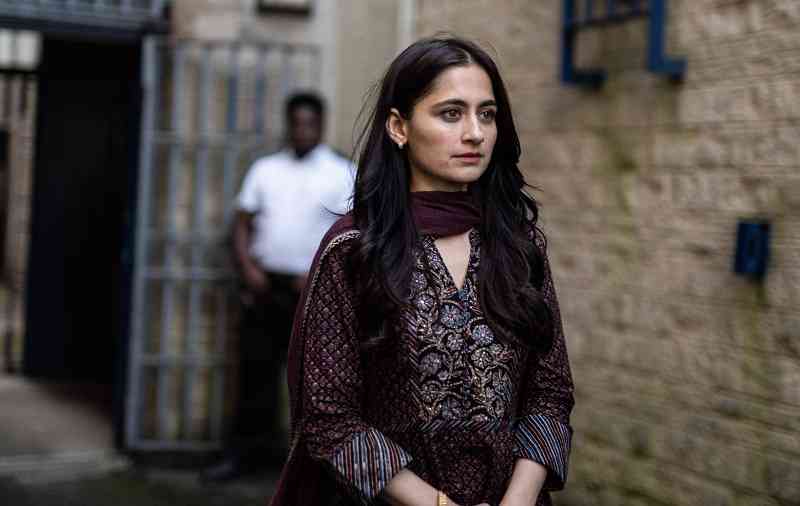 She plays Jahaan, who gets hurt when she gets to know that Kuljinder wants to marry her, and further by Pali and Sanober's (Saloni Batra) impassive response. After she gets to know that Pali has abandoned her and the situation has been created by her sister, she agrees to marry Kuljinder. However, Jahaan continues her relationship with Pali after the wedding. But after Pali's arrest, Jahaan gets scared of his anger.
ALSO READ: The real story of The Queen's Gambit series on Netflix
Saloni Batra
She plays Sanober, who was raised in Punjab and came to the UK after her marriage, at the age of 21. Sanober gets her sister Jahaan to the UK for further studies. She tries to keep Jahaan away from her cruel husband, Kuljinder.
Abhimanyu Singh
He plays Kuljinder, who backstabbed his uncle and took over the business. Despite being married to Sanober, Kuli wants to marry Jahaan, and manages to manipulate Sanober to make this happen.
Watch the Taish trailer here
All images: Courtesy Zee5